Aug. 15 show
Postcards from Indiana
Here's a dispatch worthy to send far and wide: Beginning in the late 1800s and early 1900s, almost every small town in Indiana had its own postcard.
So did landmark buildings and institutions. Not just hotels, spas, restaurants and drug stores, but sanitariums, prisons and asylums, as well.
Also during that era, one of the country's most popular postcard artists was based in Indianapolis.
"In the century before Twitter, text messaging and Snapchat, people who wanted to send a short and concise message simply picked up a postcard at the newsstand or drugstore and dropped it in the mail," notes Indianapolis attorney Libby Cierzniak in a recent article for historicindianapolis.com.
Libby, a partner at Faegre Baker & Daniels, collects vintage photos, postcards, advertising and other memorabilia about the Hoosier capital.
She has written a profile of Cobb X. Shinn, an Indy-based artist of the early 1900s who designed nationally distributed postcards. Although her research indicates Shinn was creating more than 400 different designs annually by 1912, he specialized in postcards that depicted frogs dressed in formal attire.
Libby, a board member of the Old Northside Neighborhood Association, will be among Nelson's studio guests as we explore vintage postcards across Indiana.
Other guests will be two members of the Indianapolis Postcard Club:
Glory-June Greiff, a public historian and author who uses Indiana postcards (Glory estimates that she owns more than 2,000) for her research about Indiana state parks, outdoor sculptures, roads and roadside attractions. Her books include People, Parks, and Perceptions: A History and Appreciation of Indiana State Parks (Trafford Publishing, 2009) and Remembrance, Faith and Fancy: Outdoor Public Sculpture in Indiana (Indiana Historical Society Press, 2005).
And Dr. Chuck Hazelrigg, a dentist and pharmacist who collects vintage Indiana postcards of small towns, drug stores, sanitariums, asylums and even prisons. Chuck, who lives in Carmel, does history presentations about the former Central State Hospital in Indianapolis, where he was the in-house dentist for many years. He was a guest on a Hoosier History Live show about that topic in 2010.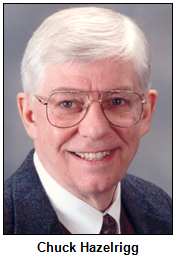 According to the Smithsonian Institution, the postcard era began in the early 1870s with the debut of government-produced, pre-stamped postal cards. (During earlier eras, so-called "mailed cards" were sent by some people who wrote notes on them.)
In Libby's article, she notes that the popularity of postcards boomed to such an extent that, by 1912, the U.S. Postal Service was processing an average of 8 million postcards daily.
Shinn, who was born in 1887 and studied at what was then called the John Herron Art Institute, designed thousands of the postcards. Many of his designs, according to Libby's article, appeared in a series of four to 16 cards that were sold as sets. They included a "Tin Lizzy" series that featured Model T Ford. Shinn's small studio was at the corner of Ohio and Alabama streets.
Lavish buildings in Indiana that were promoted with postcards included the two world-famous resort hotels in southwestern Indiana, the French Lick Springs Hotel and the West Baden Springs Hotel. Some postcards even were devoted exclusively to promoting the mineral waters available at the hotels, including Pluto water sold at French Lick.
Our guest Chuck Hazelrigg owns postcards from the early 1900s of Indiana towns including Mexico, Milroy and Topeka.
"Typically," he says, "a postcard of a small town from that era is a photo of the town's main street, usually a dirt road, with a telephone pole and a general store. It might have a sign that says "Fresh Meat'."
Prisons, asylums and other institutions often used postcards as a way for superintendents and other staff members to communicate with families of patients and prisoners, Chuck says. His collection includes postcards of Central State and another mental health institution, Logansport State Hospital.
Referring to the mountains of postcards of small towns more than 100 years ago, Chuck notes, "Remember, not everyone had a telephone in 1902 or 1904. In fact, many people didn't. So mailing a postcard was a quick, efficient way of communicating then, even between people who lived in the same community."
A flurry of other history facts:
Despite the name of the Indianapolis Postcard Club, our guest Glory-June Greiff reports that active members hail from Kosciusko County in northern Indiana, as well as from Lafayette, Danville, Morgan County and a range of other Hoosier counties, cities and towns.
In addition to his postcard collection of Indiana towns, drug stores, hospitals and other institutions, Chuck Hazelrigg collects World War I postcards.
The Indiana Historical Society has a collection of about 15,000 vintage postcards. They depict towns ranging from LaPorte, Elkhart and Monticello to Rushville, Vincennes and Terre Haute.
According to the Historical Society, nearly 678 million postcards were mailed across the country in 1908 - even though the U.S. population then was only 88.7 million.
Learn more:
Roadtrip: Restored lakeside resort near Pokagon
Guest Roadtripper and volunteer naturalist Terri Gorney of Fort Wayne tells us to "turn right rather than left" when driving north from Fort Wayne on I-69 and take the Pokagon State Park exit. When you turn right, you reach the Trine State Recreation Area at 145 W. Feather Valley Road, Fremont.
Trine is separated from Pokagon by I-69 (turn left for Pokagon). Much of the land at Trine, in the Seven Sisters Lakes area, was a lakeside resort called Wing Haven, which was operated as a lakeside resort by from 1948 to the 1970s by Ben and Helen Swenson, "refugees" from Chicago who formerly had served as innkeepers at the Potawatomi Inn at Pokagon.
Trine was acquired by the Department of Natural Resources in 2007 and is open to the public. You can rent old cabins from the property's Wing Haven era, and fish, hike and rent canoes to explore the glacier-formed natural lakes in the area.
Hungry? Try nearby Timbuktoos or two nearby wineries, Satek and Briali.
By the way, Terri also serves as unofficial social media director for Hoosier History Live for northwestern Indiana; she shares our Facebook posts all over the state!
History Mystery
During the yuletide season more than 60 years ago, postcards of an Indianapolis landmark were distributed that depicted a gigantic replica of Santa Claus. The replica, called "Santa Colossal," had been erected at the historic structure during the Christmas season of 1949.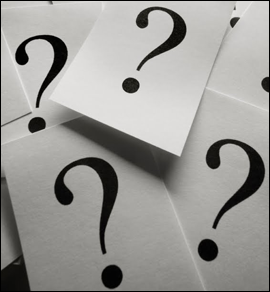 Towering more than 50 feet tall, Santa Colossal was made of Styrofoam and, thanks to a sound system, "sang" holiday greetings.
Even though "Santa Colossal" later was chopped up and used for insulation, he had been so popular at the landmark building - where he was seen by tens of thousands of people - that his image was distributed on postcards about the structure for several subsequent years during the Christmas holidays.
Question: What was the well-known building in Indianapolis that once housed "Santa Colossal" and spawned countless postcards with his image?
Hints: The structure, which was constructed in 1888, still stands. It is listed on the National Register of Historic Places.
The call in phone number is (317) 788-3314, and please do not try to win the prize if you have won any prize from WICR during the past two months. Please do not call into the show until Nelson has posed the question on the air.
The prize pack includes two tickets to the Hoosier Hops & Harvest Festival at Story Inn in Brown County on Sept. 12, courtesy of Story Inn, as well as two passes to the Indiana State Museum, courtesy of the Indiana State Museum.
Your Hoosier History Live! team,
Nelson Price, host and creative director
Molly Head, producer, (317) 927-9101
Richard Sullivan, webmaster and tech director
Pam Fraizer, graphic designer
Garry Chilluffo, media+development director
Please tell our sponsors that you appreciate their support: B's Po Boy restaurant | Faegre Baker Daniels | Indiana Historical Society | Legend Records at Main Street Shoppes | Lucas Oil | Story Inn.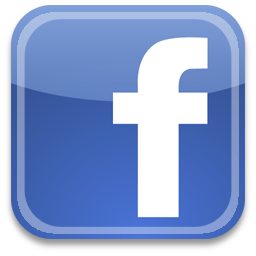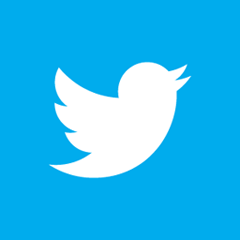 Acknowledgments to Monomedia, Visit Indy, WICR-FM, Fraizer Designs, Heritage Photo & Research Services, Derrick Lowhorn and many other individuals and organizations. We are an independently produced program and are self-supporting through organizational sponsorships and individual contributions. We do not receive any government funding. Visit our website to learn how you can support us financially. Also, see our Twitter feed and our Facebook page for regular updates.
Aug. 22 show
Plainfield and Brownsburg town histories
Historic cemeteries, the Indiana Boys' school, folklore about an incident involving former President Martin Van Buren and early settlers of the two Hendricks County towns.
Those captivating topics will be explored when we delve into the histories of Plainfield and Brownsburg, next up in our rotating series that looks at the heritage of towns across Indiana.
According to Plainfield (Arcadia Publishing, 2012), abolitionist Quakers from North Carolina settled in the area in the 1820s and '30s. To this day, Plainfield High School's nickname is the Quakers.
According to Brownsburg (Arcadia Publishing, 2015), when early settler James Brown arrived at what would become Brownsburg, much of the land was swampy and full of water at least part of the year.
The authors of both books, which are part of Arcadia's "Images of America" visual history series, will be among Nelson's three guests, who are genealogists and librarians.
Linda Cook, a longtime Brownsburg resident and the author of the new book about the town, works at the Brownsburg Public Library and is a volunteer for the Indiana Pioneer Cemetery Restoration Project.
Reann Poray, the author of the Plainfield book, manages the Indiana Room at the Plainfield-Guilford Township Public Library, where our third guest, Meredith Thompson, also works. Meredith is a volunteer for the Indiana Genealogical Society.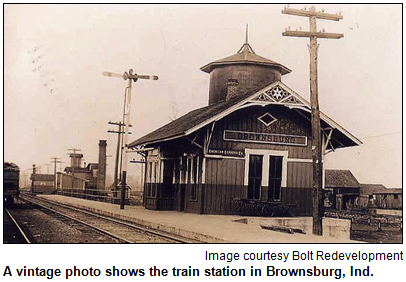 At the Plainfield library, Reann and Meredith have been digitizing information about the Indiana Boys' School, which had an impact on life in Plainfield for generations.
"What is interesting is that the town helped support the institution and vice versa," Reann notes. "The (school's) bakery supplied bread to sell locally, the garden shop sold vegetables, the ice shop sold ice, the print shop took outside orders (and) the sports teams competed with Plainfield and other Hendricks County teams."
In 2005, the Indiana Boys' School was closed after 130 years as a reform school as part of a restructuring to become the Plainfield Re-Entry Educational Facility.
In the Brownsburg area, many early settlers and civic leaders were buried in Greenlawn Cemetery, which our guest Linda Cook has been researching. Her book notes that many of the earliest graves have identifying tombstones, "though graves of Quakers, Native Americans and the poor were sometimes marked with fieldstones."
Elm trees have been proliferous in Plainfield and Brownsburg, with one bygone elm in particular becoming the focus of folklore known by many Hoosiers. In 1843, Martin Van Buren, who had objected to funds to upgrade the National Road, was "ceremoniously tossed" (as Reann puts it in her book) from his stagecoach into the muddy road. An elm tree on the site became famous. But it was extensively damaged by lightning in 1928, and the remains eventually were removed.
Hoosier History Live explored the heritage of the National Road (which runs through Plainfield and now is known as U.S. 40), as well as the heritage of the Lincoln Highway in northern Indiana, during a radio show in September 2013.
Learn more:
© 2015 Hoosier History Live! All rights reserved.