Aug. 22 show
Plainfield and Brownsburg town histories
Historic cemeteries, the Indiana Boys' School, folklore about an incident involving former President Martin Van Buren and early settlers of the two Hendricks County towns.
Those captivating topics will be explored when we delve into the histories of Plainfield and Brownsburg, next up in our rotating series that looks at the heritage of towns across Indiana.
According to Plainfield (Arcadia Publishing, 2012), abolitionist Quakers from North Carolina settled in the area in the 1820s and '30s. To this day, Plainfield High School's nickname is the Quakers.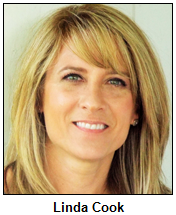 According to Brownsburg (Arcadia Publishing, 2015), when early settler James Brown arrived at what would become Brownsburg, much of the land was swampy and full of water at least part of the year.
The authors of both books, which are part of Arcadia's "Images of America" visual history series, will be among Nelson's three guests, who are genealogists and librarians.
Linda Cook, a longtime Brownsburg resident and the author of the new book about the town, works at the Brownsburg Public Library and is a volunteer for the Indiana Pioneer Cemeteries Restoration Project.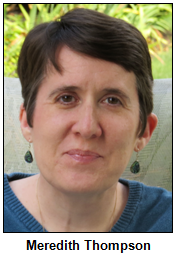 Reann Poray, the author of the Plainfield book, manages the Indiana Room at the Plainfield-Guilford Township Public Library, where our third guest, Meredith Thompson, also works. Meredith is a volunteer for the Indiana Genealogical Society.
At the Plainfield library, Reann and Meredith have been digitizing information about the Indiana Boys' School, which had an impact on life in Plainfield for generations.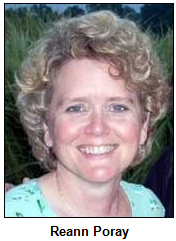 "What is interesting is that the town helped support the institution and vice versa," Reann notes. "The (school's) bakery supplied bread to sell locally, the garden shop sold vegetables, the ice shop sold ice, the print shop took outside orders (and) the sports teams competed with Plainfield and other Hendricks County teams."
In 2005, the Indiana Boys' School was closed after 130 years as a reform school as part of a restructuring to become the Plainfield Re-Entry Educational Facility.
In the Brownsburg area, many early settlers and civic leaders were buried in Greenlawn Cemetery, which our guest Linda Cook has been researching. Her book notes that many of the earliest graves have identifying tombstones, "though graves of Quakers, Native Americans and the poor were sometimes marked with fieldstones."
Elm trees have been proliferous in Plainfield and Brownsburg, with one bygone elm in particular becoming the focus of folklore known by many Hoosiers.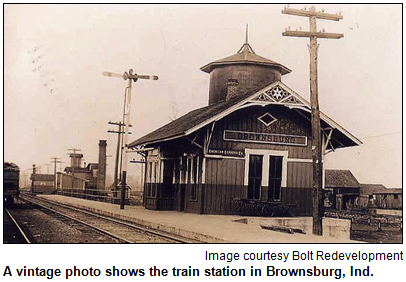 In 1843, Martin Van Buren, who had objected to funds to upgrade the National Road, was "ceremoniously tossed" (as Reann puts it in her book) from his stagecoach into the muddy road. An elm tree on the site became famous. But it was extensively damaged by lightning in 1928, and the remains eventually were removed.
Hoosier History Live explored the heritage of the National Road (which runs through Plainfield and now is known as U.S. 40), as well as the heritage of the Lincoln Highway in northern Indiana, during a radio show in September 2013.
The creation of another road - Crawfordsville Road on the westside of Indy - was a key factor in the evolution of Brownsburg.
The town also was enhanced in 1918 with the opening of a Carnegie Library, although it was closed in 1981 with the creation of the current library. The architect for the Carnegie Library, Merritt Harrison, later designed the Coliseum at the Indiana State Fairgrounds.
Plainfield residents also were served by a Carnegie Library, which opened in 1913. That historic building today houses the Triangle Fraternity, a social and academic organization of architects, engineers and scientists. (History fact: During the early 1900s, more Carnegie Libraries were built in Indiana than in any other state.)
According to our guest Reann Poray's book, the early Quaker settlers inspired the name Plainfield because of their "plain and simple lifestyle." She notes that Quakers (also known as the Society of Friends) opened Central Academy, an early school.
During the late 1800s and early 1900s, Plainfield also was the site of the Keeley Institute, an early drug and alcohol rehabilitation facility.
For decades beginning in 1913, a large Van Camp Packing Company plant in Plainfield employed town residents. Workers at Van Camp (which merged with Stokely Company in 1933) packed tomatoes grown by Hoosier farmers.
Both Plainfield and Brownsburg are growing quickly. According to the 2010 U.S. Census, the population of Plainfield was 27,631, up substantially from 19,439 in 2000. Comparable census figures for Brownsburg are 21,285, up from 14,520.
Learn more:
Roadtrip - State Fair: The Indiana Musical
Guest Roadtripper Daina Chamness tells us to catch State Fair: The Indiana Musical at the Pioneer Village Opry House at this year's 2015 Indiana State Fair. Final performances are Friday, Aug. 21, and Saturday, Aug. 22 at 6 p.m. Admission is free with fair admission.
This whimsical musical will take you back from the 1930s through the 1960s with a sugar cream pie contest, clog dancers, singing, a champion boar, favorite fair food and, of course, a State Fair romance!
The musical is directed by one of Indy's favorites, Mac Bellner of Hogeye Navvy.
History Mystery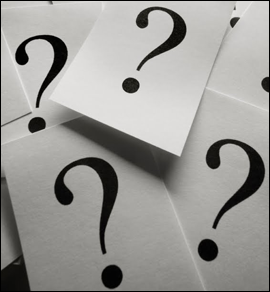 Brownsburg is the adopted hometown of the twin brother of a famous race driver. The twin brother settled in Brownsburg more than 35 years ago. As a teenager and young man, he also had been a race driver. After two near-fatal accidents, though, he left the sport.
Meanwhile, his brother enjoyed a legendary career in several auto racing circuits before retiring in 1994; the brother never has been an Indiana resident but often is considering an "honorary Hoosier" because of his impact at the Indianapolis Motor Speedway.
Question: Name both of the twin brothers: the Brownsburg resident, as well as his much more famous sibling. The first names of both brothers must be provided.
The prize pack includes two tickets to the Hoosier Hops & Harvest Festival at Story Inn in Brown County on Sept. 12, courtesy of Story Inn, as well as a gift certificate to Iozzo's Garden of Italy, courtesy of Visit Indy.
Your Hoosier History Live! team,
Nelson Price, host and creative director
Molly Head, producer, (317) 927-9101
Richard Sullivan, webmaster and tech director
Pam Fraizer, graphic designer
Garry Chilluffo, media+development director
Please tell our sponsors that you appreciate their support: B's Po Boy restaurant | Faegre Baker Daniels | Indiana Historical Society | Legend Records at Main Street Shoppes | Lucas Oil | Story Inn.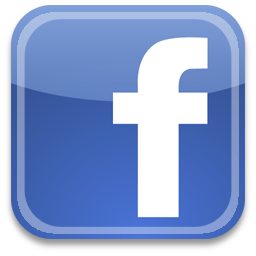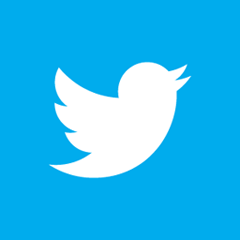 Acknowledgments to Monomedia, Visit Indy, WICR-FM, Fraizer Designs, Heritage Photo & Research Services, Derrick Lowhorn and many other individuals and organizations. We are an independently produced program and are self-supporting through organizational sponsorships and individual contributions. We do not receive any government funding. Visit our website to learn how you can support us financially. Also, see our Twitter feed and our Facebook page for regular updates.
Aug. 29 show
Impact of Bobby Kennedy's speech in 1968
On April 4, 1968, when Loraine Morris showed up for a speech at an Indianapolis park, she was an 18-year-old senior at Tech High School.
She witnessed an historic event. At the rally, Bobby Kennedy announced the assassination of Dr. Martin Luther King Jr. with an impromptu talk that now is regarded as one of the best American speeches of the 20th century.
As the Indiana Repertory Theatre prepares for the debut of a play about the impact on Hoosiers of what unfolded that night, Loraine, now a mother of three adult children and the grandmother of seven, will be among Nelson's studio guests.
So will James Still, the award-winning playwright-in-residence at the IRT. His play, titled April 4, 1968 and described as "an intimate look at an Indianapolis family's collision with history," will debut at the IRT on Oct. 20.
Our studio guests also will include Marion County Superior Court Judge David Dreyer, who has helped organize commemorative events at the site of the famous speech, which now has a Landmark for Peace Memorial honoring Bobby Kennedy and Martin Luther King Jr.
Members of the Kennedy and King families have visited the sculpture at what is now Dr. Martin Luther King Jr. Park at 17th and Broadway streets.
"My family was living at 19th and Park (Avenue), so we weren't that far away from the park," Loraine Morris recalls. "I vividly remembered President Kennedy's assassination, and I always was interested in history. So a classmate at Tech and I were allowed to leave school early. We were the first two people to show up for Bobby Kennedy's speech."
Bobby Kennedy, who would be assassinated two months later, was campaigning for the Democratic nomination for U.S. president. His talk, during which he spoke publicly for the first time about his brother's assassination, often is credited with preventing racial violence in Indianapolis.
As James Still has researched the event and its aftermath, including the impact of Dr. King's assassination on Hoosiers, he has done oral interviews with residents who attended the rally in 1968.
James has been a guest on previous Hoosier History Live shows when he has written other plays that have touched on aspects of Indiana's heritage. They have included a look at Abraham Lincoln (who was the focus of his play The Heavens Are Hung in Black) and pioneer entrepreneur William Conner (who was explored in the play Interpreting William).
Our guest Loraine Morris is retired after a 23-year career with Indianapolis Public Schools that included working as a counselor and classroom assistant.
Learn more:
© 2015 Hoosier History Live! All rights reserved.