Aug. 29 show
Impact of Bobby Kennedy's speech in 1968
On April 4, 1968, when Loraine Morris showed up for a speech at an Indianapolis park, she was an 18-year-old senior at Tech High School.
She witnessed an historic event. At the rally, Bobby Kennedy announced the assassination of Dr. Martin Luther King Jr. with an impromptu talk that now is regarded as one of the best American speeches of the 20th century.
As the Indiana Repertory Theatre prepares for the debut of a play about the impact on Hoosiers of what unfolded that night, Loraine, now a mother of three adult children and the grandmother of seven, will be among Nelson's studio guests. So will James Still, the award-winning playwright-in-residence at the IRT. His play, titled April 4, 1968 and described as "an intimate look at an Indianapolis family's collision with history," will debut at the IRT on Oct. 20.
Our studio guests also will include Marion County Superior Court Judge David Dreyer, who has helped organize commemorative events at the site of the famous speech, which now has a Landmark for Peace Memorial honoring Bobby Kennedy and Martin Luther King Jr.
Members of the Kennedy and King families have visited the sculpture at what is now Dr. Martin Luther King Jr. Park at 17th and Broadway streets.
"My family was living at 19th and Park (Avenue), so we weren't that far away from the park," Loraine Morris recalls. "I vividly remembered President Kennedy's assassination, and I always was interested in history. So a classmate at Tech and I were allowed to leave school early. We were the first two people to show up for Bobby Kennedy's speech."
Bobby Kennedy, who would be assassinated two months later, was campaigning for the Democratic nomination for U.S. president. His talk, during which he spoke publicly for the first time about his brother's assassination, often is credited with preventing racial violence in Indianapolis.
As James Still has researched the event and its aftermath, including the impact of Dr. King's assassination on Hoosiers, he has done oral interviews with residents who attended the rally in 1968.
James has been a guest on previous Hoosier History Live shows when he has written other plays that have touched on aspects of Indiana's heritage. They have included a look at Abraham Lincoln (who was the focus of his play The Heavens Are Hung in Black) and pioneer entrepreneur William Conner (who was explored in the play Interpreting William).
Although James grew up in Kansas and lives on the West Coast, he has been the IRT's playwright-in-residence for 13 years.
Our guest Loraine Morris is retired after a 23-year career with Indianapolis Public Schools that included working as a counselor and classroom assistant.
Judge David Dreyer, our third guest, is a board member of the Kennedy King Memorial Initiative, a non-profit that has been developing educational programs and community events at the park.
In May 1968, one month after Bobby Kennedy's speech at the park, he pulled off an upset victory in the Democratic presidential primary in Indiana. His crusade is described in the book Robert F. Kennedy and the 1968 Indiana Primary (Indiana University Press, 2008) by frequent Hoosier History Live guest Ray Boomhowerof the Indiana Historical Society.
About 2,500 people attended Kennedy's speech at 17th and Broadway. He had been urged to cancel by city leaders, including then-Mayor Richard Lugar. They were concerned about racial tension in the wake of the assassination earlier that day of Dr. King, who had won the Nobel Peace Prize.
Instead of canceling, Bobby Kennedy stood on a flatbed truck and broke the news of Dr. King's assassination in Memphis.
The audience for Kennedy's talk ranged from members of the Black Panthers to teenagers like our guest Loraine Morris and Teresa Lubbers, now Indiana Commissioner for Higher Education. Other future civic leaders in attendance included former Indiana Supreme Court Justice Theodore Boehm, former State Rep. Bill Crawford and the late Julia Carson, who became a member of the U.S. Congress.
Initially, Kennedy's five-minute talk received little attention. Local media coverage was minimal. In addition, the speech was overwhelmed by reports about King's assassination and funeral, plus rioting that ensued in more than 110 U.S. cities.
Learn more:
Roadtrip - Multitrip-worthy Greenfield
Guest Roadtripper and film historian Eric Grayson, who many of you know as the guy who runs Vintage Movie Night at Garfield Park, suggests a visit to Greenfield just east of Indianapolis.
It's a place with so much history that it's good for several trips. James Whitcomb Riley grew up in Greenfield, and for a good walk, Eric recommends Riley Park, where you can visit the real Old Swimmin' Hole that Riley wrote about.
It's right off U.S. 40, the National Road, and the Works Progress Administration worked in this park during the New Deal years. There's a shelter house, a remnant of rock garden, and the log cabin may have been moved there by the WPA. If you're sports-minded, the park includes a skate park, basketball courts and a sledding hill.
For dinner, try Carnegie's, located in Greenfield's old Carnegie library, with an upscale menu.
If you're still up for dessert, Eric recommends Litterally Divine Chocolates. The name is not a misspelling; it's a play on words with the owner's last name, Litteral. The location is in a historic building on U.S. 40, just down the street from Riley's boyhood home.
History Mystery
In 1985, a road in Indianapolis was renamed Dr. Martin Luther King Jr. Street. The 3.5-mile stretch runs from Michigan Street downtown to West 38th Street. According to an account in The Indianapolis Star, the Hoosier capital is one of about 700 cities across the country with a street that has been renamed in honor of the civil rights leader.
Question: What was the previous name of the road in Indianapolis? Hint: It was not called Michigan Road, which remains the name for the thoroughfare north of West 38th Street.
The prize pack includes two tickets to the Hoosier Hops & Harvest Festival at Story Inn in Brown County on Sept. 12, courtesy of Story Inn, as well as Family 4-Pack to Conner Prairie, which includes for tickets for the 1859 Balloon Voyage, courtesy of Conner Prairie.
Your Hoosier History Live! team,
Nelson Price, host and creative director
Molly Head, producer, (317) 927-9101
Richard Sullivan, webmaster and tech director
Pam Fraizer, graphic designer
Garry Chilluffo, media+development director
Please tell our sponsors that you appreciate their support: B's Po Boy restaurant | Faegre Baker Daniels | Indiana Historical Society | Legend Records at Main Street Shoppes | Lucas Oil | Story Inn.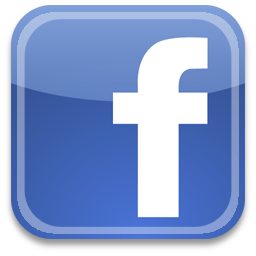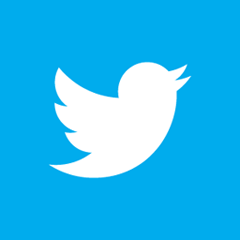 Acknowledgments to Monomedia, Visit Indy, WICR-FM, Fraizer Designs, Heritage Photo & Research Services, Derrick Lowhorn and many other individuals and organizations. We are an independently produced program and are self-supporting through organizational sponsorships and individual contributions. We do not receive any government funding. Visit our website to learn how you can support us financially. Also, see our Twitter feed and our Facebook page for regular updates.
Volunteers needed
Calendar itemkeeper, listening-group host opportunities
Would you be interested in placing the Hoosier History Live show topic and dates and times and ways to listen on the Bicentennial calendar and various other free community calendars across the state? This is rather detailed online weekly public relations work, but it would help get the word out about our show. If interested, please email molly@hoosierhistorylive.org, and please include your phone number.
Would you be interesting in hosting or facilitating a listening group at Central Library in Indianapolis each week? You would be responsible for being there each week during the live show and making sure a listening device is available. And generally facilitating the discussion. If interested, please email molly@hoosierhistorylive.org, and please include your phone number.
Sept. 5 show
Bicentennial projects across Indiana, both upcoming and completed
In Spencer County, where young Abe Lincoln and his family moved in 1816, Boy Scouts have been collecting seeds descended from squash apparently grown by the Lincolns. Local residents are planning to plant and harvest the squash with a link to the "Great Emancipator."
In Crawfordsville, the tower on the Montgomery County Courthouse was struck by lightning in 1941; its bell was donated to the World War II effort. A new courthouse bell has been obtained and will be installed in the tower, which is being restored.
And in Centerville, a creative project involving a nature park will unfold at the Cope Environmental Center.
They are among the dozens of projects planned for next year in counties and towns when Indiana celebrates its 200th birthday. To share details about what to expect, Perry Hammock, executive director of the Indiana Bicentennial Commission, will be Nelson's studio guest.
They also will share insights about projects that already have occurred in counties and towns that were organized before Indiana achieved statehood - and, as a result, have already had local bicentennial celebrations.
In historic Orleans in southwestern Indiana, for example, the town's original fire truck- with wooden wheels and its original engine (circa 1924) - was restored by local firefighters.
Perry and Nelson primarily will focus on local, grassroots projects involved with the Bicentennial rather than the major state projects. The 2016 Bicentennial Celebration includes the construction of a $25 million building for the Indiana State Archives (Hoosier History Live explored the archives - and the dismal condition of the current facility - in a radio show on May 16) and the creation of a Bicentennial Plaza at the Indiana Statehouse.
The $55 million allocated by the state for the Bicentennial also includes the cost of a torch relay to all 92 counties.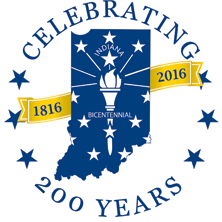 In December 1816, the same month that Indiana became the 19th state, seven-year-old Abe Lincoln moved with his family from Kentucky to southwestern Indiana.
How, though, do the local folks know that the squash seeds truly are descended from those grown by the Lincolns? That's among the questions Nelson plans to ask Perry Hammock, whose commission has endorsed nearly 500 Bicentennial projects and events.
They include, in White County, the creation of a statue of the county's namesake, Isaac White, a soldier who was killed in the Battle of Tippecanoe in 1811. The statue will be erected on the courthouse lawn in Monticello.
Our guest Perry Hammock became director of the Indiana Bicentennial Commission in March 2014. Before that, he spent 33 years on the staff of Ivy Tech Community College.
His predecessor at the Bicentennial Commission, former executive director Chris Jensen, joined Nelson and distinguished historian James Madison, a Bicentennial Commission board member, for a show in June 2013 that explored the Centennial in 1916, including the challenges then, as well as the celebrations.
Learn more:
Original history journalism every week
Hoosier History Live really needs your financial support!
The 2015 year is coming to a close, and we are having difficulties keeping our operation going. If you like what we are doing as a small production group, please consider visiting the yellow Donate button on our website or enewsletter. Or, if you prefer the paper method, you may make out a check to "Hoosier History Live" and mail it to:
Hoosier History Live
P.O. Box 44393
Indianapolis IN 46244-0393
We are a self-supporting small production group, and the money goes primarily to those who are working so hard on the project, as well as goes to pay for technical fees associated with keeping the website and enewsletter going. If you value what we are doing, please consider supporting us financially.
© 2015 Hoosier History Live! All rights reserved.