Sept. 12 show
Wendell Willkie, unlikely presidential candidate of 1940
In a recent article in The New York Times headlined "Before Trump or Fiorina, There Was Wendell Willkie," esteemed presidential historian Michael Beschloss wrote:
"If either Donald Trump or Carly Fiorina receives the 2016 Republican presidential nomination, it will be a rare achievement. Only once in American history has a major political party granted its prize to someone whose principal qualification was to have served as a chief executive."
That "someone" was a colorful Hoosier. Elwood native Wendell Willkie, whose rollicking presidential crusade was headquartered in Rushville, was a maverick Republican in 1940 when he took on Franklin D. Roosevelt in his quest for a third term.
Last month, commemorative events celebrated the 75th anniversary of an August 1940 rally in Elwood for Willkie that drew a crowd of 215,000. That makes it the largest political gathering in Indiana history. By the time Willkie wound down on the sweltering, 102-degree afternoon, nearly 360 people needed to be treated for heat-related disorders.
Amid the anniversary and the presidential nomination season underway, David Willkie will be Nelson's studio guest to share insights about his grandfather, who died suddenly of heart disease in 1944 at age 52.
David, who grew up in Rushville and has worked as a staff member for former U.S. Sen. Richard Lugar, is in his 40s and never personally knew his grandfather. He has fond memories, though, of his grandmother, Edith Willkie, who almost became the nation's first lady.
Wendell Willkie, a utility company executive and attorney who never had held elective office of any kind, was the dark horse nominee of the Republican Party. The chant "We want Willkie! We want Willkie! We want Willkie!" swept delegates to the GOP national convention in Philadelphia, which had been deadlocked on more traditional candidates. Willkie won on the sixth ballot.
Although Willkie lost in the general election, President Roosevelt eventually designated the Hoosier to be his personal representative to the Allied nations in Europe. Regarded as socially progressive, a champion of civil rights and an internationalist, Willkie also became the author of a bestselling book titled One World.
A note about that historic speech in Elwood: According to David Willkie, family folklore is that his grandfather inadvertently forgot his speech when he arrived at the massive rally, which jammed roads for miles far beyond Madison County. So squad cars had to be dispatched to weave among the bumper-to-bumper traffic and fetch the speech.
David shared that anecdote when he was our guest for a show in 2012. Much of that program, though, focused on an unrelated event: The 20th anniversary of David Willkie's highly publicized fund-raising stunt in 1992 to save the Athenaeum in downtown Indy.
(David camped on the slate roof of the historic structure for 60 days.)
For this show, the full focus will be on his grandfather, who took Indiana - and the entire country - on an unforgettable ride 75 years ago.
Born in 1892, Lewis Wendell Willkie was the son of two attorneys. (His mother, Henrietta Willkie, is considered to have been among the first women admitted to the Indiana bar.) When the family's finances declined with the end of the natural gas boom in east central Indiana, Wendell held down a series of jobs. They included working as a short-order cook and driving a bakery wagon.
At Indiana University, where Willkie was a member of the Class of 1913, he met his lifelong rival, future Indiana Gov. Paul McNutt, a Democrat. (If FDR had not sought a third term, McNutt was considered a likely Democratic presidential nominee - meaning the 1940 race for the White House could have been a battle between two Hoosiers.)
Eventually, Willkie became a prosperous attorney, then one of the country's top utility executives. He tangled with FDR over the government's new Tennessee Valley Authority, which Willkie regarded as competing with his electric company's holdings in Tennessee.
During the 1940 presidential campaign, Willkie made a show of turning down the support of religious and social leaders whom he considered bigots.
"I don't have to be president of the United States," he said, "but I do have to live with myself."
His grandson, our guest David Willkie, was an economic adviser to the U.S. Senate's Foreign Relations Committee when he was on Lugar's staff. Before that, he was a business industry expert for the TV show 60 Minutes.
Learn more:
Roadtrip - New butterfly garden in Marion
Guest Roadtripper and volunteer naturalist Terri Gorney of Fort Wayne suggests the new Butterfly Garden at Matter Park in Marion in Grant County as a place to take a relaxing walking trail along the Mississinewa River.
The new butterfly garden was created by the Marion Garden Club and the Marion Parks Department. It is intended in part to be a way station for Monarchs as they migrate across America. Monarchs do have very interesting lives; perhaps Terri will tell us more!
While in Marion, don't forget to visit the Quilter's Hall of Fame, the home of renowned quilter Marie Daughtery Webster, whose granddaughter bought the home when it was condemned in 1993 and donated it to the Quilters Hall of Fame as its permanent home.
Also stop by the Hostess House, which was designed by African-American architect Samuel Plato. Marion is about halfway between Indianapolis and Fort Wayne.
History Mystery
During his 1940 presidential campaign, Wendell Willkie delivered a rousing speech from the balcony of a landmark building in downtown Indianapolis. Among the thousands of Hoosiers who gathered on Monument Circle to hear Willkie's speech was 8-year-old Richard Lugar. The future U.S. senator has said that he was inspired by Willkie and in awe of the majestic building with the balcony.

By the end of the 1940s, though, the landmark building had been demolished. Constructed in phases in during the late 1880s, the ornate building included a hotel and a theater with the largest stage in the city. Famous actors and singers often waved to the public from the exterior balcony where Willkie spoke in 1940.

Question: Name the bygone building.

Please do not call if you have won a prize from any WICR show during the last two months. The call-in number is (317) 788-3314, and please do not call until you hear Nelson pose the question on the air.

The prize pack includes a gift certificate to Brics ice cream station in Broad Ripple, and two and two tickets to the NCAA Hall of Champions, courtesy of Visit Indy, as well as two tickets to the Indiana State Museum, courtesy of the Indiana State Museum.

Your Hoosier History Live! team,

Nelson Price, host and creative director
Molly Head, producer, (317) 927-9101
Richard Sullivan, webmaster and tech director
Pam Fraizer, graphic designer
Garry Chilluffo, media+development director

Please tell our sponsors that you appreciate their support: Broad Ripple Historic Home Tour | Indiana Authors Award | Indiana Historical Society | Lucas Oil | Story Inn.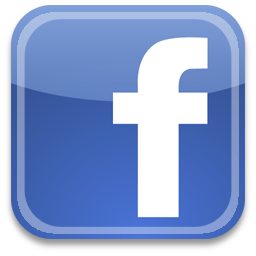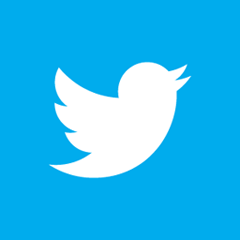 Acknowledgments to Monomedia, Visit Indy, WICR-FM, Fraizer Designs, Heritage Photo & Research Services, Derrick Lowhorn and many other individuals and organizations. We are an independently produced program and are self-supporting through organizational sponsorships and individual contributions. We do not receive any government funding. Visit our website to learn how you can support us financially. Also, see our Twitter feed and our Facebook page for regular updates.
Sept. 19 show - encore presentation
Lenape (Delaware) Indiana heritage in Indiana
"I think in Indiana, as in many places, it's only been in the last 30 to 40 years that we've chosen to look outside of myth ... to truly understand the first peoples who lived in our state."
That comment from a historian introduces a documentary about the Lenape tribe of Native Americans. It's the tribe that was known as the Delaware Indians by white settlers. Watch the half-hour documentary here.
The Lenape lived in the woodlands of east central Indiana from the 1790s into the early 1820s; during that time, they founded villages or trading posts that evolved into towns, including Anderson, Muncie and Strawtown.
Under the terms of the Treaty of St. Mary's negotiated in 1818, the Lenape gave up their claims to Hoosier soil and, as part of what has been called a "forced migration," moved a few years later to Kansas.
Eventually, the Lenape were moved again, this time to Oklahoma, the tribe's home state in modern times.
Considering that the Lenape had lived in New York, New Jersey, Pennsylvania and Delaware for generations even before being relocated to the Indiana Territory, is it any wonder that one expert in the documentary calls them "possibly the most moved group in American history"?
In this encore broadcast of one of the most popular shows in our Hoosier History Live archives (its original air date was Aug. 16, 2014), Nelson is joined in studio by two guests who share insights about the Lenape tribe's life on Hoosier soil and impact here. The guests are:
In the early 1800s, Lenape leaders in Indiana included Chief William Anderson, for whom the largest city in Madison County is named. The Lenape who moved to Kansas included Anderson's daughter, Mekinges, who became the first wife of frontier entrepreneur and fur trader William Conner, namesake of Conner Prairie. They had six children, all of whom moved with their mother to Kansas. Conner remained in Indiana, remarried (a white woman) and had more children with his second wife.
Our guest Mike Pace, a former assistant chief of the Delaware Tribe, has spoken across the country - and even overseas - about aspects of Native American heritage.
Learn more:
© 2015 Hoosier History Live! All rights reserved.