Oct. 3 show
Greensburg and Decatur County history
Known far and wide as "the town with the tree growing out of its courthouse," Greensburg has a trove of other distinctions and folklore.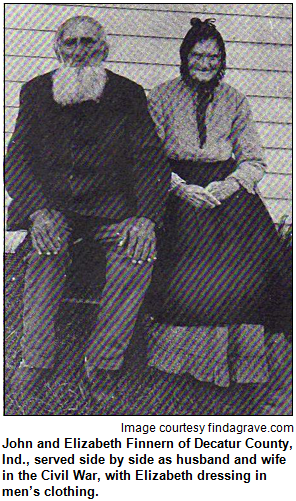 All of it will be fodder when Hoosier History Live explores the heritage of Decatur County and Greensburg during a show in our rotating series about the heritage of Indiana towns and counties.
The Decatur County Courthouse was built in the 1850s. According to Magnificent 92 (IU Press, 1991), a visual history book about the state's courthouses, the first reports of a tree atop the 115-foot clock tower date to the early 1870s. No wonder Greensburg is nicknamed "Tree City."
Fasten your seat belts, though, for aspects of the town's heritage that may surprise you, including its claim to fame as the birthplace in 1874 of flamboyant Carl Fisher, founder of the Indianapolis Motor Speedway.
Greensburg, which is located about 45 miles southeast of Indianapolis, also was a stop on the fabled Chautauqua circuit that brought top cultural, artistic and political figures to towns across the country during the early 1900s. Chautauqua visitors to Greencastle included Helen Keller, John Phillips Sousa and William Jennings Bryan.
In recent years, one of Nelson's guests, John Pratt, a widely acclaimed history teacher at Greensburg High School, has been recreating the town's Chautauqua heritage. With his students, John puts together modern, semi-annual Chautauqua events featuring national and state public figures. Some of them (like Lech Walesa of Poland) have participated by Skype, while others have come to Greensburg. His next Chautauqua will be Nov. 5.
Nelson's guests also will include William Smith, an attorney and former Decatur County prosecutor who has researched the county's Underground Railroad heritage. He is a board member of the Indiana Freedom Trails Association.
During the Civil War, Greensburg resident Elizabeth Finnern accomplished a distinction as unusual as a courthouse tree. Determined to fight for the Union cause alongside her husband, she cross-dressed as a soldier. Mrs. Finnern served in the military for about one year until her secret was discovered. Even after that, she remained with her husband's unit as a nurse. Our guests plan to share details.
Our guest John Pratt was born Jan. 2, 1963, making him the first baby born in Decatur County that year; he went on to graduate from Greensburg High.
(In college, he wrote his first major paper about his hometown's best-known distinction; the paper was titled A Tree Grows in Greensburg.) Before his current job on the faculty at his alma mater, John taught at North Decatur High School for five years.
A few years ago, John and his students re-enacted a speech in 1968 by Bobby Kennedy in Decatur County; during our show, he will share insights about that event. (Also during his 1968 campaign for the Democratic presidential nomination, Bobby Kennedy made a historic speech in Indianapolis on the night that Rev. Martin Luther King Jr.was assassinated. The impact of that speech was the focus of a Hoosier History Live show in August.)
Regarding the Underground Railroad heritage, several accounts note that African-American families had moved into Decatur County by the 1840s. They became involved in local efforts to help fugitive slaves travel through Indiana en route to Canada.
And the courthouse tree? Since the 1870s, it has been considered a freak of nature. The current tree in the courthouse is at least the 13th.
Learn more:
Roadtrip - Historic eateries in Fort Wayne
"This week's Roadtrip is something a little different," says guest Roadtripper and film historian Eric Grayson. "You like history and you like eating on the road? Well, Fort Wayne is loaded with great historic eateries. A lot of people consider Fort Wayne as one of our premiere 'foodie towns,' so we're going to do a moveable feast this week."
For breakfast, Eric recommends Cindy's Diner. It's small but with some great food, and it's a historic diner built in 1952. They're famous for their "Garbage," which is a blend of eggs, ham and potatoes.

With a full belly, and being downtown in Fort Wayne, you can find plenty of historic buildings, from the restored courthouse to the Lincoln National Bank Building (which has a little snack bar inside, if it's open), and then you should be ready for lunch.

Eric continues: "I recommend Powers Hamburgers, which has been around since 1940. People confuse it with White Castle, because the buildings look similar, although the food is quite different. The burgers are grilled to order, with the most fragrant grilled onions, and guaranteed to clear your sinuses. Try the chili, too. Great old art deco building alone on a corner, hasn't changed in years."

After lunch, see if you can get in to tour the Embassy, which is one of Eric's favorite historic theaters, and don't miss the art museum.

For dinner, says Eric, you have to go to Coney Island, not to be confused with the one in New York. This is the kind of place you would normally find in New York, but it has been in Fort Wayne since 1914 and owned by the same family since 1916.

"The staple item here is the Coney Hot Dog, which is great," Eric says. "The baked beans are excellent, too, from a family recipe."

By the way, our Roadtripper also runs the popular Vintage Movie Night at Garfield Park Arts Center in Indianapolis. Coming up Saturday, Oct. 17, at 8 p.m. is the 1931 film Frankenstein.
History Mystery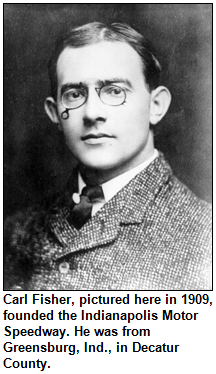 Greensburg native Carl Fisher, the founder of the Indianapolis Motor Speedway, always was driven to top himself. When the inaugural Indianapolis 500 in 1911 turned out to be a success - as did the race in subsequent years - Fisher decided to create a tourist resort far from Indiana.
He developed swampland in the South into what he promoted as "the most beautiful little city in the world." Many critics were skeptical, but the resort city, like the Indianapolis 500, became a rousing success. Carl Fisher is still hailed as the "father" of the resort city, even though, for various reasons, he had lost much of his fortune by the time he died in 1939.
Question: What is the resort city that Carl Fisher founded?
Please do not call into the show until you hear Nelson pose the question on the air, and please do not try to win the prize if you have won any other prize on WICR during the last two months.
The prize pack includes four tickets to the Indianapolis Scottish Highland Games on Oct. 10 in German Park in Greenwood, courtesy of Scottish Society of Indianapolis, two tickets to the Indiana History Center featuring the new exhibit You Are There 1816: Indiana Joins the Nation, courtesy of the Indiana Historical Society.
Your Hoosier History Live! team,
Nelson Price, host and creative director
Molly Head, producer, (317) 927-9101
Richard Sullivan, webmaster and tech director
Pam Fraizer, graphic designer
Garry Chilluffo, media+development director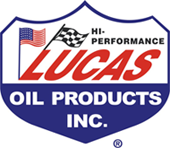 Please tell our sponsors that you appreciate their support: Indiana Authors Award | Indiana Historical Society | Indianapolis Scottish Highland Games & Festival | Lewis Kappes Attorneys at Law | Lucas Oil | Story Inn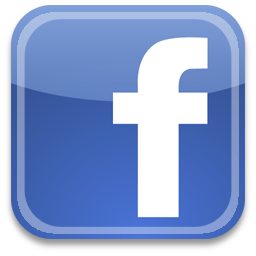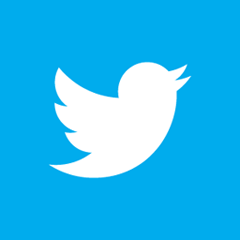 Acknowledgments to Monomedia, Visit Indy, WICR-FM, Fraizer Designs, Heritage Photo & Research Services, Derrick Lowhorn and many other individuals and organizations. We are an independently produced program and are self-supporting through organizational sponsorships and individual contributions. We do not receive any government funding. Visit our website to learn how you can support us financially. Also, see our Twitter feed and our Facebook page for regular updates.
Thanks!
New contributors and volunteers assist the program
Thanks to new contributors Sally Cook and Jim and Nancy Johnson, who visited the yellow button on either our e-newsletter or our website.
And thanks to Heather Kaufman-McKivigan and Jeff Kamm for helping to procure images and "learn more" web links for our newsletter and website. We also appreciate our official Tweeter, Robin Knop. It takes a village.
Oct. 10 show
Camp Chesterfield and Spiritualism history
Just north of Anderson on the banks of the White River is a historic, 34-acre enclave that has long been known as a "hub of Spiritualism."
Camp Chesterfield, the home for more than 120 years of the Indiana Association of Spiritualists, consist of 65 buildings. They include historic cottages (such as cabins for mediums), two hotels, folk art shrines and the spacious Cathedral of the Woods.
Spiritualism attached a huge national following beginning in the mid-1800s; it grew particularly during eras of war - such as the Civil War, Spanish-American War and World War I - when, as the Indiana Preservationist puts it, "the bereaved sought communication with those they lost."
Indiana Landmarks has placed Camp Chesterfield on its "10 Most Endangered" list. That's because many of the camp's historic buildings, such as the Sunflower Hotel, built in 1914, stand vacant or, in the case of other structures, are underused.
Camp Chesterfield is listed on the National Register of Historic Places because of its significance as a spiritualist camp of the type that was widespread throughout the East and Midwest during the early 1900s.
To explore the history of Camp Chesterfield and of Spiritualism, which is defined in The Spirits of Lily Dale (Glade Press, 2010) as "the philosophy, science and religion of continuous life," Nelson will be joined in studio by two guests:
Rev. Todd Jay Leonard, an ordained Spiritualist minister and Camp Chesterfield's historian. Todd also is a university professor; he splits his time between Camp Chesterfield and Japan, where he teaches cross-cultural understanding and English.
And Suzanne Stanis, Indiana Landmarks' director of heritage education and a board member of the Friends of Camp Chesterfield Foundation, a nonprofit formed to preserve and restore the historic camp.
The camp includes a memorial dedicated to "the world's greatest religious leaders" that features limestone busts of Buddha, Jesus, Mohammed, Zeus and others. There also are a memorial to Native Americans, as well as "toad stools" - stone seating areas where mediums once gave outdoor readings.
Seances have been conducted for generations at Camp Chesterfield. According to the Indiana Preservationist, Spiritualists believe it's possible to "communicate with the dead, especially with the aid of skilled mediums."
According to The Spirits of Lily Dale (the title refers to the center of the Spiritualist movement in western New York), many leaders of the anti-slavery, women's rights, temperance, prison reform and labor reform movements were involved in Spiritualism.
Camp Chesterfield began as a summer tent camp in the 1890s.
Learn more:
© 2015 Hoosier History Live! All rights reserved.