Nov. 14 show
Kurt Vonnegut's siblings
The youngest sibling in a family from Indianapolis became an internationally known literary figure.
Another, who as a boy enjoyed experiments with his chemistry kit in the family's basement - became one of the world's foremost experts on climate control, particularly cloud seeding and other ways to enhance precipitation.
And another sibling became an artist but died young amid some family tragedies.
Kurt Vonnegut, beginning in childhood, adored his achievement-oriented older siblings, Bernard and Alice.
"The three siblings only grew closer as they aged," writes Ginger Strand, author of a new book, The Brothers Vonnegut (Farrar, Straus and Giroux).
Her book explores the relationships among Kurt Vonnegut (1922-2007), the author of Slaughterhouse-Five (1969), Cat's Cradle (1963) and other bestsellers, and his brother, who patented a series of "cutting-edge" technologies related to weather control, and his sister, who often served as the muse for Kurt's writing.
Fresh from appearances in Indianapolis as part of the annual Vonnegut Fest, Ginger will be our guest to share insights about the siblings, whose grandfather and father were prominent Indiana architects.
Their great-grandfather, Clemens Vonnegut, immigrated from Germany in the 1850s and founded a hardware store. By the time it sold in the mid-1960s, Vonnegut Hardware had expanded to a chain and had become the oldest family-owned business in the Hoosier capital.
Alice Vonnegut Adams, who was born in 1917, became the first of the three siblings to pass away, succumbing to cancer in 1958, just two days after her husband was killed in a freak train accident. Kurt Vonnegut and his first wife, Jane, took in their orphaned sons and raised them with their own three children. (Years later, Kurt and his second wife, Jill, adopted a daughter.)
Bernard Vonnegut (1914-1997) earned a Ph.D. and, during World War II, worked in the Army's chemical warfare laboratory on secret ways to de-ice aircraft.
Kurt Vonnegut had been majoring in chemistry at Cornell University but was placed on academic probation and dropped out during the war. As a private in an Army infantry regiment, he was taken prisoner by the Nazis during the Battle of the Bulge. Along with other POWs, he was imprisoned in an underground meat locker in Dresden, an experience that later served as the basis for Slaughterhouse-Five.
That's a long way from the idyllic summers at Lake Maxinkuckee that the three Vonnegut siblings spent during their childhood and teen years at the family's cabin in Culver.
In Indianapolis, Bernard and Alice were "A" students at, respectively, Park School and Tudor Hall.
"He (Kurt) had learned early that the best way for a third child to be heard at the dinner table was to crack a joke," our guest Ginger Strand writes in The Brothers Vonnegut. "Being funny was the only way he got them to stop interrupting and listen to him. Besides, his brother was brilliant, and his sister was artistic and beautiful.
He couldn't compete on brains or glamour. So he nurtured his penchant for humor."
In an interview with Nelson, our host, Kurt Vonnegut once said, "I write with my sister in mind. The jokes are ones that she would enjoy."
Alice, like Bernard and Kurt, spent most of her adult life on the East Coast. After World War II, Kurt Vonnegut lived in Chicago for a while, though. He completed his college studies, majoring in anthropology at the University of Chicago, and then moved to upstate New York.
That's where, during the 1950s, both Vonnegut brothers worked for General Electric. In her book, Ginger describes how Bernard became a "leading scientist at what was called the House of Magic, GE's research lab ... the nation's oldest and most renowned industrial lab."
Kurt, meanwhile, worked in the PR department at GE. His stint in PR, although unlikely for a writer known for his irreverence, was one that Kurt Vonnegut thoroughly enjoyed, he later told interviewers, including Nelson.
In her book, Ginger describes how the central character in Cat's Cradle, an absent-minded scientist, is based on Bernard's favorite boss at GE. The plot involves "Ice-9," a more stable version of ice that melts only at a high temperature. When it comes into contact with water (including parts of the human body, which primarily is water), Ice-9 causes crystallization - and often, as a result, death.
History Mystery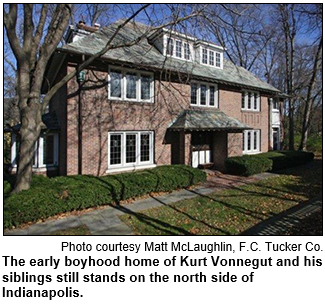 In the 1920s, Kurt Vonnegut Jr. lived with his two older siblings, Bernard and Alice, and their parents in an Arts and Crafts-style house on the northside of Indianapolis. With oak woodwork, built-in bookshelves and leaded-glass windows, the fashionable house was the family home while Bernard and Alice attended the exclusive, private Park School and Tudor Hall, respectively.
With the onset of the Great Depression, the Vonneguts endured significant financial setbacks. To economize, young Kurt Jr. was sent to public schools, and the family moved in the early 1930s into another house. Although only one or two blocks from the initial home - and located on the same street - the family's second house was less impressive.
Question: What is the street on the north side of Indianapolis where both houses were located?
Please do not call in to the show until you hear Nelson pose the question on the air, and please do not try to win the prize if you have won any other prize on WICR during the last two months. You must also give your first name to our engineer in order to be placed on the air.
The prize pack includes a gift certificate to Rick's Cafe Boatyard, courtesy of Visit Indy, two admissions to Glo Golf, the miniature golf course at the Circle Centre Mall, courtesy of Glo Golf, and two tickets to the Indiana State Museum, courtesy of the Indiana State Museum.
Your Hoosier History Live! team,
Nelson Price, host and creative director
Molly Head, producer, (317) 927-9101
Richard Sullivan, webmaster and tech director
Pam Fraizer, graphic designer
Garry Chilluffo, media+development director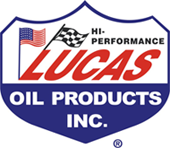 Please tell our sponsors that you appreciate their support: Indiana Historical Society | Lewis Kappes Attorneys at Law | Lucas Oil | ShowCase Realty | Story Inn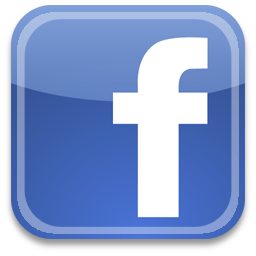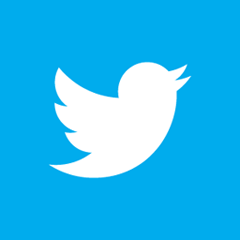 Acknowledgments to Monomedia, Visit Indy, WICR-FM, Fraizer Designs, Heritage Photo & Research Services, Derrick Lowhorn and many other individuals and organizations. We are an independently produced program and are self-supporting through organizational sponsorships and individual contributions. We do not receive any government funding. Visit our website to learn how you can support us financially. Also, see our Twitter feed and our Facebook page for regular updates.
Nov. 21 show
Ask Nelson - and Indy Star's history reporter
A couple of times every year at Hoosier History Live, we like to take full advantage of the fact that we are a live, call-in show. So we turn the tables on our host, author/historian Nelson Price, open the phone lines and give our listeners an opportunity to question the interviewer who calls himself "a garbage can of useless Hoosier trivia."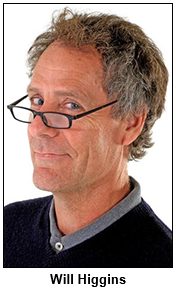 For these "Ask Nelson" shows, our host typically is joined by a media colleague who pitches in and shares history insights. This time, Nelson's co-host will be one of his former colleagues at The Indianapolis Star.
Will Higgins writes about local history and preservation for the state's largest newspaper; like Nelson, Will grew up in the Hoosier capital.
So listeners are invited to call the WICR-FM studio - the number is (317) 788-3314 - and pose questions to Nelson and Will. In between calls from listeners, the co-hosts plan to interview each other.
Their topics are expected to include the history of Keystone at the Crossing, the bustling, upscale retail area on the northside of Indy.
Remember the anachronistic silo that served as a landmark to the shopping area during the 1970s and '80s? The silo stood tall during the era when the elegant Fashion Mall was co-existing with the Bazaar, an unusual, "open" concept in retailing that involved a lot of wicker and ramps.
Both Nelson and Will have written about various aspects of the area's heritage, Nelson for a revised edition of his Indianapolis Then and Now visual history book that will be published early in the new year, and Will for stories in The Star about the late Oliver P. Daugherty, who left 16 wooded acres that became a public nature preserve near the mall. (Daugherty, who died in 2009, lived in a house that his great-grandfather built in the mid-1800s; even as retailing boomed around his land, Daugherty had refused to sell it to developers.)
Other topics will include the Studebaker Brothers, the five wagon-making siblings in South Bend whose business, later the Studebaker Corp., eventually made popular cars until the assembly line shut down in 1963.
According to recent news reports, entrepreneurs and city officials in South Bend hope to convert a sprawling, six-story former Studebaker building into a hub for high-tech businesses and maybe even condos, shops and restaurants.
The five brothers, the sons of a South Bend blacksmith, are profiled in Nelson's book Indiana Legends: Famous Hoosiers from Johnny Appleseed to David Letterman.
Will has written about pioneering industrial engineer Raymond Loewy, who designed the Studebaker Avanti. In 1963, Loewy donated a rare Picasso to the Evansville Museum of Arts, History and Science, which forgot it owned the painting until it was uncrated three years ago; Will plans to share details during our show.
With this month's opening of The Peanuts Movie, Nelson and Will also will discuss Indiana native Jim Davis, whose Garfield became the world's No. 1 syndicated comic strip after Peanuts creator Charles Schulz died in 2000. Based on his interviews with Jim Davis, who grew up on a farm near Fairmont, Nelson will share insights about the Hoosier cartoonist's relationship with Schulz.
Nelson also will discuss Kokomo native Norman Bridwell, who created Clifford the Big Red Dog. Bridwell, whose beloved character was featured in read-aloud books and a TV series, died last December.
Primarily, though, this show is your opportunity to call in and ask questions of - or share insights with - our Hoosier history-loving co-hosts.
© 2015 Hoosier History Live! All rights reserved.