Nov. 21 show
Ask Nelson - and Indy Star's history reporter
A couple of times every year at Hoosier History Live, we like to take full advantage of the fact that we are a live, call-in show. So we turn the tables on our host, author/historian Nelson Price, open the phone lines and give our listeners an opportunity to question the interviewer who calls himself "a garbage can of useless Hoosier trivia."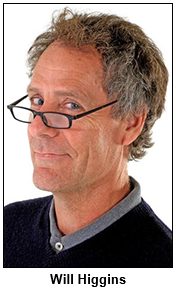 For these "Ask Nelson" shows, our host typically is joined by a media colleague who pitches in and shares history insights.
This time, Nelson's co-host will be one of his former colleagues at The Indianapolis Star.
Will Higgins writes about local history and preservation for the state's largest newspaper; like Nelson, Will grew up in the Hoosier capital.
So listeners are invited to call the WICR-FM studio - the number is (317) 788-3314 - and pose questions to Nelson and Will. In between calls from listeners, the co-hosts plan to interview each other.
Their topics are expected to include the history of Keystone at the Crossing, the bustling, upscale retail area on the northside of Indy.
Remember the anachronistic silo that served as a landmark to the shopping area during the 1970s and '80s? The silo stood tall during the era when the elegant Fashion Mall was co-existing with the Bazaar, an unusual, "open" concept in retailing that involved a lot of wicker and ramps.
Both Nelson and Will have written about various aspects of the area's heritage, Nelson for a revised edition of his Indianapolis Then and Now visual history book that will be published early in the new year, and Will for stories in The Star about the late Oliver P. Daugherty, who left 16 wooded acres that became a public nature preserve near the mall. (Daugherty, who died in 2009, lived in a house that his great-grandfather built in the mid-1800s; even as retailing boomed around his land, Daugherty had refused to sell it to developers.)
Other topics will include the Studebaker Brothers, the five wagon-making siblings in South Bend whose business, later the Studebaker Corp., eventually made popular cars until the assembly line shut down in 1963.
According to recent news reports, entrepreneurs and city officials in South Bend hope to convert a sprawling, six-story former Studebaker building into a hub for high-tech businesses and maybe even condos, shops and restaurants.
The five brothers, the sons of a South Bend blacksmith, are profiled in Nelson's book Indiana Legends: Famous Hoosiers from Johnny Appleseed to David Letterman.
Will has written about pioneering industrial engineer Raymond Loewy, who designed the Studebaker Avanti. In 1963, Loewy donated a rare Picasso to the Evansville Museum of Arts, History and Science, which forgot it owned the glass sculpture until it was uncrated three years ago; Will plans to share details during our show.
With this month's opening of The Peanuts Movie, Nelson and Will also will discuss Indiana native Jim Davis, whose Garfield became the world's No. 1 syndicated comic strip after Peanuts creator Charles Schulz died in 2000. Based on his interviews with Jim Davis, who grew up on a farm near Fairmont, Nelson will share insights about the Hoosier cartoonist's relationship with Schulz.
Nelson also will discuss Kokomo native Norman Bridwell, who created Clifford the Big Red Dog. Bridwell, whose beloved character was featured in read-aloud books and a TV series, died in December 2014.
Also during our show, c0-host Will plans to share details about notorious Morris Lynn Johnson, a bank robber who, as Will puts it, "was the scourge of Indianapolis from the 1950s to '70s."
According to Will, Johnson, who is in his late 70s, robbed far more banks than the much better-known John Dillinger and broke out of prison three times, compared to Dillinger's two. Will has interviewed Johnson, who is imprisoned at a federal penitentiary in Arkansas.
More broadly, Will also will discuss what he calls "history chic" - "how millennials are much more interested in local history than previous generations."
Primarily, though, this show is your opportunity to call in and ask questions of - or share insights with - our Hoosier history-loving co-hosts. Media notables who have joined our host for previous "Ask Nelson" shows include gardening guru Jo Ellen Meyers Sharp, "Indiana's Weatherman" Paul Poteet and Sam Stall, who writes "The Hoosierist" column for Indianapolis Monthly magazine.
As with those previous "Ask Nelson" programs, the phone lines will be open throughout the entire show, with the co-hosts prepared to take any Hoosier-focused questions at (317) 788-3314.
History Mystery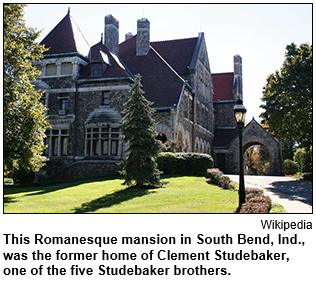 Clement Studebaker, the second-oldest of the five brothers whose business made wagons (and, later, cars) lived in a South Bend mansion built in the 1880s. Designed in the Romanesque style, the mansion was Clement Studebaker's home until his death in 1901.
After that, the Studebaker mansion, which has a distinctive name, had a series of varied uses. For many years, though, the historic mansion has been a popular, upscale restaurant in South Bend. It has been designated a National Historic Landmark.
Question: What is the name of the Clement Studebaker mansion-turned-restaurant?
Hint: Clement Studebaker's close friend was Benjamin Harrison, the only president elected from Indiana. The mansion-turned-restaurant's name is derived from an event associated with Harrison's family.
Please do not call in to the show until you hear Nelson pose the question on the air, and please do not try to win the prize if you have won any other prize on WICR during the last two months. You must also give your first name to our engineer in order to be placed on the air.
The prize pack includes a gift certificate to Cadillac Ranch Restaurant, courtesy of Visit Indy, two admissions to Glow Golf, the miniature golf course at the Circle Centre Mall, courtesy of Glow Golf, and two tickets to
Conner Prairie Interactive History Park, courtesy of Conner Prairie.
Roadtrip - Historic Lafayette
Guest Roadtripper and Film Historian Eric Grayson tells us: "Today's Roadtrip trip is to historic Lafayette, northwest of Indianapolis in Tippecanoe County."
Says Eric: "First off, we go to Lafayette's Columbian Park Zoo. This is a rather small city zoo, but it's quite beautiful and well-cared-for. It dates back to the 1870s, but it's been updated a lot since then; you can still see a lot of old buildings there. From there, check out the Tippecanoe County Courthouse, which was built in 1881. If you're a sculpture fan, there's a Lorado Taft fountain on the corner, which is one of his earliest commissioned works."
For lunch, just down the street from the courthouse is McCord Candies, which is not just a wonderful candy shop but has a full lunch counter and a soda fountain. Bonus: you can watch a video of candy canes being made by hand at McCord's during the 2007 Christmas season.
We'll cap the Roadtrip off with a visit to the John H. Myers Bridge. This is an old bridge that, as in so many communities, has been converted into a pedestrian bridge. At the head of the bridge is the Big Four Depot, built in 1902.
"Out on the bridge, depending on the time of day, it's not hard to see blue herons," Eric says, "and there are a number of eagles who live nearby. Some people have reported seeing two or three at a time."
Your Hoosier History Live! team,
Nelson Price, host and creative director
Molly Head, producer, (317) 927-9101
Richard Sullivan, webmaster and tech director
Pam Fraizer, graphic designer
Garry Chilluffo, media+development director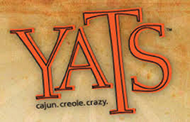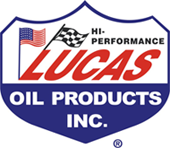 Please tell our sponsors that you appreciate their support: Indiana Historical Society | Lewis Kappes Attorneys at Law | Lucas Oil | ShowCase Realty | Story Inn | Yats Cajun Creole Restaurant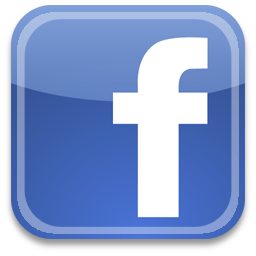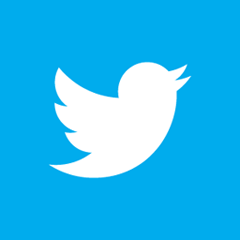 Acknowledgments to Monomedia, Visit Indy, WICR-FM, Fraizer Designs, Heritage Photo & Research Services, Derrick Lowhorn and many other individuals and organizations. We are an independently produced program and are self-supporting through organizational sponsorships and individual contributions. We do not receive any government funding. Visit our website to learn how you can support us financially. Also, see our Twitter feed and our Facebook page for regular updates.
Note from the team
Are you grateful for Hoosier History Live?
It's the season to show your gratitude, and especially for a small group of hard-working individuals who put together this show and e-newsletter and website. Thanks to the individual contributors, listed below, who recently helped us by visiting the yellow "Donate" button on our website, or by making out a paper check to "Hoosier History Live" and mailing it to:
Hoosier History Live
P.O. Box 44393
Indianapolis IN 46244-0393
New individual contributors are Betsy Wilde of Moody, Maine, David Willkie, Sally Cook, Jim and Nancy Johnson, David Meek of Phoenix, Ariz., Marion Wolen and Pat Garrett Rooney.
Some out-of-state fans listen to the live show online via our website. And we are (slowly) working on expanding the Internet distribution of the show.
Nov. 28 show
Dan Wakefield on the home front during WWII
In the Broad Ripple neighborhood of Indianapolis, a boy who would grow up to be one of the state's best-known literary figures served as a junior air raid warden during World War II.
Dan Wakefield recalls "looking for enemy planes from the porch of my house" during his junior air raid warden stint.
He will share details about that stint - as well as other insights about the home front in Indiana during the war, including anti-Japanese propaganda told to school children, backyard victory gardens and hunts for scrap metal to assist the war effort - when he makes a return visit as Nelson's studio guest.
Many of these aspects of home-front life are featured in the new re-release of Under the Apple Tree (Hawthorne Publishing), Dan's coming-of-age novel that originally was published in 1982. The central character is a boy who is not quite 11 years old when the plot begins in 1941.
Dan, whose other bestsellers include Going All the Way (1970), was named the "Lifetime Achievement Honoree" earlier this year as part of the NUVO Cultural Vision Awards. In 2012, he also received a lifetime achievement honor as part of the Indiana Authors Awards. And a proposal to name a Broad Ripple park in his honor is being considered by Indy city officials.
As a Boy Scout during World War II, Dan attended a summer camp where Gov. Henry Schricker described how Nazis tortured American soldiers (including former Boy Scouts) who refused to reveal secrets. The horrific details lingered for weeks with the campers, as they do in a scene involving a fictional politician in Under the Apple Tree, which is set in Illinois.
According to Dan, he only learned much later about the existence of internment camps for U.S citizens of Japanese heritage during the war.
In addition to discussing aspects of home-front life on our show, Dan will explain why he did not set Under the Apple Tree in Indianapolis, unlike Going All the Way. The latter was made into a movie starring Ben Affleck that was filmed in Indianapolis in 1996.
Dan Wakefield, who graduated from Shortridge High School in 1950, returned to live in his hometown in 2011 after spending decades in Miami, New York City and Boston.
Since his return, he has been our guest for shows about Indy landmarks from the 1950s - the decade in which Going All the Way is set - as well as about Kurt Vonnegut. Dan, a close friend of the literary great, edited and wrote the introduction for Kurt Vonnegut's Letters (Delacorte Press/Random House, 2012).
© 2015 Hoosier History Live! All rights reserved.