Nov. 28 show
Dan Wakefield on the home front during WWII
In the Broad Ripple neighborhood of Indianapolis, a boy who would grow up to be one of the state's best-known literary figures served as a junior air raid warden during World War II.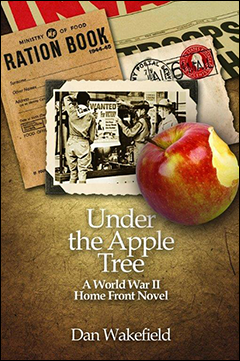 Dan Wakefield recalls "looking for enemy planes from the porch of my house" during his junior air raid warden stint.
He will share details about that stint - as well as other insights about the home front in Indiana during the war, including anti-Japanese propaganda told to school children, backyard victory gardens and hunts for scrap metal to assist the war effort - when he makes a return visit as Nelson's studio guest.
Many of these aspects of home-front life are featured in the new re-release of Under the Apple Tree (Hawthorne Publishing), Dan's coming-of-age novel that originally was published in 1982. The central character is a boy who is not quite 11 years old when the plot begins in 1941.
Dan, whose other bestsellers include Going All the Way (1970), was named the "Lifetime Achievement Honoree" earlier this year as part of the NUVO Cultural Vision Awards. In 2012, he also received a lifetime achievement honor as part of the Indiana Authors Awards. And a proposal to name a Broad Ripple park in his honor is being considered by Indy city officials.
As a Boy Scout during World War II, Dan attended a summer camp where Gov. Henry Schricker described how Nazis tortured American soldiers (including former Boy Scouts) who refused to reveal secrets. The horrific details lingered for weeks with the campers, as they do in a scene involving a fictional politician in Under the Apple Tree, which is set in Illinois.
According to Dan, he learned only much later about the existence of internment camps for U.S citizens of Japanese heritage during the war.
In addition to discussing aspects of home-front life on our show, Dan will explain why he did not set Under the Apple Tree in Indianapolis, unlike Going All the Way. The latter was made into a movie starring Ben Affleck that was filmed in Indianapolis in 1996.
Dan Wakefield, who graduated from Shortridge High School in 1950, returned to live in his hometown in 2011 after spending decades in Miami, New York City and Boston.
Since his return, he has been our guest for shows about Indy landmarks from the 1950s - the decade in which Going All the Way is set - as well as about Kurt Vonnegut. Dan, a close friend of the literary great, edited and wrote the introduction for Kurt Vonnegut Letters (Delacorte Press/Random House, 2012).
In Under the Apple Tree, a scene in the first chapter involves Artie, the main character, sipping a "rainbow Coke" (made from every kind of syrup at a soda fountain) on a Sunday - Dec. 7, 1941 - when he hears a radio broadcast about the bombing of Pearl Harbor.

Before too long, Artie, like Dan Wakefield, is serving as a junior air raid warden. He also starts collecting scrap metal; according to Dan, children were told that "7,700 pans made a pursuit plane."

During our show, Dan will share details about how children pasted "defense stamps" over cartoon depictions of Japanese; "Slap the Jap Right Off the Map" was a slogan frequently emblazoned on the stamps.

Meanwhile, families who lost loved ones in war service placed blue and gold stars in their windows.

Other aspects of life on the home front featured in Under the Apple Tree include gas rationing stickers; the Green Hornet hero and Ovaltine, a popular hot beverage. Artie's older brother Roy, a high school student, quickly enlists in the Marines, as did a neighbor of the Wakefield family.

Dan grew up in the 6100 block of North Winthrop Avenue. The city park that may be named in his honor is nearby at Broadway and 61st streets.

In addition to writing Going All the Way and Under the Apple Tree, Dan is the author of three other novels and 15 non-fiction books, including memoirs. He also has had a long career as a journalist.
History Mystery
At Shortridge High School in Indianapolis, classmates of our guest Dan Wakefield included another future famous Hoosier. Both were members of the Class of 1950. Both wrote for The Echo, the widely acclaimed daily newspaper at Shortridge.
Instead of becoming a writer, though, the classmate eventually enjoyed a long career in Indiana politics.
Question: Who is he?
The call in number is (317) 788-3314. Please do not call into the show until Nelson has posed the question on the air, and you must be willing to give your first name in order to be placed on the air.
The prize pack includes a two passes to the Eiteljorg Museum, two tickets to the Mind Tripping Show, a comedy club in downtown Indy, and two tickets to the NCAA Hall of Champions, all courtesy of Visit Indy.
Your Hoosier History Live! team,
Nelson Price, host and creative director
Molly Head, producer, (317) 927-9101
Richard Sullivan, webmaster and tech director
Pam Fraizer, graphic designer
Garry Chilluffo, media+development director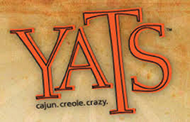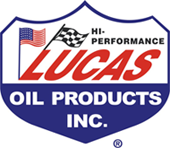 Please tell our sponsors that you appreciate their support: Indiana Historical Society | Lewis Kappes Attorneys at Law | Lucas Oil | ShowCase Realty | Story Inn | Yats Cajun Creole Restaurant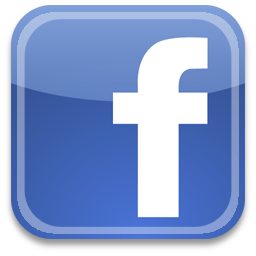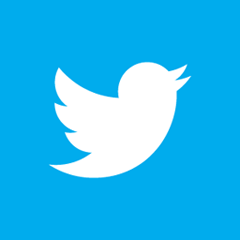 Acknowledgments to Monomedia, Visit Indy, WICR-FM, Fraizer Designs, Heritage Photo & Research Services, Derrick Lowhorn and many other individuals and organizations. We are an independently produced program and are self-supporting through organizational sponsorships and individual contributions. We do not receive any government funding. Visit our website to learn how you can support us financially. Also, see our Twitter feed and our Facebook page for regular updates.
Note from the team
Are you grateful for Hoosier History Live?
It's the season to show your gratitude, and especially for a small group of hard-working individuals who put together this show and e-newsletter and website. Thanks to the individual contributors, listed below, who recently helped us by visiting the yellow "Donate" button on our website, or by making out a paper check to "Hoosier History Live" and mailing it to:
Hoosier History Live
P.O. Box 44393
Indianapolis IN 46244-0393
New individual contributors are Betsy Wilde of Moody, Maine, David Willkie, Sally Cook, Jim and Nancy Johnson, David Meek of Phoenix, Ariz., Marion Wolen and Pat Garrett Rooney.
Some out-of-state fans listen to the live show online via our website. And we are (slowly) working on expanding the Internet distribution of the show.
Dec. 5 show - encore presentation
Scottish heritage in Indiana
To kick off the merry month of December in high style - or should that be Highlands and Lowlands style? - we will present one of our ethnic heritage shows.
Scottish heritage in Indiana is the focus of this encore broadcast of one of the most popular programs in our Hoosier History Live archives. (Its original air date was Jan. 3, 2015). Scots became the fourth most numerous European heritage group in Indiana, according to Peopling Indiana: The Ethnic Experience (Indiana Historical Society Press, 1996). They were exceeded only by residents of German, Irish and English descent.
"A trait of Scots who are immigrants is the tendency to assimilate rather than cluster," says Dr. Lee Cloe, a Noblesville native and charter member of the Scottish Society of Indianapolis. "While in most large cities, one can find 'Chinatown,' 'Greektown' or other groupings, you will not see a 'Scottstown.' Normally after two generations, they did not refer to themselves as Scots, but Americans."
Dr. Cloe, a retired U.S. Air Force pilot, training officer and commander (he retired with the rank of major), joins Nelson in studio for this show.
So does Carson Smith, a past president of the Scottish Society of Indianapolis. Carson frequently was quoted by Indiana media during the referendum in his ancestral homeland in 2014 to break from the United Kingdom after more than 300 years. The move to secede was unsuccessful. Scotland accounts for one-third of the U.K.'s land, 8 percent of the population and 10 percent of the tax revenue, according to news reports at the time.
Ever wonder what the term Scotch-Irish means?
Our distinguished guests provide explanations, along with sharing insights about how and why a mix of people with Scottish heritage were among the first people to survey the early Virginia Colony and European heritage settlers to penetrate the Appalachian Mountain range in the 1780s.
Today, Scottish societies flourish in Hoosier cities such as Bloomington and Fort Wayne.
According to several sources, many Scots were recruited to help build railroads in the area around Columbus, which hosts a popular Scottish Festival every September. Even so, our guest Dr. Cloe notes that Scots did not tend to arrive in "waves" to Indiana, unlike some other ethnic heritage groups.
In our rotating series during our nearly eight years on the air, Hoosier History Live has explored a vast range of ethnic heritage groups in Indiana. Our series has included shows about the Irish, Russians, Cubans, Scandinavians and, most recently, Persian/Iranian immigration.
Learn more:
© 2015 Hoosier History Live! All rights reserved.