Dec. 12 show
Jingle Bell Rock and Indiana's Bobby Helms
Put down the eggnog and raise your hand if, during the yuletide season, you are among the few who have never heard the classic pop tune Jingle Bell Rock.
Ever since 1957, when the song originally was recorded by Indiana native Bobby Helms for Decca Records, Jingle Bell Rock has been a seasonal favorite. It is played on radio stations and at shopping centers, holiday bazaars, festivals and wherever merry-makers gather 'round to celebrate the holidays.
Hoosier History Live will explore the colorful heritage of the song, as well as the life of Bobby Helms (1933-1997), the multitalented musician who was born in Bloomington, lived for many years in Martinsville and made Jingle Bell Rock famous. His big year was 1957, when Decca also released two other hit songs recorded by Bobby Helms: My Special Angel and Fraulein.
Nelson will be joined in studio by John Kleiman, a Greenfield native who became Helms' personal manager (and close friend) for the last 10 years or so of the musician's life.
John, who lives on the eastside of Indy, also is a screenwriter - his credits include the movie Pushed Too Far (1988) starring Claude Akins - as well as an author, poet and music-industry veteran who has worked closely with many Nashville-based country entertainers and members of the Grand Ole Opry.
Referring to Jingle Bell Rock, John says: "Bobby originally did not want to do it because he didn't believe it was right to mix rock and roll with Christmas. So the song does not mention Christmas anywhere."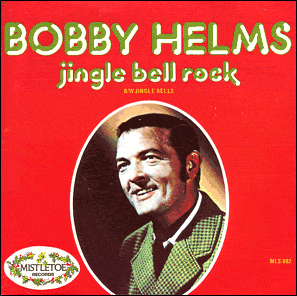 Although accounts differ about credits for the lyrics and music, John Kleiman says Helms wrote most of the words and that the tune was a joint effort between the Hoosier and Hank "Sugarfoot" Garland, who plays the guitar lead-in on the original version of Jingle Bell Rock.
In the nearly 60 years since the tune was released, Jingle Bell Rock has been covered by vocalists ranging from Brenda Lee, Johnny Mathis and Neil Diamond to the Jonas Brothers and Amy Grant. It has been featured on the soundtrack of movies such as Home Alone 2 (1992).
Bobby Helms was 63 years old when he died of emphysema and asthma in 1997. He had been performing most of his life, having grown up in a musical family. In the early 1950s, he began performing with his brother, Freddy, as The Helms Brothers; a regional success, the duo appeared on Hayloft Frolic, a TV show in Bloomington.
As a solo entertainer, Bobby Helms kicked off his long career with Fraulein, which climbed to No. 1 on the country music charts in April 1957. Next came My Special Angel, which also hit No. 1 on the country charts in October of that year, followed by the eternal Jingle Bell Rock, which was released two days before Christmas.
According to our guest John Kleiman, future legend Patsy Cline traveled and sang backup with Bobby Helms for three years. Country great George Jones was his lead guitarist for several years.
John Kleiman has managed a country music venue in addition to his career as a personal manager, writer, poet and songwriter. His books include Cast a Giant Shadow, a biography of another famous person associated with Martinsville: the late Sandy Allen, who was the world's tallest woman. John's song Soldiers Prayer was recorded by Bobby Helms.
Other tidbits:
The original Jingle Bell Rock was recorded by Helms in just two takes, according to John Kleiman.
Beginning in the 1970s, Helms often wore an eye patch. In interviews, he explained this was due to an eye sensitivity that began with an ulcerated cornea during his adolescence.
Other books by John Kleiman include Santa's Christmas Secret and Red the Talking Sled.
Learn more:
History Mystery
Not only has Bobby Helms been inducted into the Rockabilly Hall of Fame, an exhibit earlier this year at the Country Music Hall of Fame in Nashville, Tenn., celebrated another singer with deep Indiana roots.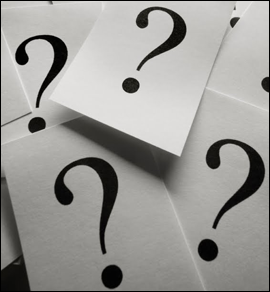 Although this singer was born in Kentucky, she moved to Wabash, Ind., when she was just 3 or 4 years old and considers it her hometown. She graduated from Wabash High School and enjoyed her biggest hit in the mid-1970s with a soulful tune that topped both the pop and music charts. She also won a Grammy Award for the song.
The singer continues to perform across the country; in recent years, she has released albums of children's music and songs written by famous Hoosier composer Hoagy Carmichael.
Question: Who is she?
Hint: Her older sister, who is associated with Kentucky, also is a famous singer.
The call-in number is (317) 788-3314. Please do not call in to the show until you hear Nelson pose the question on the air, and please do not try to win the prize if you have won any other prize on WICR during the last two months.
The prize pack includes a gift certificate to Cadillac Ranch Bar and Grill, two tickets to the Indiana Experience at the Indiana History Center and two tickets to the Benjamin Harrison Presidential Site, all courtesy of Visit Indy.
Roadtrip - Pigeon River
Guest Roadtripper and volunteer naturalist Terri Gorney of Fort Wayne suggests a visit to Pigeon River Fish and Wildlife Area near Mongo in far northeastern Indiana. It is one of the many natural gems operated by the DNR, and it's a great place for canoeing, kayaking, fishing, hiking and, of course, for Terri, birding! Canoes and kayaks also can be rented at the Trading Post in Mongo.
Terri tells us that osprey were successfully re-introduced 10 years ago at Pigeon River, and platforms have been built for nesting. The National Audubon Christmas Bird Count takes place this year on Dec. 20. Pigeon River also is a major resting place for Indiana's famous sandhill cranes in spring and fall migration. More than 1,300 cranes - a high number - were counted on Nov. 9 by Mark Weldon, curator of the Fort Wayne Children's Zoo.
And Terri quotes retired naturalist Fred Wooley, who says of Pigeon River: "Wildlife watching abounds. Its shores spread into fens and wetlands featuring a variety of floral displays, some rare."
Your Hoosier History Live! team,
Nelson Price, host and creative director
Molly Head, producer, (317) 927-9101
Richard Sullivan, webmaster and tech director
Pam Fraizer, graphic designer
Garry Chilluffo, media+development director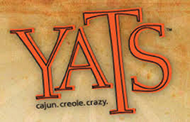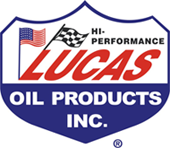 Please tell our sponsors that you appreciate their support: Indiana Historical Society | Lewis Kappes Attorneys at Law | Lucas Oil | ShowCase Realty | Story Inn | Yats Cajun Creole Restaurant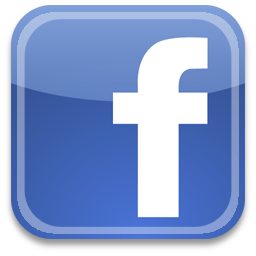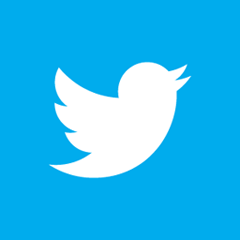 Acknowledgments to Monomedia, Visit Indy, WICR-FM, Fraizer Designs, Heritage Photo & Research Services, Derrick Lowhorn and many other individuals and organizations. We are an independently produced program and are self-supporting through organizational sponsorships and individual contributions. We do not receive any government funding. Visit our website to learn how you can support us financially. Also, see our Twitter feed and our Facebook page for regular updates.
Note from the team
Support and interest from afar
87 year old Carol Bacon of Connecticut found us online and sent us a small contribution. Her father's ancestors were pioneers in the Jennings County area, and she told us she appreciates stories about the Hoosier state.
She also said she started using a computer at age 80, and she even added herself to our e-newsletter list via our website. Those of us who work so hard on this media project appreciate Ms. Bacon's support.
Consider visiting the yellow "Donate" button on our website, or making out a paper check to "Hoosier History Live" and mailing it to:
Hoosier History Live
P.O. Box 44393
Indianapolis IN 46244-0393
Dec. 19 show
Shopping center history in Indy
Retail frenzy is at its peak, ideal for an exploration of the dawn of shopping centers in the Hoosier capital.
Hoosier History Live will time-travel to the 1950s, which included the openings of what originally were known as Eastgate Center and Glendale Center. According to our guest Jeff Kamm, Eastgate became "the first large-scale suburban shopping center in Indianapolis" when it opened in 1957 at East Washington Street and Shadeland Avenue on the far eastside.
With our guide Jeff, who has researched and written about the early shopping-center scene for Historic Indianapolis, we will explore Southern Plaza, Eagledale, The Meadows and other shopping centers, including some that are bygone and others that have evolved substantially since their debut.
When Glendale opened in 1958 at East 62nd Street and Keystone Avenue with the first "suburban" store of beloved L.S. Ayres, it was an open-air mall. In 1969, a roof was added, a blessing for shivering shoppers during the cold months in Indy. In 2008, Glendale returned to its origins as an open-air center. Today it is known as Glendale Town Center.
Glendale also had Ayres' rival retailer, a Block's department store, "in its original lineup," as Jeff puts it.
Eastgate, which featured a Sears and J.C. Penney when it opened, flourished for nearly 20 years. As Jeff notes in his Historic Indianapolis article, Eastgate early on also was the site of a Sam's Subway, a popular eatery with several Indy locations.
But by 2004, when Eastgate closed, it had been in a long, steady decline that included an era as a consumer mall.
On the Southside, Southern Plaza Shopping Center opened in 1961, with Block's among the anchors.
These shopping centers often paved the way for much larger malls that were developed nearby. In some cases, the newer malls pulled customers away from the shopping centers and were a factor in their demise. (Case in point: Washington Square, which opened in 1974, and Eastgate.)
So during the show, Nelson and Jeff will share details about the early history of Castleton Square, Lafayette Square and other malls - some of which now are struggling themselves.
Our guest Jeff Kamm, a history lover with a background in the hospitality industry, is the operations manager for the International Center. He was a studio guest in May for a show about the history of another of his passions: bygone roadside motels.
Learn more:
© 2015 Hoosier History Live! All rights reserved.