Dec. 19 show
Shopping center history in Indy
Retail frenzy is at its peak, ideal for an exploration of the dawn of shopping centers in the Hoosier capital.
Hoosier History Live will time-travel to the 1950s, which included the openings of what originally were known as Eastgate Center and Glendale Center. According to our guest Jeff Kamm, Eastgate became "the first large-scale suburban shopping center in Indianapolis" when it opened in 1957 at East Washington Street and Shadeland Avenue on the far eastside.
With our guide Jeff, who has researched and written about the early shopping-center scene for Historic Indianapolis, we will explore Southern Plaza, Eagledale, The Meadows and other shopping centers, including some that are bygone and others that have evolved substantially since their debut.
When Glendale opened in 1958 at East 62nd Street and Keystone Avenue with the first "suburban" store of beloved L.S. Ayres, it was an open-air mall. In 1969, a roof was added, a blessing for shivering shoppers during the cold months in Indy. In 2008, Glendale returned to its origins as an open-air center. Today it is known as Glendale Town Center.
Glendale also had Ayres' rival retailer, a Block's department store, "in its original lineup," as Jeff puts it.
Eastgate, which featured a Sears and J.C. Penney when it opened, flourished for nearly 20 years. As Jeff notes in his Historic Indianapolis article, Eastgate early on also was the site of a Sam's Subway, a popular eatery with several Indy locations.
According to Eastside of Indianapolis: A Brief History (The History Press, 2009) by Julie Young, Eastgate during its heyday on 40 acres featured more than 40 stores. They included Wasson's, Sears & Roebuck, J.C. Penney, Murphy's and Harry Levinson's,, a men's clothing retailer. But by 2004, when Eastgate closed, it had been in a long, steady decline that included an era as a consumer mall.
On the Southside, Southern Plaza Shopping Center opened in 1961, with Block's and Penney as the anchors.
Eagledale on the Westside and The Meadows on the near-Northside both date to the 1950s.
"These were more neighborhood-oriented and featured discounters such as Zayre's at Eagledale and Danner's at The Meadows," our guest Jeff Kamm notes. "Both featured large supermarkets."
Wasson's also opened stores at Eagledale and The Meadows. A locally owned competitor to Ayres and Block's - although considered less upscale - Wasson's had a flagship store downtown and a heritage that dated to the 1880s, according to a recent "Retro Indy" story in The Indianapolis Star.
In the late 1960s, Wasson's was purchased by a Chicago-based retailer, which shut down all of the stores by mid-1980.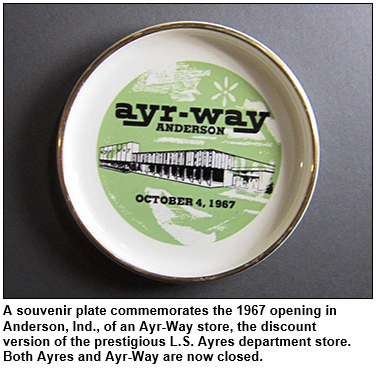 During our show, Jeff and Nelson also plan to explore the locally based Ayr-Way chain. A discounted version of L.S. Ayres, Ayr-Way was "an early superstore ... with an attached grocery," according to Jeff. Ayr-Way was purchased by Target circa 1980.
(Hoosier History Live explored the history of Ayres in a January 2013 show with guest Ken Turchi, the author of L.S. Ayres & Company: The Store at the Crossroads of America. Listen to audio of that show.)
Eastgate, Glendale and other early shopping centers often paved the way for much larger malls that were developed nearby. In some cases, the newer malls pulled customers away from the shopping centers and were a factor in their demise. (Case in point: Washington Square, which opened in 1974, and Eastgate.)
So during the show, Nelson and Jeff will share details about the early history of Castleton Square, Lafayette Square and other malls - some of which now are struggling themselves.
Southern Plaza continues to this day, but its original anchors, Block's and Penney, eventually relocated to Greenwood Park Mall.
Block's had been founded by Hungarian immigrant William H. Block, who had studied to be a rabbi in his homeland before moving to Indianapolis in 1896, as Nelson describes in his Indianapolis Then and Now book. Block's sons oversaw expansion of the department store in various shopping centers not only in Indy but also, like Ayres, elsewhere across the state.
After a series of ownership changes, though, all of the Block's stores in Indiana became part of the Cincinnati-based Lazarus chain in 1988. Eventually, the Block's-turned-Lazarus stores were closed.
Our guest Jeff Kamm, a history lover with a background in the hospitality industry, is the operations manager for the International Center. He was a studio guest in May for a show about the history of another of his passions: bygone roadside motels.
Learn more:
History Mystery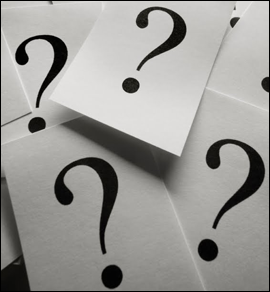 When Glendale Shopping Center opened on the northside of Indy in 1958, its tenants included - in addition to L.S. Ayres and Block's - a locally owned retailer that was known for its upscale men's, women's and children's clothing.
Like Ayres and Block's, the retailer's flagship store was located in downtown Indy. In addition to the Glendale store of the clothing retailer, branches were opened in Broad Ripple and, eventually, even Fort Wayne. With its original store, dating to the 1800s, the retailer was credited with pioneering fixed prices for customers in Indianapolis.
All of the stores had been closed by the early 1990s, and the final downtown location was demolished to make way for Circle Centre mall.
Question: What was the longtime retailer known for high-end clothing?
The call-in number is (317) 788-3314. Please do not call in to the show until you hear Nelson pose the question on the air, and please do not try to win the prize if you have won any other prize on WICR during the last two months.
The prize pack includes a gift certificate to Rick's Cafe Boatyard Restaurant, two tickets to the NCAA Hall of Champions and two passes to Sky Zone Trampoline Park in Fishers, all courtesy of Visit Indy.
Roadtrip - Brookston, just north of Lafayette
Guest Roadtripper and public historian Glory-June Greiff suggests a Roadtrip to the small town of Brookston in White County. She tells us: "I love having breakfast or lunch at the Klein Brot Haus, a bakery and restaurant at 106 E. 3rd St. in downtown Brookston. The railroad town was founded in 1853 and was named for a railroad official, James Brooks, and it's on State Road 43."
And if you're a connoisseur of Carnegie libraries, Brookston has one of those, too, built in 1915.
A little southeast of Brookston is the even smaller town of Battle Ground, site of the famous Battle of Tippecanoe, whose hallowed ground is today a National Historic Landmark. It's a quiet place to walk about and contemplate what happened there so long ago. There you'll find a museum, and a huge granite memorial erected in 1908.
Just a bit farther to the east you'll find Prophetstown State Park, which celebrates the geography of the prairie.
"Its beauty is more subtle than some of our other state parks," Glory tells us, "although in late summer the prairie is ablaze in colorful flowers."
Your Hoosier History Live! team,
Nelson Price, host and creative director
Molly Head, producer, (317) 927-9101
Richard Sullivan, webmaster and tech director
Pam Fraizer, graphic designer
Garry Chilluffo, media+development director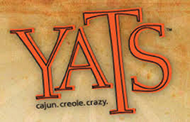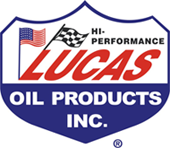 Please tell our sponsors that you appreciate their support: Greek Islands Restaurant | Indiana Historical Society | Lewis Kappes Attorneys at Law | Lucas Oil | Story Inn | Yats Cajun Creole Restaurant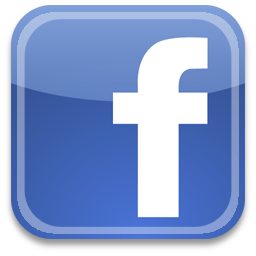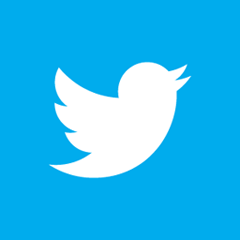 Acknowledgments to Monomedia, Visit Indy, WICR-FM, Fraizer Designs, Heritage Photo & Research Services, Derrick Lowhorn and many other individuals and organizations. We are an independently produced program and are self-supporting through organizational sponsorships and individual contributions. We do not receive any government funding. Visit our website to learn how you can support us financially. Also, see our Twitter feed and our Facebook page for regular updates.
Note from the team
Expressions of appreciation
In other news: 87-year-old Carol Bacon of Connecticut found us online and sent us a small contribution. Her father's ancestors were pioneers in the Jennings County area, and she told us she appreciates stories about the Hoosier state.
She also said she started using a computer at age 80, and she even added herself to our e-newsletter list via our website. Those of us who work so hard on this media project appreciate Ms. Bacon's support.
Consider visiting the yellow "Donate" button on our website, or making out a paper check to "Hoosier History Live" and mailing it to:
Hoosier History Live
P.O. Box 44393
Indianapolis IN 46244-0393
Dec. 26 show - encore presentation
Families and children: evolution of outreach
In Indiana today, you won't find places called the "Home for Friendless Women" or agencies known as "benevolent societies."
Those were some of the ways, though, that outreach was handled with families, children and other Hoosiers in need more than a century ago. During the Civil War, some early social service organizations focused on helping widows and children of soldiers, whose deaths often left their families destitute.
To explore the evolution of outreach to Hoosiers in need during this encore broadcast (original air date: Dec. 20, 2014), Nelson is joined in studio by guests from organizations whose heritages stretches back more than 100 years. Their names have changed - sometimes several times - as their approach to outreach has evolved.
Families First, a nonprofit that is generally considered to be the oldest social service agency in the state, traces its founding to Thanksgiving Day in 1835. That's when a group of early Indianapolis movers and shakers, including attorney/banker Calvin Fletcher and civic leader James Blake, met to share ideas about helping families who were poverty-stricken because of a lack of jobs at the city's earliest factories and mills.
The civic leaders established the Indianapolis Benevolent Society, which, following various name changes in the 180 years since then, is now known as Families First.
Our guests include Edie Olson, the current president and CEO of Families First, an agency that now offers services ranging from counseling to domestic-violence treatment and parent-education classes. During the show, she shares insights about the evolution of social outreach in central Indiana.
So does Tina Cloer, president and CEO of the Children's Bureau. It began in 1851 as the Widow and Orphans Friends' Society, spinning off from the Benevolent Society.
In 1880, according to a history of the Children's Bureau, "Across the state 700 children (were) living in county 'poor asylums,' a situation that many recognize as totally unacceptable."
To help, the organization founded the first orphanage in Indianapolis, which opened at Capitol Avenue and 14th Street.
Today, the Children's Bureau of Indianapolis (the agency's name since 1961) offers a range of services, including an adoption recruitment program for families involved in the state's foster-care system. The Children's Bureau offices are in the Gene Glick Family Support Center, 1575 Dr. Martin Luther King Jr. St.
Learn more:
© 2015 Hoosier History Live! All rights reserved.