Jan. 2, 2016 show
200 years, 200 influential Hoosiers
You probably are aware of Holiday World, the popular tourist attraction in Spencer County that evolved from a theme park in the 1940s called Santa Claus Land.
Did you know, though, the Breathalyzer was invented by a Hoosier?
Or that a teacher from Clinton County became known as the "Mother of the Dick and Jane books" used to teach Baby Boomers to read?
The influential people involved with these innovations are among the 200 deceased Hoosiers profiled in a new book published in connection with the state's 200th birthday during this new year.
Indiana's 200: The People Who Shaped the Hoosier State (Indiana Historical Society Press) includes household names like Kurt Vonnegut, Madam Walker, James Whitcomb Riley and John Dillinger.
But when the book's co-editors - Linda Gugin and James St. Clair, emeritus professors at Indiana University Southeast - join Nelson in studio to kick off Hoosier History Live's eighth year on the air, our focus primarily will be on significant men and women who aren't typically discussed. Among those whose lives and impact will be explored:
The Koch family, founders and developers of Holiday World and Splashin' Safari, which, according to Indiana's 200, are patronized by more than 1.2 million visitors annually. Since patriarch Louis Koch (1882-1979) founded Santa Claus Land in 1946, three generations of the family have overseen its evolution. Louis' grandson married Pat Koch, the daughter of the park's long-time Santa Claus; she has served as "the public face of the park," as our guest Linda Gugin puts it in the profile of family members. They also have been influential in the development of the Lincoln Boyhood National Memorial, located near Holiday World.
Fort Wayne native Robert Borkenstein (1912-2002), a scientist whose inventions include the Breathalyzer. Hired by the Indiana State Police to establish a lab in Indianapolis, Borkenstein developed the Breathalyzer in the basement workshop of his home in 1954.
Mother Theodore Guerin, a pioneer nun who traveled from France to the Indiana wilderness in the 1840s. She established schools and helped the poor. In 2006, about 150 years after her death, she was named Indiana's first Catholic saint.
African-American composer and musician Noble Sissle, an Indy native who became famous in the 1920s for his collaboration with Eubie Blake. Their hit musical Shuffle Along, which premiered in 1921, will be revived on Broadway in February. Sissle's music was performed by stars such as Lena Horne and Sophie Tucker.
Little Turtle, the great Miami Indian leader who grew up in northeastern Indiana. Although he fearlessly lead Native American forces in war, Little Turtle also worked to achieve peace with white settlers before his death in 1812.
Clinton County teacher Zerna Sharp (1889-1981), who created the Dick and Jane series of texts used to teach reading for nearly 40 years. Although she was not the author of the series, she was the educator who originated and designed both the format and the content of the stories.
To put together Indiana's 200, our guests Linda Gugin and Jim St. Clair oversaw a massive project years in the making. The profiles of the 200 notables were written by dozens of authors, including Nelson, our host.
Linda and Jim have been co-editors of other anthology book projects for the IHS Press, including Governors of Indiana; in April 2013, they were guests on our radio show to share insights about an assortment of the Hoosier state's chief executives.
This time around, we will focus on notables from an array of walks of life. In addition to the Koch family, Little Turtle and the others previously mentioned, we plan to explore:
Sherman Minton of New Albany, who became the first U.S. Supreme Court justice when President Harry Truman appointed him in 1949 to the nation's highest court.
Vivian Carter of Gary (1921-1989), the founder of Vee-Jay Records, which Indiana's 200 calls "the first successful black-owned record label in America." She even entered into a licensing agreement with the Beatles, selling about 2.6 million of the Fab Four's records in early 1964 before losing them to Capitol Records as a result of contract loopholes.
And Rachel Peden, who lived on a farm near Bloomington and wrote a popular, nationally syndicated column, The Hoosier Farm Wife Says, from the 1940s through the '70s. Peden described the challenges of family farms as they began to, in her words, "erode away into large farms, like unprotected topsoil into the rivers."
Learn more:
History Mystery
Hoosiers featured in the new book Indiana's 200 include an African-American athlete credited with breaking the color barrier in Big Ten college basketball.
A star on Shelbyville High School's team that won the state tournament in 1947, he was named "Mr. Indiana Basketball" that year. Initially, though, no coach from a white college team even attempted to recruit him. Herman B Wells, then president of Indiana University, eventually pushed for the Shelbyville player to be recruited.
After becoming a fan favorite at IU, where he was named the Most Valuable Player, he played briefly for the Harlem Globetrotters. Then he became the coach at Attucks High School in Indianapolis, which won the state tournament in 1959. He died in 1974.
Question: Who was the history-making basketball player from Shelbyville?
The call-in number is (317) 788-3314. Please do not call in to the show until you hear Nelson pose the question on the air, and please do not try to win the prize if you have won any other prize on WICR during the last two months.
The prize pack includes a gift certificate to Rick's Cafe Boatyard Restaurant and two tickets to the Indiana Experience at the Indiana History Center, all courtesy of Visit Indy.
Roadtrip - Red Skelton Museum in Vincennes
Guest Roadtripper Ken Marshall suggests a Roadtrip to Vincennes in western Indiana not only for its early territorial heritage, but for its fabulous Red Skelton Museum. Comedian Red Skelton, who starred in both radio and television, is yet another celebrated Hoosier and was a native of Vincennes.
The 3,500-square-foot interactive museum looks at the comedy much as Red would see it. It opened in 2013 and focuses on Red's life and the many characters, such as Freddie the Freeloader and Clem Kadiddlehopper, he brought to life through his radio and television shows.
The Red Skelton Museum Gift Shop includes "Red" DVDs, signed and numbered acrylic reproductions of Red Skelton's paintings and more.
The Museum is attached to the Red Skelton Performing Arts Center, featuring a European opera-style theater that seats more than 800. "The Red" is located on the campus of Vincennes University, just one block from Red Skelton's birthplace.
Your Hoosier History Live! team,
Nelson Price, host and creative director
Molly Head, producer, (317) 927-9101
Richard Sullivan, webmaster and tech director
Pam Fraizer, graphic designer
Garry Chilluffo, media+development director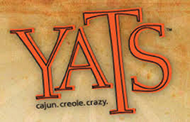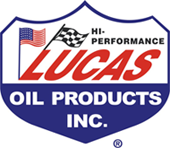 Please tell our sponsors that you appreciate their support: Greek Islands Restaurant | Indiana Historical Society | Lewis Kappes Attorneys at Law | Lucas Oil | Story Inn | Yats Cajun Creole Restaurant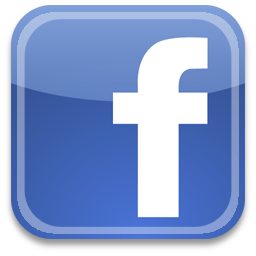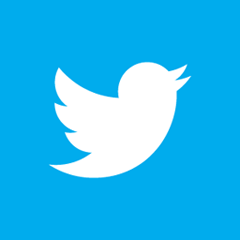 Acknowledgments to Monomedia, Visit Indy, WICR-FM, Fraizer Designs, Heritage Photo & Research Services, Derrick Lowhorn and many other individuals and organizations. We are an independently produced program and are self-supporting through organizational sponsorships and individual contributions. We do not receive any government funding. Visit our website to learn how you can support us financially. Also, see our Twitter feed and our Facebook page for regular updates.
Thanks!
New contributors
Thanks to new or renewal contributors Paul and Billie Fouts, Garry Chilluffo and Margaret Smith. We appreciate your support!
Consider visiting the yellow "Donate" button on our website, or making out a paper check to "Hoosier History Live" and mailing it to:
Hoosier History Live
P.O. Box 44393
Indianapolis IN 46244-0393
Jan. 9 show
Hidden history treasures
Tucked away in an attic or closet, you discover long-forgotten diaries, photos, letters or a manuscript for a book.
How do you know if they are historic treasures, or of little interest beyond your family?
To offer advice, tips and anecdotes about what's valuable historically and what's not (note the emphasis on "historic"; our focus won't be on monetary worth), three guests will join Nelson in studio. The guests have different areas of focus regarding hidden history treasures, ranging from vintage photos to Civil War letters of a Hoosier solider to the manuscript of a novel forgotten for 65 years. Our guests will be:
Photo historian Joan Hostetler, founder of the Indiana Album, who has been traveling across the state - from South Bend and Huntington to Lafayette and Rushville - overseeing scan-a-thons to preserve vintage photos, postcards, maps and illustrations found in attics, drawers and scrapbooks. Although people tend to fixate on the accomplishments of ancestors, photos depicting them may be historic gems not because of the people. Instead, the images are "finds" because of a bygone landmark, house or other structure where the ancestors posed. The photo may be the only visual documentation of the demolished structure.
Martha Sue Batt, a board member of the Society of Indiana Pioneers, who discovered the manuscript of an intensely descriptive novel of early Indiana written by her grandfather that had been passed from attic to attic. Described as Indiana's "lost book" equivalent of Harper Lee's forgotten manuscript Go Set a Watchman, the novel, titled Deep Forest, is being published to celebrate the state's Bicentennial by the Society of Indiana Pioneers, descendants of the original settlers, in partnership with Hawthorne Publishing. Martha Sue's grandfather, Emsley W. Johnson Sr., was a well-known Indianapolis civic leader and attorney who prosecuted politicians for accepting graft from the Ku Klux Klan. He died in 1950 after spending years researching Deep Forest, which spans decades from the Battle of Tippecanoe in 1811 to the Civil War.
And historian Tom Krasean, a retired staff member For the Indiana Historical Society whose distinguished career also included serving as Indiana's state archivist and as a field representative for the Indiana State Library. In early jobs, Tom visited homes to examine diaries, letters and documents.
During our show, Tom will describe his visit to a Delphi house whose owner wondered whether her ancestor's hand-written collection of recipes would be of general interest. Although that wasn't the case, Tom was intrigued when she mentioned that a trunk in her closet contained 660 letters.
They turned out to be extraordinarily significant: letters written by an Indiana solider fighting in the Civil War, as well as mail to him from his relatives on the Hoosier home front. The latter is particularly rare, Tom says.
"Letters received by soldiers often didn't survive because they were carried from camp to camp and even into battle," he explains. "I went back to her house for days and days with a portable camera - this was in the 1960s - and photographed these Civil War letters."
Tom, a native of South Bend, also once was contacted by a woman who had original letters from a famous American associated with his hometown. She owned six letters written by South Bend politician Schuyler Colfax, who served as vice president under Ulysses S. Grant. Before that, Colfax was speaker of the house during the presidency of Abraham Lincoln, who became a close friend. (Colfax, who was invited to accompany the Lincolns to Ford's Theater on the night of the president's assassination, is generally thought to have been the last public figure to shake his hand.)
Discoveries of historic gems like the Colfax letters are counterbalanced by letters, photos and manuscripts that have little significance other than just being old. Experts also note the popularity of TV shows like Antiques Roadshow sometimes elevate expectations about the worth of more than just furnishings, collectibles and other artifacts in attics and closets.
© 2015 Hoosier History Live! All rights reserved.