Jan. 9, 2016 show
Hidden history treasures
Tucked away in an attic or closet, you discover long-forgotten diaries, photos, letters or a manuscript for a book.
How do you know if they are historic treasures, or of little interest beyond your family?
To offer advice, tips and anecdotes about what's valuable historically and what's not (note the emphasis on "historic"; our focus won't be on monetary worth), three guests will join Nelson in studio. The guests have different areas of focus regarding hidden history treasures, ranging from vintage photos to Civil War letters of a Hoosier soldier to the manuscript of a novel forgotten for 65 years. Our guests will be:
Photo historian Joan Hostetler, founder of the Indiana Album, who has been traveling across the state - from South Bend and Huntington to Lafayette and Rushville - overseeing scan-a-thons to preserve vintage photos, postcards, maps and illustrations found in attics, drawers and scrapbooks. Although people tend to fixate on the accomplishments of ancestors, photos depicting them may be historic gems not because of the people. Instead, the images are "finds" because of a bygone landmark, house or other structure where the ancestors posed. The photo may be the only visual documentation of the demolished structure.
Martha Sue Batt, a board member of the Society of Indiana Pioneers, who discovered the manuscript of an intensely descriptive novel of early Indiana written by her grandfather that had been passed from attic to attic. Described as Indiana's "lost book" equivalent of Harper Lee's forgotten manuscript Go Set a Watchman, the novel, titled Deep Forest, is being published to celebrate the state's Bicentennial by the Society of Indiana Pioneers, descendants of the original settlers, in partnership with Hawthorne Publishing. Martha Sue's grandfather, Emsley W. Johnson Sr., was a well-known Indianapolis civic leader and attorney who prosecuted politicians for accepting graft from the Ku Klux Klan. He died in 1950 after spending years researching Deep Forest, which spans decades from the Battle of Tippecanoe in 1811 to the Civil War.
And historian Tom Krasean, a retired staff member for the Indiana Historical Society whose distinguished career also included serving as Indiana's state archivist and as a field representative for the Indiana State Library. In early jobs, Tom visited homes to examine diaries, letters and documents.
During our show, Tom will describe his visit to a Delphi house whose owner wondered whether her ancestor's hand-written collection of recipes would be of general interest. Although that wasn't the case, Tom was intrigued when she mentioned that a trunk in her closet contained 660 letters.
They turned out to be extraordinarily significant: letters written by an Indiana soldier fighting in the Civil War, as well as mail to him from his relatives on the Hoosier home front. The latter is particularly rare, Tom says.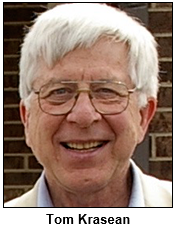 "Letters received by soldiers often didn't survive because they were carried from camp to camp and even into battle," he explains. "I went back to her house for days and days with a portable camera - this was in the 1960s - and photographed these Civil War letters."
Tom, a native of South Bend, also once was contacted by a woman who had original letters from a famous American associated with his hometown. She owned six letters written by South Bend politician Schuyler Colfax, who served as vice president under Ulysses S. Grant. Before that, Colfax was speaker of the house during the presidency of Abraham Lincoln, who became a close friend. (Colfax, who was invited to accompany the Lincolns to Ford's Theater on the night of the president's assassination, is generally thought to have been the last public figure to shake his hand.)
Discoveries of historic gems like the Colfax letters are counterbalanced by letters, photos and manuscripts that have little significance other than just being old.
Experts also note the popularity of TV shows like Antiques Roadshow sometimes elevate expectations about the worth of more than just furnishings, collectibles and other artifacts in attics and closets.
On the other hand, our guest Joan Hostetler of the Indiana Album notes that many ancestral photos have value beyond the immediate family because they depict neighborhood history, former fashions and hairstyles, architectural history or images of bygone restaurants (including drive-ins), schools and stores.
"As a society, we edit out embarrassing incidents," Joan adds. "For example, the KKK was huge in Indiana, yet it is difficult to find snapshots of Klan rallies, initiations and other events. After the downfall of the Indiana Klan ... members distanced themselves from the organization. They, or their descendants, often discarded photographs documenting their involvement with the Klan."
Joan also indicates another challenge with vintage images that may have been treasured by previous generations: "As our society has become more digital, younger people do not understand how traditional photography worked and are discarding items such as slides and glass negatives."
She notes that members of the Woodruff Place Civic League, which represents one of the most distinctive historic neighborhoods in Indy, have shared four boxes of glass negatives from 1895 to 1905. They depict everything from the nearby former U.S. Arsenal (now the site of Arsenal Tech High School) to Spanish-American War soldiers at a former camp located at the current Indiana State Fairgrounds.
Our guest Joan Hostetler collaborated with Nelson, our host, and photographer Garry Chilluffo on Indianapolis Then and Now (Salamander Books), a visual history of the Hoosier capital that originally was published in 2004; a substantially revised edition is being released this month.
Deep Forest, the book discovered as "hundreds of rumpled old papers" by our guest Martha Sue Batt, draws on the experiences of her grandfather's Hoosier ancestors. When her grandfather died in 1950, Martha Sue was in the first grade. Neither she nor other surviving relatives were aware that Emsley W. Johnson Sr. had spent years researching and writing a novel that reflected the state's earliest history.
History Mystery
Although some diaries have only sentimental value to family members, others are immensely valuable to historians. Those diaries include a multi-volume set written during the 1830s and '40s by an early Indianapolis civic leader.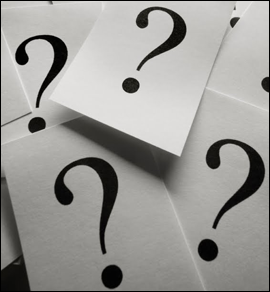 A lawyer, banker, and politician, he was born in New England and came to Indianapolis just as the new Hoosier capital was getting under way in the early 1820s. He owned a farm of nearly 270 acres just southeast of the Mile Square and may have begun writing extensive diaries soon after his arrival. But only his diaries written beginning in 1832 - about a dozen volumes - survive.
A devout Methodist who was dedicated to civic improvement in his adopted hometown, he served in the Indiana state legislature and helped organize everything from a bank to an early charitable organization called the Indianapolis Benevolent Society.
His extensive diaries - which describe the daily weather and a range of other aspects of life - are considered among the most important accounts of early Indianapolis.
Question: Who was the diarist?
The call-in number is (317) 788-3314. Please do not call in to the show until you hear Nelson pose the question on the air, and please do not try to win the prize if you have won any other prize on WICR during the last two months.
The prize pack includes a gift certificate to Le Peep Restaurant and two passes to the Eiteljorg Museum, courtesy Visit Indy.
Roadtrip - Miller Beach in Gary
Guest Roadtripper and author and travel writer Jane Ammeson suggests a Roadtrip to Miller Beach, four miles east of downtown Gary on Lake Michigan. Jane will tell us that this jewel of a beach community, with some longtime family-owned restaurants and an art scene, used to be used as a setting for silent movies.
The fabulous the two-story beachfront structure now known as the Aquatorium is a former bathing pavilion; now renovated and open to the public for a stunning view of Lake Michigan. It is located in Marquette Park, which includes 241 acres of walking trails, lagoons, sand dunes, an indigenous oak savanna and 1.4 miles of beach. Remember that in Indiana, treasure is everywhere!
Your Hoosier History Live! team,
Nelson Price, host and creative director
Molly Head, producer, (317) 927-9101
Richard Sullivan, webmaster and tech director
Pam Fraizer, graphic designer
Garry Chilluffo, media+development director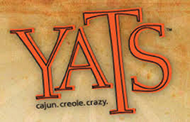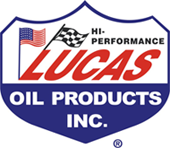 Please tell our sponsors that you appreciate their support: Greek Islands Restaurant | Indiana Historical Society | Lewis Kappes Attorneys at Law | Lucas Oil | Story Inn | Yats Cajun Creole Restaurant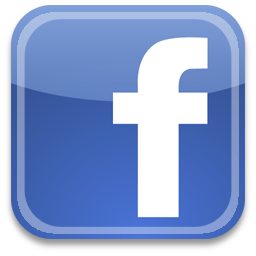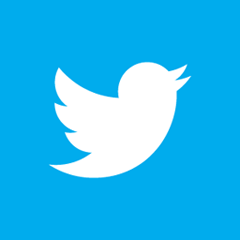 Acknowledgments to Monomedia, Visit Indy, WICR-FM, Fraizer Designs, Heritage Photo & Research Services, Derrick Lowhorn and many other individuals and organizations. We are an independently produced program and are self-supporting through organizational sponsorships and individual contributions. We do not receive any government funding. Visit our website to learn how you can support us financially. Also, see our Twitter feed and our Facebook page for regular updates.
March 3 - save the date!
Indiana is 200, and Hoosier History Live is 8
Can you believe it? Hoosier History Live has been on the air eight years.
To celebrate, we are throwing another of our famous anniversary parties!
Please save the date. An RSVP link will be available soon.
The state of Indiana is turning 200, and Hoosier History Live is turning 8. Let's celebrate!
Thanks!
New contributors
Thanks to new or renewal contributors B. Dever, Paul and Billie Fouts, Garry Chilluffo and Margaret Smith. We appreciate your support!
Consider visiting the yellow "Donate" button on our website, or making out a paper check to "Hoosier History Live" and mailing it to:
Hoosier History Live
P.O. Box 44393
Indianapolis IN 46244-0393
Jan. 16, 2016 show
How to excite young people about history
With colorful and captivating characters, perpetual conflicts, unsolved mysteries and dramatic changes in everything from fashion to modes of transportation, history surely has the potential to be intriguing.
But sparking interest in previous generations and earlier eras can be a challenge. Even the word "history" can be a turn-off for teenagers and children.
To share advice for parents, grandparents, educators and anyone else seeking to ignite a history passion in young people, Nelson will be joined in studio by two teachers hailed for success in this endeavor:
Shane Phipps, an 8th-grade history teacher and social studies department chair at Decatur Middle School in Indianapolis. Shane is the author of The Carter Journals (Indiana Historical Society Press, 2015), a novel in which a 14-year-old boy, Cody Carter, embarks on adventures inspired by dusty, ancestral journals given to him by his grandfather. Like his fictional character, Shane developed an interest in history because of his grandfathers; also like Cody Carter, he discovered that some of his ancestors had been slave owners.
And Chris Edwards, a world history teacher at Fishers High School. Chris, a resident of New Palestine, is the author of Connecting the Dots in World History (Rowman & Littlefield Education, 2015), a five-volume series.
Both of our guests say they use the compelling story of Tecumseh, the Shawnee chief based in Indiana during the early 1800s, as a way to intrigue young people. Often considered the greatest Native American leader in history, Tecumseh traveled from the Alleghenies to the Everglades to the Ozarks in his crusade to unite diverse tribes into a confederacy to stop the waves of white settlers.
In fact, our guest Shane Phipps says he has posed this question to his students: "Should Andrew Jackson continue to be honored on the $20 bill or replaced by someone like Tecumseh?"
When dealing with students, Shane also stresses "big-picture topics that flow as an undercurrent" throughout the course of history and the connections between events in various eras.
"As an example," he says, "I begin teaching the causes of the Civil War while we are still studying the 13 colonies, because that is where the roots lie."
As a hobby, Shane's maternal grandfather researched the burial location of Hoosier veterans of the Revolutionary War and Civil War, seeking out cemeteries in remote locations.
"As he advanced in age, his eyesight began to fail, and it became impossible for him to read the information on the tombstones, many of which are so worn that they are difficult for those with perfect vision to read," Shane recalls. "So I, as a teen, was called upon to be my grandfather's 'eyes' so that he could gather information."
Our guest Chris Edwards emphasizes that delving into history enhances young people's ability to analyze evidence, connect information to other subjects, present an argument and other skills. He wrote his history books when his youngest son, 6-year-old Ben, was a toddler and was being treated for a rare brain cancer at Riley Hospital for Children.
"I wasn't sleeping anyway, so I thought I would write a history of the world," Chris says. Ben has been in remission for five years.
© 2015 Hoosier History Live! All rights reserved.