Jan. 16, 2016 show
How to excite young people about history
With colorful and captivating characters, perpetual conflicts, unsolved mysteries and dramatic changes in everything from fashion to modes of transportation, history surely has the potential to be intriguing.
But sparking interest in previous generations and earlier eras can be a challenge. Even the word "history" can be a turn-off for teenagers and children.
To share advice for parents, grandparents, educators and anyone else seeking to ignite a history passion in young people, Nelson will be joined in studio by two teachers hailed for success in this endeavor:
Shane Phipps, an 8th-grade history teacher and social studies department chair at Decatur Middle School in Indianapolis. Shane is the author of The Carter Journals (Indiana Historical Society Press, 2015), a novel in which a 14-year-old boy, Cody Carter, embarks on adventures inspired by dusty, ancestral journals given to him by his grandfather. Like his fictional character, Shane developed an interest in history because of his grandfathers; also like Cody Carter, he discovered that some of his ancestors had been slave owners.
And Chris Edwards, a world history teacher at Fishers High School. Chris, a resident of New Palestine, is the author of Connecting the Dots in World History (Rowman & Littlefield Education, 2015), a five-volume series.
Both of our guests say they use the compelling story of Tecumseh, the Shawnee chief based in Indiana during the early 1800s, as a way to intrigue young people.
Often considered the greatest Native American leader in history, Tecumseh traveled from the Alleghenies to the Everglades to the Ozarks in his crusade to unite diverse tribes into a confederacy to stop the waves of white settlers.
In fact, our guest Shane Phipps says he has posed this question to his students: "Should Andrew Jackson continue to be honored on the $20 bill or replaced by someone like Tecumseh?"
When dealing with students, Shane also stresses "big-picture topics that flow as an undercurrent" throughout the course of history and the connections between events in various eras.
"As an example," he says, "I begin teaching the causes of the Civil War while we are still studying the 13 colonies, because that is where the roots lie."
As a hobby, Shane's maternal grandfather researched the burial location of Hoosier veterans of the Revolutionary War and Civil War, seeking out cemeteries in remote locations.
"As he advanced in age, his eyesight began to fail, and it became impossible for him to read the information on the tombstones, many of which are so worn that they are difficult for those with perfect vision to read," Shane recalls.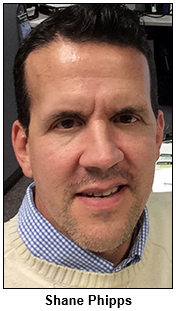 "So I, as a teen, was called upon to be my grandfather's 'eyes' so that he could gather information."
Our guest Chris Edwards emphasizes that delving into history enhances young people's ability to analyze evidence, connect information to other subjects, present an argument and other skills. He wrote his history books when his youngest son, 6-year-old Ben, was a toddler and was being treated for a rare brain cancer at Riley Hospital for Children.
"I wasn't sleeping anyway, so I thought I would write a history of the world," Chris says. Ben has been in remission for five years.
Regarding enthusiasm for history: Both of our guests emphasize to young people that all of us, every day, are making history of our own.
The Carter Journals, the new book by Shane, focuses on the colorful lives of the young protagonist's ancestors on the frontiers of North Carolina, Tennessee and Indiana.
Several scenes are set in the Indiana Territory (before statehood was achieved in 1816), with episodes unfolding in Vincennes and on the Tippecanoe and Wabash rivers. Later episodes involve escaped slaves on a Whitewater River canal boat, with the southern Indiana towns of Brookville and Metamora as settings.
The Carter Journals concludes with young Cody Carter exploring the strife that unfolded in Indiana during the Civil War when Morgan's Raiders charged through towns and counties in the southern part of the state. In 1863, Confederate Gen. John Hunt Morgan led soldiers as they used steamboats to cross the Ohio River from Kentucky into Indiana. Then the Confederates ransacked homes, stores and farms, burning bridges as they charged.
Shane notes that fictional Cody Carter's grandfather is "loosely based" on his paternal grandfather.
Roadtrip - Enjoying the snow on Hoosier slopes
Sam Alderfer, Guest Roadtripper and Social Media Coordinator for the Indiana Bicentennial Commission, suggests we take a Roadtrip to one of Indiana's two major ski slopes in operation during the winter season, Perfect North Slopes and Paoli Peaks.
"Indiana is not the state you'd expect to have a ski industry, let alone ski resorts," Sam tells us. "This Midwestern state is better known for its steel production and agriculture. However, the state gets an average of 22 inches of snow each year. Southern Indiana, in particular, has hills that can reach more than 800 feet above sea level."
He continues: "Nestled in these southern Indiana hills are Indiana's two unexpected ski slopes. Together with packages from the nearby hotels, the slopes offer a ski vacations that are more like what you might find in the Rocky Mountain ski facilities."
Perfect North was formed by the Perfect Family and others in 1980 in Dearborn County in the southeastern part of the state. Initially funded by the sale of cattle by Clyde and Ella Mae Perfect, the ski resort began with two handle tows and a rope tow on two ski runs on the "big" hill, as well as two rope tows on the bunny slope. The resort now boasts five chairlifts, which includes one blue square (intermediate) and two black-diamond (expert) ski runs. Perfect North did not allow snowboarding until 2002.
Perfect North is also home to one of the country's most talented skiers, Nick Goepper, who won a bronze medal at the 2014 Winter Olympics. He also has won three gold medals and a silver at the Winter X Games in the Slopestyle contest.
If you are up for a special challenge, visit Paoli Peaks in Orange County. Paoli Peaks is one of the few resorts that has extensive night skiing. During most of the ski season they are open after dark until 9 p.m. on weeknights. A few times a year, however, they offer "Old School Midnight Madness," when they reopen the slopes starting at midnight up until 6 a.m.
History Mystery
A high school in Hendricks County is the alma mater of our guest Chris Edwards, who today lives in New Palestine and teaches at Fishers High School.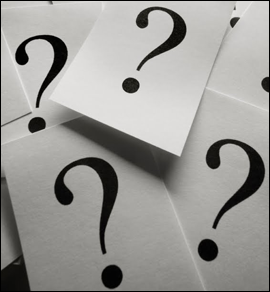 The Hendricks County high school resulted from the consolidation more than 40 years ago of high schools in three small towns.
Each of the three towns had its own high school for decades prior to consolidation in the mid-1970s. The consolidated high school is located in one of the three towns. The school has a distinctive name that reflects its heritage as a result of a merger.
Question: Name the high school in Hendricks County and the town in which it is located.
The prize pack includes a gift certificate to Le Peep Restaurant and two passes to the NCAA Hall of Champions, courtesy Visit Indy.
Your Hoosier History Live team,
Nelson Price, host and creative director
Molly Head, producer, (317) 927-9101
Richard Sullivan, webmaster and tech director
Pam Fraizer, graphic designer
Garry Chilluffo, media+development director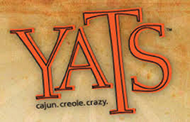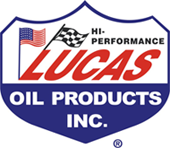 Please tell our sponsors that you appreciate their support: Greek Islands Restaurant | Indiana Historical Society | Indiana Landmarks | Lucas Oil | Story Inn | Yats Cajun Creole Restaurant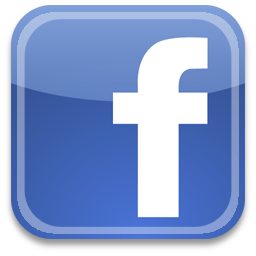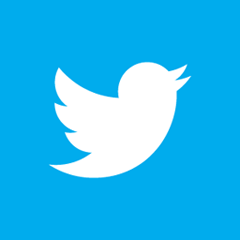 Acknowledgments to Monomedia, Visit Indy, WICR-FM, Fraizer Designs, Heritage Photo & Research Services, Derrick Lowhorn and many other individuals and organizations. We are an independently produced program and are self-supporting through organizational sponsorships and individual contributions. We do not receive any government funding. Visit our website to learn how you can support us financially. Also, see our Twitter feed and our Facebook page for regular updates.
March 3 - save the date!
Indiana is 200, and Hoosier History Live is 8
Can you believe it? Hoosier History Live has been on the air eight years.
To celebrate, we are throwing another of our famous anniversary parties!
The state of Indiana is turning 200, and Hoosier History Live is turning 8. Let's celebrate!
Jan. 23, 2016 show
First Lady Karen Pence on Indiana's bicentennial
She has been an art teacher and watercolor artist specializing in portraits of historic buildings and homes.
Since Karen Pence became Indiana's first lady in 2012, she also has created a charitable foundation and, as an entrepreneur, has launched a small business that she oversees from an office in the governor's residence.
Mrs. Pence also is the official ambassador for Indiana's 2016 Bicentennial, a role she will discuss when she joins Nelson in studio. Nelson also will be joined by Perry Hammock, executive director of the Indiana Bicentennial Commission, who will share insights about projects and events underway or planned in communities as Hoosiers celebrate the state's 200th birthday.
Mrs. Pence, 60, grew up in the Broad Ripple neighborhood of Indianapolis and taught in Indianapolis-area schools for about 13 years. Her own educational background is intriguing: As an elementary student during the 1960s, Mrs. Pence - then Karen Batten - attended Park School, a forerunner of Park Tudor. (In that era, girls could attend Park School at the elementary level; Park did not become fully co-ed until its merger with Tudor Hall in 1970.) She is a graduate of Chatard High School and Butler University.
During our show, Nelson plans to ask Mrs. Pence about her life as a Hoosier. A bit of trivia: According to an Indianapolis Star profile in 2012, future Gov. Mike Pence proposed marriage as the two walked along the canal - and fed the ducks - near Broad Ripple. The Pences, who were married in 1985, are the parents of three grown children: a son, Michael, and two daughters, Charlotte and Audrey.
As the Bicentennial Ambassador, Mrs. Pence has been traveling across the state.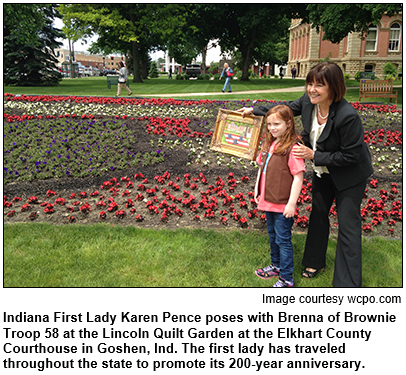 So during our show, Mrs. Pence and Perry Hammock will discuss a range of local projects; Perry shared details about several others when he joined Nelson for a Hoosier History Live show last September that previewed the Bicentennial - or, in the case of some counties and towns that were organized before Indiana's statehood in 1816, followed up on local celebrations that already have occurred.
Mrs. Pence has created the Indiana First Lady's Charitable Foundation, a nonprofit that awards scholarships and grants working to help children and families; recipients have included Riley Hospital for Children's Art Therapy initiative. According to an article in The Indianapolis Star, $165,000 was awarded to groups and individuals in 68 counties in 2014.
She also is the founder of That's My Towel Charm Inc., a small business. According to The Fort Wayne Journal-Gazette, the charms designed by Mrs. Pence are "similar to those used to differentiate wine glasses, but are aimed at bath and beach towels."
As a teacher during the 1980s and '90s, Mrs. Pence taught at schools ranging from Orchard School to John Strange Elementary, Acton Elementary and Fall Creek Elementary. In addition to traveling across Indiana to promote the Bicentennial, Mrs. Pence also has been on the road to visit local schools to tout educational and art initiatives.
Another bit of trivia: According to the profile story in The Star, she was in the midst of painting a portrait nearly 20 years ago of the governor's residence - her current home at 4750 N. Meridian Street in Indianapolis - when security ordered her to leave. The Pences, by the way, have been living full-time in the residence, in contrast to their predecessors, Mitch and Cheri Daniels, who just used the historic mansion for special functions.
Certainly, the Bicentennial will involve special events there, as well as at hundreds of other sites. As a tribute to the Bicentennial, the U.S. Postal Service a few weeks ago unveiled a new postage stamp set for release later this year. The image on the stamp is a photo depicting a brilliant sunset over a cornfield in northern Indiana.
© 2016 Hoosier History Live. All rights reserved.