Jan. 23, 2016 show
First Lady Karen Pence on Indiana's bicentennial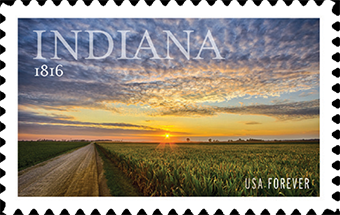 She has been an art teacher and watercolor artist specializing in portraits of historic buildings and homes. Since Karen Pence became Indiana's first lady in 2012, she also has created a charitable foundation and, as an entrepreneur, has launched a small business that she oversees from an office in the governor's residence.
Mrs. Pence also is the official ambassador for Indiana's 2016 Bicentennial, a role she will discuss when she joins Nelson in studio. Nelson also will be joined by Perry Hammock, executive director of the Indiana Bicentennial Commission, who will share insights about projects and events underway or planned in communities as Hoosiers celebrate the state's 200th birthday.
Mrs. Pence, 60, grew up in the Broad Ripple neighborhood of Indianapolis and taught in Indianapolis-area schools for about 13 years. Her own educational background is intriguing: As an elementary student during the 1960s, Mrs. Pence - then Karen Batten - attended Park School, a forerunner of Park Tudor. (In that era, girls could attend Park School at the elementary level; Park did not become fully co-ed until its merger with Tudor Hall in 1970.) She is a graduate of Chatard High School and Butler University.
During our show, Nelson plans to ask Mrs. Pence about her life as a Hoosier. A bit of trivia: According to an Indianapolis Star profile in 2012, future Gov. Mike Pence proposed marriage as the two walked along the canal - and fed the ducks - near Broad Ripple. The Pences, who were married in 1985, are the parents of three grown children: a son, Michael, and two daughters, Charlotte and Audrey.
As the Bicentennial Ambassador, Mrs. Pence has been traveling across the state. So during our show, Mrs. Pence and Perry Hammock will discuss a range of local projects; Perry shared details about several others when he joined Nelson for a Hoosier History Live show last September that previewed the Bicentennial - or, in the case of some counties and towns that were organized before Indiana's statehood in 1816, followed up on local celebrations that already have occurred.
Mrs. Pence has created the Indiana First Lady's Charitable Foundation, a nonprofit that awards scholarships and grants working to help children and families; recipients have included Riley Hospital for Children's Art Therapy initiative. According to an article in The Indianapolis Star, $165,000 was awarded to groups and individuals in 68 counties in 2014.
She also is the founder of That's My Towel Charm Inc., a small business. According to the Fort Wayne Journal-Gazette, the charms designed by Mrs. Pence are "similar to those used to differentiate wine glasses, but are aimed at bath and beach towels."
As a teacher during the 1980s and '90s, Mrs. Pence taught at schools ranging from Orchard School to John Strange Elementary, Acton Elementary and Fall Creek Elementary. In addition to traveling across Indiana to promote the Bicentennial, Mrs. Pence also has been on the road to visit local schools to tout educational and art initiatives.
Another bit of trivia: According to the profile story in The Star, she was in the midst of painting a portrait nearly 20 years ago of the governor's residence - her current home at 4750 N. Meridian Street in Indianapolis - when security ordered her to leave.
The Pences, by the way, have been living full-time in the residence, in contrast to their predecessors, Mitch and Cheri Daniels, who just used the historic mansion for special functions.
Certainly the Bicentennial will involve special events there, as well as at hundreds of other sites. As a tribute to the Bicentennial, the U.S. Postal Service a few weeks ago unveiled a new postage stamp set for release later this year. The image on the stamp is a photo depicting a brilliant sunset over a cornfield in northern Indiana.
In addition to sharing details about the Bicentennial postage stamp, our guest Perry Hammock will highlight projects such as:
A rescheduling, after 100 years, of a rain-delayed pageant in Decatur County. To celebrate the Centennial in 1916, an extensive, outdoor pageant, including a parade, was planned in the county that includes Greensburg. A 60-page booklet was published for the festivities. After the parade, though, continual rainfall resulted in postponements of the pageant for several days - at which point, cold weather set in. So the never-performed pageant will be staged with the help of students at Greensburg High School and Greensburg Junior High. (A key organizer of the revived pageant is John Pratt, a history teacher who was a Hoosier History Live guest last October for a show about the heritage of Greensburg and Decatur County.)
In Blackford County, the collection of oral histories of women - many now in their 90s - who had business and professional careers, served in the military and were influential figures as local philanthropists or family matriarchs. The women are being interviewed by local youths. Their stories will be shared on the Blackford County Historical Society website, in exhibits and in other ways as part of a 2016 Women of Worth program.
And in historic New Harmony, various events planned in the southwestern Indiana village that was the setting for two experiments in utopian living. Earlier this month, Perry Hammock attended an event with historic interpreters at the Working Men's Institute, Indiana's oldest continually operating public library. Interpreters portrayed such historic figures from New Harmony as Col. Richard Owen, a geologist, Civil War soldier and the son of social reformer Robert Owen, founder of one of the utopian experiments.
Roadtrip - Vincennes, the Old Cathedral and state preservation
Guest Roadtripper Suzanne Stannis, director of heritage education at Indiana Landmarks, suggests more to explore in Indiana's oldest town, Vincennes, which
pre-dates Indiana statehood by 84 years.
She tells us: "Though its Native American history extends much further, the official date of European settlement for Vincennes is 1732, when it was established as a French fur trading post. Today French culture is reflected in early architecture and the traditional church fricassee dinners."
The city also boasts the largest memorial monument west of Washington, D.C. and the first Catholic parish in Indiana. The George Rogers Clark Memorial, a National Historic Landmark and part of a National Park, was dedicated in 1936 to commemorate Clark's taking of the British-controlled Fort Sackville in 1779.
Construction of the Basilica of Saint Francis Xavier, also known as the Old Cathedral, began in 1826. Its crypt holds the remains of the four bishops, including that of Simon Bruté, who supervised the Cathedral's construction. Following structural repairs in 2006, artists renewed the interior of the Cathedral, including faux stone and wood finishes and gold gilding.
Grouseland, constructed 1802-1804 for territorial governor and ninth U.S. President William Henry Harrison, is an impressive Federal-style home built when most of the state's population still lived in log structures. The home is owned by the Daughters of the American Revolution, who recently received a grant to complete a historic structures report which will guide future preservation efforts.
Suzanne also will tell us about Preserving Historic Places: Indiana's Statewide Historic Preservation Conference, which will be held in Vincennes April 27-29, 2016. Here's an opportunity to tour our oldest town, as well as learn more about our state's heritage. Online registration opens Feb. 1.
History Mystery
A major legacy from Hoosier state's centennial in 1916 is the creation of Indiana's state park system. The first two state parks created 100 years ago were McCormick's Creek and Turkey Run.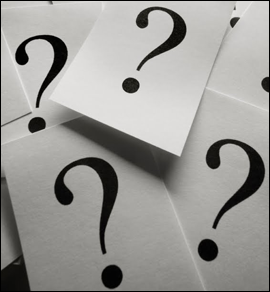 During the 1920s, a state park was created that features a large grist mill built in 1817 and several historic cabins. The structures had been part of a flourishing village during the early 1800s. But for several reasons, including the coming of railroads that bypassed the small town, the village declined and was abandoned by the 1890s.
Today, the state park features a "Brigadoon"-like recreation of a pioneer settlement. In addition to the grist mill and restored, historic cabins, the recreated village includes structures built elsewhere during the pioneer era and moved to the state park, as well as re-creations of historic buildings. Some of the cabins are furnished with oil paintings and historic quilts.
Question: What is the Indiana state park with the Brigadoon-like village created from a town that had been abandoned?
The call-in number is (317) 788-3314. Please do not call in to the show until you hear Nelson pose the question on the air, and please do not try to win the prize if you have won any other prize on WICR during the last two months.
The prize pack includes a two tickets to the Indiana State Museum, courtesy of the Indiana State Museum, and tickets to Sky Zone Trampoline Park in Fishers and two tickets to Rhythm Discovery Center, courtesy of Visit Indy.
Your Hoosier History Live team,
Nelson Price, host and creative director
Molly Head, producer, (317) 927-9101
Richard Sullivan, webmaster and tech director
Pam Fraizer, graphic designer
Garry Chilluffo, media+development director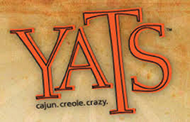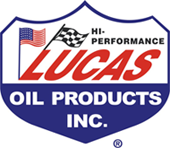 Please tell our sponsors that you appreciate their support: Greek Islands Restaurant | Indiana Historical Society | Indiana Landmarks | Lucas Oil | Story Inn | Yats Cajun Creole Restaurant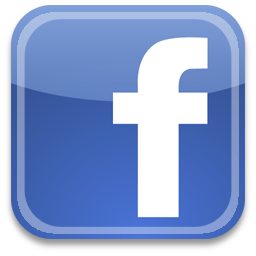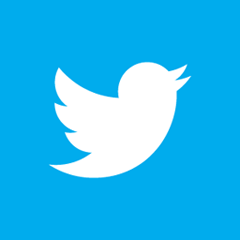 Acknowledgments to Monomedia, Visit Indy, WICR-FM, Fraizer Designs, Heritage Photo & Research Services, Derrick Lowhorn and many other individuals and organizations. We are an independently produced program and are self-supporting through organizational sponsorships and individual contributions. We do not receive any government funding. Visit our website to learn how you can support us financially. Also, see our Twitter feed and our Facebook page for regular updates.
March 3 - save the date!
Indiana is 200, and Hoosier History Live is 8
Can you believe it? Hoosier History Live has been on the air eight years.
To celebrate, we are throwing another of our famous anniversary parties!
The state of Indiana is turning 200, and Hoosier History Live is turning 8. Let's celebrate!
Around Indiana
Listening groups grow
Regulars meet at the Washington Westfield Historical Society and Museum each week to listen to Hoosier History Live every Saturday at noon. The museum is at 145 S. Union St. in Westfield, Ind.
The museum is free and open to the public; in fact it's open on Saturdays from 11 a.m. to 3 p.m., so think about joining your fellow history lovers there!
Bruce Hansen, the program director of the museum, says that the group started on a freezing day last winter, and they brought in hot mulled cider and cookies. They listen around a 1970s radio.
"If we ever stop having local radio shows and local newspapers, that's it," he says, "I'm moving to South America."
He got the idea to start the group when he heard a member of the Irvington Library Listening Group call in last year. The group continues to meet on a regular basis at the library at 5626 E. Washington St. in Indianapolis.
Want to start a listening group? All you need is a relatively quiet place, chairs and a radio, or an online listening device (like a mobile phone or laptop) in a place that has good wifi. Remember, you can listen live to our show anywhere in the world.
This is a great way to get people into your business or into your organization's space, and it's an especially great winter activity.
By the way, Central Library in Indianapolis has offered a room for a listening group but needs volunteers to commit to hosting and facilitating the group. Contact Joan Harvey of Central Library at JHarvey@indypl.org if you would be willing to make that volunteer commitment. It's a great way to connect with your fellow history lovers, and the Central Library is a marvelously warm and cheery place on a cold day. You can even grab a cup of coffee at the library's cafe before you sit and listen to the show!
Hoosier History Live needs a volunteer to place basic show information and topics on online calendars around the state. If youd be interested doing some online public relations work for us, contact molly@hoosierhistorylive.org.
Meet the creators
Nelson's new Indy history photo book is out!
It's here! The 2016 update of Indianapolis Then and Now (Salamander Press), written by our host Nelson Price, has become available. His photo collaborators are Joan Hostetler of Heritage Photo for the old photos, and Garry Chilluffo of Chilluffo Photography for the new photos.
Bookmamas in Irvington is holding a party for the book release on Sunday, Jan. 31, at its store at 9 S. Johnson Ave. in Indianapolis. The party is free and open to the public, and of course you get to meet Nelson, Joan and Garry in person! And you can buy a book and have it signed, if you so choose!
Jan. 30, 2016 show
Toys, toys and more toy heritage
In terms of the social impact across the country and business impact across the state, Indiana's heritage with toys has not just been fun and games.
Consider an early gyroscope, the Pet Tornado, cartoon characters Garfield and Clifford the Big Red Dog, Raggedy Ann, Lincoln Logs and croquet sets made in the 1870s, as well as a digital "animated version of the rubber duck" enjoyed today. All of them have had deep Hoosier roots.
To explore enough Indiana toy connections to fill a playroom, Nelson will be joined by studio guests including Kara Reibel, a freelance writer and editor who has researched the links between nationally distributed toys and Hoosiers.
According to Kara, the "Original Gyroscope" was first manufactured in 1917 by Hoosiers. The gyroscope - as well as the Pet Tornado, the "Original Blocks and Marbles" and other "nostalgia toys" - are made today by TEDCO Toys in Hagerstown.
The South Bend Toy Company, which began by making croquet sets and expanded to products such as rocking horses known as "Shoo Fly Rockers," was one of the northern Indiana city's largest employers for more than 100 years. (After a series of corporate acquisitions and mergers, the plant in South Bend shut down in 1985.)
And talk about a big footprint: Guinness World Records lists Garfield, the comic strip about a cantankerous cat created by Jim Davis, who grew up on a farm near Fairmont, as the most widely syndicated comic strip in the world.
Jim Davis and his team at PAWS Inc., which is headquartered on a wooded retreat near the town of Albany, draw the strip and create an array of Garfield products such as dolls with suction-cup paws, books and posters.
Clifford the Big Red Dog was created by Kokomo native Norman Bridwell, who died in 2014 at age 86. Bridwell attended the Herron School of Art, then moved to the East Coast and reaped widespread success with Clifford, the slightly clumsy main character in read-aloud books for young children and a TV series. The books have been translated into 13 languages.
Our guest Kara Reibel is the community relations specialist at Carmel-based pi lab, which is enjoying success with Edwin the Duck, a computer app-enhanced children's educational toy. Often touted as an "animated version of the classic rubber duck," Edwin was honored earlier this month at a "Last Gadget Standing" competition in Las Vegas.
Some fun facts related to our toy heritage:
The Garfield balloon in the Macy's Thanksgiving Day Parade was filled with 18,907 cubic feet of helium, making it the biggest parade balloon in history, according to Kara's research.
The "Original Blocks and Marbles" toys distributed by TEDCO include blocks made by Amish residents of Wayne County.
Raggedy Ann was created by Johnny Gruelle (1880-1938), who grew up in the Lockerbie neighborhood of Indianapolis and was a cartoonist for The Indianapolis Star for several years before moving to the East Coast. Raggedy Ann made her debut in a book published in 1918; the dolls initially were spinoff products, hand-made by Gruelle family members with small hearts sewn into their chests. Gruelle descendants have told Nelson, our host, that the inspiration for the famous character was Johnny's recollection of his two favorite poems by family friend James Whitcomb Riley: Little Orphant Annie and The Raggedy Man.
Learn more:
Additional story and image research by Jeff Kamm.