Feb. 6, 2016 show
At age 93, memories of Walker Theatre, Indiana Avenue and more
In 1927, when the Madam Walker Theatre in Indianapolis opened with a gala event, 5-year-old Tom Ridley was in the audience with his parents.
Now 93 years old, Mr. Ridley lived through the heyday of Indiana Avenue, when nightclubs featured jazz musicians who became national stars. He attended Attucks High School before and after service during World War II. That military service included disembarking from a ship on Utah Beach on D-Day in June 1944.
So Mr. Ridley truly has lived through history - local, national and international. He will be Nelson's studio guest to share insights as Hoosier History Live salutes Black History Month.
These days, Mr. Ridley is a beloved docent at the Walker Theatre, where he shares memories from the very beginning of the cultural landmark. During his boyhood in the 1920s and '30s, the Walker building included a basement shop, the Coffee Pot, that Mr. Ridley says became a popular hangout for his friends.
"Outside the Coffee Pot, on the corner, the young men would come and look at pretty ladies, who were all dressed up in their finery," he writes in his self-published memoir, From the Avenue. "These same ladies could enjoy the attention of the gentlemen in their zoot suits, which sported very full-legged pants and were narrow at the cuff. Some of us guys wore more conservative clothes, but all were custom made by the local tailors. ... The idea was definitely to see and be seen on this corner."
To this day, Mr. Ridley lives not far away, in the neighborhood now known as Ransom Place.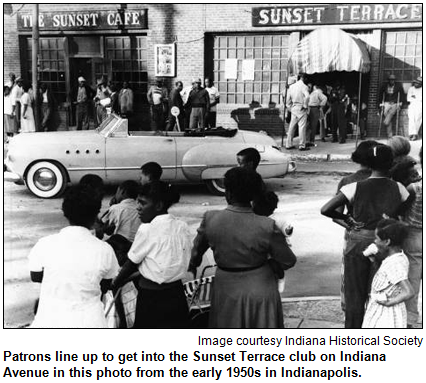 Like the Walker Theatre, Attucks High School opened in 1927. One of Mr. Ridley's older brothers, Martin, was in the first group of freshmen.
Mr. Ridley began attending Attucks in 1936 but did not graduate until 1947. That's because his high school years were interrupted by World War II. In his memoir, Mr. Ridley writes that his first experience with "blatant, hard-core" bigotry came during military training at camps in Georgia and Mississippi.
After the war, Mr. Ridley returned to Indianapolis and spent most of his career working for the U.S. Postal Service. In his memoir, he describes becoming "one of the first African Americans to work as a window clerk" in the Hoosier capital.
"I have lived through the Depression, World War II, the Civil Rights movement, integration, Vietnam, Afghanistan and the election of a black man as president of the United States," Mr. Ridley writes in his memoir. "When I stop to think about it, it is a bit overwhelming."
Mr. Ridley was born on Dec. 19, 1922. When he attended the grand opening in 1927 of the Madam Walker Theatre as a 5-year-old boy, the building's namesake had been dead for eight years.
But Madam Walker (1867-1919) had the vision for the landmark building. When it opened, it included - in addition to a stage and movie theater - corporate offices for her Madam C.J. Walker Manufacturing Co., a beauty salon, a ballroom and the Coffee Pot cafe.
Madam Walker became wealthy by founding a company that created popular hair-care products, including shampoos, ointments and combs. While patronizing a downtown Indy theater in 1914, Madam Walker was startled when she was told tickets for blacks had increased sharply higher than admission for whites. She promptly instructed her attorney to sue the theater.
"Legend has it that she also vowed that day to build her own movie theater," writes A'Lelia Bundles, the great-great granddaughter of Madam Walker, in one of several books about her famous ancestor and the historic theater building.
As a docent at the Walker, Mr. Ridley has shared the building's history to hundreds of visitors. He also shares memories about growing up near "The Avenue," as Indiana Avenue was known during its musical and cultural heyday.
Among the popular musicians who performed in clubs on Indiana Avenue was Mr. Ridley's future father-in-law, Ben Holliman. He played the banjo, ukulele, saxophone, mandolin and other instruments. Holliman, who performed in bands with jazz notables such as Noble Sissle and Reggie Duvall, died in 1975. His daughter, Mr. Ridley's wife, Louise, a teacher for Indianapolis Public Schools, died in 2010.
Mr. Ridley met his future wife when they attended kindergarten at former IPS School 4.
Learn more:
Roadtrip - Chapel in the Meadow at Camp Atterbury
Guest Roadtripper Rachel Hill Ponko, director of public relations at the Indiana Historical Society, suggests a visit to Camp Atterbury, south of Indianapolis near Edinburgh and now a training base for the Indiana National Guard.
During World War II, about 3,000 Italian POWs were housed at Camp Atterbury and were allowed to work on farms within a 25-mile radius. The Italian POWs also used scrap materials to build a chapel called the Chapel in the Meadow. There are four frescoes on the walls and two cross-shaped windows on either side of the building.
The Indiana Historical Society will open an exhibit, You Are There 1943: Italian POWs at Atterbury that will allow visitors to walk through a life-sized replica of the chapel. The exhibit is set to open in the spring of 2017.
The small Camp Atterbury Museum also is open to the public; you can an learn more about the history of the Chapel in the Meadow and of Camp Atterbury.
History Mystery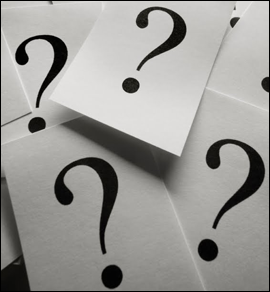 Famous graduates of Attucks High School include a singer who has been the star of concerts at the Madam Walker Theatre.
The soprano, an Indianapolis native who has been nominated for a Grammy Award, is best known for her opera performances, including at the Metropolitan Opera in New York City. She also has performed with symphonies and opera companies everywhere from Philadelphia and San Antonio to Paris.
She graduated from Attucks in 1982, then studied at the Indiana University School of Music. In addition to opera, she performs African-American spirituals and a range of popular music.
In 2009, she was inducted into the Indianapolis Public Schools Hall of Fame.
Question: Who is she?
Please do not call in to the show until you have heard Nelson pose the question on the air, and please do not call if you have won any prize from WICR during the last two months.
The prize pack includes a gift certificate to Arni's Restaurant, courtesy of Visit Indy, and two tickets to the Indiana State Museum, courtesy of the State Museum.
Your Hoosier History Live team,
Nelson Price, host and creative director
Molly Head, producer, (317) 927-9101
Richard Sullivan, webmaster and tech director
Pam Fraizer, graphic designer
Garry Chilluffo, media+development director

Please tell our sponsors that you appreciate their support: Indiana Authors Award | Indiana Historical Society | Indiana Landmarks | Jacquie's Gourmet Catering | Lucas Oil | Story Inn | Yats Cajun Creole Restaurant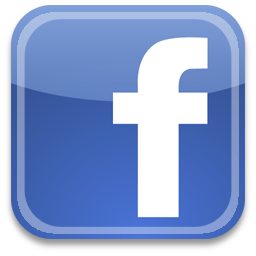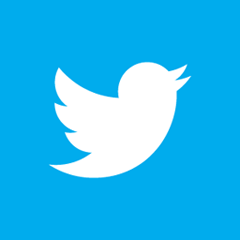 Acknowledgments to Monomedia, Visit Indy, WICR-FM, Fraizer Designs, Heritage Photo & Research Services, Derrick Lowhorn and many other individuals and organizations. We are an independently produced program and are self-supporting through organizational sponsorships and individual contributions. We do not receive any government funding. Visit our website to learn how you can support us financially. Also, see our Twitter feed and our Facebook page for regular updates.
Feb. 25 anniversary soiree!
Indiana is 200, and Hoosier History Live is 8
Can you believe it? Hoosier History Live has been on the air eight years.
To celebrate, we are throwing another of our famous anniversary parties!
When: Thursday, Feb. 25, 2016, from 5 to 7:30 p.m. (Please note that this is a revised date!)
Where: Indiana Landmarks Center, 1201 Central Ave., Indianapolis.
Mayor Joe Hogsett to speak at 5:30 p.m.
Jacquie's Gourmet Catering providing delicious eats and cash bar.
Herron String Quartet to entertain in lobby.
Guest appearance by "Babe," the Bicentennial Bison.
Live History Mystery questions from Nelson Price with fabulous prizes.
The state of Indiana is turning 200, and Hoosier History Live is turning 8. Let's celebrate!
Feb. 13, 2016 show
Maps of Indiana
On a map created in 1778, the name "Indiana" appears for a region that later became part of West Virginia. Other maps from the late 1700s and early 1800s reflect border disputes between Michigan, Ohio, Illinois and the Hoosier state.
During the early auto era, the first so-called "highway map" of Indiana may have been one distributed in 1919. A map of Indiana's gravel roads was produced in 1895, while a bicycle route map helped 1901 travelers.
All of them will be among the historic maps we will explore when Nelson is joined in studio by two Indiana Historical Society staff members. Eric Mundell and Amy Vedra are co-authors of Mapping Indiana (IHS Press), a new book that features 107 of the more than 1,700 maps in the society's collections. A special exhibit, also titled "Mapping Indiana," has opened at the IHS; like the book, the exhibit includes Old World depictions of North America, including the area that became Indiana.
"Early mapmakers often were working with unknown areas," notes Eric, a sixth-generation Hoosier who is the director of collections management at the IHS. Amy, his colleague, is a native of Griffith in northwest Indiana and the IHS director of reference services.
Among the oldest maps in the IHS collection - which spans five centuries - is one created in 1540 by Sebastian Munster, a well-known German mapmaker. Although its depiction of North America is "malformed," as Amy puts it, our guests report that the map has held up well because it, like others during the era, was created on "rag paper," a type of cloth.
In Indianapolis, early mapmakers included civic leader William Sullivan (1803-86), an engineer and surveyor who created hand-drawn "bird's-eye view" depictions of the Hoosier capital during the 1830s. Mapping Indiana also includes early bird's-eye view" depictions of such Hoosier cities as Lafayette, South Bend, Greencastle and Madison.
How to Drive to Brown County is the title of a map produced in 1918 for early motorists. The map includes "road conditions" information as it guides travelers to the isolated, hilly county then becoming known for its colony of artists that included Hoosier Group painter T.C. Steele.
According to our guest Eric Mundell, investors in the undeveloped region labeled "Indiana" (that later became a portion of West Virginia) on the 1778 map included Benjamin Franklin. A settlement planned for the area in the late 1770s never happened.
But the word "Indiana" continued to pop up on maps of wilderness areas that eventually became parts of other states - indicating the name was being kept in mind as pioneers moved west.
Learn more: