Feb. 13, 2016 show
Maps of Indiana
On a map created in 1778, the name "Indiana" appears for a region that later became part of West Virginia. Other maps from the late 1700s and early 1800s reflect border disputes between Michigan, Ohio, Illinois and the Hoosier state.
During the early auto era, the first so-called "highway map" of Indiana may have been one distributed in 1919. A map of Indiana's gravel roads was produced in 1895, while a bicycle route map helped 1901 travelers.
All of them will be among the historic maps we will explore when Nelson is joined in studio by two Indiana Historical Society staff members. Eric Mundell and Amy Vedra are co-authors of Mapping Indiana (IHS Press), a new book that features 107 of the more than 1,700 maps in the society's collections. A special exhibit, also titled "Mapping Indiana," has opened at the IHS; like the book, the exhibit includes Old World depictions of North America, including the area that became Indiana.
"Early mapmakers often were working with unknown areas," notes Eric, a sixth-generation Hoosier who is the director of collections management at the IHS. Amy, his colleague, is a native of Griffith in northwest Indiana and the IHS director of reference services.
Among the oldest maps in the IHS collection - which spans five centuries - is one created in 1540 by Sebastian Munster, a well-known German mapmaker. Although its depiction of North America is "malformed," as Amy puts it, our guests report that the map has held up well because it, like others during the era, was created on "rag paper," a type of cloth.
In Indianapolis, early mapmakers included civic leader William Sullivan (1803-86), an engineer and surveyor who created hand-drawn "bird's-eye view" depictions of the Hoosier capital during the 1830s. Mapping Indiana also includes early bird's-eye view" depictions of such Hoosier cities as Lafayette, South Bend, Greencastle and Madison.
How to Drive to Brown County is the title of a map produced in 1918 for early motorists.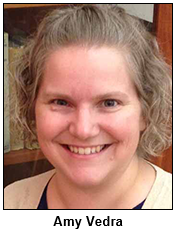 The map includes "road conditions" information as it guides travelers to the isolated, hilly county then becoming known for its colony of artists that included Hoosier Group painter T.C. Steele.
According to our guest Eric Mundell, investors in the undeveloped region labeled "Indiana" (that later became a portion of West Virginia) on the 1778 map included Benjamin Franklin. A settlement planned for the area in the late 1770s never happened.
But the word "Indiana" continued to pop up on maps of wilderness areas that eventually became parts of other states - indicating the name was being kept in mind as pioneers moved west.
Other map heritage facts:
Some maps of Indiana indicated where Native American tribes once could be found. These maps included some created in the late 1800s and 1900s, long after the tribes had left - or been forcibly removed - from the state.
In Indianapolis, William Sullivan, the early mapmaker, also was a surveyor and engineer. Eventually, he served on the boards of railroads; they became the focus of many maps beginning in the mid-1800s.
Sanborn maps of cities were created for fire insurance purposes. Because they often include construction details of buildings, including their height, Sanborn maps have been extremely helpful to historic researchers.
So-called blue books were created for automobile travelers across Indiana and other states beginning in the 1920s. Some maps from blue books are featured in Mapping Indiana.
The map collections at the Indiana Historical Society include maps created to be more artistic than informational. Some artistic maps feature depictions of pioneers arriving in the Indiana Territory as well as other illustrations and flourishes.
Learn more:
History Mystery
For much of the 20th century, a globe-making company was based in Indianapolis. Although the company became best known for globes, it also made and sold maps and atlases.
Its products included globes promoted as the "most usable" in school classrooms.
Beginning in 1921, the company moved several times within the Hoosier capital. For a while, it was located on West 62nd Street. Before that, the business was in a building on LaSalle Street. From the 1930s through the mid-1960s, the globe-making company was located in downtown Indy.
Question: What was the name of the company?
Please do not call in to the show until you hear Nelson pose the question on the air, and please do not try to win the prize if you have won any other prize on WICR during the last two months. You must also give your first name to our engineer in order to be placed on the air. The call-in number is (317) 788-3314.
The prize pack includes two admissions to the Indianapolis Museum of Art and two admissions to the President Benjamin Harrison Presidential Site, courtesy of Visit Indy.
Roadtrip - Wander and reflect at St. Mary-of-the-Woods in Vigo County
Want to wander around a beautiful, quiet, heavily wooded spot? Guest Roadtripper and architectural historian William Selm suggests a visit to the beauty spot of Vigo County, Saint Mary-of- the-Woods College campus near Terre Haute.
Saint Mary-of-the-Woods College is a Roman Catholic, four-year liberal arts college, now co-educational. The college was founded in 1840 by Indiana's only canonized saint, Mother Theodore Guerin.
Your Hoosier History Live team,
Nelson Price, host and creative director
Molly Head, producer, (317) 927-9101
Richard Sullivan, webmaster and tech director
Pam Fraizer, graphic designer
Garry Chilluffo, media+development director

Please tell our sponsors that you appreciate their support: Indiana Authors Award | Indiana Historical Society | Indiana Landmarks | Jacquie's Gourmet Catering | Lucas Oil | Story Inn | Yats Cajun Creole Restaurant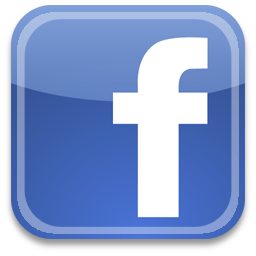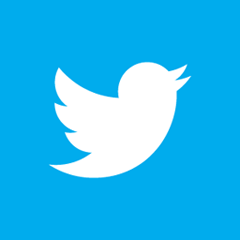 Acknowledgments to Monomedia, Visit Indy, WICR-FM, Fraizer Designs, Heritage Photo & Research Services, Derrick Lowhorn and many other individuals and organizations. We are an independently produced program and are self-supporting through organizational sponsorships and individual contributions. We do not receive any government funding. Visit our website to learn how you can support us financially. Also, see our Twitter feed and our Facebook page for regular updates.
Feb. 25 anniversary soiree!
Mayor Joe Hogsett + scan-a-thon at this year's party
Can you believe it? Hoosier History Live has been on the air eight years.
To celebrate, we are throwing another of our famous anniversary parties!
When: Thursday, Feb. 25, 2016, from 5 to 7:30 p.m. (Please note that this is a revised date!)
Where: Indiana Landmarks Center, 1201 Central Ave., Indianapolis.
Mayor Joe Hogsett to speak at 5:30 p.m.
Jacquie's Gourmet Catering providing delicious eats and cash bar.
Herron String Quartet to entertain in lobby.
Guest appearance by "Babe," the Bicentennial Bison.
Live History Mystery questions from Nelson Price with fabulous prizes.
If you have not yet RSVPed for "Indiana 200, Hoosier History Live 8" please RSVP today!
Scan-a-thon! In addition to all of the soiree featured events listed above, you also have an opportunity to bring your interesting old Indiana photographs, along with description, to a Scan-a-thon at the party presented by the Indiana Album. Trained volunteers will register and scan your photos while you celebrate, and you may pick them up before you leave.
We could also use a few more volunteers at the party. Email molly@hoosierhistorylive.org
The state of Indiana is turning 200, and Hoosier History Live is turning 8. Let's celebrate!
Feb. 20, 2016 show
What did Indiana look like 200 years ago?
Amid the hoopla about the Indiana Bicentennial this year, have you been wondering what kinds of wildlife, trees and plant life were thriving here in 1816?
To offer a glimpse of the new state's landscape 200 years ago, botanist Michael Homoya of the Indiana Department of Natural Resources will be Nelson's studio guest.
In addition to describing the dense forest that apparently prevailed in 80 percent of the state, Michael even has identified the species of trees that were thriving on what became the site of downtown Indianapolis. (The city was not platted until the 1820s. Corydon was the capital in 1816.)
Bison could be found in various regions of the state in 1816, Michael notes. So could such now-gone or greatly diminished (in Indiana) animals and birds as the gray wolf, mountain lion, black bear, Carolina parakeet, ivory-billed woodpecker, prairie chicken, porcupine and avocet. (During a Hoosier History Live show in 2014, we explored passenger pigeons and other extinct species of birds.)
According to research by our guest Michael Homoya - who has studied accounts of pioneers and early travelers as well as surveyors' notes - major types of trees in the 1816 wilderness that became downtown Indy included American beech, black walnut, elm, ash and sugar maple.
What natural phenomenon occurred within five months of Indiana becoming the 19th state in 1816?
"A mass emergence of 17-year cicadas," Michael says. The next emergence of the cicadas, he adds, will be in 2021.
In 1816, the 20 percent of the state that wasn't forest consisted of prairies, barrens and marsh, according to Michael. Northwestern Indiana included, as he puts it, "vast prairies as far as the eye could see."
Michael Homoya, a plant ecologist, has written an article for Outdoor Indiana magazine's January/February issue that describes the new state's landscape in 1816. He is the author of Orchids of Indiana (Indiana University Press) and was our guest in 2014 for a show with gardening expert Jo Ellen Meyers Sharp about plants that are native to the Hoosier state and early botanical explorations.
Additional research courtesy of Jeff Kamm.