March 5, 2016 show
Women military veterans and memoirs
Not all of them have "war" stories per se, because some served in peacetime. But all of the members of a special group of diverse Hoosier women are military veterans. And they are working on their memoirs.
As Hoosier History Live salutes Women's History Month, Nelson will be joined in studio by two of the military veterans, as well as by their instructor. She is Shari Wagner, Indiana's poet laureate, who is guiding the veterans with their memoirs in a series of workshops by the Indiana Writers Center.
The women, who range from 30-somethings to a 93-year-old veteran, meet at the Kurt Vonnegut Memorial Library. In addition to Shari, Nelson's guests will be:
Anita Siccardi, dean of the Marian University School of Nursing. An active-duty Army nurse from 1989 to 1992, Anita was deployed twice to the 98th General Hospital in Nuremberg, Germany during the Persian Gulf War. While in Nuremberg, Anita volunteered to be one of seven nurses to augment the 128th Combat Support Hospital in Saudi Arabia during Desert Storm.
And Leslie Bales, director of customer services at the Defense Finance and Accounting Service housed at the former Fort Harrison. She began her military career at 17 years old in 1978 when Leslie and her late brother both joined the U.S. Air Force. During her service with the Air Force (1978-84), Leslie became the first woman to qualify as a loadmaster on a C-5 transport aircraft in her unit. The 301st Military Airlift Command was based at Travis Air Force Base in California.
Leslie also has been a "Navy wife" because her husband, Ronald, a Noblesville native, is a veteran; he served 12 years aboard advanced attack nuclear submarines. The Bales' two grown sons, like their parents, also work at the Defense Finance and Accounting Service.
The group of memoir-writing women served in almost every branch of the military. According to instructor Shari Wagner, their memoirs will be published by the Indiana Writers Center in a book this summer. The memoirs include poetry as well as prose; the project to tell the women's military stories is funded by the Allen Whitehall Clowes Charitable Foundation.
Shari, who is not a military veteran, is Indiana's fifth poet laureate and the author of two books of poetry, The Harmonist at Nightfall: Poems of Indiana (Bottom Dog Press, 2013) and Evening Chore (Cascadia Publishing, 2005). She grew up near a 10-acre woods in Wells County and now lives in Hamilton County with her husband, Chuck, a poet and English teacher at Brebeuf Jesuit Preparatory School.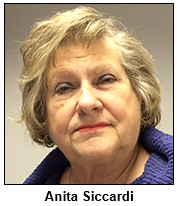 During our show, Anita and Leslie will discuss everything from their enlistment experiences in the military to their transition to civilian life and the process of writing their memoirs.
Last November, their writing group was the focus of a story in The Indianapolis Star. In the article, some of the women shared insights about the rigors of survival training during their military service; the training often included, as The Star put it, "intense physical and mental challenges that few women attempted 30-plus years ago."
Our guest Leslie Bales writings include accounts of survival training and sexual harassment. In addition, she says her experiences as a staff sergeant in the Air Force and that of a Navy wife have helped her "understand and support the challenges service members and their families face today."
Our guest Anita Siccardi, who is in her mid-70s, began her career as a school nurse in Pennsylvania and was an instructor at the IU School of Nursing when she decided to be an Army nurse at about age 50.
After returning to civilian life - and before becoming the nursing school dean at Marian University - Anita also held various posts at the University of Indianapolis, including director of graduate nursing.
Our guest Shari Wagner teaches memoir writing to people of all ages and backgrounds. During our show, Shari also will discuss her activities as poet laureate, which involve traveling around the state.
Shari's poetry is featured in the anthology And Know This Place: Poetry of Indiana (Indiana Historical Society Press, 2011); her projects currently underway include a book of poems in the voices of various men and women from Indiana history.
Learn more:
History Mystery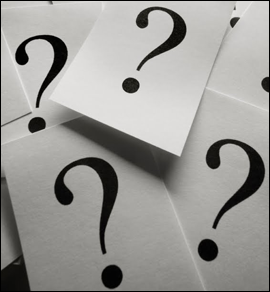 A city in Indiana is particularly known for the contributions during World War II of "Rosie the Riveters," women who went to work in factories. That's because factory production in the city sharply increased during the war, with women undertaking many of the jobs, including welding.
More than 5,000 workers, mostly female, built various fighter aircraft at a factory in the Indiana city during World War II. Thousands of other women built ships, including battleships. A welding school was quickly set up in the city to train new factory workers, the majority of whom were women.
Question: What is the Indiana city?
The call in number is (317) 788-3314. Please do not call in to the show until you hear Nelson pose the question on the air, and please do not try to win the prize if you have won any other prize on WICR during the last two months. You must also give your first name to our engineer in order to be placed on the air.
The prize pack includes a gift certificate to the Hard Rock Cafe, two admissions to the NCAA Hall of Champions, and two admissions to the Indianapolis Motor Speedway Hall of Fame Museum, courtesy of Visit Indy.
Roadtrip - Colored Women's Federation Club
Guest Roadtripper Dona Stokes-Lucas, a researcher, tour guide and co-chair of Indiana Freedom Trails, suggests a visit to the former clubhouse of the Colored Women's Federation Club at 2034 N. Capitol Ave. in Indianapolis.
The Club was founded by African-American journalist Lillian Fox (1866-1917), a civic leader who first wrote for the Indianapolis Freeman, a leading national black newspaper at the time. She later joined the The Indianapolis News as Indiana's first black columnist. In 2014, she was inducted into the Indiana Journalism Hall of Fame.
Interested in other stops along the Indiana Women's History Trail? Here's a map put together by The Indianapolis Star.
8 years - and counting!
Another outstanding soiree on Feb. 25
"The party's over; it's time to call it a day." Thanks again to all who made "Indiana 200, Hoosier History Live 8" a success last Thursday, Feb. 25 at Indiana Landmarks Center. Presenters included CEO of Indiana Landmarks Marsh Davis, Indianapolis Mayor Joe Hogsett, WICR program director Henri Pensis and Indiana Bicentennial Commission Executive Director Perry Hammock, as well as host Nelson Price and producer Molly Head of Hoosier History Live.
Catering was provided by Jacquie's Gourmet Catering, and entertainment was provided by Shirley Judkins, Herron High School String Quartet and Janet Gilray of Voices in Time. Thanks to corporate supporters Indiana Landmarks and Core Redevelopment.
As a nod to the many Indiana ethnic heritage shows produced by Hoosier History Live over the years, guests were invited to dress to portray their ethnic heritage. A shout-out to the Scots, Greeks, and Germans in attendance! And thanks to Jan Wahls for portraying May Wright Sewall.
Thanks also to individual contributors Anne Laker, Jim and Marjorie Kienle, Dennis Arbuckle, Joe Young, Kathleen Angelone, J. Scott Keller, Jennifer Q. Smith of AvantGarb, Georgia Cravey and Jim Lingenfelter, Barbara and Michael Homoya, Margaret Smith, Peggy Hollingsworth, Lorraine Vavul, Rita Kohn and William McNiece.
Your Hoosier History Live team,
Nelson Price, host and creative director
Molly Head, producer, (317) 927-9101
Richard Sullivan, webmaster and tech director
Pam Fraizer, graphic designer
Garry Chilluffo, media+development director

Please tell our sponsors that you appreciate their support: Indiana Authors Award | Indiana Historical Society | Indiana Landmarks | Jacquie's Gourmet Catering | Lucas Oil | Story Inn | Yats Cajun Creole Restaurant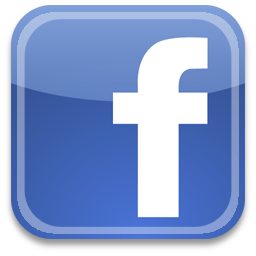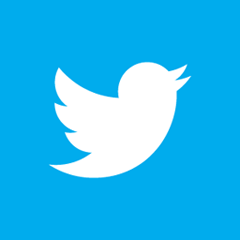 Acknowledgments to Monomedia, Visit Indy, WICR-FM, Fraizer Designs, Heritage Photo & Research Services, Derrick Lowhorn and many other individuals and organizations. We are an independently produced program and are self-supporting through organizational sponsorships and individual contributions. We do not receive any government funding. Visit our website to learn how you can support us financially. Also, see our Twitter feed and our Facebook page for regular updates.
Hoosier History Live thanks the following individuals who have made a 2016 contribution via either our website or by mailed check. Thank you to Tom Spalding, Roz Wolen, Jinsie Bingham, Emerson Houck and Jill Chambers!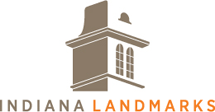 Please tell our event sponsors that you appreciate their support: Core Redevelopment | Indiana Landmarks | Jacquie's Gourmet Catering
A note
Nelson's father, John P. Price
Hoosier History Live acknowledges the recent death of Nelson's wonderful father, John P. Price, 86, longtime Indianapolis attorney with Bingham Summers Welsh & Spilman (now Bingham Greenewald Doll).
John and his wife Joy, who survives him, have been longtime supporters of Hoosier History Live, attending listening groups at both Central and Irvington Libraries in Indianapolis, as well as faithfully listening online from Florida during the winter months as Hoosier "snowbirds."
We hope that John's love for the Hoosier state and its history, as well as his pride in the work of his son Nelson, will live on through the legacy of Hoosier History Live.
March 12, 2016 show
Ask Nelson and fellow author Doug Wissing
This all call-in show will be your opportunity to inquire about any aspects of our Indiana heritage, particularly "connections - sometimes unexpected - that bind us Hoosiers to the outside world."
Those are the words of an award-winning Hoosier author/journalist who will join our host, Nelson Price, a fellow author/journalist, on this show.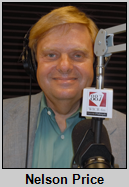 Nelson's co-host will be Bloomington-based Douglas Wissing, whose new book, IN Writing: Uncovering the Unexpected Hoosier State (a joint publication of Indiana University Press and the Indiana Historical Society Press), explores everything from Indiana's links to Tibet to a fruit known as "Indiana's banana" and a brewery in the Calumet Region that some have called the "world's best."
In between taking phone calls from listeners, Nelson and Doug will delve into all of those topics, as well as the legendary Studebaker Brothers from South Bend.
Listeners are invited to call the WICR-FM studio - the number is (317) 788-3314 - and pose questions to (or share insights with) our co-hosts, who plan to interview each other between the calls.
Topics are expected to include the unlikely connections between Indiana and Tibet. In IN Writing, Doug includes observations about the Tibetan Cultural Center, which was established near Bloomington by the late Thubten Norbu, the older brother of the Dalai Lama, in the 1980s.
Nelson also interviewed Norbu several times during the evolution of the distinctive cultural center, which has been visited by celebrity Buddhists like Richard Gere as well as the Dalai Lama.
Also among Doug's 10 books is Pioneer in Tibet (Palgrave Macmillan, 2004), which chronicles the adventures of Dr. Albert Shelton (1875-1922), an Indianapolis-born explorer, physician and Protestant missionary. According to Doug, the only place in America during the early 1900s to learn the Tibetan language was, of all unlikely places, Indianapolis.
Doug's other books include Indiana: One Pint at a Time (IHS Press, 2010), which, like IN Writing, tells the story of Three Floyds Brewing, a brewery in Munster. In IN Writing, Doug notes that the company - located in a former warehouse in an industrial park - in 2010 "received perhaps the ultimate honor when judges at ratebeer.com ranked the brewery the best in the world."
Elsewhere in northern Indiana, the Studebaker Brothers thrived for generations as the largest employer in South Bend. The five wagon-making brothers, the sons of a blacksmith, are profiled in Nelson's book Indiana Legends: Famous Hoosiers from Johnny Appleseed to David Letterman (Hawthorne Publishing, 2005). During this show, Nelson plans to share insights about the brothers, whose business, later the Studebaker Corp., eventually made popular cars in South Bend until the assembly line shut down in 1963.
During an "Ask Nelson" show in November, the influx of phone calls from listeners meant our host never had the opportunity to talk about the five brothers. One of them initially become affluent thanks to the California Gold Rush - but not for the reason you might expect.
We certainly appreciate the phone calls during these shows; in fact, they are encouraged. So the phone lines will be open throughout the entire program, even as Nelson and Doug share a cornucopia of insights about all things Indiana, including the rather obscure pawpaw. In IN Writing, Doug describes his first taste of the "greenish yellow, oblong fruit" as a 5-year-old boy in southern Indiana.
Nicknamed the "Indiana banana," the pawpaw is thought to have been brought to the Hoosier state and elsewhere by Native Americans. They are credited, according to Doug, with bringing pawpaw trees from northern Florida.
© 2016 Hoosier History Live! All rights reserved.