March 12, 2016 show
Ask Nelson and fellow author Doug Wissing
This all call-in show will be your opportunity to inquire about any aspects of our Indiana heritage, particularly "connections - sometimes unexpected - that bind us Hoosiers to the outside world."
Those are the words of an award-winning Hoosier author/journalist who will join our host, Nelson Price, a fellow author/journalist, on this show.
Nelson's co-host will be Bloomington-based Douglas Wissing, whose new book, IN Writing: Uncovering the Unexpected Hoosier State (a joint publication of Indiana University Press and the Indiana Historical Society Press), explores everything from Indiana's links to Tibet to a fruit known as "Indiana's banana" and a brewery in the Calumet Region that some have called the "world's best."
In between taking phone calls from listeners, Nelson and Doug will delve into all of those topics, as well as the legendary Studebaker Brothers from South Bend.
Listeners are invited to call the WICR-FM studio - the number is (317) 788-3314 - and pose questions to (or share insights with) our co-hosts, who plan to interview each other between the calls.
Topics are expected to include the unlikely connections between Indiana and Tibet. In IN Writing, Doug includes observations about the Tibetan Cultural Center, which was established near Bloomington by the late Thubten Norbu, the older brother of the Dalai Lama, in the 1980s.
Nelson also interviewed Norbu several times during the evolution of the distinctive cultural center, which has been visited by celebrity Buddhists like Richard Gere, as well as by the Dalai Lama.
Also among Doug's 10 books is Pioneer in Tibet (Palgrave Macmillan, 2004), which chronicles the adventures of Dr. Albert Shelton (1875-1922), an Indianapolis-born explorer, physician and Protestant missionary. According to Doug, the only place in America during the early 1900s to learn the Tibetan language was, of all unlikely places, Indianapolis.
Doug's other books include Indiana: One Pint at a Time (IHS Press, 2010), which, like IN Writing, tells the story of Three Floyds Brewing, a brewery in Munster. In IN Writing, Doug notes that the company - located in a former warehouse in an industrial park - in 2010 "received perhaps the ultimate honor when judges at ratebeer.com ranked the brewery the best in the world."
Elsewhere in northern Indiana, the Studebaker Brothers thrived for generations as the largest employer in South Bend. The five wagon-making brothers, the sons of a blacksmith, are profiled in Nelson's book Indiana Legends: Famous Hoosiers from Johnny Appleseed to David Letterman (Hawthorne Publishing, 2005). During this show, Nelson plans to share insights about the brothers, whose business, later the Studebaker Corp., eventually made popular cars in South Bend until the assembly line shut down in 1963.
During an "Ask Nelson" show in November, the influx of phone calls from listeners meant our host never had the opportunity to talk about the five brothers. One of them initially become affluent, thanks to the California Gold Rush - but not for the reason you might expect.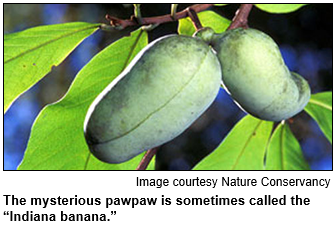 We certainly appreciate the phone calls during these shows; in fact, they are encouraged. So the phone lines will be open throughout the entire program, even as Nelson and Doug share a cornucopia of insights about all things Indiana, including the rather obscure pawpaw. In IN Writing, Doug describes his first taste of the "greenish yellow, oblong fruit" as a 5-year-old boy in southern Indiana.
Nicknamed the "Indiana banana," the pawpaw is thought to have been brought to the Hoosier state and elsewhere by Native Americans. They are credited, according to Doug, with bringing pawpaw trees from northern Florida.
In IN Writing, Doug also devotes a chapter to the use of a famous Indiana product - limestone - in the construction of the Empire State Building in New York City.
As part of his research, Doug apparently stood on a swaying catwalk on the 60th floor of the Empire State Building a couple of years ago. The building was the world's tallest "skyscraper" when it opened with 103 floors in the early 1930s. During our show, expect Nelson to ask Doug to describe his experiences on the catwalk as well as insights about Indiana's limestone companies and quarries he has visited.
Limestone from the Hoosier state also was used to construct the Indiana State Capitol Building, which was built for $2 million in 1888. With a design similar to the U.S. Capitol Building in Washington D.C., the Indiana Statehouse is featured in Indianapolis Then and Now (Pavilion Books), a visual history book put together by a team consisting of Nelson, co-author Joan Hostetler and photographer Garry Chilluffo. (An extensively revised edition of the book has just been released.)
So expect Nelson to share details about the Statehouse - our third, and the second one located in Indy - during the show. The initial Indiana State Capitol Building in Indianapolis was built during the 1830s with, among other materials, stucco - which did not hold up well.
As with previous "Ask Nelson" shows - which have featured media co-hosts like gardening guru Jo Ellen Meyers Sharp, "Indiana's Weatherman" Paul Poteet and Will Higgins, history reporter for The Indianapolis Star - the phone lines will be open throughout the entire program. The co-hosts will be prepared to take any Hoosier-focused questions at (317) 788-3314.
Note: This will be a 45-minute show, with the last 15 minutes pre-empted for WICR sports programming.
History Mystery
Not only are there several connections between Tibet and Indiana, the Hoosier state also has a link to Singapore. During the last 30 years, a well-known public figure in Indiana served as the U.S. ambassador to Singapore, an island nation in southeast Asia.
Question: Who was he?
Please do not call in to the show until you hear Nelson pose the question on the air, and please do not try to win the prize if you have won any other prize on WICR during the last two months. You must also give your first name to our engineer in order to be placed on the air. The call-in number is (317) 788-3314.
The prize pack includes a gift certificate to the Rathskeller Restaurant, courtesy of Visit Indy, and two tickets to the Indiana State Museum, courtesy of the Indiana State Museum.
Your photos solicited
8-year soiree on Feb. 25 was historical fun
Photos continue to roll in from the Feb. 25 Hoosier History Live party to celebrate our 8 years on the air. This week's featured image is of Indianapolis Mayor Joe Hogsett with the four fine young musicians of the Herron String Quartet who provided such lovely music in the entry hall at Indiana Landmarks Center as the event got under way.
If you have a good photo that you would allow us to use for publication in our e-newsletter and website, please consider emailing it to us at news@hoosierhistorylive.org. Do include the name that is to receive credit.
Thanks again to corporate supporters Indiana Landmarks and Jacquie's Gourmet Catering, as well as event sponsor Core Redevelopment.
Thanks also to individual contributors Anne Laker, Jim and Marjorie Kienle, Dennis Arbuckle, Joe Young, Kathleen Angelone, J. Scott Keller, Jennifer Q. Smith of AvantGarb, Georgia Cravey and Jim Lingenfelter, Barbara and Michael Homoya, Margaret Smith, Peggy Hollingsworth, Lorraine Vavul, Rita Kohn and William McNiece.
Your encouragement and participation, on all fronts and in myriad ways, are what keep us going - on the air, in your in-box and on the web. Thanks!
Your Hoosier History Live team,
Nelson Price, host and creative director
Molly Head, producer, (317) 927-9101
Richard Sullivan, webmaster and tech director
Pam Fraizer, graphic designer
Garry Chilluffo, media+development director
Please tell our sponsors that you appreciate their support: Indiana Authors Award | Indiana Historical Society | Indiana Landmarks | Lucas Oil | Society of Indiana Pioneers | Story Inn | Yats Cajun Creole Restaurant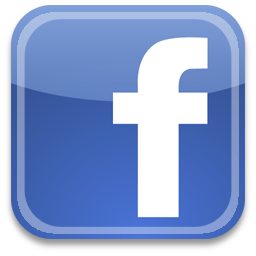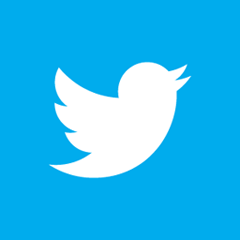 Acknowledgments to Monomedia, Visit Indy, WICR-FM, Fraizer Designs, Heritage Photo & Research Services, Derrick Lowhorn and many other individuals and organizations. We are an independently produced program and are self-supporting through organizational sponsorships and individual contributions. We do not receive any government funding. Visit our website to learn how you can support us financially. Also, see our Twitter feed and our Facebook page for regular updates.
March 19, 2016 show
James Alexander Thom on 1865 steamboat tragedy
One of Indiana's most acclaimed novelists will be our studio guest to share insights about the Hoosier state's links to a tragedy on the Mississippi River during the aftermath of the Civil War and President Abraham Lincoln's assassination.
The fire and explosion in 1865 of the Sultana - a steamboat carrying about 2,000 passengers, including many Union Army soldiers who had survived the horrific Andersonville prisoner-of-war camp - has been called "America's worst maritime disaster."
It's the focus of Fire in the Water (Blue River Press/Cardinal Publishing), the newest novel of historical fiction by James Alexander Thom, 82, whose great-grandfather survived the infamous Andersonville camp in Georgia.
Jim and his wife, author Dark Rain Thom, will be Nelson's guests for a show that also, as a salute to the state's bicentennial this year, will include insights about the Native American presence here in 1816, when Indiana became the 19th state. Dark Rain, a Shawnee, is the co-author with her husband of Warrior Woman (2004), a novel about the life of a real Shawnee leader of the 18th century.
The Thoms are renowned for the extensive historical research they undertake in writing their books. For several years, they provided riverboat commentary on the Delta Queen as historical lecturers.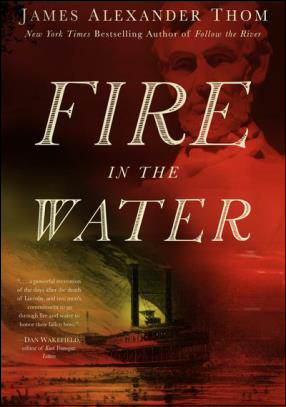 The Sultana, a wooden steamboat, exploded near Memphis, Tenn., while transporting five times the legal maximum of passengers; Jim describes them as "a pathetic human cargo of 2,000 sick and ragged survivors" of Andersonville. The explosion on April 27, 1865, happened the day after John Wilkes Booth was killed. The protagonist in Fire in the Water boards the Sultana to travel from the Deep South to Illinois to meet up with Lincoln's funeral train.
Some chapters in Fire in the Water also are set in Madison, the scenic Indiana town on the Ohio River. In addition, Madison is the hometown of some major characters in the novel.
Jim and Dark Rain Thom live in a 170-year-old log cabin in Owen County that he reconstructed on ancestral property.
He was the recipient of the inaugural Indiana Authors Award in 2009 by the Indianapolis Public Library Foundation. The byline "James Alexander Thom" first gained national fame with his novel Follow the River (1981), which landed on The New York Times bestseller list.
His other works of historic fiction include Long Knife (1979), which focuses on the exploits of George Rogers Clark during the Revolutionary War, and Panther in the Sky (1989), which focuses on the great Shawnee Leader Tecumseh.
Along with Dark Rain, Jim was a Hoosier History Live guest on April 2, 2011, for a show that tapped their advice about writing historic fiction. Jim had recently written The Art and Craft of Writing Historical Fiction (Writers Digest Books, 2011), for which he has subsequently won awards. He also has been inducted into the Indiana Journalism Hall of Fame.
Learn more:
© 2016 Hoosier History Live! All rights reserved.