March 26, 2016 show
Monika Herzig on Indiana women jazz musicians
Plenty of Hoosiers - and certainly many WICR-FM listeners - are aware of Monika Herzig, one of Indiana's best-known and most acclaimed jazz musicians.
But Monika, a jazz pianist and composer, emphasizes that many of her predecessors (including some whose accomplishments came during the ragtime era of the early 1900s) and peers have been overlooked. So, during Women's History Month, Monika has been paying tribute in performances across the state to an array of women jazz musicians, particularly composers and instrumentalists who often were overlooked.
She will be Nelson's studio guest to share insights about the women musicians, including some who were part of the heyday of the Indiana Avenue jazz scene in Indianapolis.
A native of Germany, Monika has been a faculty member at Indiana University since 2002, has toured internationally (opening for the likes of Bette Midler and Sting) and has performed at countless jazz festivals, including Indy Jazz Fest. Her upcoming release is titled The Whole World in Her Hands.
During our show, Monika will share insights about jazz musicians, including:
May Aufderheide (1888-1972), an Indianapolis native who is generally considered to have been the most important woman composer of ragtime music. Her compositions included The Thriller, Dusty, The Richmond Rag (she lived in Richmond for several years) and Novelty Rag.
Flo Garvin, an Indianapolis-based pianist and singer who enjoyed a devoted fan base beginning in the 1950s. (During the late 1950s, she often performed on Channel 6, then WFBM-TV.) A fixture at clubs on Indiana Avenue and at other piano bars, Flo Garvin was considered a pioneer for African-American women musicians. She died in 2005.
The Hampton Sisters. The beloved sisters - Aletra, Virtue, Dawn and Carmelita - enjoyed a long career that also was intertwined with the Indiana Avenue jazz scene. Their recording of Route 66 often is played on WICR-FM. The sisters were instrumentalists as well as vocalists.
And Cathy Morris, a contemporary Indy-based violinist, composer and arranger. She has performed at the Indianapolis 500 and has opened for such notables such as Burt Bacharach and George Benson.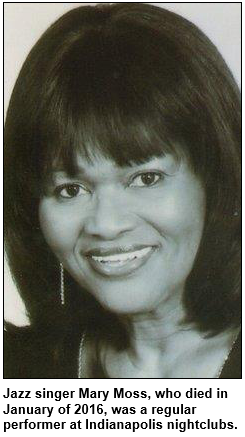 Our guest Monika Herzig has organized more than 40 concerts with internationally known artists. Regular and upcoming performances include:
For her Women's History Month events about jazz musicians, Monika often has been joined by musicians such as violinist Carolyn Dutton, who lives in Brown County, and Indianapolis-based saxophonist Amanda Gardier and clarinetist Shawn Goodman. Their careers and impact also will be explored during our show.
Among historic women composers during the ragtime era, Monika will share insights about Julia Niebergall (1886-1968) of Indianapolis. A friend of May Aufderheide, Niebergall was a pianist whose compositions included Hoosier Rag (1907). She periodically taught music at Manual High School.
The Indiana jazz scene recently lost a popular vocalist. Mary Moss - who had been a longtime regular performer at the Jazz Kitchen and the Chatterbox, two Indianapolis jazz clubs - died in January. During our show, Monika will discuss the legacy of Mary Moss, who was known as "The Lady with a Song."
Learn more:
History Mystery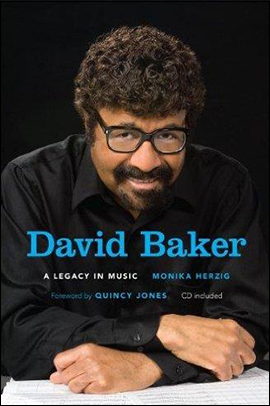 Our guest Monika Herzig has collaborated on several projects with legendary jazz composer, musician and educator David Baker. In fact, she is the author of a book titled David Baker: A Legacy in Music.
A native of Indianapolis and graduate of Attucks High School, David Baker began his career as a trombonist and toured with several big bands.
After suffering a broken jaw in a car accident, he stopped playing the trombone and switched to another instrument - one that rarely had been heard in jazz music. David Baker is credited with pioneering the use of the musical instrument in jazz.
Question: What is the instrument?
Please do not call in to the show until you hear Nelson pose the question on the air, and please do not try to win the prize if you have won any other prize on WICR during the last two months. You also must give your first name to our engineer in order to be placed on the air.
The prize pack includes a gift certificate to Arni's Restaurant and two admissions to the Benjamin Harrison Presidential Site, courtesy of Visit Indy.
Roadtrip: Rochester in northern Indiana
Guest Roadtripper and film historian Eric Grayson recommends a Roadtrip to the town of historic Rochester, which was founded in 1835. Eric tells us, "It's way up north on the new U.S. 31, and the first sign we've arrived will be the Fulton County Historical Society. This is a large museum with a number of outdoor exhibits, including a barn that they just had to restore after some damage last year. See if you can time your visit to one of the events that they have several times a year."
For lunch, consider a stop at the Rochester Flagpole, which is a local stop that has been open since 1949. They've had some ownership changes, but they're still open, and it's Eric's firm opinion that they have the best strawberry sundae in the state.
Not far away is the 1895 Fulton County Courthouse, which notable for its 10 lion sculptures.
And just outside of town is a historic lake - Lake Manitou. This is a natural lake that was dammed to expand it in the 1800s. Says Eric: "Beautiful lake, full of fish, great for swimming and canoeing."
Your Hoosier History Live team,
Nelson Price, host and creative director
Molly Head, producer, (317) 927-9101
Richard Sullivan, webmaster and tech director
Pam Fraizer, graphic designer
Garry Chilluffo, media+development director
Please tell our sponsors that you appreciate their support: The Dunham House Educational Foundation | Indiana Authors Award | Indiana Historical Society | Indiana Landmarks | Lucas Oil | Scott Keller Appraisals | Society of Indiana Pioneers | Story Inn | Yats Cajun Creole Restaurant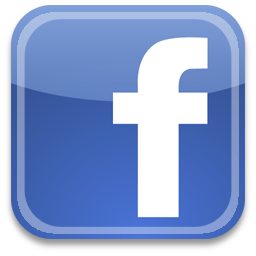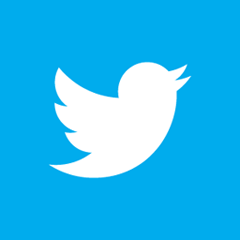 Acknowledgments to Monomedia, Visit Indy, WICR-FM, Fraizer Designs, Heritage Photo & Research Services, Derrick Lowhorn and many other individuals and organizations. We are an independently produced program and are self-supporting through organizational sponsorships and individual contributions. We do not receive any government funding. Visit our website to learn how you can support us financially. Also, see our Twitter feed and our Facebook page for regular updates.
April 2, 2016 show
Historic markers across Indiana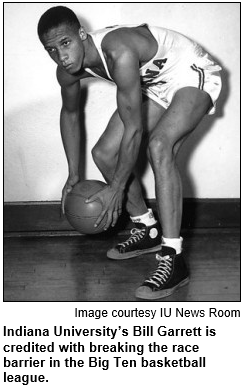 Currently under way: plans for Indiana historic markers in Brown County to honor the bluegrass music heritage (including what's now called the Bill Monroe Bean Blossom Music Festival) and in Bloomington (near the basketball stadium on the Indiana University campus) to commemorate the racial barrier in Big Ten basketball shattered by Shelbyville native Bill Garrett during the late 1940s.
Surprising omissions among the 603 state historic markers: There are none commemorating Madam Walker, James Dean and Booth Tarkington. An organization, group or individual has never initiated a proposal for a marker on a site associated with those famous Hoosiers.
To explore all aspects of state historic markers, Nelson will be joined in studio by two guests from the Indiana Historical Bureau, which administers the marker program. His guests will be Chandler Lighty, the historical bureau's new executive director, and Casey Pfeiffer, the marker program's manager.
Note: To be commemorated with a state historic marker, an event must have occurred at least 50 years ago; an individual must be dead for 20 years. (So a site associated with a notable like Kurt Vonnegut, who died in 2007, won't be eligible for 11 more years.)
State historic markers cover a range of topics, from military and women's history to milestones in industry and business. Our guest Chandler Lighty, who became the historical bureau's director earlier this year, says he wants to "ramp up" the marker program and, in particular, increase the number of markers related to cultural and sports history, as well as the heritage of ethnic and minority groups that now are "not equitably represented." The text on some markers - including several involving Native American history that were erected more than 40 years ago - is dated or even inappropriate, our guests concede.
Some marker insights:
To initiate consideration of a state historic marker, visit the historical bureau's "apply for a marker" page.
Not all historical markers you see across Indiana are state markers. "State historical markers are distinguished by the outline of the state of Indiana in the crest at the top of the marker," our guest Casey Pfeiffer notes.
The 603 markers have been installed since the mid-1940s. Before that, a WPA project during the 1930s involved the erection of a much different style of historic signage; most of those markers were removed to be used as scrap metal during World War II. (Even before the WPA project, a state effort during the 1910s and '20s encouraged communities to erect plaques and other signage that would mark important sites in state history.)
The $2,200 cost of a new state marker is assumed by the nominating organization, group or person. Permission of the property owner of the desired site is required.
State markers have been approved in recent years for sites associated with the Indianapolis Times (the long-gone newspaper won a Pulitzer Prize in 1928 for exposing the KKK's influence in Indiana politics) and, in Allen County, for Philo Farnsworth, a pioneer in the invention of television.
© 2016 Hoosier History Live! All rights reserved.