April 2, 2016 show
Historic markers across Indiana
Currently under way: plans for Indiana historic markers in Brown County to honor the bluegrass music heritage (including what's now called the Bill Monroe Bean Blossom Music Festival) and in Bloomington (near the basketball stadium on the Indiana University campus) to commemorate the racial barrier in Big Ten basketball shattered by Shelbyville native Bill Garrett during the late 1940s.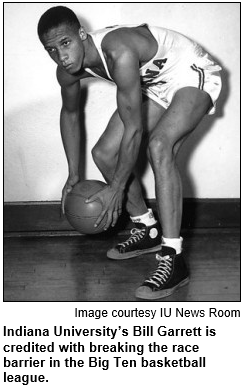 Surprising omissions among the 603 state historic markers: There are none commemorating Madam Walker, James Dean and Booth Tarkington.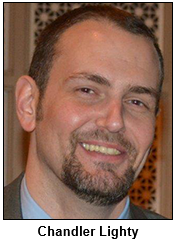 An organization, group or individual has never initiated a proposal for a marker on a site associated with those famous Hoosiers.
To explore all aspects of state historic markers, Nelson will be joined in studio by two guests from the Indiana Historical Bureau, which administers the marker program. His guests will be Chandler Lighty, the historical bureau's new executive director, and Casey Pfeiffer, the marker program's manager.
Note: To be commemorated with a state historic marker, an event must have occurred at least 50 years ago; an individual must be dead for 20 years. (So a site associated with a notable like Kurt Vonnegut, who died in 2007, won't be eligible for 11 more years.)
State historic markers cover a range of topics, from military and women's history to milestones in industry and business. Our guest Chandler Lighty, who became the historical bureau's director earlier this year, says he wants to "ramp up" the marker program and, in particular, increase the number of markers related to cultural and sports history, as well as the heritage of ethnic and minority groups that now are "not equitably represented."
The text on some markers - including several involving Native American history that were erected more than 40 years ago - is dated or even inappropriate, our guests concede. Examples include the marker at a Grant County site of a Miami Indian cemetery. The text inaccurately implies that white pioneers introduced the Miami to the practice of burying their dead; in fact, the Miami and other Native American tribes had burial practices long before whites arrived.
Some marker insights:
To initiate consideration of a state historic marker, visit the historical bureau's "apply for a marker" page.
Not all historical markers you see across Indiana are state markers. "State historical markers are distinguished by the outline of the state of Indiana in the crest at the top of the marker," our guest Casey Pfeiffer notes.
The 603 markers have been installed since the mid-1940s. Before that, a WPA project during the 1930s involved the erection of a much different style of historic signage; most of those markers were removed to be used as scrap metal during World War II. (Even before the WPA project, a state effort during the 1910s and '20s encouraged communities to erect plaques and other signage that would mark important sites in state history.)
The $2,200 cost of a new state marker is assumed by the nominating organization, group or person. Permission of the property owner of the desired site is required.
State markers have been approved in recent years for sites associated with the Indianapolis Times (the long-gone newspaper won a Pulitzer Prize in 1928 for exposing the KKK's influence in Indiana politics) and, in Allen County, for Philo Farnsworth, a pioneer in the invention of television.
According to the Indiana Historical Bureau, events or people commemorated with state markers must have had statewide significance, not just an impact on a local community.
"Sometimes, counties or local communities will install their own markers if the topic is not eligible for a state marker," Casey Pfeiffer notes.
State markers, in addition to the crest featuring the shape of Indiana, have a dark blue background with gold lettering; the signs are cast aluminum.
During the 1990s, several historic markers were erected on sites associated with the Underground Railroad; state officials looked at extensive documentation before the markers were approved. (Hoosier History Live explored myths and folklore about questionable Underground Railroad sites during a show in 2013.)
A few state historic markers feature a visual image in addition to text. These include a marker in Terre Haute that commemorates the iconic design of the Coca Cola bottle. In 1915, Root Glass Works in Terre Haute won a national competition to create the design.
Learn more:
History Mystery
No state historic marker pays tribute yet to famous Indianapolis novelist and playwright Booth Tarkington, who won two Pulitzer Prizes.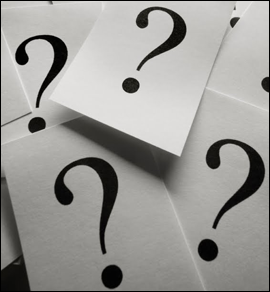 If a marker ever is erected, several choices for a site would be logical. One option would be near the historic mansion on North Meridian Street where Tarkington lived from the early 1920s until his death in 1946.
Another appropriate site for a marker would be a distinctive Indianapolis neighborhood often identified with Tarkington. That's because he used the historic neighborhood as the setting for his masterpiece, The Magnificent Ambersons (1918). He changed the names of both Indianapolis and the neighborhood in his bestselling novel - calling the city "Midland" and the neighborhood "Amberson Estates."
Question: The elegant homes of the central characters clearly are modeled after the spacious houses in what neighborhood?
Please do not call in to the show until you hear Nelson pose the question on the air, and please do not try to win the prize if you have won any other prize on WICR during the last two months. You also must give your first name to our engineer in order to be placed on the air.
The prize pack includes a gift certificate to the Slippery Noodle Inn and two admissions to the Indiana Experience, courtesy of Visit Indy, and two tickets to the premier of the "Roots of Destiny" documentary featuring the Indiana ancestral home of Barack Obama.
Roadtrip: Camp Atterbury
Guest Roadtripper Ken Marshall tells us that Camp Atterbury, just north of Columbus, Ind., offers surprising options for visitors. Think camping, hiking, a shooting range and even a small museum that tells the story of the historic WWII military base.
Horseback riding? It's available to the public nearby at Hoosier Horse Park. Ken will be making a personal visit to Camp Atterbury and will have a full report for us on Saturday.
Your Hoosier History Live team,
Nelson Price, host and creative director
Molly Head, producer, (317) 927-9101
Richard Sullivan, webmaster and tech director
Pam Fraizer, graphic designer
Garry Chilluffo, media+development director
Please tell our sponsors that you appreciate their support: Indiana Authors Award | Indiana Historical Society | Indiana Landmarks | Lucas Oil | Scott Keller Appraisals | Society of Indiana Pioneers | Story Inn | Yats Cajun Creole Restaurant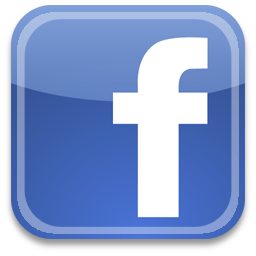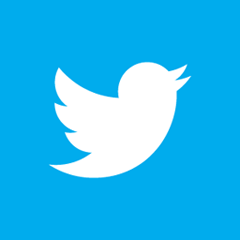 Acknowledgments to Monomedia, Visit Indy, WICR-FM, Fraizer Designs, Heritage Photo & Research Services, Derrick Lowhorn and many other individuals and organizations. We are an independently produced program and are self-supporting through organizational sponsorships and individual contributions. We do not receive any government funding. Visit our website to learn how you can support us financially. Also, see our Twitter feed and our Facebook page for regular updates.
April 9 show
Columbus architecture and city history
The American Institute of Architects once asked its members to rank U.S. cities on architectural quality and innovation. Columbus, Ind., finished sixth - behind only the significantly larger cities of Chicago, New York City, Washington D.C., San Francisco and Boston.
The modern architecture in Columbus (pop.: 45,000) has been showcased in national media ranging from CBS Sunday Morning and USA Today to Travel & Leisure and Smithsonian magazines.
Now it's Hoosier History Live's turn to explore the architectural heritage of the Bartholomew County city with one of its best-known media figures/historians as our guest.
Nelson will be joined in studio by Bartholomew County historian Harry McCawley, the retired associate editor of The Columbus Republic; he continues to write a popular, weekly newspaper column that often focuses on local history. Harry, a civic leader who has been president of the Bartholomew County Historical Society, also has edited several books focusing on Columbus history.
Key figures in the story of the Columbus architectural heritage include renowned Finnish architect Eliel Saarinen, who designed the city's First Christian Church in 1942, and his son, Eero Saarinen, who designed the Irwin Union Bank and Trust in 1955 - several years after having designed the Gateway Arch in St. Louis.
Columbus business and civic leaders who spearheaded the crusade to lure top architects with diverse, innovative designs included J. Irwin Miller (1909-2004). For nearly 50 years, Miller was at the helm of Cummins, Inc., a Fortune 500 company based in Columbus that manufactures diesel engines.
Eero Saarinen also designed the Miller House, the former residence of the Miller family that is located on more than 13 acres of landscaped gardens. The Miller House, which has been featured in Architectural Digest, is owned today by the Indianapolis Museum of Art and has become a popular destination for tours. (Famous furniture designer Charles Eames created furnishings for the Miller family.)
In downtown Columbus, historic structures include the Irwin family's ancestral home, which was built during the Civil War era. Today, it is a bed-and-breakfast called the Inn at Irwin Gardens.
Our guest Harry McCawley will share details about the origins of the city's architectural heritage. Much of the trigger was the critical need for new schools for children of the baby boom generation; Miller is said to have looked at the unimpressive design for a school and said, "We certainly can do better than this."
The eventual result has been dozens of award-winning designs and sites listed on the National Register of Historic Places.
In addition to First Christian Church, a National Historic Landmark that is considered to be the first American church designed in a contemporary style (it has indirect lighting and interior brick walls, both considered cutting edge in 1942), several other houses of worship are architecturally significant. They include North Christian Church (designed by Eero Saarinen with a hexagonal roof topped by a towering spire); St. Peter's Lutheran (Gunnar Birkertswas its architect), and First Baptist Church, designed by Harry Weese of Chicago, who also was the architect for some local schools.
The glass-walled Columbus Republic newspaper building also is considered architecturally significant; according to Harry McCawley, it "spurred downtown redevelopment."
During our show, Harry also will share insights about the beginnings during the 1800s of Columbus, which has marketed itself with the slogan: "Different By Design."
© 2016 Hoosier History Live! All rights reserved.