April 16, 2016 show
Merle Bettenhausen on his racing family
With the 100th running of the Indianapolis 500 next month, all aspects of the history of Indy-car racing and its colorful personalities have become topics for water-cooler discussion.
Significant racing personalities of the last half of the 20th century certainly include the Bettenhausen family, who have endured tragedy as well as triumphs at the Indianapolis Motor Speedway and elsewhere on the racing circuit. The patriarch, Tony Bettenhausen Sr. (1916-1961), a fan favorite who finished near the top in the 500-Mile Races of 1958 and '59, was killed in a crash at the Speedway during practice in 1961.
Nelson will be joined in studio by the middle of Tony Sr.'s three sons, Merle Bettenhausen, who lives on the westside of Indy.
Merle has been working with veteran sportswriter Gordon Kirby on an upcoming photo-filled book about the family, Tony Bettenhausen & Sons: An American Racing Family Album (Racemaker Press).
In 1972, Merle's brother, Gary Bettenhausen, nearly won the Indianapolis 500. Gary, who lived in Monrovia, was enjoying a comfortable lead at 175 laps when he was forced out with ignition problems.
Also in 1972, Merle Bettenhausen was involved in a major accident at Michigan International Speedway in which his right arm was torn off. With a prosthetic arm, Merle made a comeback the next year, competed in midget races and pulled off wins.
The youngest brother, Tony Bettenhausen Jr., competed 11 times in the Indy 500. His best finish was in 1981, his rookie year, when Tony Jr. came in seventh. Gary and Tony Jr. drove in their final Indy 500 as teammates in 1993.
Tragedy followed the family even after the brothers retired as drivers. In 2000, Tony Jr., by then the owner of a racing team based in Indy, was killed along with his wife, Shirley, and two business associates in the crash of a private plane.
Merle, our guest, was 17 years old when his father was killed in May of 1961. Tony Sr. was test-driving the car of a fellow driver when the fatal accident occurred.
Gary Bettenhausen also endured a major accident. He suffered serious, permanent injuries to his left arm during a crash in Syracuse, N.Y., in 1974. Yet he continued his career as a race driver for nearly 20 more years. Gary Bettenhausen died at age 72 in 2014.
The upcoming book is divided into sections (with on- and off-track photos) focusing on Tony Sr., Gary, Merle and Tony Jr., along with personal recollections and commentary by Merle.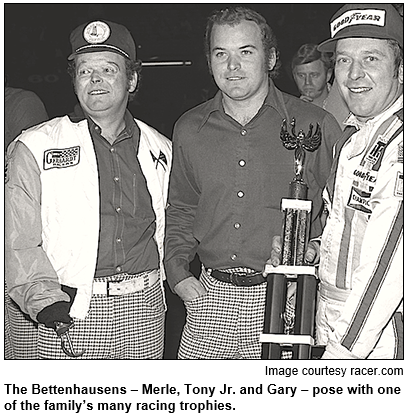 "It's doubtful there's ever been a more determined or star-crossed family in auto racing history than the Bettenhausens," Robin Miller, the well-known sportswriter and racing commentator, has written. "But throughout their victories, gut-wrenching defeats and tragedies, it was a family shaped by hard work and heart."
The Bettenhausens started out in Tinley Park, Ill., where Tony Sr. was born in 1916. He made his Indy 500 debut in 1946, the first race after the competition had been discontinued during World War II. During the 1950s, Tony Sr. won two national Indy-car championships, as well as hundreds of midget and stock car races.
Gary Bettenhausen not only is remembered as a fiercely competitive driver, but as a compassionate and valiant one. During the Indy 500 in 1971, he slammed on his brakes and leaped from his still-moving car to help a rival, driver Mike Mosley, who was pinned in a burning car. Gary pulled Mosley from the wreckage.
Our guest Merle Bettenhausen became the guardian of his two nieces, the daughters of Tony Jr. and Shirley, after the fatal plane crash. Although Merle competed in midget races after the accident in which he lost his arm, he eventually stopped racing and lived in Wisconsin for several years.
Merle moved back to Indianapolis and has been involved in the retail auto business. A popular public speaker, Merle - along with his sister, Susan - supplied many of the 350 photos that will be included in Tony Bettenhausen & Sons. The book also will include complete statistical data of the family's racing careers.
Additional research by Jeff Kamm.
History Mystery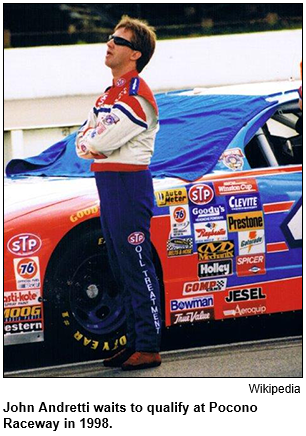 Unlike the Bettenhausens, who settled in Indiana, most of the Andretti family was based in Nazareth, Pa. That's where Mario Andretti has lived for most of his adult life and where his son, Michael, and grandson, Marco, grew up.
But Mario's twin brother, Aldo Andretti, has lived in Central Indiana for more than 40 years. Aldo's son, John Andretti, became a well-known Indy car and NASCAR driver, competing in both the Indy 500 (where his top finish was fifth in 1991) and the Brickyard 400.
John Andretti, now 53, attended a high school in the Indianapolis area. He even met his future wife, Nancy, at the high school.
Question: What high school is John Andretti's alma mater? Hint: It is located less than two miles from the Speedway.
Please do not call in to the show until you hear Nelson pose the question on the air, and please do not try to win the prize if you have won any other prize on WICR during the last two months. You also must give your first name to the engineer in order to be placed on the air.
The prize pack includes a two tickets to the Indianapolis Motor Speedway Track Tour and two tickets to the Indiana Experience at the Indiana History Center, courtesy of Visit Indy, and four tickets to the premier of the "Roots of Destiny" documentary about the Indiana ancestral home of Barack Obama in Tipton County, courtesy of the Dunham House Educational Foundation. The premier is Saturday evening, April 30, at the Ricks Centre in Greenfield.
Roadtrip: Twin Swamps in Posey County
Guest Roadtripper Michael Homoya, who is a botanist and plant ecologist with the Indiana Department of Natural Resources, suggests a Roadtrip to Twin Swamps Nature Preserve, where you will think you're in the Deep South instead of the Hoosier state!
Twin Swamps is a cottonwood-bald cypress swamp and an overcup oak swamp, with an area of southern flatwoods between the two. This preserve is one of the few existing remnants of such communities, which once occurred over large portions of the Ohio and Wabash River Valleys. The natural bald cypress swamp occurs near the northern limit of its range.
Michael tells us that we won't see alligators or Spanish moss, but otherwise we'll see many species in common with the southern states. Twin Swamps is located in Posey County, near where the Wabash River and Ohio River merge, about 25 miles southwest of Evansville and 20 miles south of New Harmony.
There's a boardwalk into the swamp that is part of a mile-long loop trail. And for our bird-loving friends, you'll see the Blue-gray Gnatcatcher and the brilliantly colored Prothonotary Warbler.
Your Hoosier History Live team,
Nelson Price, host and creative director
Molly Head, producer, (317) 927-9101
Richard Sullivan, webmaster and tech director
Pam Fraizer, graphic designer
Garry Chilluffo, media+development director
Please tell our sponsors that you appreciate their support: Indiana Authors Award | Indiana Historical Society | Indiana Landmarks | Lucas Oil | Scott Keller Appraisals | Society of Indiana Pioneers | Story Inn | Yats Cajun Creole Restaurant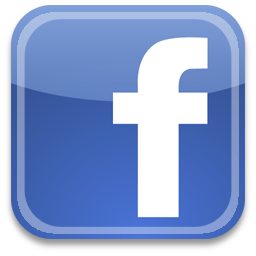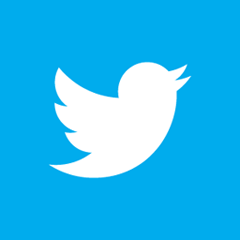 Acknowledgments to Monomedia, Visit Indy, WICR-FM, Fraizer Designs, Heritage Photo & Research Services, Derrick Lowhorn and many other individuals and organizations. We are an independently produced program and are self-supporting through organizational sponsorships and individual contributions. We do not receive any government funding. Visit our website to learn how you can support us financially. Also, see our Twitter feed and our Facebook page for regular updates.
April 23 show
A bicentennial guide to backroads Indiana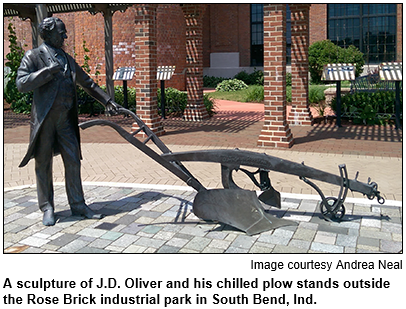 In South Bend, there is a 38-room historic home of a nationally known family that made farm equipment, including the chilled plow. An industrial park has an open-air exhibit and a smokestack from the Oliver Chilled Plow Works, the factory owned by the Oliver family. The patriarch, J.D. Oliver, founded the factory in 1853.
In Bloomington, historic houses in the Vinegar Hill neighborhood near the Indiana University campus showcase the use of Indiana limestone in several architectural styles, from Greek Revival to Art Deco.
"Many of the homes were built by big names in the limestone industry, including master carvers whose decorative skills were reflected in carvings, ornamental panels and sculptures adoring the facades," notes Andrea Neal, an Indianapolis-based journalist, historian and educator. She will join Nelson in studio to share an array of sites the public can explore to savor the state's heritage.
Dozens of the sites are featured in Andrea's book, Road Trip: A Pocket History of Indiana, that the Indiana Historical Society Press will publish in May. She also has been describing the sites in "Indiana at 200", a syndicated column Andrea has been writing for newspapers across the state in connection with this year's bicentennial.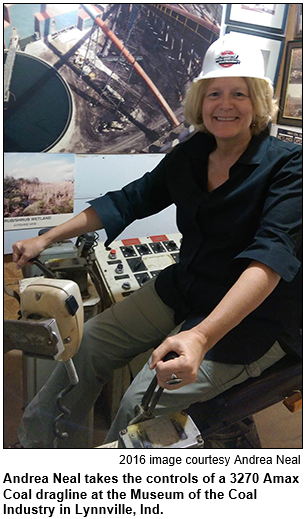 All corners of the 19th state are represented, from South Bend (where the Oliver mansion has special exhibits) to Jeffersonville on the Ohio River, where Andrea recommends a visit to the Howard Steamboat Museum. It's located in a historic mansion built by the son of steamboat entrepreneur James Howard. He founded Howard Shipyards in 1834. Steamboat travel remains important to Indiana's economy, Andrea says, noting the legislature recently increased investment in the state's ports.
Elsewhere in southern Indiana, Andrea recommends a visit to the Museum of the Coal Industry in Lynnville. "It tells the story of the southern Indiana company town and has lots of coal industry memorabilia," Andrea reports.
Andrea, an eighth-grade teacher at St. Richard's Episcopal School, and our host Nelson were colleagues for many years at The Indianapolis Star, where Andrea was editor of the editorial page. On Hoosier History Live, Andrea was a co-host in 2014 for one of our all call-in "Ask Nelson" shows. In addition, Nelson and Andrea are board members of the Society of Indiana Pioneers. Andrea also is a board member of the Benjamin Harrison Presidential Site.
For this upcoming show, she's prepared to share tips about sites that many Hoosiers many not know about. They will include an exhibit about aviation pioneer Horace Hickam at the Owen County Heritage and Cultural Center. A native of Spencer, Hickam (1885-1934) is the namesake of a U.S. Air Force base in Hawaii.
© 2016 Hoosier History Live! All rights reserved.