April 23, 2016 show
A bicentennial guide to backroads Indiana
In South Bend, there is a 38-room historic home of a nationally known family that made farm equipment, including the chilled plow. An industrial park has an open-air exhibit and a smokestack from the Oliver Chilled Plow Works, the factory owned by the Oliver family. The patriarch, J.D. Oliver, founded the factory in 1853.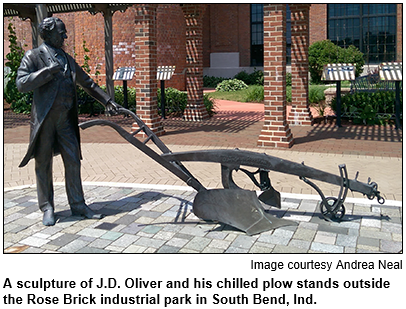 In Bloomington, historic houses in the Vinegar Hill neighborhood near the Indiana University campus showcase the use of Indiana limestone in several architectural styles, from Greek Revival to Art Deco.
"Many of the homes were built by big names in the limestone industry, including master carvers whose decorative skills were reflected in carvings, ornamental panels and sculptures adoring the facades," notes Andrea Neal, an Indianapolis-based journalist, historian and educator. She will join Nelson in studio to share an array of sites the public can explore to savor the state's heritage.
Dozens of the sites are featured in Andrea's book, Road Trip: A Pocket History of Indiana, that the Indiana Historical Society Press will publish in May. She also has been describing the sites in "Indiana at 200", a syndicated column Andrea has been writing for newspapers across the state in connection with this year's bicentennial.
All corners of the 19th state are represented, from South Bend (where the Oliver mansion has special exhibits) to Jeffersonville on the Ohio River, where Andrea recommends a visit to the Howard Steamboat Museum. It's located in a historic mansion built by the son of steamboat entrepreneur James Howard. He founded Howard Shipyards in 1834. River traffic remains important to Indiana's economy, Andrea says, noting the legislature recently increased investment in the state's ports.
Elsewhere in southern Indiana, Andrea recommends a visit to the Museum of the Coal Industry in Lynnville. "It tells the story of the southern Indiana company town and has lots of coal industry memorabilia," Andrea reports.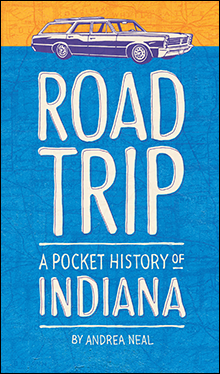 Andrea, an eighth-grade teacher at St. Richard's Episcopal School, and our host Nelson were colleagues for many years at The Indianapolis Star, where Andrea was editor of the editorial page. On Hoosier History Live, Andrea was a co-host in 2014 for one of our all call-in "Ask Nelson" shows. In addition, Nelson and Andrea are board members of the Society of Indiana Pioneers. Andrea also is a board member of the Benjamin Harrison Presidential Site.
For this upcoming show, she's prepared to share tips about sites that many Hoosiers many not know about. They will include an exhibit about aviation pioneer Horace Hickam at the Owen County Heritage and Cultural Center. A native of Spencer, Hickam (1885-1934) is the namesake of a U.S. Air Force base in Hawaii.
During the bicentennial year, Andrea urges Hoosiers to tour the Indiana Statehouse, which was built in the 1880s. The statehouse features busts of - and information about - historic Hoosiers.
They include James Hinton (1834-1892), the first African-American elected to the Indiana General Assembly. A Republican who represented Indianapolis in the House of Representatives, Hinton fought for the Union Army in the Civil War and helped organize the 28th U.S. Colored Troops regiment from Indiana. He was elected to the state legislature in 1880, just 10 years after the 15th Amendment to the U.S. Constitution was ratified, allowing African-Americans to vote.
For those interested in our state's Native American heritage, Andrea recommends a visit to the Twin Lakes region in northern Indiana that once was the homeland of the Potawatomi Indians.
The Potawatomi were forcibly removed from Indiana in 1838 on what became known as the Trail of Death to Kansas. The heritage of the Potawatomi is honored every September in Rochester during the Trail of Courage Living History Festival. Historic markers along the Trail of Death commemorate camp sites and stops during the march of Potawatomi men, women and children. Many perished from exhaustion, disease and the effects of the weather during the 660-mile march, which was led by Gen. John Tipton. The markers describe the number of deaths recorded at the sites and the distance traveled between stops.
Roadtrip: Geneva in northeast Indiana
Guest Roadtripper and film historian Eric Grayson suggests a Roadtrip to Geneva in northeast Indiana.
"If coming from Indianapolis, go north on I-69 and then east on S.R. 18 to the town of Montpelier, where you can have lunch on the way at the Tin Lizzy," Eric tells us. "This is a seasonal place, open mostly in the summers, but it's full of architectural ornaments from closed and abandoned buildings.
"Outside it, at the intersection of Highways 3 and 18," he continues, "you'll see a giant Paul Bunyan holding a small ice cream cone. How can you beat that?"
Eric recommends the tenderloins, an Indiana tradition.
Then, going further east on S.R. 18 and then north on S.R. 27, one arrives at historic Geneva. Geneva always was a small town, and it still is, but it had a huge claim to fame: It's where Gene Stratton-Porter first fell in love with the Limberlost swamp. Her house still stands there, and it has been restored as the Limberlost State Historic Site.
They've just recently spruced up the whole place, and there's a new interpretive center in the back that opened a couple of years ago.
"I'm also told that they are restoring parts of the swamp, and it's now a haven for birds and other wetland wildlife," says Eric. "This is with the cooperation of Geneva's biggest industry, Red Gold, which is just outside of town. Red Gold is not offering tours at the moment, but you can drive by and see the huge factory there."
History Mystery
During a recent Hoosier History Live show, the Roadtrip report was about a state park in southern Indiana. The state park includes a natural landmark that served as the meeting place of two famous explorers in the early 1800s. In fact, the state park takes its name from the natural landmark. The state park also has 220 acres of ancient fossil beds.
Question: What is the Indiana state park?
Please do not call in to the show until you hear Nelson pose the question on the air, and please do not try to win the prize if you have won any other prize on WICR during the last two months. You also must give your first name to the engineer in order to be placed on the air.
The prize pack includes a four tickets to the Indiana Wine Fair on Saturday, April 30 in Brown County, courtesy of Story Inn, and two tickets to the Indianapolis Museum of Art and two tickets to the President Harrison Presidential Site, courtesy of Visit Indy.
Your Hoosier History Live team,
Nelson Price, host and creative director
Molly Head, producer, (317) 927-9101
Richard Sullivan, webmaster and tech director
Pam Fraizer, graphic designer
Garry Chilluffo, media+development director
Please tell our sponsors that you appreciate their support: Indiana Authors Award | Indiana Historical Society | Indiana Landmarks | Lucas Oil | Scott Keller Appraisals | Story Inn | Yats Cajun Creole Restaurant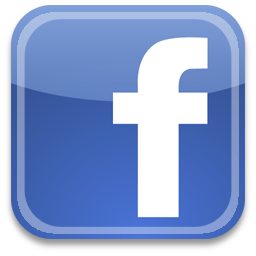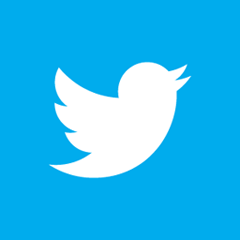 Acknowledgments to Monomedia, Visit Indy, WICR-FM, Fraizer Designs, Heritage Photo & Research Services, Derrick Lowhorn and many other individuals and organizations. We are an independently produced program and are self-supporting through organizational sponsorships and individual contributions. We do not receive any government funding. Visit our website to learn how you can support us financially. Also, see our Twitter feed and our Facebook page for regular updates.
In the news
Nelson's Ryan White book receives award
Hoosier History Live host Nelson Price's book The Quiet Hero: A Life of Ryan White (2015, Indiana Historical Society Press) has received one of the highest national honors in independent publishing. The Quiet Hero is a gold medalist in the Independent Book Publishers Association's 2016 Benjamin Franklin Book Awards.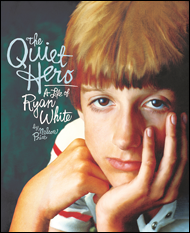 The book, which explores the courage Hoosier Ryan White and his mother Jeanne displayed after learning the 13-year-old boy was diagnosed with AIDS, took home gold in the Teen Nonfiction category. Ryan was diagnosed in 1985 after receiving contaminated blood-based products used to treat his hemophilia. He died in 1990 at the age of 18.
"Ryan became the 'face' of young people with AIDS in the country because he was such an effective communicator, whether speaking to an assembly of thousands of attendees, a national TV audience or just one-on-one with a peer," said author Nelson Price. "He taught tolerance during an era of panic when tolerance was desperately needed."
Ryan's mother, Jeanne White-Ginder, who now lives in Florida, was a guest on Hoosier History Live on July 25, 2015.
According to the Indiana Historical Society, The Quiet Hero: A Life of Ryan White was one of nearly 1,400 entries from across the publishing industry that were submitted to the 2016 awards program for consideration. The finalists were narrowed down to one gold medalist from each of the 54 categories.
April 30 show
Hoosiers who competed in early Indy 500s
After 22-year-old native Hoosier Joe Dawson won the Indianapolis 500 in 1912, he hurried from the Indianapolis Motor Speedway to his family's home at 2828 N. Illinois St. to hug his mom.
Charlie Merz, the son of an Indianapolis police officer, survived horrific accidents early in his racing career to complete the final lap of the Indy 500 in 1913 - with his car on fire. He died in 1952 and is buried in Crown Hill Cemetery.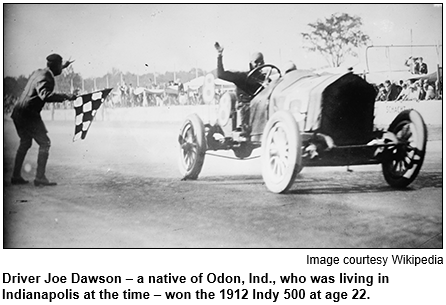 In 1919, the Indy 500 was won by popular Howdy Wilcox, a pioneer race driver born in Crawfordsville. His son Howard S. Wilcox, also known as Howdy, founded the Little 500 bicycle race at Indiana University in the early 1950s.
As the countdown continues to the 100th running of the Indy 500, Hoosier History Live will explore the colorful lives and careers of these and other early race drivers who had deep connections to Indiana.
Our guest will be Indy native and lifelong racing enthusiast Mark Dill, the creator of firstsuperspeedway.com, an extensive website about auto racing, including the sport's pre-1920 history.
Mark, who is based in Cary, N.C., has worked in marketing and public relations for various high-tech companies; he also previously worked for the Indianapolis Motor Speedway and, when he was an Indiana University student, as news director of Indianapolis Raceway Park. Mark and his wife, Esther, own Mark Dill Enterprises Inc., which helps market the rapidly growing sport of vintage auto racing.
Speaking of vintage: Many Hoosiers know a bit about Ray Harroun, a Pennsylvania native who won the inaugural Indy 500 in 1911 with a Marmon car made in Indianapolis. That race has been the focus of Hoosier History Live shows, including some with Speedway historian extraordinaire Donald Davidson. Most recently, Donald was Nelson's studio guest on April 4, 2015 for a program that explored the impact of track announcer Tom Carnegie and popular driver Jimmy Clark, the "Flying Scot" who won the Indy 500 in 1965.
For this show, we will explore some Hoosiers whose legacies are not as well remembered by the general public today - as well as others such as Wilcox and Barney Oldfield, an Ohio native who, as our guest Mark Dill puts it, was "embraced by Indiana like a native son." A confidant of Speedway founder Carl Fisher, Oldfield (1878-1946) was a racing pioneer and showman who even starred in silent movies.
Although Harroun won the inaugural Indy 500 in 1911, the first lap was led by driver Johnny Aitken, an Indianapolis native whose life and racing achievements Mark will discuss during our show. (According to Donald Davidson's Official History of the Indianapolis 500 with co-author Rick Shaffer, Aitken stayed in front for the first four laps of the 1911 race.)
Mark also will share insights about Joe Dawson, the winner of the second Indy 500 who went home to hug his fretful mother, an anecdote celebrated in local newspapers in 1912. Described as a "simple, modest man," Dawson (at age 22 years and 10 months) remained the youngest Indy 500 winner for several decades.
According to Mark's research, Dawson lived with his parents in a house with "the 1912 version of a man cave" that featured college football and baseball pennants.
Other early Indy 500s drivers we will explore include "Farmer" Bill Endicott, whose nickname, Mark says, derived from his ownership of a farm near Crawfordsville.
In addition to his firstsuperspeedway.com website, Mark oversees a Facebook page on the same subjects.
Earlier in his career, Mark was vice president of Nortel and, in that capacity, worked with former Indy 500 driver Scott Goodyear on sponsorships. Mark also is a regular guest and commentator about racing for radio and TV and has been active in the SportsCar Vintage Racing Association.
Learn more:
© 2016 Hoosier History Live! All rights reserved.