May 14, 2016 show
'Hoosiers' vs. 'Indianans'
Are there any residents of the Hoosier state who refer to themselves as "Indianans"?
Very few, surely. That's why, in an unusual bipartisan effort these days, the state's U.S. senators, a Republican and a Democrat, are asking the federal government to change its official style manual, dropping "Indianan" in favor of "Hoosiers".
So it's timely for Hoosier History Live to explore the origins and evolution of the terms, as well as their connotations. If "Indianans" is a mouthful, consider there were eras when an some people used an even more odd-sounding word - "Indianians" - to refer to residents of the 19th state.
To tackle the "Hoosiers vs. Indianans" issues, Nelson will be joined in studio by:
Ray Boomhower of the Indiana Historical Society. He's the editor of Traces of Indiana and Midwestern History, a magazine that has published articles delving into various aspects of the evolution of "Hoosier." Ray also is the author of Jacob Piatt Dunn, Jr .: A Life in History and Politics(Indiana Historical Society Press, 1997), a biography of an influential historian who researched and wrote extensively about the topic.
And Libby Cierzniak, an Indianapolis attorney who writes for historicindianapolis.com. In a recent article, Libby described the evolution of "Indianian" and "Indianan." She also noted that, during the early 1900s, some newspapers referred to residents of the Hoosier capital as "Indianapolitans".
The word "Hoosier" has been traced to letters written during the 1820s. By the 1830s, when Richmond, Ind., poet John Finley wrote a popular poem called The Hoosier's Nest, the term apparently didn't even need to be defined for general readers.
Its origins, though, remain unclear - and probably never will be known for certain, experts say. Most Indiana natives have been told since childhood about the various theories.
Some accounts contend "Hoosier" is a slurring of a question that early Indiana settlers asked in response to a knock on their cabin door: "Who's there?"
Others attribute the nickname to the slurring of a canal contractor's name; an Anglo-Saxon dialect term for "hill" and "highlander," or a Native American term for "maize."
James Whitcomb Riley, who became nationally famous as the "Hoosier Poet," even joked that the word had its origins in the brawls at taverns on the Indiana frontier. When a patron pulled out a knife and cut off another person's ear, which fell to the floor, others in the tavern supposedly inquired, "Whose ear?"
Regardless of its roots, the word "Hoosier" long ago became entrenched, and even embraced, among Indiana residents - despite the fact that some people in other regions of the country may regard it as a synonym for "rustic" or "hick." Perhaps to avoid a term that could be considered derogatory, some media outlets have used the seldom-heard "Indianans"; The New York Times has used it in stories as recently as this month.
And the style manual of the U.S. Government Publishing Office designates "Indianan" as the official term for the state's residents. U.S. Senators Dan Coats and Joe Donnelly, a Republican and Democrat respectively, are lobbying the federal government to switch to "Hoosiers" as the official term.
"This style bible for bureaucrats requires the use of the term 'Indianan' to refer to Hoosiers in all official publications of Congress, the White House and other federal agencies," our guest Libby Cierzniak, a partner at Faegre Baker & Daniels, writes in her historicindianapolis.com article.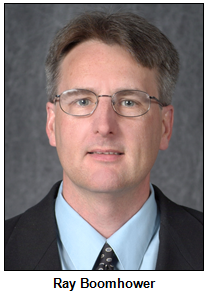 Jacob Piatt Dunn (1855-1924), the pre-eminent Indiana historian of his era, wrote a five-volume series titled "Indiana and Indianans" in which he argued for the use of "Indianan." (He particularly objected to the early use of "Indianians.")
In any case, the term "Hoosiers" took hold and is spoken with pride by most residents of the state. It has been used in everything from the title of an iconic movie - Hoosiers (1986) often is considered the best sports movie of all time - to the nickname of Indiana University's sports teams and the initial name of the stadium for the Indianapolis Colts, the Hoosier Dome.
And "Hoosier hospitality" has been a catch phrase touted by generations of residents.
Learn more:
Roadtrip: Oswell Wright marker in Corydon
Guest Roadtripper and historic preservationist Maxine Brown of Corydon is always encouraging Hoosier History Live listeners to visit the many historic sites in Corydon and southern Indiana, and especially those that have to do with early African Americans.
The Oswell Wright historical maker in downtown Corydon pays tribute to free African American Oswell Wright, who was born in Maryland in the early 1810s and bought land in Corydon in May 1849.
As did many free blacks of the time, Oswell Wright assisted other African Americans in Underground Railroad activity, and he was arrested in the process.
Learn more from Maxine Brown on Saturday. Some of her own African-American ancestors came to Corydon and Harrison County in 1814 as a group of about 100 former slaves. The group had been emancipated by their former owners, Paul and Susanna Mitchem, white farmers originally from North Carolina.
History Mystery
A distinctive type of cabinet - made in Indiana and popular across the country during the late 1800s and early 1900s - was known as a "Hoosier."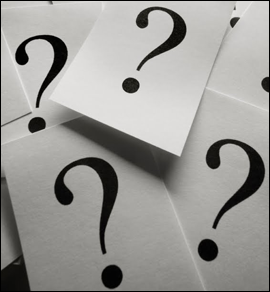 Marketed as "step savers," Hoosier Cabinets consisted of several parts, including a slide-out shelf and multiple drawers or compartments with doors.
Although several companies made Hoosier Cabinets, they primarily were associated with a furniture-making business located in a town east of Indianapolis. The name for the Hoosier Cabinet was derived from a company (which also had Hoosier in its name) based in the town.
Question: What is the town primarily associated with making Hoosier Cabinets?
Please do not call in to the show until you hear Nelson pose the question on the air, and please do not try to win the prize if you have won any other prize on WICR during the last two months. You must also give your first name to our engineer in order to be placed on the air.
The prize pack includes a Family 4-Pack to Conner Prairie Interactive History Park, including four tickets to the 1859 Balloon Voyage, and a gift certificate to Arnie's Restaurant, courtesy of Visit Indy.
Your Hoosier History Live team,
Nelson Price, host and creative director
Molly Head, producer, (317) 927-9101
Richard Sullivan, webmaster and tech director
Pam Fraizer, graphic designer
Garry Chilluffo, media+development director
Please tell our sponsors that you appreciate their support: Indiana Authors Award | Indiana Historical Society | Indiana Landmarks | Lucas Oil | Scott Keller Appraisals | Story Inn | Yats Cajun Creole Restaurant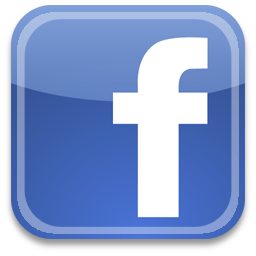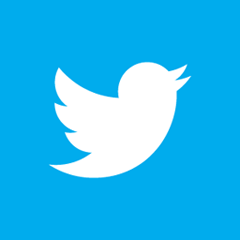 Acknowledgments to Monomedia, Visit Indy, WICR-FM, Fraizer Designs, Heritage Photo & Research Services, Derrick Lowhorn and many other individuals and organizations. We are an independently produced program and are self-supporting through organizational sponsorships and individual contributions. We do not receive any government funding. Visit our website to learn how you can support us financially. Also, see our Twitter feed and our Facebook page for regular updates.
May 21 show - encore presentation
Postcards from Indiana
Here's a dispatch to send far and wide: Beginning in the late 1800s and early 1900s, almost every small town in Indiana had its own postcard.
So did landmark buildings and institutions. Not just hotels, spas, restaurants and drug stores, but sanitariums, prisons and asylums, as well.
Also during that era, one of the country's most popular postcard artists was based in Indianapolis, as Nelson and his guests discuss during this show, which originally was broadcast Aug. 15, 2015.
"In the century before Twitter, text messaging and Snapchat, people who wanted to send a short and concise message simply picked up a postcard at the newsstand or drugstore and dropped it in the mail," notes Indianapolis attorney Libby Cierzniak in an article for historicindianapolis.com. Libby, a partner at Faegre Baker & Daniels, collects vintage photos, postcards, advertising and other memorabilia about the Hoosier capital.
During our show, she shares insights about Cobb X. Shinn, an Indy-based artist of the early 1900s who designed nationally distribute postcards. Although her research indicates Shinn was creating more than 400 different designs annually by 1912, he specialized in postcards that depicted frogs dressed in formal attire.
In addition to Libby, Nelson's guests are two members of the Indianapolis Postcard Club:
Glory June Greiff, a public historian and author who uses Indiana postcards (Glory estimates that she owns more than 2,000) for her research about Indiana state parks, outdoor sculptures, roads and roadside attractions.
And Dr. Chuck Hazelrigg, a dentist and pharmacist who collects vintage Indiana postcards of small towns, drug stores, sanitariums, asylums and even prisons.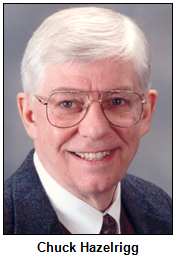 According to the Smithsonian Institution, the postcard era began in the early 1870s with the debut of government-produced, pre-stamped postal cards. (During earlier eras, so-called "mailed cards" were sent by some people who wrote notes on them.)
In Libby's article, she notes that the popularity of postcards boomed to such an extent that, by 1912, the U.S. Postal Service was processing an average of 8 million postcards daily.
Shinn, who was born in 1887 and studied at what was then called the John Herron Art Institute, designed thousands of the postcards. Many of his designs, according to Libby, appeared in a series of four to 16 cards that were sold as sets. They included a "Tin Lizzy" series that featured the Model T Ford. Shinn's small studio was at the corner of Ohio and Alabama streets.
Lavish buildings in Indiana that were promoted with postcards included the two world-famous resort hotels in southwestern Indiana, the French Lick Springs Hotel and the West Baden Springs Hotel. Some postcards were devoted exclusively to promoting the mineral waters available at the hotels, including Pluto water sold at French Lick.
Learn more:
© 2016 Hoosier History Live! All rights reserved.