June 11, 2016 show
Bicentennial bucket list
Do your pipe dreams involve sleeping in a historic building that served as a county jail for nearly 120 years? Would you enjoy donning vintage jail clothes and uniforms during your visit?
En route to the Old Jail Inn in Parke County, you could swing by the largest railroad bridge in the nation.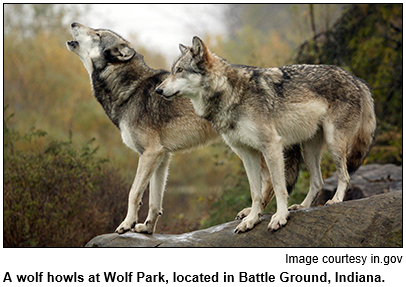 Constructed in 1906 by Italian immigrant laborers, the Tulip Trestle Bridge is in Greene County in western Indiana. The steel-girded railroad bridge is 2,307 feet long and 157 feet tall.
According to Visit Greene County, that makes the Tulip Trestle (known locally as "the Viaduct") the largest in the country. Graffiti on it includes the question: "Michelle, Will You Marry Me?"
The Old Jail Inn, which was built in the 1870s, and the Tulip Trestle Bridge are among 200 "bucket list" destinations or experiences that Visit Indiana is touting as "musts" as Indiana celebrates its bicentennial this year.
The bucket list by Visit Indiana (the Indiana Department of Tourism) includes well-known destinations such as the West Baden Springs Hotel in Orange County, the Indiana High School Basketball Hall of Fame in New Castle and the Decatur County Courthouse, which has a tree growing out of its roof in Greensburg.
Rather than exploring those sites - which have been the focus of previous Hoosier History Live shows - we will delve into little-known destinations or fresh experiences on the bucket list, particularly those with historic aspects.
They include a trip to the restaurant considered the oldest in Indiana.
It's the Log Inn, which was built as a stagecoach stop and trading post in 1825 in the tiny town of Haubstadt about 12 miles north of Evansville. According to folklore, the Log Inn was patronized by Abraham Lincoln in 1844 during a speaking tour to tout Henry Clay as the Whig Party's presidential candidate. (By then, Lincoln would have been a resident of Illinois for more than 20 years. But young Abe had lived with his family in southern Indiana beginning in 1816, the same year we became the 19th state.) The Log Inn serves fried chicken, ham and roast beef.
To share details about the Log Inn and other "bucket list" sites and experiences, Nelson will be joined in studio by Jake Oakman, who has been Visit Indiana's communications director. Jake recently became media relations director for Lt. Gov. Eric Holcomb, who oversees tourism.
The bucket list is topped by the Old Jail Inn, an Italianate structure that served as the Parke County Jail from 1879 to 1998; for much of that time, it also was the residence of county sheriffs and their families. In 2010, the Old Jail Inn opened as a bed-and-breakfast where guests are encouraged to don original jail clothes and uniforms.
The state's bucket list is divided into destinations and "must do" experiences, such as dining at the Log Inn. Experiences also include participating in the massive raft race at Fort Wayne's popular Three Rivers Festival. Fort Wayne, Indiana's second-largest city, is located at the confluence of three rivers (the St. Mary, St. Joseph and the Maumee), accounting for the name of the festival. It has been a popular annual event since 1969; this year's Three Rivers Festival will be July 8-16.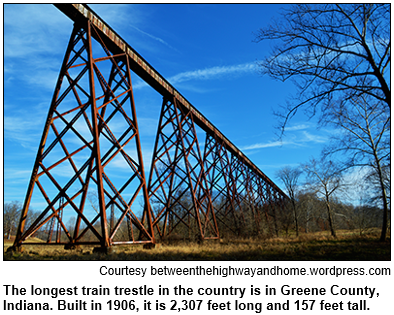 In addition to the oldest restaurant in the state, the bucket list includes the oldest billboard. Erected during the 1930s, the billboard touts Clabber Girl Baking Soda and is located just east of Terre Haute. (The billboard still has a working clock.) In downtown Terre Haute, Clabber Girl, owned by the Hulman family, also has a museum about the baking powder and the company, which diversified tremendously under Tony Hulman (1901-1977). A multimillionaire, Hulman bought the Indianapolis Motor Speedway after World War II and revitalized the racetrack.
Terre Haute also is the home of another bucket list destination, the CANDLES Holocaust Museum. Founded by Terre Haute resident Eva Mozes Kor, a survivor of the Nazis' notorious experiments on twins during World War II, the museum is dedicated to telling the stories of the experiments overseen by Dr. Josef Mengele and preventing future atrocities.
During our show, Jake and Nelson also will discuss Wolf Park in the town of Battle Ground near Lafayette. A bucket list destination, Wolf Park is an education and research facility that is the home for packs of gray wolves, coyotes and foxes. The park periodically hosts "Howl Nights" with the wolves.
During previous Hoosier History Live shows about the bicentennial, we have focused on grassroots projects under way in counties and towns across the state. Our guests have included Indiana's first lady, Karen Pence, who is serving as the bicentennial ambassador, and Perry Hammock, executive director of the Indiana Bicentennial Commission.
Learn more:
Visit Indiana - Website of the Indiana Office of Tourism Development, Indiana's official travel-planning source.
Roadtrip: RV life in Central Indiana
Guest Roadtripper and foodie favorite Daina Chamness tells us: "We all know about state parks, but what about some of the private campgrounds in central Indiana as getaway spots?"
Daina and husband Larry are retired, or semi-retired, and enjoy visiting "bucket list" attractions across the country, as well as locally, in a travel trailer. They spent a couple of winter months in New Mexico, and they are looking to possibly live completely on wheels in a 5th-wheel recreational vehicle.
"Like gypsies," says Daina. "We can spend summers at a campground in central Indiana, and our kids can come to visit us there."
Last week Daina and Larry looked at Greenfield KOA, S&H Campground and Heartland Resort, all very near to Indianapolis but also out in the country. You also can find information about RV camping in central Indiana at Camp Indiana.
History Mystery
The bicentennial "bucket list" put together by Visit Indiana includes a popular museum of classic cars that's located in a small town in a far corner of the state.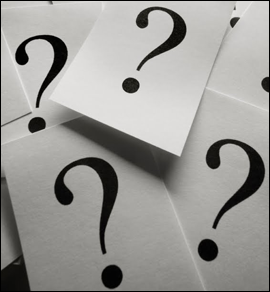 The town, which has a population of about 13,000 people, was the headquarters of an automobile company during the 1930s.
The museum, which typically exhibits 120 cars made in Indiana, is located in the former company's Art Deco-style headquarters building. It has been designated a National Historic Landmark.
Question: Name the small Indiana town known for its museum of vintage cars.
Hints: It is not South Bend or Kokomo, which also have museums devoted to auto heritage.
Please do not call in to the show until you hear Nelson pose the question on the air, and please do not try to win the prize if you have won any other prize on WICR during the last two months. You must also give your first name to our engineer in order to be placed on the air.
The prize pack includes two tickets to the Indianapolis Zoo, a gift certificate to Claddagh Irish Pub, and four admissions to The Indiana Experience at the Indiana History Center, all courtesy of Visit Indy.
Your Hoosier History Live team,
Nelson Price, host and creative director
Molly Head, producer, (317) 927-9101
Richard Sullivan, webmaster and tech director
Pam Fraizer, graphic designer
Garry Chilluffo, media+development director
Please tell our sponsors that you appreciate their support: Circle Business Equipment | Indiana Authors Award | Indiana Historical Society | Lucas Oil | Story Inn | Yats Cajun Creole Restaurant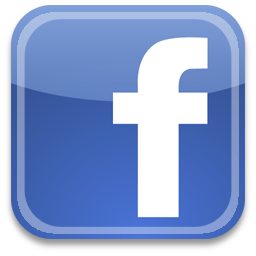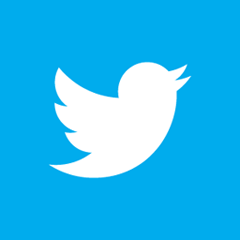 Acknowledgments to Monomedia, Visit Indy, WICR-FM, Fraizer Designs, Heritage Photo & Research Services, Derrick Lowhorn and many other individuals and organizations. We are an independently produced program and are self-supporting through organizational sponsorships and individual contributions. We do not receive any government funding. Visit our website to learn how you can support us financially. Also, see our Twitter feed and our Facebook page for regular updates.
A fun project to be a part of!
Opportunities to help the program
"Hoosier History Live does more to promote Indiana history than does any single source," says Indianapolis author and educator Andrea Neal. And thanks to renewal individual donors Carol Bacon of Connecticut, who listens to us online, and Margaret Smith of Indianapolis. You can always visit the yellow button on our website, which just takes a few seconds! Or visit the Support the show page on our website.
Regulars meet at the Washington Westfield Historical Society and Museum each week to listen to Hoosier History Live every Saturday at noon. The museum is at 145 S. Union St. in Westfield, Ind. The museum is free and open to the public. And the Irvington Library continues to meet, and often a member calls in to the show to win the History Mystery or to share a question or comment.
Want to start a listening group? All you need is a relatively quiet place, chairs and a radio, or an online listening device in a place that has good wi-fi. Remember, you can listen live to our show anywhere in the world. And this is a great way to get people into your business or into your organization's space.
By the way, Central Library in Indianapolis has offered a room for a listening group but needs volunteers to commit to hosting and facilitating the group. Contact producer Molly Head if you are willing to commit to facilitating such a group at molly@hoosierhistorylive.org.
Hoosier History Live needs a volunteer to place basic show information and topics on online calendars around the state. If you are skilled at social media and would be interested doing some online public relations work for us, contact molly@hoosierhistorylive.org.
June 18 show
The grave in the road
It has been a landmark for nearly 185 years in Johnson County.
A county road splits to avoid the burial site of a farmer's wife who died in 1831. Her grandson guarded the grave with a shotgun during the early 1900s when county officials were moving other graves to a new cemetery so they could create County Road 400S near the town of Amity.
Known as "The Grave in the Road", the burial site is in the news again because archaeologists have been excavating as part of a project to widen the road and make it safer for motorists. The team is being led by University of Indianapolis archaeologist and biological anthropologist Dr. Christopher Schmidt. Chris, the director of the Indiana Prehistory Laboratory, will be Nelson's studio guest.
So will David Pfeiffer, executive director of the Johnson County Museum of History. He will share insights about county history during the era and early pioneers. They included Nancy Kerlin Barnett, the farmer's wife who died in 1831. According to news reports, her final request was to be buried on the site near Sugar Creek, which then was a grassy hill. After the county road was created, a marker was erected on the gravesite to signify its local importance.
In addition to sharing insights about the temporary move of Nancy Barnett's remains - which will be lowered for increased protection - Chris will discuss general issues involved in sensitive excavations. Credited with discovering the oldest known man-made tool on Hoosier soil, Chris has been a popular guest on previous Hoosier History Live shows. They include a program in September 2012 that explored the ancient people who lived more than 10,000 years ago in the densely wooded forests that became Indiana.
"What makes this so important is it's in the hearts of so many people," Chris told The Franklin Daily Journal, referring to the excavation of Nancy Kerlin Barnett. The examination of her remains - before reburial - is expected to result in insights about Indiana life during the 1830s.
According to our guest David Pfeiffer, a history of Johnson County written in the 1880s "lists William Barnett as arriving in the county, presumably with Nancy Kerlin Barnett, in 1822." David reports that Johnson County's population at its founding in 1822 was about 500; it had increased to about 4,000 by 1830, the year before Nancy Kerlin Barnett died.
Her descendants were consulted about the excavation and roadway widening process. According to news accounts, the gravesite has been disrupted by accidents when motorists missed the jog as well as by large vehicles, including farm equipment, as they traveled along the county road. After the road is made safer, Barnett's gravesite will remain in the middle of it.
A portion of the project's cost was funded by the Johnson County Museum of History, which is located in a former Masonic temple in Franklin. The museum has interactive exhibits, including a replica Conestoga wagon that children can walk through to experience pioneer life during the 1800s; it also houses a genealogy and local-history library.
© 2016 Hoosier History Live! All rights reserved.