June 18, 2016 show
The grave in the road
It has been a landmark for nearly 185 years in Johnson County.
A county road splits to avoid the burial site of a farmer's wife who died in 1831. Her grandson guarded the grave with a shotgun during the early 1900s when county officials were moving other graves to a new cemetery so they could create County Road 400S near the town of Amity.
Known as "The Grave in the Road", the burial site is in the news again because archaeologists have been excavating as part of a project to widen the road and make it safer for motorists. The team is being led by University of Indianapolis archaeologist and biological anthropologist Dr. Christopher Schmidt. Chris, the director of the Indiana Prehistory Laboratory, will be Nelson's studio guest.
So will David Pfeiffer, executive director of the Johnson County Museum of History. He will share insights about county history during the era and early pioneers. They included Nancy Kerlin Barnett, the farmer's wife who died in 1831. According to news reports, her final request was to be buried on the site near Sugar Creek, which then was a grassy hill. After the county road was created, a marker was erected on the gravesite to signify its local importance.
As the work has progressed, Chris and his UIndy archaeology team have discovered the remains of at least six other people in the gravesite, according to news accounts. As it turns out, the gravesite of Mrs. Barnett actually may have been part of a small Barnett family cemetery. The remains are of two women, a man and four children.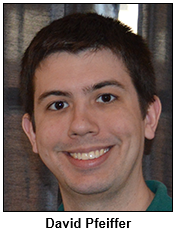 In addition to sharing insights about the temporary move of Nancy Barnett's remains - which will be lowered for increased protection - Chris will discuss general issues involved in sensitive excavations. Credited with discovering the oldest known man-made tool on Hoosier soil, Chris has been a popular guest on previous Hoosier History Live shows. They include a program in September 2012 that explored the ancient people who lived more than 10,000 years ago in the densely wooded forests that became Indiana.
"What makes this so important is it's in the hearts of so many people," Chris told The Franklin Daily Journal, referring to the excavation of Nancy Kerlin Barnett. The examination of her remains - before reburial - is expected to result in insights about Indiana life during the 1830s.
According to our guest David Pfeiffer, a history of Johnson County written in the 1880s "lists William Barnett as arriving in the county, presumably with Nancy Kerlin Barnett, in 1822."
David reports that Johnson County's population at its founding in 1822 was about 500; it had increased to about 4,000 by 1830, the year before Nancy Kerlin Barnett died.
Her descendants were consulted about the excavation and roadway widening process. According to news accounts, the gravesite has been disrupted by accidents when motorists missed the jog as well as by large vehicles, including farm equipment, as they traveled along the county road.
After the road is made safer, Barnett's gravesite will remain in the middle of it.
A portion of the project's cost was funded by the Johnson County Historical Society. It's the non-profit that also supports the Johnson County Museum of History, which is located in a former Masonic temple in Franklin. The museum has interactive exhibits, including a replica Conestoga wagon that children can walk through to experience pioneer life during the 1800s; it also houses a genealogy and local-history library.
"The Grave in the Road" came up during a Hoosier History Live show; a caller asked about it during a program in June 2013 about Lost Cemeteries across Indiana.
According to the marker on the burial site, several nearby graves were moved in 1905 when the county road was created. Donald Doty, the grandson of Nancy Kerlin Barnett (1793-1831), stood vigil with a gun to protect her remains.
Nancy and William Barnett lived in Blue River Township, according to David Pfeiffer. When Johnson County was created in 1822, he reports, "Settlements centered on the White River in the northwest, the Blue River and Nineveh."
The first white pioneer of Johnson County is considered to have been John Campbell, who settled near Edinburgh in 1820.
The project underway, in addition to widening the county road, involves lowering the gravesite of Nancy Kerlin Barnett and adding a protective barrier to the burial site, which, as The Indianapolis Star put it, "looks like a short highway median."
Learn more:
Roadtrip: Heslar Naval Armory on White River in Indianapolis
Guest Roadtripper Robin Knop, Community Relations Director of Herron High School in Indianapolis, suggests a Roadtrip to Heslar Naval Armory, formerly Naval Reserve Armory, which was constructed on the banks of the White River in Indianapolis in 1936 as a WPA project. It was designed by architect Ben H. Bacon and reflects an Art Moderne style. It is located just north of where 29th Street crosses the White River.
The armory was taken over from the U.S. Navy Reserves by the Department of the Navy in 1940 at the onset of World War II. The Naval Reserve Armory became a national training center for the next five years, turning out more than 1,000 radio operators. The sailors, who referred to the armory as "the ship," trained on a simulated navigation bridge, with actual signal hoists, lights, magazine, battle telephones, boiler room, radio communications room, ship's ladder and galley. The only thing missing was the ocean!
And men from outside Indiana were likely to be amused at the idea of a naval installation so far away from salt water; they referred to themselves as "White River Commandos."
Rumors persist that the armory may have been a top-secret planning site in developing the U.S. Navy's war strategy during World War II.
Robin will also be asking Hoosier History Live listeners to attend an open house and tour of Heslar Naval Armory on Thursday, June 23, from 5:30 to 7:30 p.m. Herron High School is hoping that the Naval Armory could become a potential new site for a second Herron High School campus.
Herron's current site is at the former historic home of the Herron School of Art and Design, just north of downtown Indianapolis.
And when you come, bring your historic Indiana photos for another scan-a-thon by the Indiana Album!
History Mystery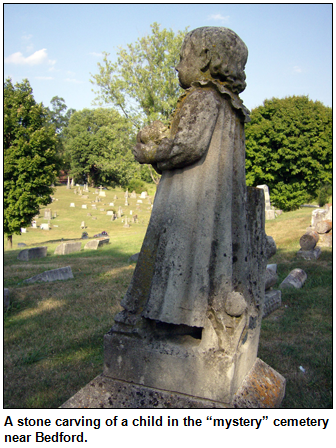 A cemetery in southern Indiana has been called a "tombstone tourist's delight" and an "outdoor sculpture park."
The cemetery, which dates to the 1880s and is located near Bedford in Lawrence County, features dozens of personalized monuments that were created for the gravesites of local residents.
Because the area is known as the "Limestone Capital of the World," generations of highly skilled stone cutters were available to carve sculptures memorializing the deceased. For example, the cemetery, which is on scenic, rolling terrain, includes sculptures of a golfer, a World War I doughboy and the tools of a limestone cutter on various burial sites.
Question: Name the historic cemetery near Bedford.
Please do not call in to the show until you hear Nelson pose the question on the air, and please do not try to win the prize if you have won any other prize on WICR during the last two months. You must also give your first name to our engineer in order to be placed on the air.
The prize pack includes two tickets to the Catacombs Tour under the Indianapolis City Market, and a gift certificate to Burgerhaus on the downtown canal in Indianapolis, all courtesy of Visit Indy.
Your Hoosier History Live team,
Nelson Price, host and creative director
Molly Head, producer, (317) 927-9101
Richard Sullivan, webmaster and tech director
Pam Fraizer, graphic designer
Garry Chilluffo, media+development director
Please tell our sponsors that you appreciate their support: Circle Business Equipment | Indiana Authors Award | Indiana Historical Society | Lucas Oil | Story Inn | Yats Cajun Creole Restaurant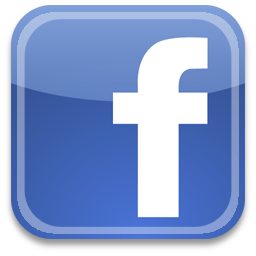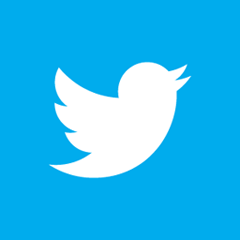 Acknowledgments to Monomedia, Visit Indy, WICR-FM, Fraizer Designs, Heritage Photo & Research Services, Derrick Lowhorn and many other individuals and organizations. We are an independently produced program and are self-supporting through organizational sponsorships and individual contributions. We do not receive any government funding. Visit our website to learn how you can support us financially. Also, see our Twitter feed and our Facebook page for regular updates.
This & that
Listener notes - Elwood and St. Paul
Listener Theresa Berghoff, originally from Elwood, wanted us to know that the World's Biggest Ball of Paint is located between Elwood and Alexandria - or "Alex," as locals call it.
Another listener reported that Hidden Paradise Campground is in St. Paul in Decatur County along the Flatlock River. It's near the "Twin Cities" of St. Paul and St. Omar, don't you know? Hidden Paradise features a great family-friendly swimming area in an old quarry, as well as a fun bring-your-own-float stretch of the Flatrock River to experience on a hot summer day. And the nearby St. Paul Tavern has outstanding Hoosier cuisine and local ambience.
June 25 show
Astronauts and Purdue
A significant percentage of American astronauts have spent portions of their lives in Indiana. A major reason is the presence of Purdue University, which has been nicknamed "Mother of Astronauts."
To explore the historic connection between the space program and the university in West Lafayette, Nelson will be joined in studio by an author, journalist and historian who is considered the top expert on Indiana and space exploration.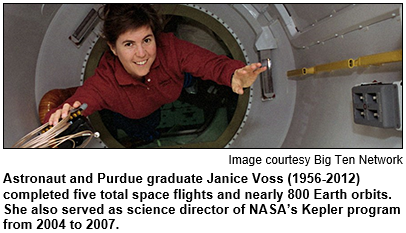 John Norberg, a retired columnist for The Lafayette Journal & Courier and a Purdue historian, is one of the few journalists to whom reclusive Neil Armstrong granted one-on-one interviews. John also is the co-author of a biography of Jerry Ross, a popular retired astronaut who grew up in Crown Point, Ind., graduated from Purdue and is tied for first among all astronauts for the number of space launches. John Norberg collaborated with Jerry Ross on the book Spacewalker: My Journey in Space and Faith as NASA's Record-Setting Frequent Flier (Purdue University Press, 2013.)
During our show, one of the currently active astronauts who graduated from Purdue will join John and Nelson by phone. Astronaut Drew Feustel, 50, who grew up in Michigan and studied earth sciences at Purdue, is preparing for another space mission. His first space flight in 2009 involved repairing the Hubble Space Telescope.
As we will explore during the show, Purdue's link stretches back to the dawn of interest in space exploration, even before the selection of Purdue grad (and Mitchell, Ind., native) Virgil "Gus" Grissom as one of the original group of American astronauts, known as the Mercury 7, in 1959.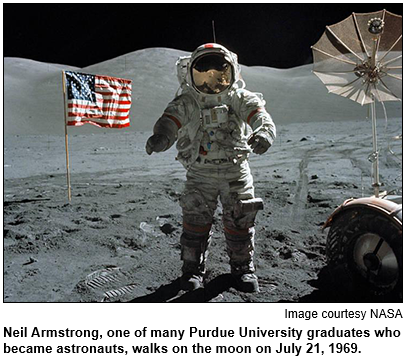 Grissom, who became the first person to travel in space twice, was killed in 1967 in a tragic fire during a routine ground test. Hoosier History Live explored Grissom's life during a show in April 2009.
Our guest John Norberg notes that Dr. Steven Beering, Purdue's president emeritus, worked as a physician for the Mercury 7 astronauts. In addition to Armstrong, an Ohio native who became the first man to walk on the moon, the nearly two dozen astronauts who have attended Purdue include David Wolf, who grew up in Indianapolis; Janice Voss, a South Bend native who died in 2012, and Donald Williams, who grew up as a farm boy near tiny Otterbein, Ind., and became the commander on the space shuttle Atlantis in 1989. (Williams died at age 74 last February.)
During our show, John Norberg will share insights about why Purdue has produced so many astronauts. Explanations include the fact that it was the first university in the country with its own airport (beginning in 1930) and the reputation of its engineering program, which included early leadership in aero engineering.
John notes that when Grissom arrived on campus in 1946 - and Armstrong a year later - the word "astronaut" was "an obscure, science fiction term." Rather than dreaming of flying in space, they hoped to be military fighter pilots and test pilots.
By the way, not all of the Indiana natives who became astronauts have been Purdue grads. Three attended the University of Notre Dame, and one went to DePauw University.
© 2016 Hoosier History Live! All rights reserved.
Opt out of our mailings here.