June 25, 2016 show
Astronauts and Purdue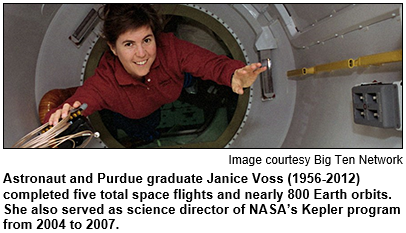 A significant percentage of American astronauts have spent portions of their lives in Indiana. A major reason is the presence of Purdue University, which has been nicknamed "Mother of Astronauts."
To explore the historic connection between the space program and the university in West Lafayette, Nelson will be joined in studio by an author, journalist and historian who is considered the top expert on Indiana and space exploration.
John Norberg, a retired columnist for the Lafayette Journal & Courier and a Purdue historian, is one of the few journalists to whom reclusive Neil Armstrong granted one-on-one interviews. John also is the co-author of a biography of Jerry Ross, a popular retired astronaut who grew up in Crown Point, Ind., graduated from Purdue and is tied for first among all astronauts for the number of space launches.
John Norberg collaborated with Jerry Ross on the book Spacewalker: My Journey in Space and Faith as NASA's Record-Setting Frequent Flier (Purdue University Press, 2013.)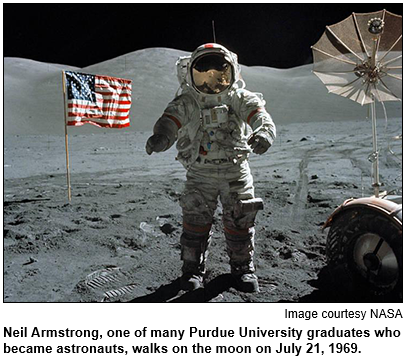 During our show, one of the currently active astronauts who graduated from Purdue will join John and Nelson by phone. Astronaut Drew Feustel, 50, who grew up in Michigan and studied earth sciences at Purdue, is preparing for another space mission. His first space flight in 2009 involved repairing the Hubble Space Telescope.
As we will explore during the show, Purdue's link stretches back to the dawn of interest in space exploration, even before the selection of Purdue grad (and Mitchell, Ind., native) Virgil "Gus" Grissom as one of the original group of American astronauts, known as the Mercury 7, in 1959. Grissom, who became the first person to travel in space twice, was killed in 1967 in a tragic fire during a routine ground test. Hoosier History Live explored Grissom's life during a show in April 2009.
Our guest John Norberg notes that Dr. Steven Beering, Purdue's president emeritus, worked as a physician for the Mercury 7 astronauts.
In addition to Armstrong, an Ohio native who became the first man to walk on the moon, the nearly two dozen astronauts who have attended Purdue include David Wolf, who grew up in Indianapolis; Janice Voss, a South Bend native who died in 2012, and Donald Williams, who grew up as a farm boy near tiny Otterbein, Ind., and became the commander on the space shuttle Atlantis in 1989. (Williams died at age 74 last February.)
During our show, John Norberg will share insights about why Purdue has produced so many astronauts.
Explanations include the fact that it was the first university in the country with its own airport (beginning in 1930) and the reputation of its engineering program, which included early leadership in aero engineering.
John notes that when Grissom arrived on campus in 1946 - and Armstrong a year later - the word "astronaut" was "an obscure, science fiction term." Rather than dreaming of flying in space, they hoped to be military fighter pilots and test pilots.
By the way, not all of the Indiana natives who became astronauts have been Purdue grads. Three attended the University of Notre Dame, and one went to DePauw University.
According to our guest John Norberg, Purdue has had a total of 23 astronaut graduates. Its rival as a non-military "Mother of Astronauts" institution is the Massachusetts Institute of Technology (MIT). The U.S. Air Force Academy and the Naval Academy have graduated the most astronauts.
Of the 12 people who have walked on the moon, two have been Purdue grads. They are Neil Armstrong, who was 17 years old when he arrived at Purdue in the fall of 1947, and Eugene Cernan, the last man to have walked on the moon. Although Armstrong cherished privacy, John notes he returned often to the Purdue campus before his death in 2012.
"In the late 1990s, when he started seeing his autograph selling for thousands of dollars, he stopped signing them," John says. "However, he spent much time talking to students and always posed for photographs with them. ... The last time I saw him, I had pizza at Bruno's in West Lafayette with him and Gene Cernan."
John adds that Purdue's history in flight stretches clear back to a 1908 graduate, Cliff Turpin, who helped the Wright Brothers redesign their airplane and controls.
Other books by John Norberg include Wings of Their Dreams: Purdue in Flight (Purdue University Press, 2003).
Previous Hoosier History Live shows that have featured John as a studio guest include a program in 2013 about aviator Amelia Earhart's connections to Indiana, including Purdue.
Roadtrip: Fort Ouiatenon
Guest Roadtripper Jeff Kamm tells us that with Hoosier History Live's topic focusing on the "final frontier" with astronauts from Purdue, he'll take us to an "early frontier" settlement near Purdue: Fort Ouiatenon.
The fort was established by the French in 1717 as a stronghold against British expansion. The settlement thrived and may have had some 3,000 residents, including Native Americans, and it was central to a hub of five Wea and two Kickapoo villages. In September of 1760 New France surrendered to the British during the French and Indian War.
As late as 1778, Ouiatenon was a staging ground for war parties fighting on behalf of the British government. During the 1780s, however, local Indian tribes used it as a base of operations to stage raids against American settlers pushing westward.
The fort was eventually destroyed by American militia forces and forgotten about. In 1930, the fort blockhouse was reconstructed and serves as a museum.
History Mystery
In 2003, international attention focused on a popular astronaut who grew up in Bedford, Indiana.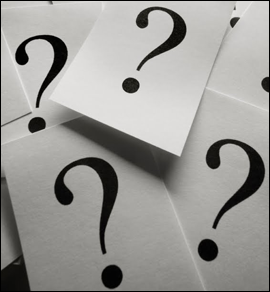 This astronaut did not attend Purdue University, though. After graduating from Bedford High School in 1974, he attended the U.S. Naval Academy and earned a degree in aerospace engineering.
Worldwide attention focused on him in 2003 because he was living on the International Space Station when an explosion of the Challenger shuttle killed seven astronauts as they were returning to Earth. The tragedy grounded the shuttle fleet and delayed the return to Earth of the astronaut. Finally, he and two crew members returned in a tiny space capsule that missed its targeted landing site.
His capsule eventually came down on land in Kazakhstan. Previously, every U.S. capsule had landed in water. Fortunately, the astronaut from Bedford was not injured.
In 2010, he was inducted into the Astronaut Hall of Fame.
Question: Who is he?
Please do not call in to the show until you hear Nelson pose the question on the air, and please do not try to win the prize if you have won any other prize on WICR during the last two months. You must also give your first name to our engineer in order to be placed on the air.
The prize pack includes two admissions to the Indianapolis Museum of Art, four admissions to the Indiana Experience at the Indiana History Center, and a gift certificate to Bee Coffee Roasters, all courtesy of Visit Indy.
Your Hoosier History Live team,
Nelson Price, host and creative director
Molly Head, producer, (317) 927-9101
Richard Sullivan, webmaster and tech director
Pam Fraizer, graphic designer
Garry Chilluffo, media+development director
Please tell our sponsors that you appreciate their support: Circle Business Equipment | Indiana Authors Award | Indiana Historical Society | Lucas Oil | Story Inn | Yats Cajun Creole Restaurant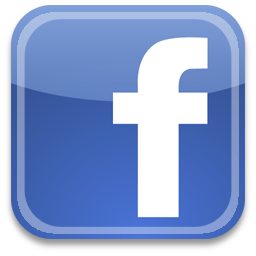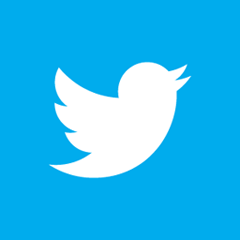 Acknowledgments to Monomedia, Visit Indy, WICR-FM, Fraizer Designs, Heritage Photo & Research Services, Derrick Lowhorn and many other individuals and organizations. We are an independently produced program and are self-supporting through organizational sponsorships and individual contributions. We do not receive any government funding. Visit our website to learn how you can support us financially. Also, see our Twitter feed and our Facebook page for regular updates.
July 2, 2016 show
The wives of artist T.C. Steele
You already may know about the most famous painter from Indiana, T.C. Steele, who won widespread acclaim for his landscapes, particularly of scenic Brown County.
But how much do you know about the two wives who were, in different ways, so influential in the life and work of the Hoosier Group artist who died 90 years ago this month?
To share insights about Libbie Lakin Steele and Selma Neubacher Steele, acclaimed author Rachel Berenson Perry, the fine arts curator emerita for the Indiana State Museum, will be Nelson's studio guest.
Rachel has written an introduction about Selma for the newly released House of the Singing Winds: The Life and Work of T.C. Steele, a lavishly illustrated book that the Indiana Historical Society originally published 50 years ago.
Rachel also is the curator for an extensive exhibit of paintings by Steele (1847-1926) at the Eugene and Marilyn Glick Indiana History Center; several of the paintings are from private collections and never have been seen in public before. The special exhibit, Indiana Impressions: The Art of T.C. Steele, runs through July 9.
In the new version of the book - which also features an account by Selma of her challenges in moving with her husband to rustic, isolated Brown County during the early 1900s - Rachel calls Selma "the unsung heroine of her artist husband's legacy."
Even today, at the couple's restored hilltop home studio (which he called the House of the Singing Winds), now the T.C. Steele State Historic Site, Rachel notes: "Portable water continues to be problematic, flooded roads are a seasonal headache, and building maintenance is a perpetual conundrum."
The beauty of the area - which Steele depicted in landscapes now cherished by collectors - is undeniable.
Before his renown as a landscape artist, though, T.C. Steele (full name: Theodore Clement Steele) was in demand as a portrait painter, the source of his acclaim for many of the years he was married to Selma, his first wife.
Steele painted portraits of most of Indiana's most prominent residents of the era, including President Benjamin Harrison, poet James Whitcomb Riley, Col. Eli Lilly and retailer Lyman S. Ayres.
Libbie Steele, who died of tuberculosis at age 49, was the other of the couple's children, Brandt and Daisy.
The children were both under 10 years old when Libbie coped with raising them overseas; that's because T.C. Steele was studying at one of the world's top art schools, the Royal Academy in Munich, Germany.
Rachel describes Libbie as a "kindred spirit, nature lover and critic of his paintings from the beginning. Though not an artist herself, (she was) very tuned into his muse."
Steele was born near Gosport and grew up in Waveland in west-central Indiana. For most of his career as a portrait artist, he was based in Indianapolis; second wife Selma got her first look at their Brown County home shortly after their wedding.
Rachel's books include a biography written for young readers, Paint and Canvas: A Life of T.C. Steele (IHS Press, 2011). She was a guest on Hoosier History Live in 2015 for a show about the life of Steele's Hoosier Group colleague William Forsyth.
Rachel is the author of William J. Forsyth: The Life and Work of an Indiana Artist (IU Press, 2014).
Learn more: