July 30, 2016 show
Bicentennial: today's projects, yesterday's innovators
As Indiana celebrates its 200th birthday, Hoosier History Live periodically has been exploring a range of topics associated with the milestone.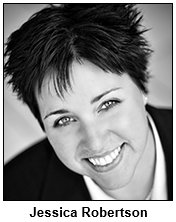 During this show, we will share updates about the major capital projects involved with the Bicentennial, including the creation of a Bicentennial Plaza at the Indiana Statehouse, and the plans to construct a building for the Indiana State Archives, which have been housed in a warehouse on the eastside of Indy - and vulnerable to deterioration.
We also will look at historic innovators with Indiana connections who are being honored in grassroots festivities across the state. They include engineer Octave Chanute, whose experiments with gliders on the Indiana Dunes during the 1890s inspired the Wright Brothers.
Our guests will include Perry Hammock, executive director of the Indiana Bicentennial Commission. He recently participated in an event in northwest Indiana honoring Chanute (1832-1910), who was born in Paris and was based in Chicago for many years. But Chanute conducted many of his most significant experiments with gliders at the Dunes near Miller Beach on Lake Michigan.
Nelson's guests also will include Jessica Robertson, the commissioner of the Indiana Department of Administration, which is overseeing the Bicentennial's major capital projects.
According to Perry Hammock, the Bicentennial Plaza originally was envisioned as a Centennial Plaza to salute the state's 100th birthday in 1916. Perry will share details about the evolution of the plaza, which will be the setting for a major, multi-sensory event - the Bicentennial Hoosier Homecoming - on Oct. 15. The festivities will include the return of the Bicentennial torch after it has traveled to all 92 counties.
Speaking of the torch: We will share details about the Hoosiers selected as torch bearers during its route, which begins Sept. 9 in Corydon. According to news accounts, the carriers total nearly 2,000 Hoosiers, including some who have been Hoosier History Live guests, such as filmmaker Angelo Pizzo of Hoosiers and Rudy fame.
In May 2015, Indiana State Archivist Jim Corridan and Stephen Towne, president of the Friends of the State Archives, joined Nelson for a show that explored the range of material (from the two Indiana Constitutions to prison records of John Dillinger) that is housed in the archives. The guests also discussed the dire need for a climate-controlled building to house the archives, following an appropriation of $25 million by the legislature. According to recent news accounts, the most likely site is located near the IUPUI campus.
Our previous shows exploring aspects of the Bicentennial have included a program last January with Perry Hammock and First Lady Karen Pence, the official Bicentennial ambassador, as Nelson's studio guests.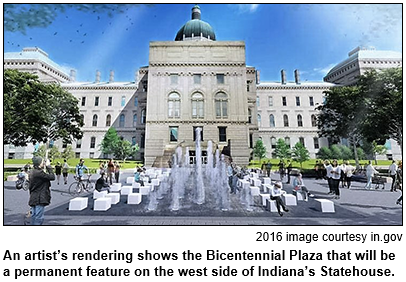 With Perry and Jessica, who oversees more than 200 state employees, we will explore - in addition to the Bicentennial Plaza and the planned archives building - the $2.5 million Statehouse Education Center that is being created in the Indiana State Library. The welcome center for visitors to the Indiana State Capitol is expected to be 1,800 square feet with exhibits; according to Perry, the idea for an education center dates to earlier restorations of the statehouse.
Bicentennial celebrations across the state are saluting historic innovators with Indiana connections. In addition to Chanute, whose 32-pound glider flew 480 feet and landed in Lake Michigan in 1896, we will explore:
Fort Wayne native Marion Donovan, a mother of two credited with inventing diapers with waterproof covers. During the 1940s, she was frustrated with the frequency that she needed to change her children's cloth diapers. Not only did she create a waterproof diaper (using a shower curtain), she eventually designed one with snap fasteners that replaced safety pins. Her diapers were patented in 1951.
Connersville native Howard Garns (1905-1989), an architect who loved puzzles. In the 1970s, he published (without bylines) puzzles that eventually gained popularity in Japan. According to the Bicentennial Commission, some of his puzzles in Japan were renamed Sudoko; Garns had died by the time they became internationally famous in the early 21st century.
And Ermal Cleon Fraze, a Delaware County native who invented a way to attach pull tabs to the tops of beer and soft drink cans. (According to folklore, Fraze was frustrated in 1959 at a picnic without can openers.) He sold the rights to his invention to the Aluminum Company of America.
Additional editorial assistance by Heather Kaufman-McKivigan.
Roadtrip: Marquette Park on Lake Michigan
Guest Roadtripper Suzanne Stanis of Indiana Landmarks will tell us about an impressive park along Lake Michigan in the Miller Beach area of Gary with ties to Octave Chanute.
Since its construction in the 1920s, Marquette Park, in the Miller Beach section of Gary, has seen countless weddings, proms, graduation parties and impromptu gatherings big and small. However, as Gary declined beginning in the late 1960s, so did its largest park. But thanks to a series of repairs and restoration work largely performed, the celebrations are back - and in a big way.
Two buildings dominate the landscape at Marquette Park: the Marquette Park Pavilion (opened as the Recreation Pavilion in 1924) and the Aquatorium (opened as the Gary Bathing Beach Pavilion in 1922), both designed by George W. Maher. The Pavilion features a combination of Prairie School and Italian Revival Styles, while the Aquatorium is a model of the Neoclassical Style.
The Aquatorium also houses a museum exhibit commemorating Octave Chanute - a French aviation pioneer who flight-tested his craft from the Gary dunes years before the Wright brothers' flight at Kitty Hawk - and the Tuskegee Airmen, a World War II-era African-American U.S. Army Air Forces squadron that trained at Chanute Air Force base in Illinois.
History Mystery
The Bicentennial torch relay, which begins Sept. 9, will go through all 92 counties in Indiana.
The county with the largest population is Marion County, the home of Indianapolis. But Marion County is not the largest county in terms of geographic size.
Question: Which of our counties is the largest in land size?
Hint: It's not in central Indiana.
To win the prize, you must call in with the correct answer during the live show and be willing to be placed on the air and be willing to give your contact info to our engineer. The call-in number is (317) 788-3314, and please do not call until you hear Nelson pose the question on the air. Please do not call if you have won a prize from any WICR show during the last two months.
The prize pack is a food and drink tour of downtown Indy, including gift certificates to Tin Roof, Bee Coffee Roasters and Sun King Brewery, all courtesy of Visit Indy.
Other side of the mic
Host Nelson Price to appear on WICR's Legally Speaking show
On Saturday, July 30, tune in to WICR-FM (88.7) one hour prior to Hoosier History Live to listen to Legally Speaking, the call-in legal advice show hosted by our friend, attorney Charles Braun.
Nelson will be Charles' guest to share insights about historic Indiana trials and court proceedings. Legally Speaking runs from 11 to 11:30 a.m.
Nelson will discuss the impact of some trials and court proceedings that have been the focus of Hoosier History Live shows; others are explored in Nelson's various books.
Our intrepid show host plans to talk about the trial resulting from the infamous Massacre at Fall Creek in 1824. For the first time in U.S. history, whites were convicted and executed for the slaughter of Native Americans as a result of the massacre near Pendleton. An alcohol-fueled mob slaughtered nine Seneca Indians, including women and children.
Nelson also will share insights about the trial during the 1920s that helped end the Ku Klux Klan stranglehold on Indiana politicians; KKK leader D.C. Stephenson was convicted of second-degree murder at the trial in Noblesville that involved an all-white, all-male jury.
Also during Legally Speaking, Nelson will discuss the so-called "trial of the century" in Indianapolis during the late 1950s. The lurid case involved a top business executive who was shot to death (in what was called "the Murder at the Meadows") by one of his two mistresses; the crime and resulting trial drew international attention.
We also will hear Nelson's insights about court proceedings during the 1980s that resulted from the crusade by Kokomo teenager Ryan White to attend school despite his AIDS diagnosis.
Your Hoosier History Live team,
Nelson Price, host and creative director
Molly Head, producer, (317) 927-9101
Richard Sullivan, webmaster and tech director
Pam Fraizer, graphic designer
Garry Chilluffo, media+development director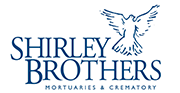 Please tell our sponsors that you appreciate their support: Indiana Authors Award | Indiana Historical Society | Lucas Oil | Mr. Tequila's Cantina & Grill | Shirley Brothers Mortuaries & Crematory | Story Inn | Visit Indy | Yats Cajun Creole Restaurant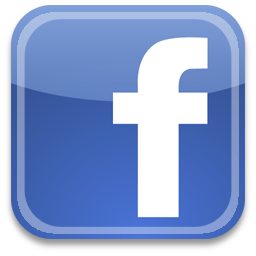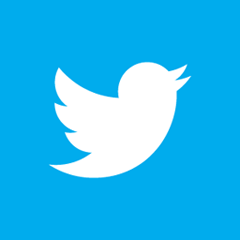 Acknowledgments to Monomedia, Visit Indy, WICR-FM, Fraizer Designs, Heritage Photo & Research Services, Derrick Lowhorn and many other individuals and organizations. We are an independently produced program and are self-supporting through organizational sponsorships and individual contributions. We do not receive any government funding. Visit our website to learn how you can support us financially. Also, see our Twitter feed and our Facebook page for regular updates.
Aug. 6, 2016 show
Unheralded historic Olympians from Indiana
As the 2016 Summer Olympics kickoff in Rio de Janeiro, many links between Indiana athletes and the Olympic games are well remembered.
The gold-medal winning "Dream Team" of U.S. basketball players at the 1992 Barcelona Olympics included Larry Bird and Indiana Pacer Reggie Miller. At the 1960 Rome Olympics, Oscar Robertson was the star of the triumphant U.S. team.
Who can forget the connections between swimmer Mark Spitz, the sensation of the 1972 Munich Olympics, and Indiana University? Greenfield native Jaycie Phelps was just 16 years old when, as a member of the "Magnificent Seven" team during the 1996 Atlanta Olympics, she won a gold medal in gymnastics.
So rather than exploring those well-remembered Olympians, Hoosier History Live will dig deeper. With two Indiana-based sports historians as Nelson's studio guests, we will spotlight the Olympic careers and colorful lives of other Hoosiers dating back nearly to the beginning of the modern-era Olympics in 1896.
We will explore Hoosiers ranging from a Lafayette track and field star believed to be the first Hoosier to compete in the Olympics - he overcame childhood polio to win gold medals at the 1900 Olympics and subsequent games - to a North Central High School graduate who was part of the U.S. women's relay team that won gold in Atlanta in 1996.
Our guests will be Indianapolis-based author and sportswriter Pete Cava, a member of the International Society of Olympic Historians, and Greenwood-based journalist and TV producer Dan O'Brien. With Nelson, they will explore historic Olympians, including:
If those Olympians - as well as others from Indiana whom we will explore during the show - are not enough to whet your appetite, our guest Pete Cava will share insights about an astounding "drought" for the U.S.A. in a track event. Americans have not won the 1,500 meters (the so-called "metric mile") since their championship team took home the gold in 1906. That long-forgotten team included James Lightbody, a track star who attended high school in Muncie.
© 2016 Hoosier History Live! All rights reserved.