Aug. 27, 2016 show
History of police training in Indiana
Our guest will be attorney and WICR-FM colleague Charles Braun, who has been training police officers on every level of law enforcement - from Indiana State Police officers to those on town and city forces across the state - for 39 years.
A popular instructor for decades at the Indiana Law Enforcement Academy in Plainfield, Charles is the host of Legally Speaking, the longest-running legal advice show on American radio.
During his distinguished career, Charles, a history lover and Fort Wayne native, has extensively researched the evolution of police training in Indiana since the 1800s.
During our show, he will describe the law enforcement scenario during the 1800s when many untrained citizens - akin to vigilantes - offered to help local law enforcement. Sometimes their offers were accepted - and sometimes major problems resulted.
"Prior to ... 1972, anyone could become a police officer in Indiana," Charles says. He notes that "Old West-style posses and bounty hunters" still can be formed in the state.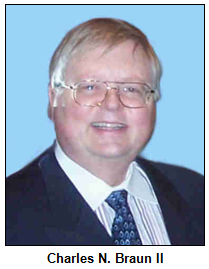 According to Charles, Indiana's two state constitutions - the first in 1816, the second in 1851 - established the elected office of county sheriff across the state. But the constitutions included few requirements for those seeking the post.
Among the courses Charles has taught to state, city and other police officers are classes on interpersonal communications. Beyond that, he played a key role in developing basic training, as well as in developing continuing education of Indiana's law enforcement officers.
So who better to share insights on this timely history topic?
As a history enthusiast, Charles' interests include the origins of county names across Indiana. He has joined Nelson on two previous Hoosier History Live shows - in May 2013 and September 2010 - to share insights about that topic.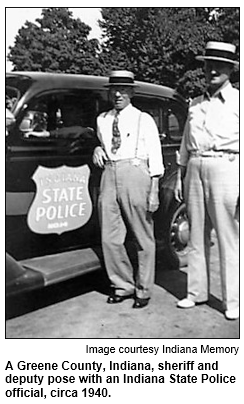 He launched Legally Speaking in 1983. The call-in legal advice show airs at 11 a.m. Saturdays on WICR 88.7 FM in Indianapolis.
According to the "How we began" section on the Indiana State Police website, the agency dates to the formation in the 1920s of the Indiana Motor Vehicle Police. During the early automobile era, "criminals soon took advantage of the power and speed of the 'horseless carriage' as a means of quick escape after committing their crimes," the history notes. "Once they crossed county lines, the local sheriff had no jurisdiction in the neighboring counties, thus criminal apprehension was extremely difficult."
The motor vehicle police became the first Indiana agency to have statewide jurisdiction to enforce traffic laws. During the Great Depression, the agency was consolidated with other state departments and its law enforcement powers broadened, resulting in the Indiana State Police.
Many current Indiana State Police officers - as well as other law enforcement officers - have received some of their training from Charles Braun, who is a master law enforcement instructor. He notes that the Indiana Department of Correction has its own police force. Private colleges and universities in Indiana also can form their own police departments.
Even cemeteries in Indiana, Charles adds, can operate their own police departments.
Learn more:
Roadtrip: Richmond's Depot District and more
Guest Roadtripper Jake Oakman suggests a Roadtrip to the Richmond Depot District, where historic renovation, walkability and commercial vitality come together. Richmond is east of Indianapolis along the Old National Road. The historic city is in Wayne County, which was established in 1811 in the Indiana Territory, several years before Indiana achieved statehood in 1816.
The Depot District in downtown Richmond includes the Pennsylvania Railroad Depot, which was built in 1902 by Daniel Burnham, the Model T Museum, and Firehouse BBQ and Blues. You can also check out the Gennett Records Walk of Fame and the Levi Coffin House in Fountain City, the "Grand Central Station on the Underground Railroad." You can also visit Warm Glow Candles and follow the Chocolate Trail!
Learn more on Saturday!
History Mystery
A tragedy in 1963 involved the most emergency response vehicles - ambulances, police squad cars, fire trucks and other vehicles - in Indiana history.
The horrific event happened in Indianapolis. Casualties included 74 deaths and nearly 400 injuries. Emergency response and law enforcement teams from many agencies responded to help with the crisis.
Question: What was the tragedy in 1963 that necessitated so many emergency response vehicles?
Hint: The tragic event occurred on a holiday.
The call-in number is (317) 788-3314. Please do not call into the show until you hear Nelson pose the question on the air, and please do not try to win the prize if you have won any other prize on WICR during the last two months. You must be willing to give your name and address to our engineer and be willing to be placed on the air.
The prize is two admissions to the Tavern on South in downtown Indy, courtesy of Visit Indy, and two tickets to the Hoosier Hops and Harvest Craft Beer Festival in Brown County, courtesy of the Story Inn.
Your Hoosier History Live team,
Nelson Price, host and creative director
Molly Head, producer, (317) 927-9101
Richard Sullivan, webmaster and tech director
Pam Fraizer, graphic designer
Garry Chilluffo, media+development director
Please tell our sponsors that you appreciate their support: Broad Ripple Historic Home Tour | Indiana Authors Award | Indiana Historical Society | Lucas Oil | Mr. Tequila's Cantina & Grill | Scott Keller Appraisals | Shirley Brothers Mortuaries & Crematory | Story Inn | Visit Indy | Yats Cajun Creole Restaurant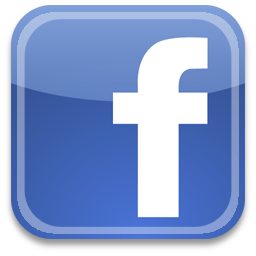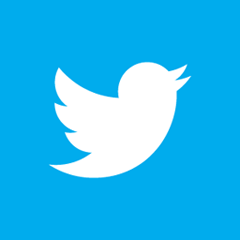 Acknowledgments to Monomedia, Visit Indy, WICR-FM, Fraizer Designs, Heritage Photo & Research Services, Derrick Lowhorn and many other individuals and organizations. We are an independently produced program and are self-supporting through organizational sponsorships and individual contributions. We do not receive any government funding. Visit our website to learn how you can support us financially. Also, see our Twitter feed and our Facebook page for regular updates.
Sept. 3, 2016 show
Ask Nelson - and Bob Hammel, too
A few times every year, Hoosier History Live opens the phone lines so listeners can inquire about any aspects of our state's heritage.
On these show, our host, Nelson Price, is joined by a media colleague who serves as a co-host. This time, Nelson will be joined by a fellow author/journalist. Bloomington-based Bob Hammel, who has been inducted into the Indiana Journalism Hall of Fame, is well-known across the state - and not just because of his long career as a sportswriter and as a close friend of Bob Knight, the former Indiana University coach.
In recent years, Bob Hammel has written biographies of Bill Cook, the billionaire entrepreneur, philanthropist and historic preservationist who was described as the richest man in Indiana when he died in 2011. During our show, Bob will ask Nelson about two new books - both published and endorsed by the Indiana Bicentennial Commission - in which our host has been involved.
They include Undeniably Indiana, the first-ever "crowd-sourced" book published by IU Press. Nelson has written the introduction for the book, which features vignettes and anecdotes about (as well as photos of) Indiana submitted by dozens of Hoosiers. Topics range from Hoosier cuisine and bygone drive-in restaurants to the state's unpredictable weather and Carmel's fame as the country's "roundabout capital."
The other new book is So You Think You Know Indiana? (Newspapers in Education), an illustrated collection of articles Nelson has written for young readers about various aspects of the state's heritage. Copies of the book - which includes sections focusing on Native Americans, misconceptions about Indiana and our often-quirky pattern of place names - will be donated to every elementary school in the state.
Primarily, though, the show will be your opportunity to call in and ask questions of the co-hosts. The WICR-FM studio number is (317) 788-3314.

Between phone calls from listeners, Nelson will ask co-host Bob Hammel about the influential Hoosier who was the focus of two of his most recent books, The Bill Cook Story: Ready, Fire, Aim! (IU Press, 2008) and The Bill Cook Story II: The ReVisionary (IU Press, 2015.) Bill Cook and his wife, Gayle, launched a Bloomington-based medical equipment business (they began by assembling catheters in their spare bedroom) that evolved into what's now The Cook Group.

Of course, Nelson also will ask Bob Hammel to share insights about Bob Knight - Bob Hammel was the co-author of the controversial coach's autobiography, Knight: My Own Story (St. Martin's Press, 2003) - as well as other athletes, coaches and public figures he has covered.

Although Bob is best-known for 30-year career as a sportswriter and columnist at The Bloomington Herald-Times, he has worked for media in many other Indiana cities. A native of Huntington, Bob has written for newspapers in Fort Wayne, Peru and Kokomo, among others.

Residents of those cities also contributed to Undeniably Indiana. Not only does the book feature an introduction by Nelson; several Hoosier History Live guests are among the contributors.

They include Allen County historian Tom Castaldi, who shares details about yuletide decorations in Fort Wayne Ray Boomhower of the Indiana Historical Society, and Bluffton resident Kayleen Reusser, who writes about her first job as a teenage waitress in a restaurant beloved for its sugar cream pie. Other contributors - and Hoosier History Live guests - include Frankfort resident Janis Thornton; Tom Spalding, who writes about chimney sweeps, and Indiana Department of Natural Resources botanist Michael Homoya, who shares insights about a wildflower found only in Indiana.

© 2016 Hoosier History Live! All rights reserved.