Nov. 12, 2016 show
Zionsville town history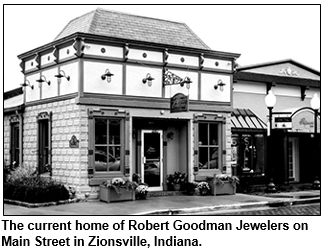 First and foremost, Zionsville probably is known for its Main Street, which has been lauded for decades as "quaint" and "charming."
So Hoosier History Live will explore the evolution of Main Street - the 1950s apparently was a pivotal era for creating a "colonial village" theme among merchants - but we also will dig deeper during this show about the town in Boone County founded in the early 1850s.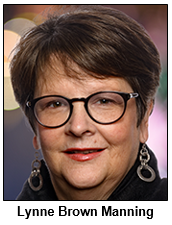 For this program in our rotating series about town and county histories across Indiana, Nelson's studio guests will be Boone County historian Marianne Doyle, who lives in a Civil War-era home in Zionsville, and Lynne Brown Manning, a fourth-generation Zionsville resident who is president of the Zionsville Historical Society.
Lynne's grandmother founded the historical society; her mother was executive director of the Greater Zionsville Chamber of Commerce for part of the era when the business revival - known as the "miracle on Main Street" movement - unfolded.
According to Marianne, the town's current population is 28,224. The area primarily was farmland and wilderness prior to the mid-1800s, when promoters of a railroad between Indianapolis and Lafayette encouraged settlement.
Railroad promoters included William Zion, an early settler and businessman in Lebanon (who became the new town's namesake, even though he never lived in the village) and landowners Mary Hoover Cross and her husband, Elijah Cross. Zionsville became a stop for trains, with tracks initially located right on Main Street.
Prior to the railroad, the building of Michigan Road was a key factor in the evolution of Boone County and Zionsville. (During a show last month about early Indiana roads, we explored the heritage of Michigan Road. Expect a more localized look in this program.) An early village along the Michigan Road in Boone County - known as Eagle Village - was the forerunner of Zionsville, according to our guest Marianne Doyle.
Early in Zionsville's history, the town was visited by a couple of legendary Americans:
Abraham Lincoln spoke briefly in Zionsville en route from Springfield, Ill., to Washington D.C. in 1861 as president-elect. At a railroad depot - located on the site of what's now Lincoln Park - he spoke to town residents. (Later during that trip, Lincoln delivered a speech in Indianapolis that made national news.)
Susan B. Anthony, the famous suffragette, also visited Zionsville and addressed a crowd. That was at an opera house in Zionsville, which early on developed a reputation for nurturing the arts and culture. From 1891 until about 1930, a Chautauqua flourished in the town.
During our show, we also will explore the impact of the interurban on Zionsville, as well as the bricking of Main Street in 1911.
Some other Zionsville heritage nuggets:
Marianne Doyle has been the Boone County historian for 19 years. A native of New Albany, she began working in Zionsville in 1992 and moved to the town seven years later.
Lynne Brown Manning has worked in areas ranging from advertising and radio/TV production to non-profit management. She credits her interest in Zionsville history to her influential parents and grandparents.
Our previous town and county history shows have explored the heritage of communities from Brownsburg and Plainfield to Jennings County and Vernon. We also have explored, among others. Switzerland County, Frankfort, Tipton County, Fairmount, Wayne County and Carmel.
Additional research courtesy Michael Armbruster.
Roadtrip: Delphi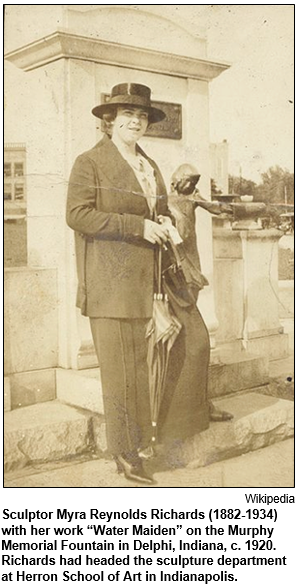 Guest Roadtripper and public historian Glory-June Greiff tells us: "I know I've taken you to Delphi before, around five years ago, but so much is going there, we're going back!"
Along the preserved stretch of the Wabash and Erie Canal, it seems there is something new every week, Glory says. "The Canal Interpretive Center is an amazing small museum; all along the canal are rehabbed historic buildings and replicas to help interpret the full story of the canal, not to mention several bridges that have been rescued from miles around. If you love hiking and nature, there are numerous trails that nearly all intersect at Canal Park."
Who would have dreamed that the long-neglected 1860s Delphi Opera House could be so beautifully restored? Well, it has, and its success no doubt has been the stimulus for a number of other rehabs taking place. Downtown Delphi is looking better than it has in years!
There are certainly plenty of restaurant choices. The venerable Sandwich Shop, at 112 E. Main Street since 1945, has been remodeled in recent years but still retains its retro ambience. "It's a great little diner," Glory says.
The Stone House Restaurant & Bakery used to be in the same block on the south side of Main, but it moved to new digs last year across the street. (Note: The internet doesn't seem to have caught up with this address change.)
The Garden Gate Tea House at 101 West Franklin used to be in the Opera House building but had to move out because of the rehab going on. Not to worry; they moved to another historic building near the Opera House. Says Glory: "They have the best brownies!"
A fairly new addition to downtown Delphi's food offerings is the Blue Moose, housed in a 150-year-old building at 102 W. Main St. Have a treat of ice cream or frozen yogurt, but they also offer yummy oven-baked sandwiches and pizza.
Before leaving Delphi, don't miss the lovely sculpture "Water Maiden" on the Murphy Memorial Fountain on the southwest corner of the courthouse. "This charming little bronze girl," Glory says, "is one of my personal favorites, the work of Myra Reynolds Richards (1882-1934), who had headed the sculpture department at Herron School of Art."
History Mystery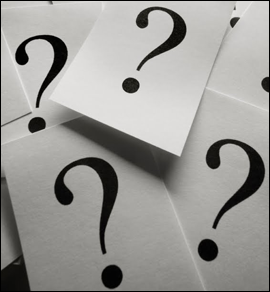 A nationally known artist Nancy Noel, who lives on a Zionsville farm, had a gallery in a historic building on the town's Main Street for several years. The spacious structure was built in the 1890s. After purchasing the building and doing a $1 million renovation, Nancy Noel opened her gallery in 2006.
She is known for her paintings of angels, children, the Amish, and African wildlife and tribal people. Her paintings have been owned by such celebrities as the Beach Boys, Robert Redford and the late Nelson Mandela.
Her gallery on Main Street became a popular destination for visitors to Zionsville. Although Nancy Noel continues to live on her Zionsville farm, she placed the historic building on Main Street for sale in 2014 so she could move her gallery out of state.
Question: What was the original use of the historic building in the 1890s?
The call-in number is (317) 788-3314. Please do not call into the show until you hear Nelson pose the question on the air, and please do not try to win the prize if you have won any other prize on WICR during the last two months. You must be willing to give your name and address to our engineer and be willing to be placed on the air.
The prize is a gift certificate to Story Inn in Brown County, courtesy of Story Inn.
Your Hoosier History Live team,
Nelson Price, host and creative director
Molly Head, producer, (317) 927-9101
Richard Sullivan, webmaster and tech director
Pam Fraizer, graphic designer
Garry Chilluffo, media+development director
Please tell our sponsors that you appreciate their support: Indiana Historical Society | Indiana Repertory Theatre | Lucas Oil | Shirley Brothers Mortuaries & Crematory | Story Inn| Yats Cajun Creole Restaurant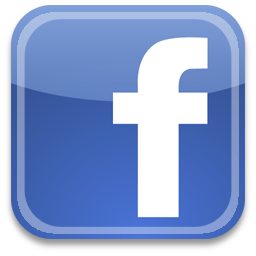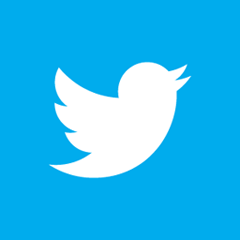 Acknowledgments to Monomedia, Visit Indy, WICR-FM, Fraizer Designs, Heritage Photo & Research Services, Derrick Lowhorn and many other individuals and organizations. We are an independently produced program and are self-supporting through organizational sponsorships and individual contributions. We do not receive any government funding. Visit our website to learn how you can support us financially. Also, see our Twitter feed and our Facebook page for regular updates.
Nov. 19, 2016 show
Hampton Sisters, other families in Indy jazz history
With the recent death of the last of the beloved Hampton Sisters, we will explore a parade of Hoosier families who made an impact - either by performing together or as individual acts - during the heyday of the jazz scene on Indiana Avenue or elsewhere in the state and beyond.
Dawn Hampton, who was 88 years old when she died in New York City in September, not only had famous sisters. (In addition to Dawn, who played the saxophone for many years, the Hampton Sisters included Aletra, Virtue and Carmelita.)
Their brother, Slide Hampton, is a two-time Grammy Award winner and one of the most famous trombonists in the world.
To share insights about the Hamptons and other families in jazz music history, Indianapolis-based author and music historian David Leander Williams will be Nelson's studio guest.
A graduate of Attucks High School who grew up near Indiana Avenue, David Leander Williams is the author of the acclaimed book Indianapolis Jazz (The History Press, 2014). It explores "the rise and fall of Indiana Avenue" and features profiles of the Hampton Sisters and other influential families.
David's book has introductions written by Slide Hampton (his real first name is Locksley) and David Baker, the famous jazz cellist, composer and educator who died last March.
Music performed by the Hampton Sisters - particularly their flavorful rendition of "Route 66" - frequently is played on WICR-FM (88.7).
"These siblings dominated the music scene on the Avenue in the 1940s and '50s," David writes of the Hampton Sisters. "They recorded their first 78, Hey Little Boy/My Heart Tells Me, on the Savoy Record label."
The Hamptons had moved to Indianapolis in the late 1930s when the family patriarch, Ohio native Deacon Hampton, sensed opportunities for his multi-talented children. With Dawn on the alto sax, the band featured Aletra on piano, Virtue on bass and Carmelita on baritone saxophone.
They are not related to the famous bandleader Lionel Hampton, although Slide Hampton toured in Lionel's orchestra, as well as with other groups. In addition to playing the slide trombone, Slide Hampton, now 84, is an award-winning jazz composer and arranger. For several years, he lived in Europe, then became the artist-in-residence at Harvard University.
In addition to the Hampton siblings, we will explore the notable families of:
Wes Montgomery, the legendary jazz guitarist and Grammy Award winner. He died at his Indianapolis home in 1968 at age 45 just as he was preparing to tour Japan. With his brothers Monk and Buddy Montgomery, Wes released his first recording, The Wes Montgomery Trio, in 1959. In the early 1950s, Wes and his brothers - Monk was a bassist and Buddy a pianist - performed regularly on a pioneering TV show, Sentimental Journey. It was broadcast on WFBM/Channel 6, the forerunner of WRTV. Wes became internationally famous and the biggest star to emerge from the Indiana Avenue jazz scene.
Reggie DuValle Sr., a popular bandleader during the 1910s and '20s, and his son, Reggie Jr., who played multiple instruments and taught music in the Indianapolis Public Schools system. Reggie Sr. served as a musical mentor to young Hoagy Carmichael, teaching ragtime and jazz music to the future Academy Award-winning composer. Carmichael grew up in Bloomington and Indianapolis; DuValle Sr.'s piano is now at the Indiana History Center, where it frequently is displayed.
© 2016 Hoosier History Live. All rights reserved.