Nov. 19, 2016 show
Hampton Sisters, other families in Indy jazz history
With the recent death of the last of the beloved Hampton Sisters, we will explore a parade of Hoosier families who made an impact - either by performing together or as individual acts - during the heyday of the jazz scene on Indiana Avenue or elsewhere in the state and beyond.
Dawn Hampton, who was 88 years old when she died in New York City in September, not only had famous sisters. (In addition to Dawn, who played the saxophone for many years, the Hampton Sisters included Aletra, Virtue and Carmelita.) Their brother, Slide Hampton, is a two-time Grammy Award winner and one of the most famous trombonists in the world.
To share insights about the Hamptons and other families in jazz music history, Indianapolis-based author and music historian David Leander Williams will be Nelson's studio guest.
A graduate of Attucks High School who grew up near Indiana Avenue, David Leander Williams is the author of the acclaimed book Indianapolis Jazz (The History Press, 2014). It explores "the rise and fall of Indiana Avenue" and features profiles of the Hampton Sisters and other influential families.
David's book has introductions written by Slide Hampton (his real first name is Locksley) and David Baker, the famous jazz cellist, composer and educator who died last March.
Music performed by the Hampton Sisters - particularly their flavorful rendition of Route 66 - frequently is played on WICR-FM (88.7).
"These siblings dominated the music scene on the Avenue in the 1940s and '50s," David writes of the Hampton Sisters. "They recorded their first 78, Hey Little Boy/My Heart Tells Me, on the Savoy Record label."
The Hamptons had moved to Indianapolis in the late 1930s when the family patriarch, Ohio native Deacon Hampton, sensed opportunities for his multitalented children. With Dawn on the alto sax, the band featured Aletra on piano, Virtue on bass and Carmelita on baritone saxophone.
They are not related to the famous bandleader Lionel Hampton, although Slide Hampton toured in Lionel's orchestra, as well as with other groups. In addition to playing the slide trombone, Slide Hampton, now 84, is an award-winning jazz composer and arranger.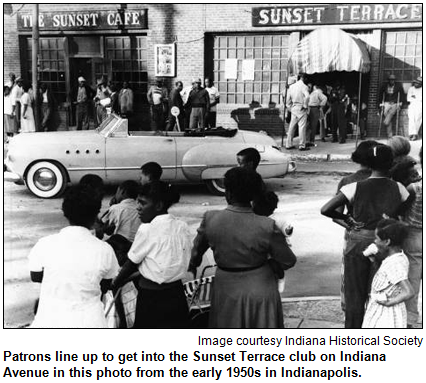 For several years, he lived in Europe, then became the artist-in-residence at Harvard University.
In addition to the Hampton siblings, we will explore the notable families of:
Wes Montgomery, the legendary jazz guitarist and Grammy Award winner. He died at his Indianapolis home in 1968 at age 45 just as he was preparing to tour Japan. With his brothers Monk and Buddy Montgomery, Wes released his first recording, The Wes Montgomery Trio, in 1959. In the early 1950s, Wes and his brothers - Monk was a bassist and Buddy a pianist - performed regularly on a pioneering TV show, Sentimental Journey. It was broadcast on WFBM/Channel 6, the forerunner of WRTV. Wes became internationally famous and the biggest star to emerge from the Indiana Avenue jazz scene.
Reggie DuValle Sr., a popular bandleader during the 1910s and '20s, and his son, Reggie Jr., who played multiple instruments and taught music in the Indianapolis Public Schools system. Reggie Sr. served as a musical mentor to young Hoagy Carmichael, teaching ragtime and jazz music to the future Academy Award-winning composer. Carmichael grew up in Bloomington and Indianapolis; DuValle Sr.'s piano is now at the Indiana History Center, where it frequently is displayed.
Our guest David Leander Williams graduated from Attucks High School, then earned bachelor's and master's degrees, studying everything from African and Middle Eastern history to biology and music production.
He knew many of the Hamptons, a family of 12 siblings. In Indianapolis Jazz, David notes the family was "replete with great musicians, some of whom left town and performed with leading jazz orchestras."
All 12 siblings played at least one musical instrument. Slide Hampton, the youngest sibling, performed with the Woody Herman Orchestra early in his career. His compositions include A Tribute to African-American Greatness, which honors icons including Nelson Mandela, Barack Obama and Oprah Winfrey.
The Hampton Sisters recorded two hits early in their career, My Heart Tells Me and Hey Little Boy, during the 1950s. Later in the 1950s, Dawn moved to New York and became a cabaret singer. Her sisters continued to be based in Indianapolis. Carmelita died in 1987. Both Aletra and Virtue died in 2007, but they still were performing concerts until a year earlier.
In addition to the Hamptons, the Montgomery brothers and the DuValles, we also will explore other stars to emerge from the Indiana Avenue scene as Leonard & Leonard and the Brown Buddies. They were not family acts, but almost were regarded that way. Leonard & Leonard was a dancing duo that appeared on Ed Sullivan's TV show in the 1950s and drew rave reviews during a world tour that included stops in Australia.
The Brown Buddies were a quartet of musicians, all Attucks alums. In the 1930s, they named themselves after their favorite Attucks teacher, band director Harold Brown. Dressed in tuxedos, the Brown Buddies performed with synchronized movements and, according to Indianapolis Jazz, "captivated their audiences ... in overflowing nightclubs wherever they performed."
History Mystery
For more than 30 years beginning in the early 1980s, one of the best-known personalities associated with jazz in Indianapolis wasn't a musician. He was a veteran radio personality, jazz promoter, concert organizer and music columnist for newspapers.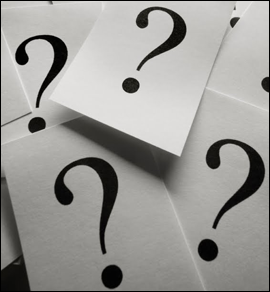 On WICR-FM, he was the host for two popular weekend jazz shows until his sudden death in 2012. Before that, he could be heard on several other radio stations, including WTLC-FM and WTPI-FM. For nearly 20 years, he was the jazz columnist for NUVO Newsweekly.
During the 1970s, he became a broadcast pioneer as the first African-American TV sports director in Indiana.
Because of his contributions to jazz - which included organizing and promoting concerts as well as hosting the shows on WICR and other radio stations - he was inducted into the Indianapolis Jazz Hall of Fame.
Question: Who was the popular WICR host of jazz shows?
The call-in number is (317) 788-3314. Please do not call in to the show until you hear Nelson pose the question on the air, and please do not try to win the prize if you have won any other prize on WICR during the last two months. You must be willing to give your name and address to our engineer and be willing to be placed on the air.
The prize is two tickets to the Indiana State Museum, courtesy of the Indiana State Museum.
Your Hoosier History Live team,
Nelson Price, host and creative director
Molly Head, producer, (317) 927-9101
Richard Sullivan, webmaster and tech director
Pam Fraizer, graphic designer
Garry Chilluffo, media+development director
Please tell our sponsors that you appreciate their support: Indiana Historical Society | Indiana Repertory Theatre | Lucas Oil | Shirley Brothers Mortuaries & Crematory | Story Inn| Yats Cajun Creole Restaurant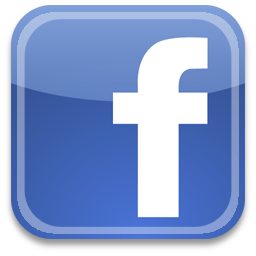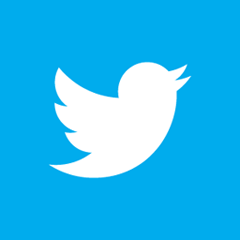 Acknowledgments to Monomedia, Visit Indy, WICR-FM, Fraizer Designs, Heritage Photo & Research Services, Derrick Lowhorn and many other individuals and organizations. We are an independently produced program and are self-supporting through organizational sponsorships and individual contributions. We do not receive any government funding. Visit our website to learn how you can support us financially. Also, see our Twitter feed and our Facebook page for regular updates.
Nov. 26, 2016 show
Modern political history in Indiana with Jim Shella
For 34 years - beginning when Robert Orr was governor of Indiana and Bill Hudnut was mayor of Indianapolis - he has been part of the political press corps.

After covering the election earlier this month, Jim Shella of WISH-TV/Channel 8 retired. But Jim, who also served for 25 years as the host of Indiana Week in Review on WFYI-TV/Channel 20, will return to the airwaves as our guest.

The widely acclaimed broadcasting veteran will join Nelson in studio to share insights, highlights and challenges from his long career, which was based at the Indiana Statehouse - but that stretched to all corners of the Hoosier state as he covered rallies, press conferences and other events involving political figures and those who aspired to be. He reports the most difficult event to cover was the 1992 Republican National Convention.

"We had no access to Dan Quayle," Jim says, referring to the then-vice president, a native Hoosier.

Jim Shella is a native of Minnesota. But he has been an Indiana fixture ever since December 1982, when he began at WISH by reporting about a special session of the General Assembly.

"I keep records of all the stories that I've done," Jim told Indiana Week in Review panelist John Ketzenberger for a recent story in the Indianapolis Business Journal. "In the days before computers, I would keep all the scripts."

So we will explore that trove with Jim. Asked by Nelson to identify the Indiana political figure who has been the most difficult to interview, Jim responded: "Dan Burton. I had a couple of serious run-ins with him."

Burton, a Republican, served as a U.S. congressman for 30 years, from 1983 to 2013

Jim Shella has had an even longer career in the spotlight. During his 34 years covering Indiana politics, he has won a stack of awards and honors; they include being named a Sagamore of the Wabash by two Indiana governors.

© 2016 Hoosier History Live. All rights reserved.