Dec. 10, 2016 show
Rock and roll across 1960s Indiana
Across the Indiana landscape during the 1960s, there may not have been much surf and sand of the sort celebrated in the music of The Beach Boys. But there were plenty of garage bands, rock and roll concerts by national touring groups and jam-packed venues for the music that was captivating Hoosier teenagers during the era.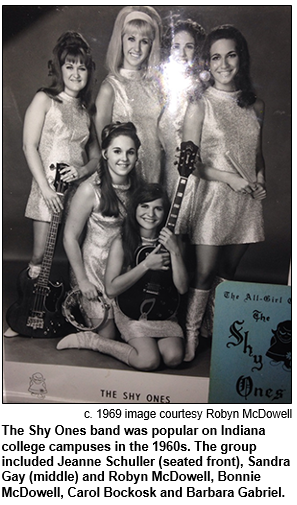 As we explore local music of that time period, Nelson will be joined in studio by the author of a new book that offers snapshots of the 1960s rock era (including excerpts from diaries by fans and vintage concert reviews); the host of a popular, local TV show modeled on Dick Clark's American Bandstand; and a member of an all-girl pop rock group based in Indianapolis.
You'll be fascinated by our trio of guests as they share details about everything from a native Hoosier who is the widow of the lead singer for the Dave Clark Five and a rollicking Jimi Hendrix concert in Muncie in 1968 to Hoosier dance bands like the Workmon of Anderson, the Chosen Few of Muncie, the Boys Next Door of Indianapolis and the Teen Tones of South Bend.
During the show, we also will embark on radio road trips to explore venues of rock and roll concerts during the 1960s, including the Indiana State Fairground Coliseum, Indiana Beach on Lake Shafer and the Allen County War Memorial Coliseum in Fort Wayne.
The show is sure to be fun, fun, fun (even without daddy's T-bird). Our guides will be:
David Humphrey, a freelance writer-photographer based in Pendleton who is the author of The Golden Years of Rock and Roll in the Hoosier State (M.T. Publishing Co.). David grew up in Anderson and remembers sneaking into a teen dance when he was 10 years old to hear The Chalets, a regionally popular rock and roll group based in his hometown.
Jimmy Mack, the host of Bandstand 13, a popular teen dance show broadcast on Channel 13 (then WLWI, now WTHR) from 1965 through 1969. Jimmy, who turned 94 this year, also was a well-known disc jockey and appeared at concert venues to play records before nationally known groups performed. In the mid-1960s, he was at the Fairgrounds Coliseum for an appearance by the Rolling Stones.
And Robyn McDowell, who joined the Shy Ones, an all-female pop rock group, about a year after graduating from North Central High School in 1968. Robyn's sister Bonnie also was a member of the Indy-based group, which enjoyed an enthusiastic following on college campuses. Robyn is the daughter of Jimmy Mack, whose real name is Jimmy McDowell; today, father and daughter live in the Broad Ripple area.
"During the golden years of rock and roll in the Hoosier state, there seemed to be a continuous flow of concerts to attend, records to buy or songs to hear on the radio," our guest David Humphrey writes in his new book.
He also is the author of All Those Years Ago (2014), which explores the two historic Beatles concerts during the 1964 Indiana State Fair.
His new book features an interview with Miss Indiana of 1964, who later married Mike Smith, lead singer of the Dave Clark Five. He died in 2008, just 10 days before the group was inducted into the Rock and Roll Hall of Fame; his widow, Charlie Smith, lives in Valparaiso today.
In David's book, Jimmy Mack describes his deejay gigs at dances and sock hops during the 1960s, as well as his extensive TV career.
"In the early days of Bandstand 13, boys were required to wear suits, and girls wore dresses," Mack recalls of the show, which featured performances by live acts and local teens dancing to hit records. The TV program also featured on-location footage of recent concerts in Indiana by headliners like Sonny and Cher. Bandstand 13 was broadcast in the morning and evening on Saturdays.
During that era, many of the Indiana-based bands were described with comparisons to nationally known groups. The Boys Next Door, for example, were often called "the Midwestern version of the Beach Boys." According to David's book, the Boys Next Door actually played several shows with the Beach Boys - as well as with Herman's Hermits, The Rascals and many other groups that were household names.
The Indy-based Shy Ones, featuring women playing rhythm guitar, drums and bass, had been performing for several years before our guest Robyn McDowell and her sister joined the group, providing lead vocals. After Robyn and Bonnie left the Shy Ones in 1970, they performed in Vietnam for U.S. troops. Later, Bonnie lived in New York City for 10 years and sang in cabarets. She continues to sing today at weddings and retirement centers.
Back in the early 1960s, venues for many rock and roll concerts - even by national touring groups - included Indiana high school gyms and shopping centers. But, as David's book documents, as the rock industry grew, particularly after the British Invasion, larger venues had to be secured.
Descriptions of concerts in David's book include a diary account of a fan who attended a State Fairgrounds concert in 1964 by Chad and Jeremy, a folk duo known for such hits as Yesterday's Gone and A Summer's Song. There also are recollections of a concert during which Jimi Hendrix, angered by fans using cameras with flash cubes, played the guitar with his back to the audience for the rest of the performance.
On a happier note, David describes how a Hoosier band called The Collegiates (they "ruled the DePauw University music scene from 1962 to 1966") were chosen to be part of a Dick Clark's Caravan of Stars tour stop in Vincennes. Other Indiana-based groups enjoyed opportunities to be the opening acts for The Byrds or The Lovin' Spoonful.
Click the links to hear and see some of these great '60s bands!
Additional research courtesy Michael Armbruster.
History Mystery
In 1965, a local rock and roll group in Anderson performed a concert at a brand-new mall in the city. The mall was the first enclosed shopping center in Anderson, so it generated much excitement among the city's shoppers in the mid-1960s.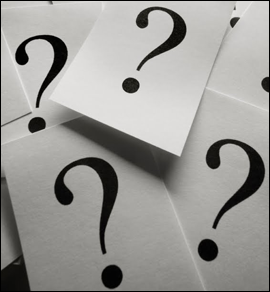 The performance at the new mall by the Anderson-based group The Chalets lasted three hours, according to our guest David Humphrey's book The Golden Years of Rock and Roll in the Hoosier State. In future years, the Chalets opened for some nationally known touring groups, including the Byrds.
The shopping mall in Anderson opened with a Montgomery Ward store as an anchor. Although that store was closed years ago, the mall remains open. Current tenants include movie theaters, a shoe store, a pizza restaurant, a cake shop and a pub.
Question: Name the mall in Anderson that opened in 1965.
The call-in number is (317) 788-3314. Please do not call in to the show until you hear Nelson pose the question on the air, and please do not try to win the prize if you have won any other prize on WICR during the last two months. You must be willing to give your name and address to our engineer and be willing to be placed on the air.
The prize is four admissions to Glow Golf, the miniature golf course inside the Circle Centre Mall in downtown Indianapolis, courtesy of Glow Golf. Great family fun during the cold-weather months!
Roadtrip: Levi Coffin historic site in Fountain City
Guest Roadtripper Dona Stokes-Lucas, an African-American history researcher, will report on the opening of the newly completed Interpretive Center at Levi Coffin State Historic Site in Fountain City, Indiana, just north of Richmond in the eastern part of the state.
The Levi Coffin State Historic Site was considered the Grand Central Station of the Underground Railroad.
The Levi Coffin House was recently featured by Smithsonian Magazine as one of 12 new museums to visit in 2016.
Learn more:
Your Hoosier History Live team,
Nelson Price, host and creative director
Molly Head, producer, (317) 927-9101
Richard Sullivan, webmaster and tech director
Pam Fraizer, graphic designer
Garry Chilluffo, media+development director
Please tell our sponsors that you appreciate their support: Indiana Historical Society | Lucas Oil | Shirley Brothers Mortuaries & Crematory | Story Inn | Yats Cajun Creole Restaurant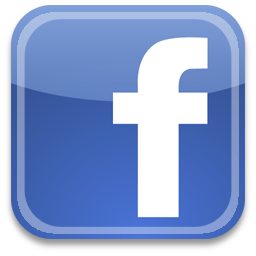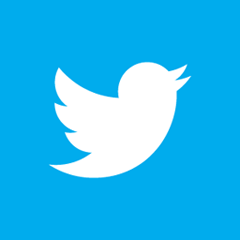 Acknowledgments to Monomedia, Visit Indy, WICR-FM, Fraizer Designs, Heritage Photo & Research Services, Derrick Lowhorn and many other individuals and organizations. We are an independently produced program and are self-supporting through organizational sponsorships and individual contributions. We do not receive any government funding. Visit our website to learn how you can support us financially. Also, see our Twitter feed and our Facebook page for regular updates.
Statehood Day!
Host Nelson Price will speak Sunday on famous Hoosier women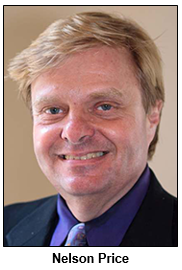 Hoosier History Live host Nelson Price will give a presentation this upcoming weekend as part of Statehood Day celebrations. Indiana became the 19th state to join the Union on Dec. 11, 1816. The public is invited to the free event:
What: Author and Hoosier History Live host Nelson Price speaks about famous Hoosier women
When: 2 p.m. on Sunday, Dec. 11, 2016.
Where: Indianapolis Public Library's Central Library, 40 E. St. Clair St.
An extensive display of photos will accompany Nelson's talk, which will explore the impact of historic and contemporary women from all walks of life. His presentation will cover:
Actress Florence Henderson, who died Nov. 24.
Authors:

Gene Stratton-Porter (A Girl of the Limberlost).
Jessamyn West (The Friendly Persuasion).
Emily Kimbrough (Our Hearts Were Young and Gay).

Entrepreneur Madam Walker.
Mother Theodore Guerin, the pioneer Catholic nun who was named Indiana's first saint.
Suffragette May Wright Sewall.
Artist Nancy Noel.
TV newswoman Jane Pauley.
Caroline Scott Harrison, Indiana's only first lady.
Movie stars:

Carole Lombard.
Irene Dunne.
Marjorie Main.

and many others.
Nelson describes the presentation - and chats about the success of Hoosier History Live - during an interview on the library system's cable TV show. No RSVPs are needed for this presentation.
Help keep Hoosier history alive!
A big holiday thanks for your support
Please consider taking a moment to support our unique-in-the-world content.
Hoosier History Live has produced more than 400 episodes - and counting - of original Indiana history journalism.
We are swimming against the tide, in a media landscape where ethical and objective reporting, without bias, has for the most part fallen by the wayside.
If you'd like to be among those individuals and sponsors who value the fresh perspective that Hoosier History Live offers, please consider clicking the big yellow "Donate" button above, or visit our website's "Support the show" page and make a contribution.
Or, you may make out a check to "Hoosier History Live" and mail it to:
Hoosier History Live
P.O. Box 44393
Indianapolis IN 46244-0393
Your support goes toward our ongoing expenses, including website hosting, email marketing software, audio editing, audio archiving and a long list of other items that a media team of any size must have to keep operations going.
We are a small creative/technical group that keeps our history-journalism reporter, Nelson Price, working - creating an Indiana-history archive that grows each week in heft and value. Nelson gets the interviews, and he gets the facts right.
No, we are not a non-profit organization - perhaps soon; that is an ongoing discussion - so we are not in a position to offer a tax deduction. Rather, we are simply a tiny corps of Indiana creators, private citizens who each week create an original radio show, newsletter and website about our great state's history.
Your support is our only support!
Dec. 17, 2016 show
Jazz notables from Indy history - a sequel
So many historic jazz entertainers emerged from Indianapolis - from instrumentalists and singers to dancers and educators - that one Hoosier History Live show can merely scratch the surface.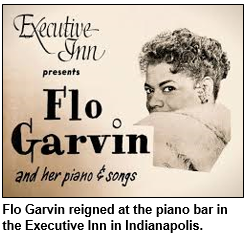 Last month, following the recent death of the last of the Hampton Sisters, we explored their lives and impact, along with those of other multitalented families, including Wes Montgomery and his brothers. Because a parade of many other jazz notables came out of Indy, particularly its Indiana Avenue scene, we have invited our guest, music historian David Leander Williams, to return and share additional insights.
David, a graduate of Attucks High School (like most of the notables we will explore), grew up near Indiana Avenue and is the author of Indianapolis Jazz (The History Press, 2014). His book features profiles of notables whom we will explore during this "sequel" show. Several had the same musical mentor: Harold Brown, a beloved band director at Attucks who was on the original staff when the school opened in 1927.
In fact, a quartet of Attucks alums called themselves the Brown Buddies in the 1930s as a tribute to their favorite teacher. During this show, we will explore the Brown Buddies, who dressed in tuxedos, performed with synchronized movements and, according to Indianapolis Jazz, "captivated their audiences ... in overflowing nightclubs wherever they performed."
Also during our show, David will share insights about:
Leonard & Leonard, a dancing duo that appeared on Ed Sullivan's TV show in the 1950s and drew rave reviews during a world tour that included stops in Australia. The dancers were not related to each other, but both shared names that included "Leonard": Leonard Chester Thomas and Paul Leonard Harrell.
Flo Garvin, a singer-pianist who enjoyed a devoted following for decades at nightclubs in Indy and across the Midwest. In 1951, she became the first African-American entertainer to appear on TV in Indiana. She was the headliner on Sentimental Journey, a music program broadcast on Channel 6/WFBM (now WRTV). Wes Montgomery and his brothers Monk and Buddy were Flo Garvin's instrumental accompanists on the show.
And J.J. Johnson, a widely acclaimed trombonist and Attucks grad. After performing at Indiana Avenue clubs, Johnson "left in the late 1940s and thrilled jazz aficionados on both coasts," David notes in his book.
During our previous show with David, we played a rare Hampton Sisters recording on the Savoy label from 1953. We only had time to enjoy their rendition of Hey Little Boy, an upbeat, fast-paced song. During this show, we hope to air a much different tune the sisters recorded during the same session, a song David describes as "a slow-moving, sensual love ballad."

© 2016 Hoosier History Live. All rights reserved.