Jan. 21, 2017 show
Ask Nelson - and President B. Harrison Site CEO, too
A few times every year, Hoosier History Live opens the phone lines so listeners can inquire about any aspect of our state's heritage.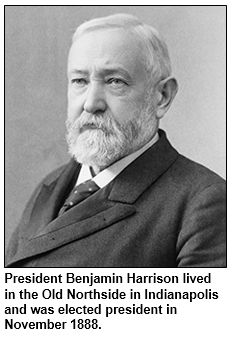 On these shows, our host Nelson Price is joined by a historian or media colleague who serves as co-host. This time, with the spotlight on the U.S. presidential inauguration today, the CEO of the historic site about the only president elected from Indiana will join Nelson to share insights and answer listener phone calls.
The co-host will be Charlie Hyde, CEO of the Benjamin Harrison Presidential Site in the Old Northside neighborhood of Indianapolis. Harrison, a Republican, was elected in November 1888 and was inaugurated during a ceremony after a rain-drenched parade in 1889. Before Harrison headed off to Washington D.C., a parade in Indianapolis was held honor of the Civil War general, who served as a U.S. senator from Indiana before his stint in the White House.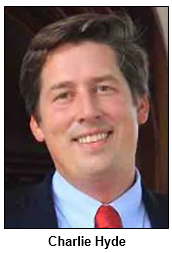 Charlie and Nelson also will discuss an unfortunate historic distinction related to the inauguration in 1841 of William Henry Harrison, Benjamin's grandfather. After refusing to don an overcoat, William Henry Harrison, 68, delivered the longest inaugural address in American history.
He died in office about one month later (serving in the White House for the shortest time of any U.S. president), his death blamed on pneumonia resulting from the inauguration. In recent years, though, another possible cause has been identified by historians, as Charlie and Nelson will discuss.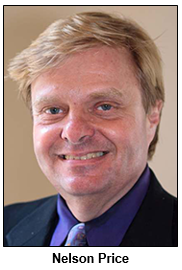 (William Henry Harrison was living in Ohio when he was elected to the presidency, although he had been governor of the Indiana Territory as a young man.)
Primarily, though, this show will be your opportunity to call in and ask questions of the co-hosts. The WICR-FM studio number is (317) 788-3314.
Between phone calls, Nelson and Charlie - who both grew up in Indianapolis - will interview each other. Before becoming CEO of the Benjamin Harrison Presidential Site in 2014, Charlie served in various capacities at the Indianapolis Zoo and Conner Prairie Interactive History Park.
At the Benjamin Harrison Presidential Site, the public is invited to the grand opening on Jan. 26 of its newest exhibit, New Women of the Harrison Era. A look at "inspiring, notorious and groundbreaking" women during the era (Harrison lived from 1833 to 1901), the exhibit is the first in a partnership with IUPUI.
The Benjamin Harrison Presidential Site also has the olive-green dress that Caroline Scott Harrison wore in the inaugural parade; her inaugural ball gown is at the Smithsonian Institution. Mrs. Harrison, Indiana's only First Lady, died in the White House of tuberculosis in 1892.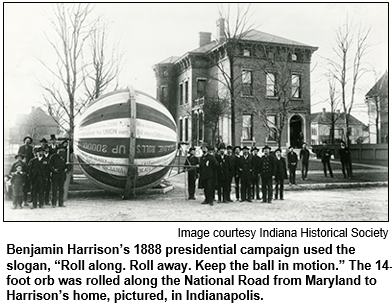 During the show, Nelson will share insights about the untimely death of another famous Hoosier woman who, like Mrs. Harrison, is featured in his book Indiana Legends (Hawthorne Publishing, 2005). Movie star Carole Lombard, a Fort Wayne native, was killed 75 years ago this month after setting a record selling World War II war bonds in Indianapolis. The airplane Lombard boarded to return to southern California - where her husband Clark Gable was filming a movie - crashed in Nevada.
Carole Lombard was just 33 years old when the plane crashed in January 1942. The glamorous star of such movies as My Man Godfrey (1936) and Nothing Sacred (1937) spent her final days making stirring speeches at various sites in Indianapolis. They included war bond rallies on Monument Circle and at the long-gone Cadle Tabernacle and the Governor's Residence.
Cadle Tabernacle was a Spanish-style convention center that was the setting for major events ranging from concerts and religious revivals to dance marathons. During our show, Nelson will share insights about the tabernacle, which is featured in his book Indianapolis Then and Now (Pavilion Books, 2016 revised edition). The landmark at Ohio and New Jersey streets was demolished in the 1960s and now is the site of Firehouse Square condominiums.
Also during our show, Nelson will update listeners with recent news about another site featured in Indianapolis Then and Now: The long-vacant plant of P.R. Mallory and Co. on East Washington Street is expected to become the site of a new charter high school. The new polytechnic high school, to be overseen by Purdue University, is set to open in the fall, according to an article in The Indianapolis Business Journal. This will be the latest in a series of high-profile uses for the site on the Old National Road (U.S. 40). Long before P.R. Mallory opened its plant that manufactured electrical components, the eastside site was the setting for Wonderland Amusement Park, a lavish entertainment center that burned to the ground in 1911.
By then, former President Benjamin Harrison had been dead for 10 years. He had returned to Indianapolis after leaving the White House in 1893 and resumed his successful legal career. Co-hosts Charlie and Nelson will answer your questions about Harrison, his inauguration and other aspects about our state's heritage during the show if you call them at (317) 788-3314.
History Mystery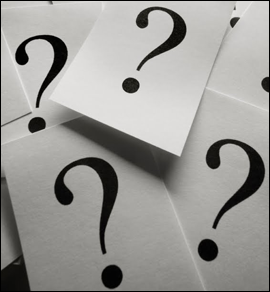 In the early 1890s, Benjamin and Caroline Scott Harrison became the first U.S. president and first lady to live in the White House with a relatively new invention.
It was installed in the White House about two years after Benjamin Harrison's inauguration in 1889. At the time, some Americans worried that the new invention was not safe.
Question: What was it?
The call-in number is (317) 788-3314. Please do not call in to the show until you hear Nelson pose the question on the air, and please do not try to win the prize if you have won any other prize on WICR during the last two months. You must be willing to give your name and address to our engineer and be willing to be placed on the air.
The prize is two admissions to the Benjamin Harrison Presidential Site, courtesy of Benjamin Harrison Presidential Site.
Roadtrip: Big Tunnel near Tunnelton
Guest Roadtripper and educator Ken Marshall will take us to the mysterious Big Tunnel in Lawrence County. It is near Tunnelton in Lawrence County, in an unincorporated area near the East Fork of the Ohio River.
When railroads were introduced into Lawrence County, the hills presented quite a challenge. Rather than go around a hill between Tunnelton and Fort Ritner, the O&M (Ohio & Mississippi Railway) made the decision to tunnel through, thereby saving about eight miles of track. The hill became known as Tunnel Hill, and the resulting tunnel was a 1,750 foot-long, man-made cave carved through the solid rock of the hill and appropriately named the Big Tunnel.
The first train to pass through the Big Tunnel ceremoniously left Fort Ritner on the morning of October 6, 1856, and included a flat car carrying several young ladies in fine white dresses. It was a memorable inaugural run - and not without incident, for halfway through the tunnel, the train stalled and had to be pulled out by mules. It was necessary for the passengers to walk out, and, as one might expect, the smoke and soot had ruined everyone's fine clothes.
Many stories and legends cling to the Big Tunnel; learn more on Saturday!
Your Hoosier History Live team,
Nelson Price, host and creative director
Molly Head, producer, (317) 927-9101
Richard Sullivan, webmaster and tech director
Pam Fraizer, graphic designer
Garry Chilluffo, media+development director
Michael Armbruster, editing and tech associate
Please tell our sponsors that you appreciate their support: Greek Islands Restaurant & Catering | Indiana Historical Society | Indiana Landmarks | Lucas Oil | MBP Catering | Shirley Brothers Mortuaries & Crematory | Story Inn | Yats Cajun Creole Restaurant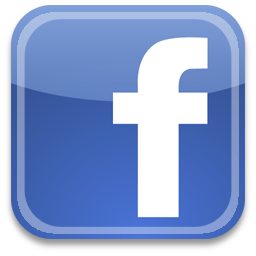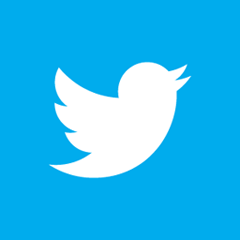 Acknowledgments to Monomedia, Visit Indy, WICR-FM, Fraizer Designs, Heritage Photo & Research Services, Derrick Lowhorn and many other individuals and organizations. We are an independently produced program and are self-supporting through organizational sponsorships and individual contributions. We do not receive any government funding. Visit our website to learn how you can support us financially. Also, see our Twitter feed and our Facebook page for regular updates.
Jan. 28, 2017 show - upcoming
Indiana's first governor and first lady
With the inauguration this month of a new Indiana governor, Hoosier History Live will explore the life and career of the first.
We also will explore the life - and early death - of First Lady Ann Jennings, the wife of Gov. Jonathan Jennings.
Neither was born on Hoosier soil. And they lived in Corydon, the capital when Indiana became a state in 1816, rather than Indianapolis.
According to the book First Ladies of Indiana and the Governors (1984), no portrait ever was painted of Ann Jennings; she lived before photography was invented, of course. So no image of her exists, meaning no one knows precisely what she looked like.
Even so, Lori Roberts, a U.S. history teacher who lives in Brownstown in Jackson County, is a historic re-enactor who, in early 1800s attire, portrays Ann Jennings. Lori, who teaches at Shawswick Middle School in Bedford, will be among Nelson's studio guests.
Also on the program will be award-winning historian, editor and author Ray Boomhower of the Indiana Historical Society. Ray was the editor for Jonathan Jennings: Indiana's First Governor (IHS Press, 2005), a biography written by Randy Mills.
The son of a Presbyterian minister, Jonathan Jennings was born in New Jersey in 1784 and grew up in Pennsylvania. Ann Hay (later Jennings) was the daughter of a prosperous surveyor in Kentucky, where she was born in 1792. Ann, who married Jonathan in 1811, was just 24 years old when she became Indiana's first lady in 1816.
Jonathan Jennings had moved to the Indiana Territory to study law; he settled in Charlestown near the Ohio River. A strong opponent of slavery, he was elected a territorial delegate to the U.S. Congress in 1809, defeating a pro-slavery candidate. Periodically, Ann Jennings nursed victims of malaria, which was an epidemic both in Washington D.C. and southern Indiana.
Jonathan Jennings' years as governor were sandwiched between stints in Washington. He won re-election as governor, but he quit during the middle of his second term in 1822 to take a seat in Congress. Ann Jennings, whose health had begun to fail, did not make the return move to Washington. She died at age 34 in Charlestown.
Battles with alcoholism ended Jonathan Jennings' political career several years before his death in 1834.
Our guest Lori Roberts is the author of three books, including historical fiction. In addition to portraying Ann Jennings, she is a the re-enactor of several other historic figures, including the wife of Gen. "Stonewall" Jackson. Her website is at stonewallswife.com.
© 2017 Hoosier History Live. All rights reserved.