Feb 4, 2017 show
Soldiers and Sailors Monument, Athenaeum, landmark status
The Soldiers and Sailors Monument in the center of downtown Indianapolis is so iconic that you might assume it has been designated a National Historic Landmark for decades.
Ditto for another historic structure in downtown Indianapolis: the Athenaeum, the expansive (94,000 square feet) cultural center designed in 1894 by the grandfather of novelist Kurt Vonnegut Jr.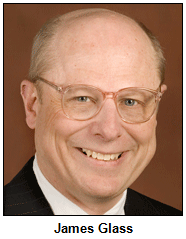 Actually, both distinctive structures have only (separately) received National Historic Landmark designations recently. Hoosier History Live will seize the opportunity to explore their histories, as well as what the landmark designations mean for them.
Built beginning in the 1880s and finally dedicated in 1902, the limestone Soldiers and Sailors Monument initially was designed to honor Hoosiers who died or served in the Civil War. Its designation as a National Historic Landmark came in January as a result of the National Park Service's expansion and renaming of the Indiana War Memorial Historic District.
The Athenaeum, which was known as Das Deutsche Haus when it opened as a German-American center, was designated a National Historic Landmark last fall. The building at the intersection of Michigan Street, New Jersey Street and Massachusetts Avenue includes a YMCA, the Rathskeller (the city's oldest continually operating restaurant), a theater and a biergarten (beer garden), with more enterprises to come.
Designed by architect Bernard Vonnegut, the Athenaeum has steep gables, stained-glass windows and a massive pitched roof. Its name was changed from Das Deutsche Haus because of anti-German sentiment engendered by World War I.
Nelson will be joined in studio by three guests:
Jim Glass, principal of Historic Preservation & Heritage Consulting, a co-author of the nomination for landmark designation for the Soldiers and Sailors Monument. Jim is the former director of the Indiana DNR's historic preservation division. He writes the "Culture Watch" column that appears monthly in The Indianapolis Star.
Architectural historian William Selm, a co-author of the nomination for the monument, which long ago became a symbol for Indianapolis. An expert on German-American heritage in Indiana, William also was the key player in the landmark designation for the Athenaeum, an extensive project that began nine years ago. He teaches architectural history at IUPUI.
And Cassie Stockamp, president of the Athenaeum Foundation. During our show, Cassie will share plans for new endeavors in the Athenaeum, which nearly was demolished in the 1980s due to significant deterioration. Various renovations have unfolded since then, with a $1.2 million restoration project currently under way.
With a height of more than 284 feet from street level on Monument Circle to the Victory statue at the top, the Soldiers and Sailors Monument is just 17 feet shorter than the Statue of Liberty.
The nomination for the national landmark status describes the monument as "the most significant memorial constructed in the United States to honor Union veterans of the Civil War." With the new designation, the monument has become part of a landmark district that also includes the five-block World War Memorial Plaza.
In 1999, the Col. Eli Lilly Civil War Museum opened in the basement of the Soldiers and Sailors Monument. Col. Lilly was one of several Hoosier veterans of the Civil War - others included Gen. Lew Wallace, author of the bestselling novel Ben-Hur - who used their prominence to crusade for the monument's creation.
In addition to the restaurant and biergarten, the Athenaeum originally featured a turnverein (gymnastics or athletics club). So with the presence of the YMCA since the early 1990s, the historic building "is still being used as it was originally designed," our guest Cassie Stockamp notes.
During our show, she will share details about plans to enhance the Athenaeum and surrounding area. Renovations completed on the first floor include a coffee and juice bar that opened last week. A new pocket park is planned for the New Jersey Street side of the building, which remains a popular venue for heritage events, including a GermanFest in the fall.
History Mystery
In 1992, the grandson of a famous Hoosier lived on the roof of the Athenaeum for about 60 days as a way to raise money to restore the historic structure, which had deteriorated alarmingly.
The grandson even slept on the roof of the Athenaeum during his highly publicized "camp out." Pizzas were delivered to him. In addition to receiving a series of visitors, he got a phone call from Kurt Vonnegut Jr., whose grandfather had been the architect for the Athenaeum.
In recent years, the "roof liver" has been a Hoosier History Live guest several times to discuss his own grandfather, who became one of the most famous people in America in 1940.
Our guest William Selm convinced the grandson to undertake the "roof living" in 1992, and our guest Cassie Stockamp replicated it as a fund-raiser 20 years later. Her stint on the Athenaeum roof was not as long as that of the grandson of the famous Hoosier, though.
Question: Who was his grandfather?
Hints: The grandfather grew up in the region of the state affected by the natural gas boom of the late 1800s, graduated from Indiana University and became a successful lawyer and businessman before bursting to national fame in 1940.
The call-in number is (317) 788-3314. Please do not call in to the show until you hear Nelson pose the question on the air, and please do not try to win the prize if you have won any other prize on WICR during the last two months. You must be willing to give your name and address to our engineer and be willing to be placed on the air.
The prize is a gift certificate to the Story Inn, a bed and breakfast in Brown County, courtesy of the Story Inn.
Roadtrip: Villages of Marion County - continued
This week we continue the Roadtrip we began on the last show. Guest Roadtripper Paul Diebold of the Indiana DNR, Division of Historic Preservation will tell us about the second leg of a journey that he and his wife Peggy made exploring the historic villages of Marion County.
We left off in Castleton, where the high school's teams were named "The Comets." Continuing the astrophysics (or at least the burning objects in the sky) theme in Washington Township was Broad Ripple, who named their high school sports teams "The Rockets." Broad Ripple is everyone's favorite hangout spot, at least at some point during one's life. Broad Ripple began as a canal town but grew steadily as a rail village once the Monon Railroad built their line through Marion County in the 1850s.

Famous for its entertainment and night spots, Broad Ripple's quieter streets have scores of quaint bungalows. You can learn more about Broad Ripple history here. The Broad Ripple music scene began in the 1960s and 70s; the Vogue Theater opened in 1977 and has hosted many great music acts, including such headliners as Blondie, The Red Hot Chili Peppers and Rihanna.

Speedway is more of a small town than it is village. Unlike all of the aforementioned places, Speedway remains an independent town. Even if it's not May, there's still plenty going on at the Indianapolis Motor Speedway. The Speedway museum is open year-round; Paul's favorites are the turbine cars!

Heading over to the southeast side, Paul and Peggy thought they'd pick up some DIY supplies at the Wanamaker Feed & Seed. Wanamaker and Acton once were busy commercial centers; both have become quiet and charming village-suburbs of Indianapolis. The Feed & Seed has quite a history!

People used to take the interurban to Homecroft, four and half miles south of downtown Indy. That's why several roads are named "stop" on this side of town. "Stop 11" was a stop on the interurban electric train as it coursed up and down Madison Avenue.

After all those miles, it's nice to come home. But our Roadtrippers' home is also a village, or at least it used to be. Irvington has a proud history as the former home of Indiana artists and former location of Butler University.

Your Hoosier History Live team,

Nelson Price, host and creative director
Molly Head, producer, (317) 927-9101
Richard Sullivan, webmaster and tech director
Pam Fraizer, graphic designer
Garry Chilluffo, media+development director
Michael Armbruster, editing and tech associate
Please tell our sponsors that you appreciate their support: Greek Islands Restaurant & Catering | Indiana Authors Award | Indiana Historical Society | Indiana Landmarks | Lucas Oil | MBP Catering | Shirley Brothers Mortuaries & Crematory | Story Inn | Yats Cajun Creole Restaurant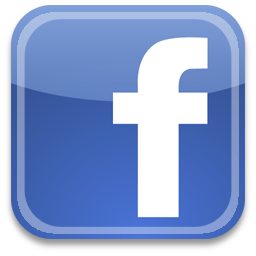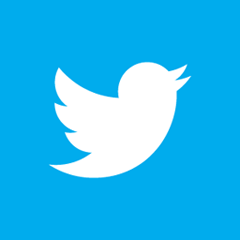 Acknowledgments to Monomedia, Visit Indy, WICR-FM, Fraizer Designs, Heritage Photo & Research Services, Derrick Lowhorn and many other individuals and organizations. We are an independently produced program and are self-supporting through organizational sponsorships and individual contributions. We do not receive any government funding. Visit our website to learn how you can support us financially. Also, see our Twitter feed and our Facebook page for regular updates.
9 years on the air!
Join us Feb. 23 for our anniversary soiree
Can you believe it? Hoosier History Live has been on the air nine years.
To celebrate, we are throwing another of our famous anniversary parties!
Featured events at the party will include live "History Mystery" quizzes by host Nelson Price, with fabulous prizes. We are particularly looking forward to remarks by former Indiana First Lady and television producer Judy O'Bannon. And you never know what other notables will be on hand to share remarks and good cheer with our history-loving crowd, which includes listeners, readers and of course many of our distinguished on-air guests.
Delicious catered cuisine and cash bar will be provided by MBP Distinctive Catering.
Let's celebrate together: RSVP today!
Hoosier History Live welcomes Michael Armbruster
Hoosier History Live extends a hearty welcome to new team member Michael "Mick" Armbruster, who is beginning to do the layout of the weekly newsletter. Mick is training under the "master," webmaster Richard Sullivan. As producer Molly Head says, it takes a lot of talented and hardworking people to keep Hoosier History Live looking and sounding so good each week.
Mick is originally from Santa Fe, New Mexico, but he took his undergraduate degree at the University of Virginia and also studied for a year at Moscow State University in Russia. He earned a graduate degree at Indiana University's Slavic Department in Bloomington, where he studied Russian language and literature, with a focus on 19th-century authors such as Fyodor Dostoevsky and Alexandr Pushkin.
He taught English at Arsenal Tech High School and Brebeuf Jesuit Preparatory School, both in Indianapolis, for 19 years.
Mick says he fell in love with Indiana while in Bloomington, with the state's woodlands, four seasons and deciduous trees, as opposed to the high-desert climate he grew up in. He is an active cyclist and hiker, and he gets out to the Rocky Mountains at least once a year to enjoy the outdoors and visit family.
Mick says he loves working with the Hoosier History Live crew and getting the opportunity to develop and use his language and computer skills in a real-world setting.
Feb. 11, 2017 show - upcoming
Tuskegee Airmen and Indiana connections
Met with skepticism before World War II about whether African Americans could master the skills of flying in combat, the Tuskegee Airmen went on to become an acclaimed fighting force. And the Hoosier parents of two of our guests were among the most distinguished members of the all-black Army air squadron during an era when the military was segregated.
As Hoosier History Live salutes Black History Month, we will explore the Indiana connections with the squadron, which drew its name from the Tuskegee Army Air Field in Alabama. Many of the men who were part of what is known as the "Tuskegee Airmen Experience" were not pilots and did not aspire to be. Many fought in the war as ground crewmen or other non-flying support roles. To share insights about the Tuskegee Airmen - who were collectively recognized (both flight and non-flight personnel) in 2007 with a Congressional Gold Medal - Nelson will be joined in studio by:
Reginald DuValle, an Indianapolis native who graduated in 1979 from the U.S. Air Force Academy. He is the president of the Indianapolis chapter of Tuskegee Airmen Inc., a nonprofit that honors the squadron; members often were not included in victory parades and were nearly forgotten for several years after World War II.
Janice Carter, whose father flew 158 combat missions, the most of any Tuskegee Airman. Her father, Walter J. Palmer, was one of the original group of Tuskegee Airmen; they were the first African-American aviators in U.S. history. The aviators were officially known as the 477th Bombardment Group.
And Charles Hall, whose father was the first African-American pilot to have an aerial combat victory over an enemy aircraft. His father, Charles B. Hall, was a native of Brazil, Indiana. He became the first Tuskegee Airman to shoot down three enemy fighter aircraft; the engine that powered his plane was made in Indianapolis.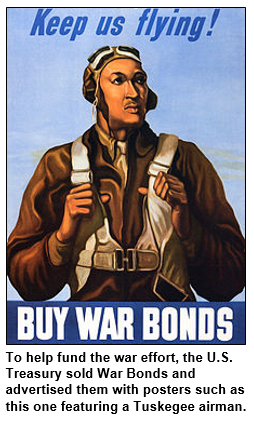 Some of the Tuskegee Airmen received training at Freeman Field (now Freeman Municipal Airport) in Seymour. In the spring of 1945, it became the setting for the "Freeman Field Mutiny," a non-violent civil rights protest. More than 100 officers were arrested for refusing to sign an order that they would not attend the whites-only officers club.
In another piece of Hoosier African-American history, Tuskegee Airmen of the 618th and 619th Bomb Squadrons of the 477th Bomb Group trained at Atterbury Army Air Field, near Columbus Indiana, as depicted in the photo above.
Some other Indiana connections, courtesy of our guest Reginald DuValle:
The director of the first two phases of flight training for all of the Tuskegee Airmen was Lewis Jackson, a native of Angola, Indiana.
In 1944, 12 black officers, led by Capt. Willard B. Ransom from Indianapolis, integrated the Tuskegee Army Air Field's restaurant.
For many years, Hoosiers were undercounted among the graduates of the Tuskegee Advanced Flying School. That's because the hometown of four of them was East Chicago, which was incorrectly listed as being in "Illinois" on their records.
© 2017 Hoosier History Live. All rights reserved.