May 13, 2017 show
World War I and Hoosier involvement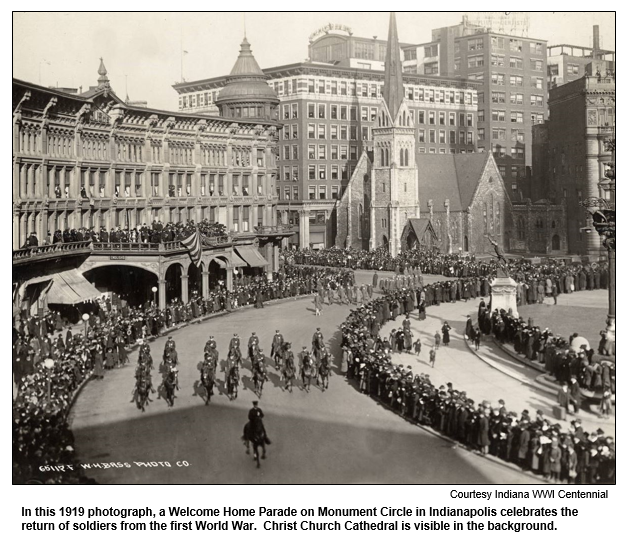 One hundred years ago, the United States entered "The Great War," resulting in Indiana's involvement in myriad ways in World War I.
In fact, the first U.S. combat casualty of the war was a Hoosier: James Bethel Gresham, a factory worker from Evansville. He was killed in in France in 1917. In 1918, Opha May Jacob Jackson of Kokomo became the first female U.S. Marine.
Eli Lilly & Co. funded a military hospital in Europe. And the Salvation Army's "donut girls" were led by a young Hoosier woman, Ensign Helen Purviance.
To share insights about these and other contributions Indiana made to the World War I effort, two distinguished Hoosiers - both board members of the Indiana World War I Centennial Committee - will be Nelson's guests. They are:
Jim Corridan, Indiana's state archivist and the chairman of the centennial committee. In his capacity as archivist, Jim was a studio guest on a Hoosier History Live show in May 2015 that explored "What's in our State Archives?"
And Jim Osborne, a retired Knox County judge who founded the Indiana Military Museum in Vincennes. The museum has been restoring a U.S. tank from World War I that will be unveiled in October.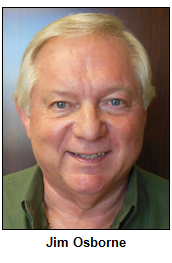 Jim Osborne was a studio guest for a Hoosier History Live show in September 2014 marking the 100th anniversary of the outbreak of World War I (also available as a podcast).
During our 2014 show, Judge Osborne noted that about 3,000 Hoosiers were killed in combat during World War I.
The U.S. death toll from the war was more than 116,500, and none of its 4.7 million U.S. veterans remain alive.
This show will explore Indiana's contributions that we did not previously highlight about the horrific conflict associated with doughboys, foxholes and gas masks.
According to the centennial committee's website:
James Gresham, a corporal, was killed in hand-to-hand combat while repelling a German trench raid in France. Ceremonies later this year in Indianapolis and Evansville will honor his sacrifice.
Many companies across Indiana placed their factories at the disposal of the government. In South Bend, car- and wagon-making Studebaker Corp. converted much of its operations to the production of military equipment, including artillery.
Base Hospital 32 was established in France as a result of $25,000 in funding for medical equipment from Eli Lilly. The hospital primarily was staffed by personnel from Indiana.
According to Jim Corridan, the only Hoosier to receive the Medal of Honor from World War I was Samuel Woodfill, who grew up in Jefferson County near Madison. Hailed as the war's most outstanding soldier by Gen. John Pershing, Woodfill (1883-1951) participated in combat heroics and saved the lives of U.S. troops under his command despite suffering under the effects of mustard gas.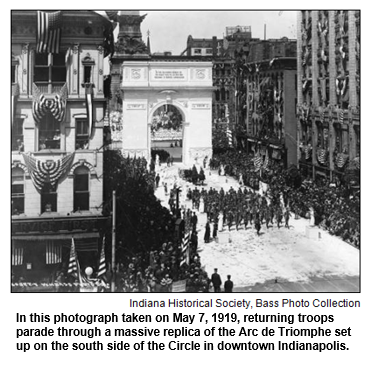 After the war and an initial wave of accolades, Woodfill, who "disliked public events," kept a low profile and struggled financially, according to an Indianapolis Star retrospective of his life headlined "America's Greatest Doughboy." When he died at age 68, he was buried in a modest grave in Jefferson County, but his remains eventually were moved to Arlington National Cemetery.
In total, about 135,000 Hoosiers served in World War I. On the home front, Hoosiers reduced their consumption of meat, gasoline and other products in order to assist the war effort.
In May 1919, a massive replica of the Arc de Triomphe was constructed on the south side of Monument Circle in downtown Indianapolis to celebrate the return of hundreds of soldiers. Thousands of spectators cheered as the soldiers paraded through the replica. (It eventually had to be destroyed because of a lack of local storage space.)
The Indiana War Memorial was built in downtown Indy to honor those who participated in "The Great War;" Gen. Pershing laid the cornerstone in 1927. Since then, the majestic memorial has come to represent Hoosiers whose lives were sacrificed in all modern wars, including the wars in Iraq and Afghanistan.
History Mystery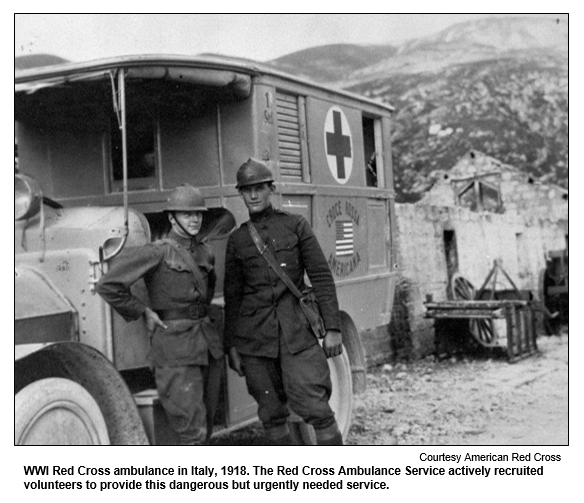 During World War I, a teenager from an affluent family in Terre Haute served with the ambulance corps of the American Red Cross. He served in France as an ambulance driver.
After the war, he attended Yale University. Then he achieved great success as an Indiana-based business leader and entrepreneur. After World War II, he became associated with an Indiana landmark that draws international attention in May, an association that made him a household name in the state. He died in 1977.
Question: Who was the famous Hoosier?
The call-in number is (317) 788-3314. Please do not call in to the show until you hear Nelson pose the question on the air, and please do not try to win the prize if you have won any other prize on WICR during the last two months. You must be willing to give your name and address to our engineer and be willing to be placed on the air, and you must answer the question on the air.
The prize is a pair of passes to the Indiana History Center in downtown Indianapolis, courtesy of the Indiana Historical Society, and a gift certificate to the Story Inn in Brown County, courtesy of Story Inn, located in the small town of Story, the only town in America (as far as we know) that annually elects a Village Idiot.
Roadtrip: Wagyu beef at Joseph Decuis restaurant in Roanoke
Guest Roadtripper and travel and food writer Jane Ammeson suggests a Roadtrip to the Joseph Decuis destination restaurant in the small town of Roanoke, just southwest of Fort Wayne. Joseph Decuis is owned by dedicated foodies Pete and Alice Eshelman, and their restaurant is named after an early ancestor who was dedicated to fine "farm to fork" dining long before it was called that, way back in the early 19th century!
Joseph Decuis is housed in an early 20th-century bank building, with the bank's vault now serving as a wine cellar. The restaurant has an exhibition kitchen, several softly lighted dining areas, and a large two-story solarium with views of lush, New Orleans-style back gardens.

The Eshelmans also raise their own American Wagyu beef on their nearby Heritage Farm for use in the restaurant. The beef also is for sale, along with other restaurant food items, at the Emporium at Joseph Decuis next door to the restaurant. Organic, free-range eggs from their chickens and organic vegetables also are on the menu at the restaurant.

Want to spend the night? You can also stay at the nearby 1884 Farmstead Inn Bed and Breakfast or their 1910 Inn at Joseph Decuis. Groups can also take a tour of the Heritage Farm.

Here is a culinary destination in northeast Indiana that you won't want to miss!

Your Hoosier History Live team,

Nelson Price, host and creative director
Molly Head, producer, (317) 927-9101
Richard Sullivan, webmaster and tech director
Pam Fraizer, graphic designer
Garry Chilluffo, media+development director
Michael Armbruster, newsletter editor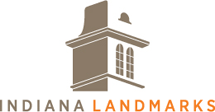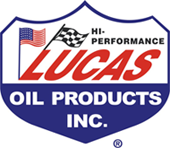 Please tell our sponsors that you appreciate their support: Indiana Historical Society | Indiana Landmarks | Lucas Oil | MBP Catering | Story Inn | English Ivy's | Indiana Pioneers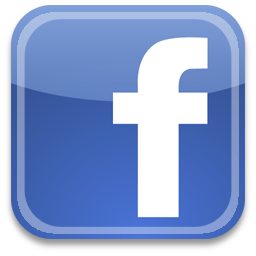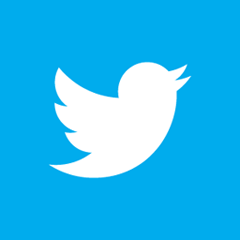 Acknowledgments to Monomedia, Visit Indy, WICR-FM, Fraizer Designs, Heritage Photo & Research Services, Derrick Lowhorn and many other individuals and organizations. We are an independently produced program and are self-supporting through organizational sponsorships and individual contributions. We do not receive any government funding. Visit our website to learn how you can support us financially. Also, see our Twitter feed and our Facebook page for regular updates.
Thank you!
We'd like to thank the following recent, new and renewal contributors whose donations help make this show possible!
May 20, 2017 show - upcoming
Some people like to plant things; others like to dig them up.
Next week, Hoosier History Live will present two 30-minute encore shows from our rich audio archives focusing on two memorable figures from Indiana history. The first show explores the life of errant Hoosier tree-planter John Chapman, aka Johnny Appleseed. The second investigates the disinterment of corpses for the purpose of selling them to medical schools in the early 1900s, as practiced by Indianapolis graverobber Rufus Cantrell.
Johnny Appleseed: The facts and myths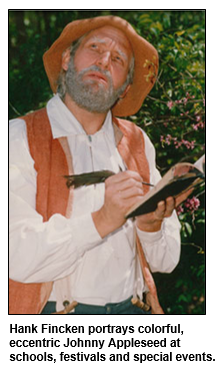 (Originally aired on Nov. 14, 2009) His real name was John Chapman. He probably died in 1845 in Allen County, where the largest city, Fort Wayne, now celebrates a popular Johnny Appleseed Festival every autumn. Did he wear a saucepan on his head, as depicted in Walt Disney cartoons? What were the facts, and what were the myths or embellishments, about the folk hero of the Indiana frontier known as Johnny Appleseed?
To enlighten us, one of the country's foremost experts on Johnny Appleseed joins Nelson in studio. His guest is Indianapolis-based re-enactor and playwright Hank Fincken, who has spent decades researching Appleseed/Chapman. Hank portrays colorful, eccentric Johnny Appleseed at schools, festivals and special events.
According to most accounts, John Chapman was born in New England in 1774. He was a pacifist and a vegetarian who befriended many Native Americans - all cause for many other pioneers to regard him as a bit of an oddball, although they were grateful for his gifts of apple seedlings as they settled in the frontier. The wanderlust of Chapman/Appleseed is said to have been motivated in part by his spiritual beliefs. In addition to apple seedlings, he distributed scriptures across the Indiana wilderness in the 1830s and '40s.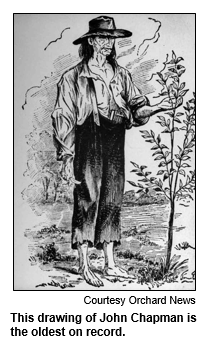 Before that, Chapman was a true hero during the War of 1812 and helped save the lives of massacre survivors trapped in Mansfield, Ohio, according to Hank. The author of Three Midwest History Plays and Then Some (1997), Hank also portrays such historical figures as Christopher Columbus, Henry Ford, Thomas Edison and Spanish conquistador Francisco Pizarro. Here's his motto about his one-man shows: "If history were to repeat itself, it would be like this!"
You can judge for yourself as Hank portrays a bit of his Appleseed character during the show.
Some fun facts:
Hank has met descendants of the extended Chapman family. (Not directly from Chapman himself, though. He never married.)
In several regions of Indiana, particularly northern counties, residents have long been convinced that various trees are descended from seeds planted by Johnny. Is this possible? And how far west did he travel? Tune in to get the scoop on Appleseed.
Hank is a former Peace Corps volunteer in Peru and Costa Rica.
Grave robbers of the early 1900s in Indianapolis
(Originally aired on March 3, 2008) Some people called them "resurrections." Grave robbers outraged people across the country more than 100 years ago; one of the most notorious was based in Indianapolis.
Rufus Cantrell was a minister and a bartender, as well as a grave robber whose crimes were so extensive he became the focus of national news. Photo historian Joan Hostetler of Heritage Photo Service and The Indiana Album, who has been researching Cantrell and other grave robbers of the era, is Nelson's studio guest to discuss the ghoulish practice of unearthing bodies and selling them for profit to physicians in need of cadavers for medical research.
According to Joan, Cantrell and his large crew (often billed as "Cantrell and His Gang of Ghouls" by Hoosier newspapers) specialized in stealing bodies from small, rural cemeteries in the Indianapolis area. (They never robbed a grave at Crown Hill Cemetery, the city's largest cemetery.) There's some thought that Cantrell and his gang befriended grave diggers, enlisting them in their scheme. The gang sold corpses to medical schools and physicians in four states. Among Cantrell's most shocking crimes: After presiding as a preacher at his niece's funeral, Cantrell later slipped into the cemetery and unearthed her corpse. His eventual capture and trial generated national headlines.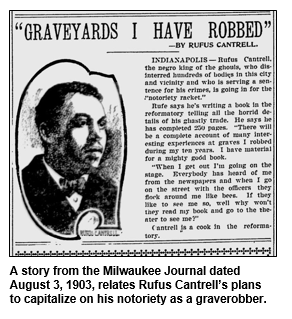 Grave robbing in the 1800s and early 1900s was a significant problem at all levels of society. Even Benjamin Harrison, the only president elected from Indiana, had a relative whose body was stolen. (That happened in Ohio, though, not the Hoosier state.)
As refrigeration developed in the early 1900s and medical schools could keep bodies intact for later dissection and examination, the demand by medical schools for "fresh" bodies from the black market became obsolete.
Joan, who collaborated with Nelson and photographer Garry Chilluffo on the Indianapolis Then and Now visual history book, stumbled upon Cantrell's story while researching the life of a detective who helped put the grave robber behind bars.
By the way, you can listen to one of Joan's favorite songs pertaining to this grisly topic, "The Resurrectionist" by the Pet Shop Boys.
Learn more:
© 2017 Hoosier History Live. All rights reserved.