June 3, 2017 show
Presidential campaigns: The controversies, the extremes and the mishaps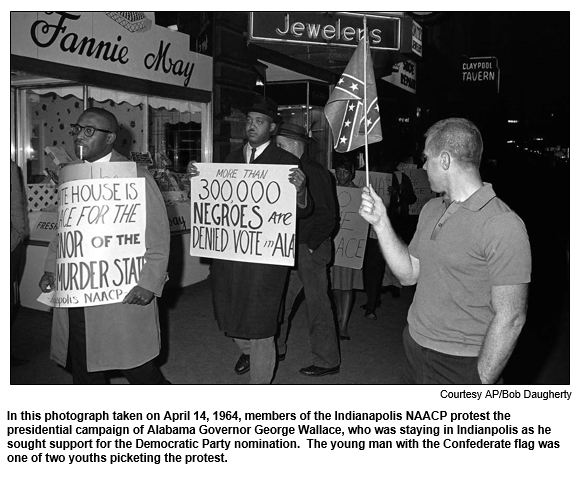 Terre Haute native Eugene V. Debs ran for U.S. president as the Socialist Party candidate several times and captured tens of thousands of votes. During his 1920 presidential campaign, Debs was in federal prison for having spoken out against World War I.
George Wallace, Alabama's segregationist governor, also campaigned for president several times, visiting Indiana and delivering speeches with "obvious racial overtones," as a new book puts it.
And a very different kind of politician named Wallace - Henry Wallace, who served one term as FDR's controversial vice president - campaigned across Indiana in 1948 as the presidential nominee of the Progressive Party. In Evansville, more than 2,500 protesters gathered to oppose his presence.
Our show will explore the Indiana aspects of controversial presidential campaigns covering a 150-year span, including those of candidates considered to be extremists, at least during their lifetimes. (Historians often note that some of Debs' positions - such as objecting to child labor and advocating a five-day workweek - would be considered mainstream today.)
Nelson's guest will be Goshen native Andrew Stoner, the author of a brand-new book, Campaign Crossroads: Presidential Politics in Indiana from Lincoln to Obama, published by the Indiana Historical Society Press.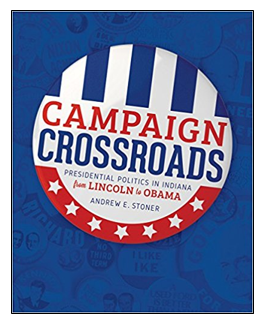 In addition to exploring the campaigns of controversial presidential candidates as they sought the Indiana vote, we also will highlight some little-remembered mishaps on Hoosier soil by folks running for the White House. Andrew's book, for example, notes that:
Ulysses S. Grant survived a stage collapse in Logansport.
A young man was killed by an accidental explosion in Madison during a 21-gun salute for Herbert Hoover.
And a burning cross greeted the train of Al Smith (the Democratic candidate running against Hoover in 1928) as it crossed from Ohio to Indiana. Smith was the first Catholic nominee for president of a major party.
Andrew's book is a detailed look at every presidential campaign in the state - as well as visits by presidents and vice presidents - for more than 150 years.
Our show, though, will focus on controversial candidates and the forgotten mishaps because previous Hoosier History Live programs have already explored several of the most-discussed presidential crusades. The rollicking 1940 campaign of Elwood native Wendell Willkie, the dark horse nominee of the Republican Party, was the focus of a September 2015 show with his grandson, David Willkie, as Nelson's guest. In April 2008, historian Ray Boomhower was the guest for a show about Bobby Kennedy's 1968 presidential campaign in Indiana.
And several Hoosier History Live shows have explored various aspects of the life and career of Benjamin Harrison, the only president elected from Indiana. Most recently, Charlie Hyde, the CEO of the Benjamin Harrison Presidential Site in Indianapolis, joined Nelson last January for one of our periodic, all call-in programs.
That leaves plenty of unexplored turf for our guest Andrew Stoner, an assistant professor at California State University-Sacramento. He has been a previous guest on Hoosier History Live, including a program in November 2013 about "Unsavory political episodes in Indiana's past" during which he described incidents recounted in his book Wicked Indianapolis (The History Press, 2011). Andrew also is the author of a biography of the late Gov. Frank O'Bannon; he was deputy press secretary when O'Bannon served as governor.

Candidates discussed in Campaign Crossroads include George Wallace, whose 1972 crusade featured a fundraising luncheon in Indianapolis attended by members of the John Birch Society and the Ku Klux Klan. Nearly 25 years earlier, according to the book, hotels in downtown Indianapolis refused to accommodate third-party candidate Henry Wallace because his entourage included an African-American, acclaimed singer Paul Robeson. So instead of staying in hotels, Andrew's book says, Wallace and Robeson resorted to finding "shelter in the homes of local supporters."

Debs, regarded as the "father of the Socialist movement in America," received 900,000 votes - six percent of the total cast across the country - in 1912. That remains the highest vote total ever for a Socialist Party candidate for president.

Although Debs was being held in federal prison in Atlanta during his 1920 campaign, President Warren Harding, one of his opponents, finally commuted his sentence the next year. In Terre Haute, the public can tour the restored Eugene V. Debs Home, which has been declared a National Historic Landmark. Debs died in 1926.

Three years later, Herbert Hoover - as a sitting president - briefly visited Madison with his wife, Lou. That visit included a tragedy caused by a 21-gun salute, which our guest Andrew Stoner describes in Campaign Crossroads. Robert Earls, a 19-year-old Madison resident and member of the Indiana National Guard, died when the burning wadding shot from one of the guns landed in a box of powder and exploded. The tragedy occurred in October 1929, less than one week prior to the stock market crash that signaled the arrival of the Great Depression.
History Mystery

The largest political gathering in Indiana history occurred in an Indiana town during the 1940s. A crowd of more than 200,000 people gathered to hear a political speech in 102-degree heat.

According to our guest Andrew Stoner's book Campaign Crossroads, more than 100 vendors sold food, drink and other concessions to the record-setting crowd in the town.

Traffic was choked for miles far beyond the town, which only had a population of less than 11,000 when the massive political event occurred.

Question: Name the Indiana town that was the setting for the record-breaking crowd.

The call-in number is (317) 788-3314. Please do not call in to the show until you hear Nelson pose the question on the air, and please do not try to win the prize if you have won any other prize on WICR during the last two months. You must be willing to give your name and address to our engineer and be willing to be placed on the air, and you must answer the question on the air. The prize is a gift certificate to Story Inn in Brown County, courtesy of Story Inn, and a pair of passes to the Indiana History Center in downtown Indianapolis, courtesy of the Indiana Historical Society.
Roadtrip: Woodruff Place in Indianapolis
Jeannie Regan-Dinius of the Indiana Department of Natural Resources, Division of Historic Preservation & Archeology, suggests we visit Woodruff Place, Indianapolis's first "suburban" neighborhood.
Designed in 1872, Woodruff Place was planned as a residential community and created with a park-like atmosphere. James O. Woodruff, who founded the city's waterworks, purchased 77 acres about two miles east of downtown and began to develop a Victorian version of formal Italian Renaissance gardens.
The neighborhood has three boulevard drives divided by grassy esplanades, each of which is graced by flower beds, cast-iron statues and intricate multi-tiered fountains. The picturesque homes that line the boulevards stand on spacious lots.
Woodruff built his own elaborate mansion on West Drive (the house did not survive to the present day), but the neighborhood was slow to develop and had not reached fruition by the time Woodruff died in New York City in 1879, probably of encephalitis. Because it grew slowly over the years, Woodruff Place has a variety of architectural styles.
Following World War I, many homeowners divided their residences into apartments to provide additional income. In 1962 Woodruff Place's town government folded, and the town became a neighborhood of the city of Indianapolis.
In 2001, the neighborhood received local designation and protection to help preserve Woodruff Place's architectural heritage.
Every year during the first weekend of June, the Woodruff Place Flea Market promises two days of treasure-hunting and treasure-finding, combined with food, fun and terrific people-watching. It's been a neighborhood fundraiser since 1977, and this year's Flea Market is this weekend, Saturday June 3 from 8 to 5, and Sunday June 4 from 10 to 5.
You're likely to find Jeannie there as well, as this is her neighborhood!

Your Hoosier History Live team,
Nelson Price, host and creative director
Molly Head, producer, (317) 927-9101
Richard Sullivan, webmaster and tech director
Pam Fraizer, graphic designer
Garry Chilluffo, media+development director
Michael Armbruster, newsletter editor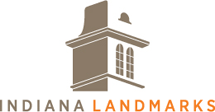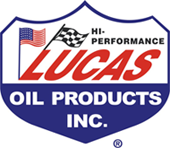 Please tell our sponsors that you appreciate their support: Indiana Historical Society | Indiana Landmarks | Lucas Oil | MBP Catering | Story Inn | English Ivy's | Indiana Pioneers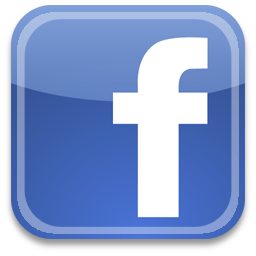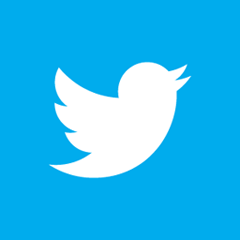 Acknowledgments to Monomedia, Visit Indy, WICR-FM, Fraizer Designs, Heritage Photo & Research Services, Derrick Lowhorn and many other individuals and organizations. We are an independently produced program and are self-supporting through organizational sponsorships and individual contributions. We do not receive any government funding. Visit our website to learn how you can support us financially. Also, see our Twitter feed and our Facebook page for regular updates.
Thank you!
We'd like to thank the following recent, new and renewal contributors whose donations help make this show possible!
June 10, 2017 show - encore presentation
The Redheads and all-female bands of 1920s, '30s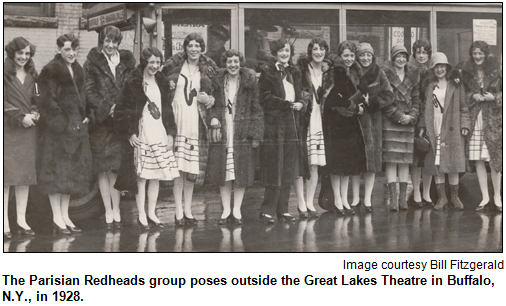 (Originally aired on Aug. 9, 2014) Even though they became nationally known during the 1920s as The Parisian Redheads, many of the band members were not red-haired - and, rather than Paris, they were based in Indiana.
In the 1930s, the all-female orchestra/dance band, which was promoted as "America's Greatest Girl Band," became known as The Fourteen Bricktops.
The colorful history of the now-forgotten novelty band - which was based in Indianapolis, with a pianist born in the eastern Indiana town of Portland, a saxophonist from Elwood, a harpist from Richmond and other Hoosier "lady musicians" - is the focus of our show. Nelson is joined in studio by Evan Finch, an Indy-based advertising copywriter who has extensively researched The Parisian Redheads and other all-female orchestras.
"So-called 'ladies' orchestras had existed since the late 19th century due to the fact that male orchestras rarely hired female musicians," Evan notes in an article in a 2014 issue of Traces of Indiana and Midwestern History magazine, published by the Indiana Historical Society.
"As a result, women formed their own groups."
However, the impresarios behind The Parisian Redheads were two men, Charles Green and Harry Z. Freeman of Indianapolis, both of whom had experiences with organizing musical programs on the Chautauqua circuit. Chautauqua, the popular adult-education movement of the late 19th and early 20th centuries, also had provided opportunities for many of The Parisian Redheads, several of whom were classically trained musicians, according to Evan's article.
"By the end of 1926, the group had become a local sensation," Evan writes. "In Indianapolis alone, within a space of four weeks, the Parisians played a reception for Queen Marie of Romania, opened the city's Marott Hotel and graced the stage of the Circle Theatre."
Of the original Redheads, only pianist/singer Martha Tripper (a Portland native who later moved to Kokomo) was a natural redhead, Evan reports.
"The other women were required either to dye their hair or wear red wigs when appearing in public. In the name of success, the musicians went along with the gimmick, although not always happily."
The Redheads expanded to a 13-piece orchestra in 1927 and attained national success. According to Evan, the performers eventually included a "Mistress of Ceremonies," a woman who dressed in a man's tuxedo and "sang, danced, conducted and otherwise functioned as the band's public face."
Some fun facts:
Our guest Evan Finch, who works as a writer for advertising agency Miller Brooks, joined Nelson in studio in 2014 for a show about Offbeat Landmarks across Indiana. "I like weird stuff," Evan says, referring to his interest in quirky aspects of our state's heritage.
During the 1930s and '40s, bandleader and composer Phil Spitalny and His All-Girl Orchestra reaped national fame on radio and in concerts. The group featured a performer promoted as Evelyn and Her Magic Violin.
Referring to The Parisian Redheads, Evan writes: "The group's earliest reviews referred to them as a 'jazz orchestra,' but the Redheads, in an effort to please the diverse tastes of vaudeville audiences, actually played everything from operettas to show tunes."
During the show, expect to hear some musical interludes to give a flavor of the Redheads (Bricktops) in performance.
Group members also changed over the years with The Parisian Redheads-turned-Fourteen Bricktops (also known by other names, such as the Paramount Parisians, early on).
Even though the Bricktops broke up in the 1930s, some of the musicians enjoyed flourishing careers long afterward. Bricktop member Ruth Hutchins Thrasher became, as Evan puts it, "a valued member of the Indianapolis Symphony Orchestra - and played several different instruments for them over the course of four decades."
Why the emphasis (or insistence) on red hair?
"In addition to adding an extra layer of novelty, red hair gave the band a visual identity - and a hair color associated with free-spiritedness seems in tune with the Jazz Age," Evan writes in his Traces article.
He notes that, as the years passed, dozens of women musicians from across the country joined the band. But the group always had Indiana musicians, including Bobbie Greiss, a singer-dancer who grew up in Indianapolis and was recruited as the group's conductor. Trumpet player Lillian Evans was a native of Dublin in Wayne County, while another trumpeter, Alice Miller, attended Arsenal Technical High School in Indy.
Other members of the Parisians (or of the Bricktops) included saxophonist Bernice Lobdell of Huntington; accordionist Jeane Brown of Greencastle, and saxophonist Marietta Gift of Converse.
In 1929, the band played The Palace in New York City and shared a bill with the famous Marx Brothers. As the vaudeville circuit declined, the Bricktops transformed into a dance band.
"The success of the Parisian Redheads and the Fourteen Bricktops proved that a band of women could compete successfully with men, both in terms of performance and financial reward," Evan writes.
He adds: "In the many years since the Bricktops' dissolution, opportunities for female musicians have improved. In 2010, it was estimated that the membership of America's top 15 orchestras - once almost exclusively male - had become 35 percent female."
Evan and Nelson also share info about other all-female musical groups from Indiana. They have included the Hampton Sisters, who went, as the Indianapolis Star once put it, "from a child act to jazz legends." The last of the legendary sisters, Dawn Hampton, died in 2016.
Fans of the genre might want to view this video montage of all-female orchestras of the '30s and '40s.
© 2017 Hoosier History Live. All rights reserved.