June 17, 2017 show
Johnson County's restored historic buildings
If restored historic buildings were movie actors, the Artcraft Theatre in Franklin would be the Oscar-winning superstar of Johnson County. Reviewers have called it "iconic," "awesome" and an "architectural gem."
But the Art Deco movie theater, built in 1922, isn't the only restored historic structure in the county that borders the far-south side of Indianapolis. In addition to examining how the Artcraft was saved from dilapidation and disuse, we will explore a variety of historic buildings that have been restored in Franklin and Greenwood, as well as discuss several worthy candidates for restoration that preservationists hope can be brought back to their former glory.
Nelson will be joined in studio by three guests:
Rob Shilts of Franklin Heritage, Inc., a nonprofit founded to preserve the historic character of Franklin, including its architecture, brick streets and boulevards. Franklin Heritage has been restoring an array of historic buildings in the town, the county seat of Johnson County.
David Pfeiffer, director of the Johnson County Museum of History, which is housed in a former Masonic Temple in Franklin. Among the museum's treasures: a circa-1835 log cabin.
And Jennifer Hollingshead, founder of Restore Old Town Greenwood. A fourth generation Greenwood resident and graduate of Greenwood High School, Jennifer founded the restoration advocacy organization in 2010 when city leaders proposed a plan that would have involved demolishing many of the city's historic commercial buildings.
Franklin Heritage owns and operates the Artcraft, which has become regionally renowned for showing vintage movies such as the holiday season classic It's A Wonderful Life (1946) and the films of Alfred Hitchcock. The renovation of the Artcraft (located on Main Street in Franklin) followed the purchase of the historic theater in 2004 by Franklin Heritage. The Artfcraft, which has a full stage and orchestra pit, had shown movies for 75 years but had closed in 2000 because of competition from modern multiplex cinemas.
In their look at the historic edifices of Greenwood, Nelson and his guests primarily will explore commercial buildings near Main Street and Madison Avenue.
Some of them have had multiple and widely varied uses. According to research by our guest Jennifer Hollingshead, a building at 299 W. Main St. constructed in 1860 has housed a furniture store, a tin shop and a law office and even served as the place of business for a local undertaker. The building is currently occupied by a restaurant.
At 332 W. Main St. in Greenwood, the original building was constructed of wood and housed a livery stable. In 1920 it was replaced with a masonry building that became a 30-car garage and automobile sales office; it is currently used as an office building.
We also will explore the Grafton Peek building at 181 S. Madison Ave. Built in 1887, it was the first general store in Greenwood, according to Jennifer. During the 1930s, a drug store and bank occupied the first floor. Today, the second floor of the Grafton Peek functions as a reception hall, with a wedding rental service located on the ground level.
In Franklin, Madison Street Salvage - an architectural salvage business - sells its wares in a restored historic structure at 350 E. Madison St. During the 1940s, the building housed a deli and bakery.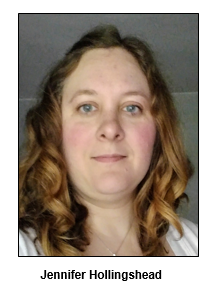 Franklin Heritage also has been restoring historic homes, including several dating to the 19th century that had been abandoned or fallen into disrepair but now stand as elegant family residences. In addition, it has restored a building at 49 E. Madison St. that now serves as a "green room" for the Artcraft, with access to the theater's stage. In 2006, a local couple became the first to wed at the restored theater.
Founded in 1983 by residents concerned about the deterioration of the town's historic buildings and its tree-lined streets, Franklin Heritage has won several statewide awards for historic preservation. The nonprofit hosted its first home tour in 1987 and has offered workshops for potential owners of historic homes.
For additional perspective, our guest David Pfeiffer will discuss the history of Johnson County. He also will describe some of the façade work underway on historic buildings in the town of Edinburgh.
In June 2016, David joined University of Indianapolis archaeologist Dr. Christopher Schmidt as Nelson's guests for a show about the so-called Grave in the Road, where a county road splits to avoid the burial site of a farmer's wife, early Johnson County settler Nancy Kerlin Barnett, who died in 1831. More than 70 years later, her grandson stood vigil with a shotgun to prevent her grave from being moved.
The Grave in the Road made headlines last year because archaeologists were excavating it as part of a project to make the county road near Amity safer for motorists. Unexpectedly, the excavations uncovered the remains of six county pioneers in addition to Mrs. Barnett. During our show, David will update listeners about the Grave in the Road and explain how the remains found there have been reinterred with the completion of the road project.
History Mystery
For more than 50 years beginning in the mid-1920s, one of the largest swimming pools and recreation areas in Indiana was located on the south side of Marion County. Residents of Johnson County as well as the south side of Indy flocked to the huge swimming pool area with its beach-like atmosphere. At the multi-story bathhouse, the second floor was the setting for popular square dances and parties; the lower level had 1,000 lockers.
During the 1950s, as many as 7,500 people per day came to the swimming pool, which had a towering slide and diving stands. Located in Perry Township, the pool and recreation area, which also featured a miniature golf course, refreshment stands and picnic tables, were open to the general public. But admission was charged. Many businesses based in Johnson County and Indy's Southside made use of the pool for company picnics.
Question: What was the name of the massive pool and recreation area?
The call-in number is (317) 788-3314. Please do not call in to the show until you hear Nelson pose the question on the air, and please do not try to win the prize if you have won any other prize on WICR during the last two months. You must be willing to give your name and address to our engineer and be willing to be placed on the air, and you must answer the question on the air. The prize is a gift certificate to Story Inn in Brown County, courtesy of Story Inn, along with a pair of passes to the Indiana History Center in downtown Indianapolis, courtesy of the Indiana Historical Society.
Roadtrip: River cruising in Fort Wayne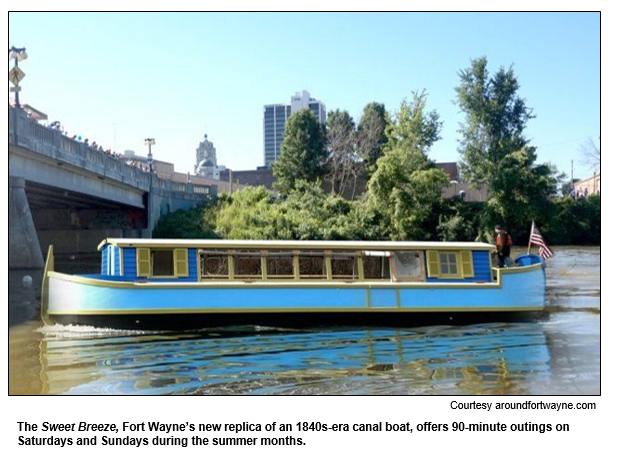 Guest Roadtripper Terri Gorney of Fort Wayne, who is certified as an Indiana Master Naturalist by the Department of Natural Resources, suggests we take an excursion on Fort Wayne's new canal boat, the Sweet Breeze. Fort Wayne is an old canal town, with its downtown located at the confluence of three rivers: St. Joseph, St. Marys, and Maumee. The three rivers are depicted on the Fort Wayne city flag.
Named for the daughter of Miami Chief Little Turtle, Sweet Breeze, who married Old Northwest frontiersman William Wells, the new canal boat was christened and launched on June 6th at Headwaters Park in downtown Fort Wayne. According to local historian Matthew "Matt" Jones, Fort Wayne's canal was dedicated in 1835 and ceased operation about 1870. Matt portrays the historical character "Dr. I. C. Coldwater" and also serves as a river boat tour captain.
But there's more to learn and do on the water in Fort Wayne! The city is celebrating its river heritage with a variety of river tours. Riverfront Fort Wayne Historic Tours began operations in May, with the tours also departing from Headwaters Park. Other watercraft options include an amphibious Duck Boat, a Captain Black pontoon-boat tour, and even an airboat! Visit Fort Wayne Riverfront has information on all these opportunities.
Hungry after your water adventure? Terri recommends The Deck at the Gas House Restaurant as a place to enjoy lunch or dinner along the river.
Happy cruising in Fort Wayne!
Learn more:
Your Hoosier History Live team,
Nelson Price, host and creative director
Molly Head, producer, (317) 927-9101
Richard Sullivan, webmaster and tech director
Pam Fraizer, graphic designer
Garry Chilluffo, media+development director
Michael Armbruster, newsletter editor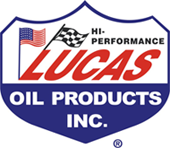 Please tell our sponsors that you appreciate their support: Indiana Historical Society | Indiana Landmarks | Lucas Oil | MBP Catering | Story Inn | English Ivy's | Indiana Pioneers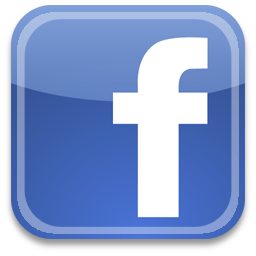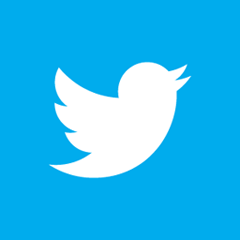 Acknowledgments to Monomedia, Visit Indy, WICR-FM, Fraizer Designs, Heritage Photo & Research Services, Derrick Lowhorn and many other individuals and organizations. We are an independently produced program and are self-supporting through organizational sponsorships and individual contributions. We do not receive any government funding. Visit our website to learn how you can support us financially. Also, see our Twitter feed and our Facebook page for regular updates.
Thank you!
We'd like to thank the following recent, new and renewal contributors whose donations help make this show possible!
Margaret Smith
.Elizabeth Cierzniak
June 24, 2017 show
Ask Nelson – and a top environmentalist, too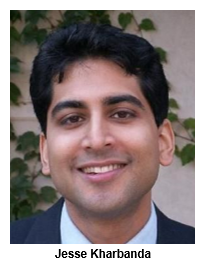 Hoosier History Live opens the phone lines for the entire show a few times each year so listeners can inquire about any aspect of our state's heritage.
During these shows, host Nelson Price is joined by a co-host with insights to share. With decisions about the Paris Climate Accord sparking responses from Indiana's mayors and other public figures - and development possibilities along the White River sparking much discussion across Central Indiana - listeners will have the chance to ask questions of one of the state's top environmentalists.
Jesse Kharbanda, executive director of the Hoosier Environmental Council, the state's largest environmental policy organization, will be Nelson's co-host. The two will interview each other between phone calls from listeners, who are invited to call in with questions. The WICR-FM studio number is 317-788-3314.
A top issue for discussion between Nelson and Jesse: the White River, which has been a focus of civic leaders since the deepest history of Indianapolis, when founders of the new state capital dreamed of making it navigable for steamboats. An early governor, Noah Noble, even offered a prize of $200 to the first steamboat captain who could reach Indy with cargo. During our show, we will share details about an attempt to navigate the river in 1831 by Gen. Robert Hanna that resulted in a laughingstock known as "Hanna's Folly."
In addition to tracing the history of the White River as a waste receptacle - factories like the former Kingan meat packing plant used it as a garbage dump - the show will explore the cleanup of the river and its Central Canal in recent years. Nelson will be asking Jesse, who has lead the Hoosier Environmental Council since 2007, for his reactions to ideas broached by business leaders and community groups for more retail and recreational use along the waterway. Characterizing the White River as "a largely underused asset," a cover story in the Indianapolis Business Journal last month described how public officials and community leaders have been "quietly traveling to other river cities" such as San Antonio, Texas, and Wilmington, N.C., "to see how they've turned their waterways into community assets."
Turning to other environmental concerns, Nelson and Jesse will explore how civic leaders such as Carmel Mayor Jim Brainard, a Republican, and South Bend Mayor Pete Buttigieg, a Democrat, have stepped up their cities' commitments to fighting climate change in response to President Trump's decision to withdraw from the Paris Accord. In the context of these Hoosier state cities' commitments to reducing greenhouse gas emissions, Jesse will discuss the "barriers and promise" of solar energy in Indiana.
Jesse also will share insights about the so-called North Woods, part of Crown Hill Cemetery in Indianapolis until being sold to the Department of Veterans Affairs in 2016 for development as a site for interment of the cremated remains of US veterans. The old-growth forest has been saved thanks to a recent land swap that will allow the Veterans Affairs to develop another area within Crown Hill, and Jesse will discuss local environmental groups' hopes to turn the North Woods 15-acre plot into a nature preserve for the enjoyment of the public. A Rhodes Scholar, Jesse recently received an honorary doctorate from DePauw University.
The show also will include brief histories of two of the best-known public parks in Indianapolis, Garfield Park on the Southside and Ellenberger Park on the Eastside. Primarily, though, the show offers listeners the opportunity to phone in and ask questions of the co-hosts.
© 2017 Hoosier History Live. All rights reserved.