July 1, 2017 show
Janet Allen, IRT history and the Indiana Theatre
Although Janet Allen has been artistic director of the Indiana Repertory Theatre since 1996, her involvement with the state's acclaimed, professional equity theater company actually extends back to 1980.
So Janet's upcoming designation as a Living Legend by the Indiana Historical Society not only provides an opportunity for Hoosier History Live to explore her impact. We also will delve into the evolution of the IRT, which was founded in 1972. The show also will explore the colorful history of the IRT's home, the Indiana Theatre, the Spanish Baroque-style theater that opened as a movie palace in the late 1920s on West Washington Street in downtown Indy.
Since becoming artistic director, Janet has significantly expanded the productions and services at the IRT, which was originally housed at another downtown landmark, the Athenaeum. (The inaugural production in 1972 was a performance of "Charley's Aunt", a farce written in the 1890s.) For 19 years, Janet has worked with the IRT's playwright-in-residence James Still to create 15 new works known as the Indiana Series. James has been a Hoosier History Live guest in connection with several of those Indiana-focused plays. Most recently, he was a guest on a 2015 show in connection with "April 4, 1968," his play about the impact of Bobby Kennedy's historic speech in Indy on the night Dr. Martin Luther King Jr. was assassinated.
Janet began at the IRT as its first dramaturge (literary manager) in 1980, the same year the theater company moved into the space previously occupied by the Indiana Theatre.
Built as the largest cinema in the state in 1927, the six-story Indiana Theatre eventually became the state's first with Panavision, 3-D capability and stereophonic sound. Classic movies such as Ben-Hur (1959) made their city premiere at the movie palace. Cinerama, the motion picture system that kicked off the widescreen trend, premiered at the Indiana Theatre in 1960; audiences were captivated by the extra-wide image projected onto a curved screen. Despite its glorious heritage, the Indiana Theatre deteriorated and was threatened with demolition before undergoing a renovation and reconfiguration to become the IRT's home.
Ever since the Indiana Theatre opened, the top floor has housed the Indiana Roof Ballroom. Designed to resemble a Spanish village square, the Indiana Roof is known for its domed, deep-blue ceiling with twinkling electric stars. According to The Great Theatre, a privately published history of the IRT and the Indiana Theatre, billboards announced "A Touch of Old Spain in Indiana" when the theater opened during the 1920s.
When the original Indiana Theatre was renovated in the late 1970s, the cavernous auditorium of the movie palace (capacity 3,200) was broken up into three floors with three different performance spaces: a main stage with a traditional proscenium arrangement, an upper stage in which the performance area thrusts into the audience, which surrounds it on three sides, and a cabaret, with flexible performance space and seating. The original Spanish Baroque ornamental details were largely preserved in each of the three performance areas.
The IRT was founded during the early 1970s by three Indiana University doctoral students who solicited interest from nearly 100 cities. According to several accounts, Indianapolis expressed the most enthusiasm about a professional repertory theater.
The IRT's premiere season in 1980-81 at the renovated Indiana Theatre included a production of "A Christmas Carol," the Charles Dickens tale that has become a holiday season staple.
In an interview with The Indianapolis Star in 2007, her 11th year as artistic director, our guest Janet Allen said her favorite productions have included the Indiana Series and Shakespeare's plays. She noted a special fondness for plays "that we loved working on that we think won't be a big audience pleaser" - but then become one.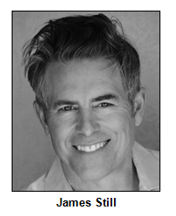 In the latter category, she identified two productions derived from history: "Copenhagen," which was staged by the IRT in 2002 and is based on a meeting of physicists in 1941, and "Looking Over the President's Shoulder," a play by James Still that had its world premiere at the IRT in 2001. "Looking Over the President's Shoulder" tells the story of an African-American from Indiana who served as the chief butler for four U.S. presidents; since its premiere at the IRT, the play has been performed at Ford's Theater in Washington D.C. and elsewhere across the country.

Janet Allen, who lives in a cottage built during the 1850s in downtown Indy, is a native of Illinois. She has studied theater at Illinois State University, Indiana University and Exeter College. Her array of civic and artistic honors includes a Distinguished Hoosier Award.

In addition to Janet, the other Hoosiers who will be named Living Legends this year are Tamika Catchings, the recently retired star of the Indiana Fever who is considered one of the best women basketball players of all time; Mark Miles, president/CEO of Hulman & Co., who previously led the campaign by Indianapolis to host the 2012 Super Bowl; and civic leaders/philanthropists John and Sarah Lechleiter. The Living Legends gala will be held at 5:30 p.m. July 28 at the Eugene and Marilyn Glick Indiana History Center, 450 W. Ohio St.

History Mystery
In 1928, one year after the Indiana Theatre opened as a movie palace in Indianapolis, a majestic movie palace opened in Fort Wayne. The theater, which has a pipe organ, also served as a vaudeville house and concert venue. Louis Armstrong, Tony Bennett, Doris Day and Red Skelton performed there.
During the 1970s, though, the Fort Wayne theater was threatened with demolition. Civic leaders rallied to save this historic landmark, and it has since undergone several restorations. Today, it is a performing arts center listed on the National Register of Historic Places.
Question: What is the name of this historic theater in Fort Wayne?
The call-in number is (317) 788-3314. Please do not call in to the show until you hear Nelson pose the question on the air, and please do not try to win the prize if you have won any other prize on WICR during the last two months. You must be willing to give your name and address to our engineer and be willing to be placed on the air, and you must answer the question on the air. The prize is two admissions to the Benjamin Harrison Presidential Site, courtesy of the Benjamin Harrison Presidential Site, as well as a pair of passes to GlowGolf, the miniature golf course with locations in Indianapolis, Bloomington, and Lafayette, courtesy of GlowGolf.
Roadtrip: Quayle Learning Center in Huntington
Guest Roadtripper Andrea Neal, a teacher at St. Richard's Episcopal School and author of Road Trip: A Pocket History of Indiana, tells us that that according to historian Jules Whitcover, throughout much of U.S. history the office of vice president "had little significance or utility in governing the nation's affairs." In modern times, however, the vice president has functioned as something of an assistant president, taking on not only ceremonial duties but also traveling abroad to articulate foreign policy and serving as chief communicator for the president's agenda.
This evolution of the vice president's role, from irrelevance to power, as Whitcover describes it, is documented at the Quayle Vice Presidential Learning Center in Huntington. All six of Indiana's vice presidents (including Mike Pence) are featured, but make no mistake: This is a museum dedicated to all 48 men who have held the office. According to Smithsonian Magazine, this is the only museum in the land devoted to the nation's second-highest office. The center, open on weekdays but not weekends, is available for field trips and offers a variety of educational programs on the Constitution, the separation of powers and Indiana government.
Hoosiers wanting to learn more about Indiana's six vice presidents will find information and artifacts at the Quayle Vice Presidential Learning Center in Huntington, the hometown of our fifth vice president, Dan Quayle.
Coming soon to a podcast near you! Weekly Hoosier History Live shows now available online
Breaking news! Shows aired on Hoosier History Live will now regularly be available as podcasts on our website, a week after they originally air Saturdays at noon on WICR, 88.7 FM.

If our regular broadcast time doesn't fit well into your schedule, you can now listen to the show as a podcast any time you like, starting on the Friday following the show. Just go to hoosierhistorylive.org and look for the podcast link placed prominently under the Hoosier History Live banner, or watch for the link at the top of your weekly Hoosier History Live newsletter.

Making weekly use of the podcasting technology does present some challenges. We are a small group of Indiana creative types who work out of our homes, and in the past we have generally outsourced the production of our podcasts. The process involved numerous steps, including fine-tuning the audio recording, voicing credits, finding sponsors, uploading audio files and placing links on website.

We've streamlined and simplified the podcast production process over the past several months. The new format will not involve the extensive audio editing or post-production work done on these recordings in the past, but we believe the regular availability of the shows as weekly podcasts outweighs any disadvantages. By making every show available on the web within a week of its original radio broadcast, we believe we are best serving the listening audience of Hoosier History Live.

A media project like Hoosier History Live needs good tech people working together to survive, and we are grateful to our talented tech team of Richard Sullivan, Derrick Lowhorn, and Michael "Mick" Armbruster.

Want to help? The best way you can help is to support us financially, either through a business or organizational sponsorship, which you can arrange by emailing Molly (molly@hoosierhistorylive.org) or calling her at (317) 927-9101. You can support us as an individual by clicking on the yellow "Donate" button (keep scrolling down and you'll see it), or by visiting the "Support Us" page on our website.

Your Hoosier History Live team,

Nelson Price, host and historian
Molly Head, producer/project manager, (317) 927-9101
Michael Armbruster, associate producer
Richard Sullivan, senior tech consultant
Pam Fraizer, graphic designer
Garry Chilluffo, media+development director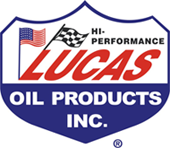 Please tell our sponsors that you appreciate their support!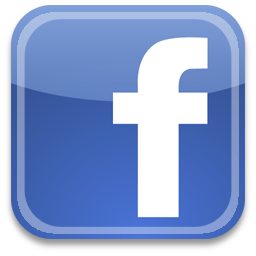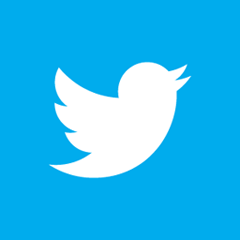 Acknowledgments to Monomedia, Visit Indy, WICR-FM, Fraizer Designs, Heritage Photo & Research Services, Robin Knop, Derrick Lowhorn and many other individuals and organizations. We are an independently produced program and are self-supporting through organizational sponsorships and individual contributions. We do not receive any government funding. Visit our website to learn how you can support us financially. Also, see our Twitter feed and our Facebook page for regular updates.
Thank you!
We'd like to thank the following recent, new and renewal contributors whose donations help make this show possible!
Margaret Smith.
Elizabeth Cierzniak.
July 8, 2017 show - upcoming
Brothels and streetwalkers in pre-1920 Indy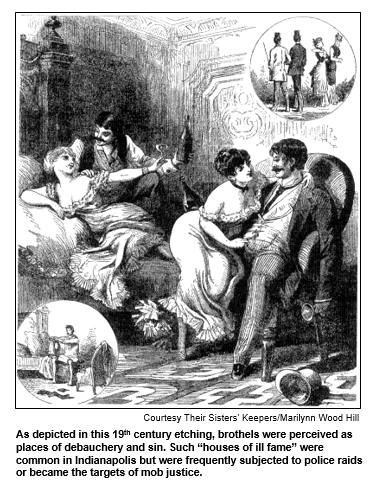 In our quest to explore all aspects of our heritage, even the unsavory and notorious, Hoosier History Live will delve into a seldom-examined topic: Red-light districts and prostitutes in Indianapolis at the turn of the last century.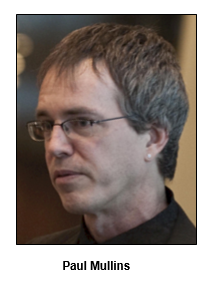 To examine these aspects of the Hoosier state capital's social history, Nelson's studio guest will be a popular professor in IUPUI's Department of Anthropology, Paul Mullins. A historical archaeologist, Paul has researched and written about pre-1920 prostitution as part of a larger project entitled "Invisible Indianapolis: Race, Memory, and Community Memory in the Circle City."
Along with co-director Susan Hyatt and a team that includes both undergraduate and graduate students, Paul is publishing the project's findings in a blog titled Invisible Indianapolis. The project's overarching goal: to show the historical impact of seemingly invisible urban social factors such as racial redlining, highway construction and gentrification.
Paul has identified two major red-light districts in Indy during the late 1800s and early 1900s:
An area bounded by what is today Park Avenue (then called Liberty Street) and Market, East and Washington streets.
A district at the site of now another hospitality building, the Indiana Convention Center. The district ran along Senate Avenue near Georgia Street.
"Prostitution probably always was an element of the early cityscape, but some of the earliest evidence for houses of prostitution comes in the 1850s," Paul writes in the blog. He quotes an 1857 newspaper account of a shooting at a brothel managed by a "mysterious woman." After the shooting, he adds, the illicit business "became the target of mob justice when (her) brothel was set afire by a mob of more than 200 people."

The census in 1870 and 1910 apparently even listed the occupations of several Indianapolis women as "prostitute." Others were listed in city directories as "seamstresses," but Paul's research indicates many of these actually were prostitutes, living in brothels (sometimes called "female boarding houses" by Sanborn Fire Insurance Company maps) raided by the police.

"The desperation of some women working as prostitutes was documented in a string of suicides and suicide attempts," Paul reports.

Paul Mullins is a past president of the Society for Historical Archaeology. For several years, Paul and his students could be seen during the summer months excavating sites near the IUPUI campus. Paul was a Hoosier History Live guest in 2009 when he was leading an excavation on the site of the long-demolished home of Madam Walker, the wealthy African-American entrepreneur and philanthropist.

© 2017 Hoosier History Live. All rights reserved.