July 8, 2017 show
Brothels and streetwalkers in pre-1920 Indy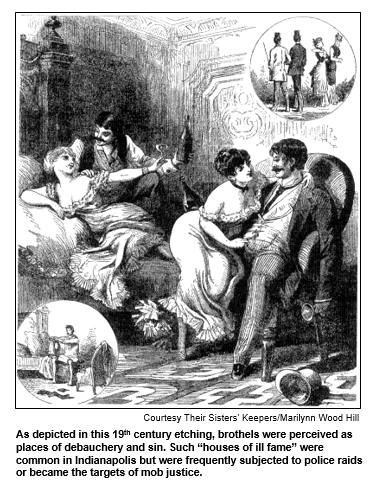 In our quest to explore all aspects of our heritage, even the unsavory and notorious, Hoosier History Live will delve into a seldom-examined topic: Red-light districts and prostitutes in Indianapolis at the turn of the last century.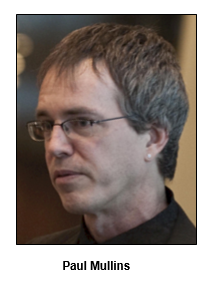 To examine these aspects of the Hoosier state capital's social history, Nelson's studio guest will be a popular professor in IUPUI's Department of Anthropology, Paul Mullins. A historical archaeologist, Paul has researched and written about pre-1920 prostitution as part of a larger project titled "Invisible Indianapolis: Race, Memory, and Community Memory in the Circle City."
Along with co-director Susan Hyatt and a team that includes both undergraduate and graduate students, Paul is publishing the project's findings in a blog titled Invisible Indianapolis. The project's overarching goal: to show the historical impact of seemingly invisible urban social factors such as racial redlining, highway construction and gentrification.
Paul has identified two major red-light districts in Indy during the late 1800s and early 1900s:
An area bounded by what is today Park Avenue (then called Liberty Street) and Market, East and Washington Streets.
A district at the site of what is now another hospitality building, the Indiana Convention Center. The district ran along Senate Avenue near Georgia Street.
"Prostitution probably always was an element of the early cityscape, but some of the earliest evidence for houses of prostitution comes in the 1850s," Paul writes in the blog.
He quotes an 1857 newspaper account of a shooting at a brothel managed by a "mysterious woman." After the shooting, he adds, the illicit business "became the target of mob justice when [the woman's] brothel was set afire by a mob of more than 200 people."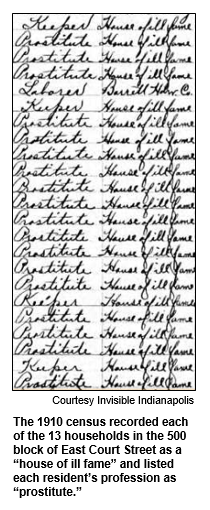 The census in 1870 and 1910 apparently even listed the occupations of some Indianapolis women as "prostitute." Others were listed in city directories as "seamstresses," but Paul's research indicates many of these actually were prostitutes, living in brothels (sometimes called "female boarding houses" by Sanborn Fire Insurance Company maps) raided by the police.
"The desperation of some women working as prostitutes was documented in a string of suicides and suicide attempts," Paul reports.
Paul Mullins is a past president of the Society for Historical Archaeology. For several years, Paul and his students could be seen during the summer months excavating sites near the IUPUI campus. Paul was a Hoosier History Live guest in 2009 when he was leading an excavation on the site of the long-demolished home of Madam Walker, the wealthy African-American entrepreneur and philanthropist.
According to Paul's research for Invisible Indianapolis, prostitutes often worked "in and around" Union Station during the late 1800s and early 1900s. (Before majestic Union Station opened during the 1880s, its predecessor, Union Depot, was the first train station in the country where competing railroad lines came together.)
Near the bustling train station, brothels were located among saloons and stores on South Street.
Farther east, a bygone street named East Court Street (now a parking lot between East and Park) had a cluster of brothels that Paul describes as "the city's most prominent concentration" of such businesses. In 1898, a Sanborn map "identified nearly every structure on East Court as a 'female boarding house,'" Paul writes, noting that at least 10 of these 16 homes listed in the 1899 city directory were brothels.
His blog describes attempts by local churches to encourage police raids of the brothels. Some of the churches also were active in the temperance movement.

History Mystery
When the Indiana Convention Center opened in 1972 near what had been the site of a red-light district decades earlier, the new venue hosted dozens of music concerts. Headliners among the first performers at the convention center in 1972 included a rock group that continues to tour.

The group had performed at the Indiana State Fairgrounds in 1966, two years after legendary concerts there by the Beatles. The first performance in Indiana by our mystery rock group was in Fort Wayne during 1964.

Since the group's 1972 concert at the convention center, they have returned to Indianapolis several times, most recently for a concert during the Fourth of July weekend of 2015.

Question: Name the rock group.

The call-in number is (317) 788-3314. Please do not call in to the show until you hear Nelson pose the question on the air, and please do not try to win the prize if you have won any other prize on WICR during the last two months. You must be willing to give your name and address to our engineer and be willing to be placed on the air, and you must answer the question on the air.

The prize is two admissions to the Indiana History Center, courtesy of the Indiana Historical Society, and a family 4-Pack to Conner Prairie Interactive History Park, including 4 tickets to the 1859 Balloon Voyage, courtesy of Conner Prairie.

Roadtrip: Central Library in Indianapolis
You might not think of a public library as a tourist destination, but guest Roadtripper Mick Armbruster recommends a sight-seeing visit to the Central Library in downtown Indianapolis. As the flagship of the Indianapolis Public Library system, this architectural gem offers outstanding examples of art, fascinating insights into history and an unparalleled view of the city skyline. Oh, and you might even check out some books during your visit as well!
Parking is available in an underground lot directly beneath the library, but Mick suggests that you snag a metered parking space ($1/hour) on Pennsylvania, Meridian or St. Clair streets, just south of the library. This will allow you to enter through the main doors of the library's original building, constructed in 1917 in classic Greek Doric style. Before you pass under the massive portico and through its enormous fluted columns, however, take a minute to gaze south at the American Legion Mall with its gilt statuary, gigantic American flag and fountains that all serve to memorialize the fallen soldiers of our nation's wars.
Once inside, take in the original library building's central hall (now called the Simon Reading Room). Its ceiling murals depict the history of written language, from the Rosetta Stone to the modern printing press, as well as scenes from Indiana's early exploration and settlement.
The heart of the modern Central Library is the massive, light-filled atrium that joins the original building to the modern glass tower that was added in 2007. Here you can pick up a snack in the cafe, people watch, or make use of the library's free wifi Internet service. The atrium also provides access to the Learning Curve, the library's award-winning children's center, which offers state-of-the-art learning activities for kids.
Don't miss out on Mick's favorite part of the Central Library: the sixth floor of the modern building, which offers spectacular views of the city skyline. The sixth floor also houses the Special Collections Room, where history buffs can view such treasures as ancient Babylonian tablets, a leaf of a Gutenberg Bible, and signed copies of books by Booth Tarkington.

Coming soon to a podcast near you! Weekly Hoosier History Live shows now available online
Breaking news! Shows aired on Hoosier History Live will now regularly be available as podcasts on our website, a week after they originally air Saturdays at noon on WICR, 88.7 FM.

If our regular broadcast time doesn't fit well into your schedule, you can now listen to the show as a podcast any time you like, starting on the Friday following the show. Just go to hoosierhistorylive.org and look for the podcast link placed prominently under the Hoosier History Live banner, or watch for the link at the top of your weekly Hoosier History Live newsletter.

Making weekly use of the podcasting technology does present some challenges. We are a small group of Indiana creative types who work out of our homes, and in the past we have generally outsourced the production of our podcasts. The process involved numerous steps, including fine-tuning the audio recording, voicing credits, finding sponsors, uploading audio files and placing links on the website.

We've streamlined and simplified the podcast production process over the past several months. The new format will not involve the extensive audio editing or post-production work done on these recordings in the past, but we believe the regular availability of the shows as weekly podcasts outweighs any disadvantages. By making every show available on the web within a week of its original radio broadcast, we believe we are best serving the listening audience of Hoosier History Live.

A media project like Hoosier History Live needs good tech people working together to survive, and we are grateful to our talented tech team of Richard Sullivan, Derrick Lowhorn, and Michael "Mick" Armbruster.

Want to help? The best way you can help is to support us financially either through a business or organizational sponsorship, which you can arrange by emailing Molly (molly@hoosierhistorylive.org) or calling her at (317) 927-9101. You can support us as an individual by clicking on the yellow "Donate" button (keep scrolling down and you'll see it), or by visiting the "Support Us" page on our website.

Your Hoosier History Live team,

Nelson Price, host and historian
Molly Head, producer/project manager, (317) 927-9101
Michael Armbruster, associate producer
Richard Sullivan, senior tech consultant
Pam Fraizer, graphic designer
Garry Chilluffo, media+development director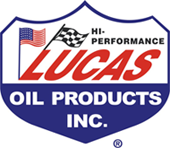 Please tell our sponsors that you appreciate their support!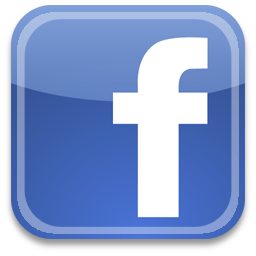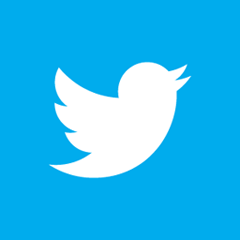 Acknowledgments to Monomedia, Visit Indy, WICR-FM, Fraizer Designs, Heritage Photo & Research Services, Robin Knop, Derrick Lowhorn and many other individuals and organizations. We are an independently produced program and are self-supporting through organizational sponsorships and individual contributions. We do not receive any government funding. Visit our website to learn how you can support us financially. Also, see our Twitter feed and our Facebook page for regular updates.
Thank you!
We'd like to thank the following recent, new and renewal contributors whose donations help make this show possible!
Margaret Smith.
Elizabeth Cierzniak.
July 15, 2017 show - upcoming
Tamika Catchings, history maker
She has been called the most beloved athlete in Indiana - and not only because she's considered to have been one of the best female professional basketball players in history. Nor is it merely because she has won four Olympic gold medals.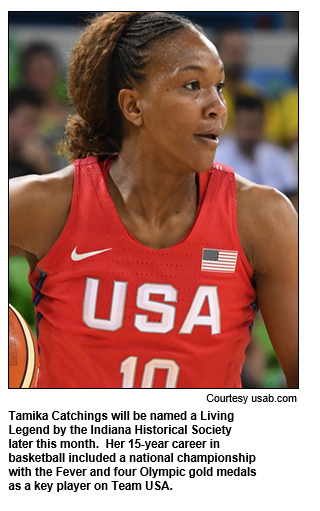 Tamika Catchings is regarded as an inspirational figure even by admirers who never have attended an Indiana Fever game.

Born with a profound hearing impairment that caused her to be bullied as a child, in 2004 Tamika established her Catch the Stars Foundation to help young people confronted by challenges. She has written an autobiography, Catch a Star (Revell Publishing, 2016) in which she describes how she was discouraged from chasing dreams.

Tamika, 37, is about to be named a Living Legend by the Indiana Historical Society. Last month, her jersey (No. 24) became the first to be permanently retired by the Indiana Fever; her entire 15-year playing career in the WNBA was spent with the team.

She will be Nelson's guest to talk about a range of aspects of her life and career, which includes a new role: tea shop proprietor. A few months ago, Tamika bought the Tea's Me Café, 140 E. 22nd St., after learning the owners intended to shutter it. She had been a longtime patron and didn't want the café to close.

The last two years have been something of a whirlwind for Tamika. She married her husband, Parnell Smith, in a small ceremony in downtown Indy. She has become a commentator for ESPN's SEC network. With Pacers Sports and Entertainment, she has a new job: Director of Player Programs and Franchise Development. And she recently was the commencement speaker at IUPUI.

"If anyone can do it, you can," she repeated to the graduates as a refrain throughout her speech.

Although her father, Harvey Catchings, enjoyed a 12-year career with the NBA and then played pro basketball overseas, the WNBA didn't even exist until Tamika was 16 years old.

By then, she had moved multiple times, spending her formative years everywhere from Italy to Texas as the family was continually uprooted because of her father's career. In Catch a Star, which Tamika wrote with Ken Peterson, she describes how she was perceived at the succession of new schools:

"Tamika Catchings was still just an odd-looking girl with big box hearing aids over her ears."

She went on to lead the Fever to a national championship in 2012, win four Olympic gold medals (the most recent at the 2016 Rio Olympics) as a key player on Team USA. and receive the ESPN Humanitarian Award.

In addition to Tamika Catchings, the Living Legends this year will include Janet Allen, the longtime artistic director of the Indiana Repertory Theatre who was the Hoosier History Live guest July 1. At the Legends gala, which will be held July 28 at the Indiana History Center, business leader Mark Miles and civic leaders/philanthropists John and Sarah Lechleiter also will be named Living Legends.

© 2017 Hoosier History Live. All rights reserved.