July 22, 2017 show
Little-known stories of Hoosiers in the Civil War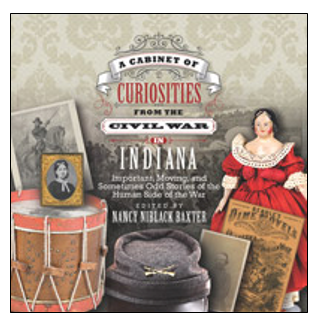 Letters written by Indiana children to their fathers who were dying on the front lines of the Civil War. Orphanages and homes for widows that were championed after the war by women civic leaders, including one who had served as a spy. (She escaped from a Confederate camp with a gun hidden in her skirts.)
A Copperhead grave robbery near Rochester, Ind.
And captured Confederate battle flags that helped expand collections of the Indiana State Museum, which had its humble origin as a cabinet of mineralogical samples assembled by State Librarian R. Deloss Brown in 1862.
They are among the little-known Civil War stories involving Hoosiers that are described in a new book we will explore during our show. Nelson's guests will be three Civil War experts who have contributed to the new book, A Cabinet of Curiosities from the Civil War in Indiana: Important, Moving, and Sometimes Odd Stories of the Human Side of the War (Hawthorne Publishing). The guests will be:
Nancy Baxter, the author of 11 books about Indiana history and the editor of the new book.
Steve Towne, the archivist at IUPUI and an expert on Copperhead activity and spies in Indiana.
And Dale Ogden, the recently retired chief curator of cultural history at the State Museum, which has an array of Civil War-era photos and artifacts.
The State Museum's artifacts include a 90-pound shell fired by Confederates at the 18th Indiana Light Artillery, which was led by then-Captain Eli Lilly. The shell was unidentified until recent years.
After its establishment during the Civil War, the State Museum quickly became the repository of Confederate regiments' flags captured by Indiana soldiers. During the early 1960s, Gov. Matthew Welsh decided the captured flags should be returned to the South.
Indiana sent nearly 210,000 men and teenage boys to fight for the Union cause, the second highest percentage of any Northern state in proportion to its population. As A Cabinet of Curiosities notes, diseases such as dysentery and typhoid fever in the soldiers' camps killed far more Hoosiers than battle.
At some of the camps, Lovina Streight of Indianapolis joined her husband (who rose to become a brigadier general) and his troops. She nursed wounded soldiers and spent time as a spy.
A Cabinet of Curiosities describes how after the Civil War, Mrs. Streight and other women became benefactors of soldiers' widows and orphans in Indiana. Mrs. Streight was buried with full military honors in a ceremony at Crown Hill Cemetery attended by 5,000 people.
The grave robbing near Rochester involved the return of a Union Army soldier's body to Fulton County, where he had been a prosperous farmer.
As our guest Steve Towne recounts in A Cabinet of Curiosities, the soldier's widow wanted to see her husband's corpse. But his coffin, a metal box, could not be pried open. Southern sympathizers in the community speculated the coffin contained ammunition - resulting in their efforts to dig it up. During our show, Steve will explain what unfolded.
Nelson and his guests also will explore the bizarre "Battle of Pogue's Run" in Indianapolis. An urban stream with stretches that disappear into the city's sewer system (parts of the 11-mile creek were rerouted underground after the Civil War), Pogue's Run "played its part in Copperhead agitation midway through the war," as A Cabinet of Curiosities puts it.
The conflict - not truly a "battle" - unfolded when Democrats, many of them Southern sympathizers, held their state convention in Indianapolis in 1863. Delegates and Union soldiers clashed. Then, dozens of the delegates boarded trains with their weapons and fired shots out of the windows.
After soldiers stopped the trains to confiscate the guns, Copperheads threw as many as 1,000 revolvers into Pogue's Run. (Hoosier History Live explored Pogue's Run during a show titled Bygone Natural Landmarks in July 2016.)
The Confederate regimental flags captured by Indiana soldiers - and stored for decades at the State Museum - were returned to the South amid much fanfare during the early 1960s by Gov. Welsh. They are now housed in a museum in Little Rock, Ark.

History Mystery
In addition to being called Copperheads, Southern sympathizers in Indiana and other Northern states during the Civil War were often called by another name. The name also was used to refer to Confederate soldiers in general. That's because the one-word nickname was derived from the color of the uniforms that Confederate soldiers often wore.

Question: What is the nickname?

Hint: The uniform color that inspired it is not gray, although that was a standard color for Confederate soldiers, particularly during the final years of the Civil War.

The call-in number is (317) 788-3314. Please do not call in to the show until you hear Nelson pose the question on the air, and please do not try to win the prize if you have won any other prize on WICR during the last two months. You must be willing to give your name and address to our engineer and be willing to be placed on the air, and you must answer the question on the air. The prize is a Family 4-Pack to Conner Prairie Interactive History Park, including four rides on the 1859 Balloon Voyage, courtesy of Conner Prairie, and two admissions to the Indiana History Center, courtesy of the Indiana Historical Society.

Roadtrip: Gravity Hill near Mooresville
Guest Roadtripper and educator Ken Marshall says we should explore Gravity Hill near Mooresville to determine if, as the story has gone for decades, cars and other earth-bound objects will defy gravity and roll uphill there.
Explanations abound: Is it an optical illusion in which the road is actually going down although it looks like it is going up? Is it a huge magnetic field of some type, pulling objects counter to Newton's law of universal gravitation? Or does a Native American mystic buried at the top of the hill exert a magical influence over the area?
To explore the phenomenon of Gravity Hill, you can watch WFYI's Across Indiana segment exploring the eerie phenomenon. The story was produced by Dave Stoelk and features Mooresville historian Don Adams, a former Hoosier History Live guest, as well as physics professor Bennett Brabson of Indiana University. If your curiosity still isn't sated, you can learn more about Gravity Hill from a file of news clippings provided by Mooresville Public Library.
To investigate the phenomenon first-hand, take a road trip to Gravity Hill yourself. Plug in the following address to Google maps or your preferred GPS gadget: 705 Keller Hill Rd., Mooresville, Ind. 46158. If you're coming from Indianapolis, the route will take you west on I-70; turn south on Highway 267, go southwest on S.R. 42 in Mooresville, and then turn west on Keller Hill Road, which is also County Road 1200 North.
If you do go to investigate in person, be careful to watch for cars coming up and down those funny hills!

Spotlight: WICR student engineer Skylar Sigman
Although Hoosier History Live host Nelson Price and his guest experts get all the glory, a live call-in radio show takes a good deal of behind-the-scenes labor to stay on the air. We are very grateful to a rotating group of outstanding communications students at WICR at UIndy, under the leadership of program director Henri Pensis, for providing this support.
Meet one of those students, senior Skylar Sigman, from Monticello, Ind., who says that "Most of the calls into Hoosier History Live are good, and it's fun!"

Skylar did say he took extra care in screening the calls for our July 9 show on "Brothels and streetwalkers in pre-1920 Indy," wary that the unorthodox topic might attract some jokesters (a fear that proved unfounded: all our calls that day were respectful!)

As producer Molly Head says, "We insist on being a gentleperson's show. That goes for our guests, hosts, and callers. We'd like to be a fresh alternative to the talk-radio vitriol out there. Besides, you might learn a thing or two while you are tuning in!"

We'd like to encourage more callers to phone in during the show and pose their questions or comments to Nelson and his guests. Don't be shy! You'll have to give your first name to Skylar or another student engineer and will be asked to wait a few moments on hold until Nelson can take your call, but we'd love to hear your thoughts on the day's topic.

Nelson Price, host and historian
Molly Head, producer/project manager, (317) 927-9101
Michael Armbruster, associate producer
Richard Sullivan, senior tech consultant
Pam Fraizer, graphic designer
Garry Chilluffo, media+development director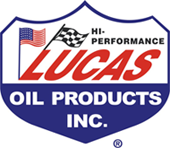 Please tell our sponsors that you appreciate their support!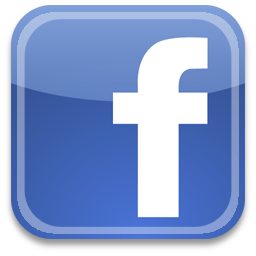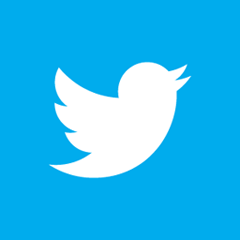 Acknowledgments to Monomedia, Visit Indy, WICR-FM, Fraizer Designs, Heritage Photo & Research Services, Robin Knop, Derrick Lowhorn and many other individuals and organizations. We are an independently produced program and are self-supporting through organizational sponsorships and individual contributions. We do not receive any government funding. Visit our website to learn how you can support us financially. Also, see our Twitter feed and our Facebook page for regular updates.
Thank you!
We'd like to thank the following recent, new and renewal contributors whose donations help make this show possible!
Margaret Smith.
Elizabeth Cierzniak.
July 29, 2017 show - upcoming
Massachusetts Avenue in Indy history
During the late 1800s and early 1900s, the diagonal Indianapolis street running through the northeast quadrant of the Mile Square was a vibrant retail and commercial district.
By the mid-1900s, however, Massachusetts Avenue was known for fortune tellers and merchants who sold trinkets in struggling storefront shops. Dive bars eventually replaced many of these, along with boarded-up windows and vacant storefronts. By the 1980s, art galleries and "urban pioneer" merchants were popping up and the street was regaining some of its former panache.
Today, "Mass Ave" is one of the most bustling, pedestrian-packed areas of the state, with an eight-block stretch providing a home to more than 40 restaurants. Condos, apartments and a range of retailers add to the vibrancy. More rejuvenation is on the horizon, with a massive, $260 million renovation project planned for a former Coca-Cola bottling plant constructed in 1931 in the avenue's 800 block.
To explore the colorful history of Massachusetts Avenue, Nelson will be joined in studio by guests including:
David Andrichik, an architect who purchased the Chatterbox Jazz Club in 1982 when the landmark was known as Chatterbox Tavern. Located in the 400 block, the tavern opened in the late 1930s. More recently, the Chatterbox has emerged as "a vital cog in the decades-old renaissance that has resulted in a more-vibrant-than-ever Mass Ave," as a cover story in the July issue of Urban Times puts it.
And Connie Zeigler, a historian, writer and columnist for Urban Times, a monthly newspaper serving downtown Indy. Connie is the owner of C. Resources Inc., a preservation consulting and research firm; she owned a vintage furnishings shop on Mass Ave in the 1990s.
In addition to boutiques, public artwork and restaurants serving cuisines ranging from Irish, Thai and Scottish to gourmet hamburgers, seafood and fried chicken, Mass Ave also has landmark buildings and businesses that are more than 100 years old. They include Stout's Shoes (the oldest shoe store in the country) and the Athenaeum, the German-American cultural center built in the 1890s; it houses the Rathskeller, the city's oldest restaurant. During the early 1900s, Marott's Department Store in the 300 block opened in a building that later was renamed Marott Center (not to be confused with the Murat Temple, now renamed the Old National Center, the oldest extant theatrical venue in downtown Indianapolis, located at the corner of Mass Ave, Michigan Street, and New Jersey Street).
Although storefronts along the avenue declined in the 1940s and '50s, Massachusetts Avenue remained busy with motorists: before the construction of interstate highways during the 1960s, thousands of northeast side residents used the diagonal thoroughfare as a major artery to commute downtown.
They would have passed the distinctive Coca-Cola bottling plant, which has an Art Deco exterior of white terra cotta. When the building opened during the Great Depression, it was considered the world's largest bottling plant. Like Mass Ave itself, the structure has had a colorful history, serving as a storage facility for vintage automobiles in the 1960s, and later as a central kitchen, bus depot and training center for Indianapolis Public Schools.
The massive redevelopment project is expected to include retail shops, apartments, movie theaters and a boutique hotel.
© 2017 Hoosier History Live. All rights reserved.