July 29, 2017 show
Massachusetts Avenue in Indy history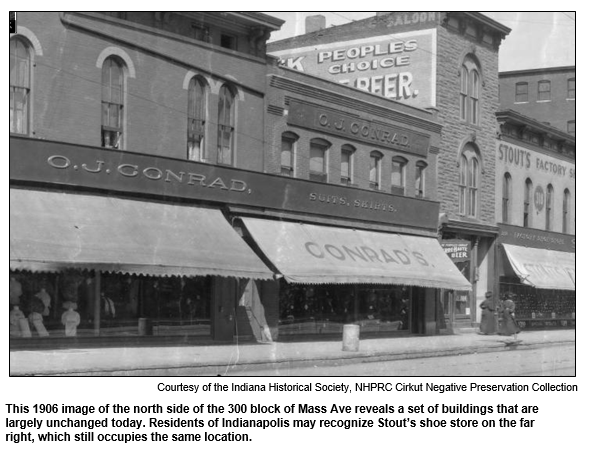 During the late 1800s and early 1900s, the diagonal Indianapolis street running through the northeast quadrant of the Mile Square was a vibrant retail and commercial district.
By the mid-1900s, however, Massachusetts Avenue was known for fortune tellers and merchants who sold trinkets in struggling storefront shops. Dive bars eventually replaced many of these, along with boarded-up windows and vacant storefronts. By the 1980s, art galleries and "urban pioneer" merchants were popping up and the street was regaining some of its former panache.
Today, "Mass Ave" is one of the most bustling, pedestrian-packed areas of the state, with an eight-block stretch providing a home to more than 40 restaurants. Condos, apartments and a range of retailers add to the vibrancy. More rejuvenation is on the horizon, with a massive, $260 million renovation project planned for a former Coca-Cola bottling plant constructed in 1931 in the avenue's 800 block.
To explore the colorful history of Massachusetts Avenue, Nelson will be joined in studio by three guests:
David Andrichik, an architect who purchased the Chatterbox Jazz Club in 1982 when the landmark was known as Chatterbox Tavern. Located in the 400 block, the tavern opened in the late 1930s. More recently, the Chatterbox has emerged as "a vital cog in the decades-old renaissance that has resulted in a more-vibrant-than-ever Mass Ave," as a cover story in the July issue of Urban Times puts it.
Connie Zeigler, a historian, writer and columnist for Urban Times, a monthly newspaper serving downtown Indy. Connie is the owner of C. Resources Inc., a preservation consulting and research firm; she owned a vintage furnishings shop on Mass Ave in the 1990s.
And Don Elliott, owner of The Frame Shop, which has been at 617 Mass Ave since 1999. Specializing in custom framing, corporate framing and art restoration, The Frame Shop originally opened in Broad Ripple in 1960.
In addition to boutiques, public artwork and restaurants serving cuisines ranging from Irish, Thai and Scottish to gourmet hamburgers, seafood and fried chicken, Mass Ave also has landmark buildings and businesses that are more than 100 years old. They include Stout's Shoes (the oldest shoe store in the country) and the Athenaeum, the German-American cultural center built in the 1890s; it houses the Rathskeller, the city's oldest restaurant.
During the early 1900s, Marott's Department Store in the 300 block opened in a building that later was renamed Marott Center. That's not to be confused with the Murat Temple, now renamed the Old National Center, the oldest extant theatrical venue in downtown Indianapolis, located at the intersection of Mass Ave, Michigan Street, and New Jersey Street.
Although storefronts along the avenue declined in the 1940s and '50s, Massachusetts Avenue remained busy with motorists: before the construction of interstate highways during the 1960s, thousands of northeast side residents used the diagonal thoroughfare as a major artery to commute downtown.
They would have passed the distinctive Coca-Cola bottling plant, which has an Art Deco exterior of white terra cotta. When the building opened during the Great Depression, it was considered the world's largest bottling plant. Like Mass Ave itself, the structure has had a colorful history, serving as a storage facility for vintage automobiles in the 1960s, and later as a central kitchen, bus depot and training center for Indianapolis Public Schools.

The massive redevelopment project is expected to include retail shops, apartments, movie theaters and a boutique hotel.

During the late 1800s and early 1900s, when several blocks of Mass Ave developed as a new retail district, shopping there did not have the prestige of retailers near Monument Circle or Washington Street like the Ayres and Block's department stores. But the Marott Department Store, opened in the early 1900s by British-born entrepreneur George Marott, was a success with middle-class shoppers.

Stout's Shoes founder Harry Stout opened the Mass Ave landmark in 1886. The shoe store, which is still owned by the Stout family, quickly became known for stocking shoes in hard-to-find sizes and widths.

The Chatterbox Jazz Club is known for year-round Christmas lights, Jamaican patties and drop-in visits by touring celebrities. (In 1989, Mick Jagger and Ron Woods of the Rolling Stones spent an hour relaxing there before a show.) In addition to making the Chatterbox an integral part of the city's jazz scene, our guest David Andrichik has been a key player in Mass Ave revitalization efforts.

David and others were involved in spearheading the Mass Ave Merchants Association. In recent years, the area has been designated the Mass Avenue Art and Theater District. In addition to the Murat, a venue for touring Broadway musicals and other productions, and the Athenaeum, which has a theater, Mass Ave is the home of Theatre on the Square.

History Mystery
When the city of Indianapolis was laid out in 1821, Massachusetts Avenue was one of 22 streets named after states in what is today downtown (the Mile Square). For various reasons, some of the initial street names have been changed over the years.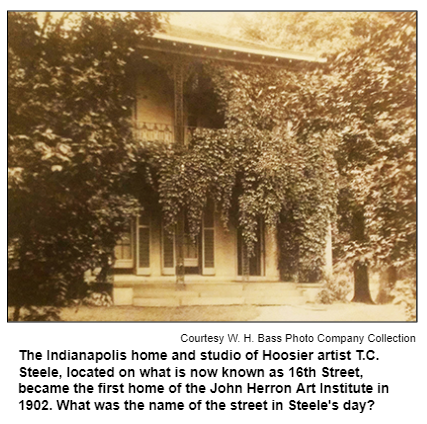 One of those original state names was dropped from a downtown street in the 1880s, when the current Indiana State Capitol Building was constructed. The street on which the landmark is located was renamed Capitol Avenue.

Question: What state was in the original street name?

Hint: Like several of the other streets that had their initial state names dropped, Capitol Avenue originally had the name of a Southern state.

The call-in number is (317) 788-3314. Please do not call in to the show until you hear Nelson pose the question on the air, and please do not try to win the prize if you have won any other prize on WICR during the last two months. You must be willing to give your name and address to our engineer and be willing to be placed on the air, and you must answer the question on the air. The prize is two tickets to the Hoosier Hops & Harvest festival in Brown County on Saturday, Aug. 26, courtesy of Story Inn, and two tickets to the Indiana History Center, courtesy of the Indiana Historical Society.

Roadtrip: Jeffersonville on the Ohio River
Guest Roadtripper Terri Gorney of Fort Wayne tells us that Jeffersonville makes a great day trip any time of the year. It's an old river town across the Ohio River from Louisville. In 1802 local residents used a grid pattern designed by Thomas Jefferson to lay out the original streets of the city, and Indiana Territorial Governor William Henry Harrison named the city in honor of the third president.

Jeffersonville is undergoing a renaissance in its downtown Main Street district and along the Ohio River. One big reason is the restored 1895 Big Four Bridge bike and pedestrian walkway across the Ohio River, as well as the city's Big Four Park.

"Big Four" refers to the Cleveland, Cincinnati, Chicago and St. Louis Railway, which operated primarily in Illinois, Indiana, Michigan, and Ohio, back when railroads ruled transportation in the Midwest. The old Big Four Bridge was abandoned in the 1960s and stood unused for decades before work began in 2011 to restore the bridge as a pedestrian and bicycle link between Louisville and Jeffersonville.

Terri suggests that you park in Jeffersonville and walk or bike the bridge to Louisville's Waterfront Park. There are sweeping views of the river and historic markers to read, and in the center of the bridge Handel's Water Music is played.

Visitors will enjoy the plaza just north of the bridge in Jeffersonville, where options abound for lunch or dinner. Terri says, "Two of my favorites are Buckhead Mountain Grill with good sandwiches, salads and great views of the Ohio River and the Red Yeti with its pub fare and craft beer. Another must stop is to Schimpff's Candy Store for treats to take home."

Spotlight: WICR student engineer Skylar Sigman
Although Hoosier History Live host Nelson Price and his guest experts get all the glory, a live call-in radio show takes a good deal of behind-the-scenes labor to stay on the air. We are very grateful to a rotating group of outstanding communications students at WICR at UIndy, under the leadership of program director Henri Pensis, for providing this support.
Meet one of those students, senior Skylar Sigman, from Monticello, Ind., who says that "Most of the calls into Hoosier History Live are good, and it's fun!"

Skylar did say he took extra care in screening the calls for our July 9 show on "Brothels and streetwalkers in pre-1920 Indy," wary that the unorthodox topic might attract some jokesters (a fear that proved unfounded: all our calls that day were respectful!)

As producer Molly Head says, "We insist on being a gentleperson's show. That goes for our guests, hosts, and callers. We'd like to be a fresh alternative to the talk-radio vitriol out there. Besides, you might learn a thing or two while you are tuning in!"

We'd like to encourage more callers to phone in during the show and pose their questions or comments to Nelson and his guests. Don't be shy! You'll have to give your first name to Skylar or another student engineer and will be asked to wait a few moments on hold until Nelson can take your call, but we'd love to hear your thoughts on the day's topic.

Nelson Price, host and historian
Molly Head, producer/project manager, (317) 927-9101
Michael Armbruster, associate producer
Richard Sullivan, senior tech consultant
Pam Fraizer, graphic designer
Garry Chilluffo, media+development director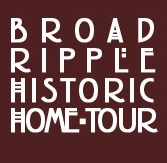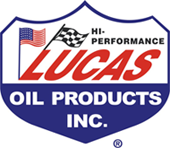 Please tell our sponsors that you appreciate their support!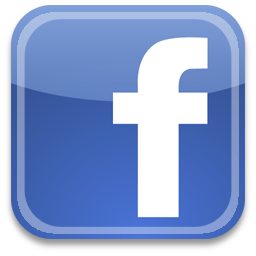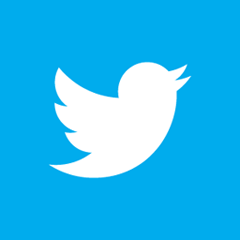 Acknowledgments to Monomedia, Visit Indy, WICR-FM, Fraizer Designs, Heritage Photo & Research Services, Robin Knop, Derrick Lowhorn and many other individuals and organizations. We are an independently produced program and are self-supporting through organizational sponsorships and individual contributions. We do not receive any government funding. Visit our website to learn how you can support us financially. Also, see our Twitter feed and our Facebook page for regular updates.
Thank you!
We'd like to thank the following recent, new and renewal contributors whose donations help make this show possible!
Margaret Smith.
Elizabeth Cierzniak.
The Boyle Racing Project.
August 5, 2017 show - upcoming
Chuck Taylor shoes, Wonder Bread, Alka-Seltzer: iconic products
Every day, more than 270,000 pairs of Chuck Taylor All Star basketball shoes are sold around the world by Converse. The athletic shoes' namesake was a shoe salesman who grew up in Columbus, Ind., during the early 1900s; he suggested changes in the design of the footwear that made it a sensation, worn by famous athletes and movie stars as well as by typical teenagers.
To share insights about the impact and Indiana roots of Brown County native Chuck Taylor (1901-1969), who first started wearing Converse shoes as a high school basketball star in Columbus, Nelson will be joined in studio by Abe Aamidor, a Carmel-based author and journalist. Abe's biography, Chuck Taylor All Star: The True Story of the Man Behind the Most Famous Athletic Shoe in History, has been rereleased by IU Press.
We won't attempt to cover every iconic product with an Indiana connection during the show. But our focus will broaden to include two other household names with Indiana origins, which, like Chuck Taylor All Stars, are still sold around the world decades after their debuts: Wonder Bread and Alka-Seltzer.

Both are among products featured in a "Made in Indiana" exhibit on the Indiana History Train that visitors can board during the Indiana State Fair. Angela Wolfgram, a researcher for the Indiana Historical Society, the creator of the exhibit, will join Nelson by phone during the show to share insights about the famous bread and the tablet many associate with its "plop plop, fizz fizz" jingle.

Initially made by Indianapolis-based Taggart Baking Co., Wonder Bread was first sold in 1921. Its name and long-time logo of balloons has a direct connection to the Indianapolis Motor Speedway. A bakery executive attended an international balloon race at the racetrack and left in awe - i.e. with a sense of wonder - when marketing for the bread was being planned. Wonder Bread became the first bread to be sold pre-sliced in stores during the early 1930s.

That was about the same time Alka-Seltzer was developed as a remedy for colds and upset stomachs by the Elkhart manufacturer that began as Miles Medical Company. Founded by Indiana physician Dr. Franklin Miles in 1884, the company eventually became known as Miles Laboratories.

On previous Hoosier History Live shows, we have explored other iconic products with Indiana connections. They include Orville Redenbacher's Gourmet Popcorn, which was the focus of a show about the life and career of its creator, an Indiana farm boy-turned-entrepreneur and advertising icon. The show was broadcast in 2013, the "Year of Popcorn" at the State Fair.

© 2017 Hoosier History Live. All rights reserved.