August 26, 2017 show
Burger Chef, White Castle and other fast-food connections to Indiana
The iconic Burger Chef fast-food restaurant was founded in Indianapolis during the 1950s with a single store. By the time the chain had reached its peak in the 1970s, it had more than 1,000 locations and was the primary national rival of McDonald's.
In this show focused on Indiana's fast-food connections, we'll also take a look at the former White Castle building downtown (660 Fort Wayne Ave.) that Indiana Landmarks has been crusading to save. Built in 1927, it is one of only three original "high style" White Castles left in the country.
If Burger Chef and White Castle don't have your stomach rumbling, you can stay tuned for a look into how Kentucky Fried Chicken was founded by - get this! - a native Hoosier. And the founder of Wendy's got his start in the food industry in Fort Wayne.
Joining Nelson in studio will be:
Al Hunter, history columnist for The Weekly View (the Indianapolis Eastside newspaper) and an author who has researched Indiana's fast food heritage.
Mark Dollase, Indiana Landmarks vice president of preservation services.
Indy-based Burger Chef was known for its Big Chef and Super Chef sandwiches, as well as its orange-and-aqua-blue signage. According to our guest Al Hunter, a lifelong enthusiast, "Burger Chef was the first fast-food chain to offer a kid's meal, a drive-thru window and a salad bar."
The chain closed nationwide after being purchased by Hardee's in 1982, although a few franchise operators were allowed to use the Burger Chef name for several more years.
The distinctive former White Castle located at the three-way intersection of Fort Wayne Avenue and Delaware and Walnut streets was the oldest continually operating eatery in the chain when it served its last burger in 1979, according to Indiana Landmarks. Since then, the building has housed a real estate office and a National Guard recruiting center.
Col. Harland Sanders (1890-1980) was born in Henryville in far-southern Indiana. Sanders spent his early years in the hard-scrabble life of a farming family; as the oldest of several children, he took on the role of family breadwinner after his father's death and dropped out of school during the 7th grade. He lived in several Indiana cities, including New Albany, Greenwood and Columbus, working an array of jobs before moving to Kentucky, where he opened a restaurant for hungry travelers. The restaurant's "finger-lickin' good" fried chicken achieved such fame that Sanders was named a Kentucky colonel in 1935 by Gov. Ruby Laffoon. By the early '50s, Sanders had turned to franchising and eventually sold his interest in the business for millions in the mid-1960s. He stayed on as a spokesperson for the company for many years.
The Indiana connections of Wendy's founder Dave Thomas, who died in 2002 at age 69, were less extensive; he started Wendy's in Columbus, Ohio, which Thomas considered his adopted hometown. But Fort Wayne played a pivotal role in his early life. Thomas (who, like Sanders, had a turbulent boyhood) was just 15 years old and living at the Fort Wayne YMCA in 1947 when he landed a job busing tables at a local restaurant, the Hobby House, where he eventually worked his way up to manager. According to news accounts after his death, Thomas loved the restaurant's chili and its chocolate "frosty" soft-serve ice cream, which years later became signature items at Wendy's.
In the contemporary Indiana burger world, popular Bru Burger occupies a spot at the opposite end of the culinary spectrum: It serves gourmet fare, far from fast food. Even so, we will serve up some Hoosier heritage tidbits related to Bru Burger, which is owned by Indy-based Cunningham Restaurant Group. In a flip of the White Castle situation of a historic building that formerly served burgers, the historic Greyhound Bus Terminal in downtown Evansville has become the home of a Bru Burger.
Our guest Mark Dollase will discuss what has unfolded with the Evansville landmark since we highlighted the then-unknown fate of the city's historic Greyhound terminal during a March 2015 show about Landmarks across Indiana. Built in 1939, the building is considered a rare survivor of Greyhound's "blue period" in which the bus station exteriors (with curved corners and parallel lines) matched the color and style of its buses.
Some other scrumptious history facts:
Although many original Burger Chef buildings were reconfigured into Hardee's or demolished, some buildings are being re-used in wide range of ways. In the Indy metro area, they include the building that houses Snips, a hair salon and spa at 5731 E. Washington St., according to Al Hunter.
The first stand-alone Burger Chef restaurant was at 3401 W. 16th St. in Indy. (Its burgers had been served at a Northside eatery that briefly preceded it.) The chain's early corporate headquarters also was in a building on West 16th Street.
Before Harland Sanders moved permanently to Kentucky, his series of odd jobs in Indiana included selling life insurance in Jeffersonville, working for the chamber of commerce in Columbus and launching a ferry boat company that shuttled passengers across the Ohio River between Jeffersonville and Louisville.
History Mystery
During the heyday of Burger Chef in the 1970s, the Indianapolis-based restaurant chain was touted in TV commercials, wooden signs and other promotional campaings by a duo of cartoon pitchmen, often depicted wearing tall white chef hats.
One of the characters was a middle-aged man with eyeglasses and a big nose. He was named, simply, "Burger Chef." The other character was a much younger assistant, a teenager with red hair and a beaming smile. His one-word name often was emblazoned on his chef hat. The duo were presented as "Burger Chef and …."
Question: What was the name of the young Burger Chef cartoon character with red hair?
The call-in number is (317) 788-3314. Please do not call in to the show until you hear Nelson pose the question on the air, and please do not try to win the prize if you have won any other prize on WICR during the last two months. You must be willing to give your name and address to our engineer and be willing to be placed on the air, and you must answer the question on the air. The prize is two tickets to the Indianapolis Scottish Highland Games on Oct. 14 in German Park in Indianapolis, courtesy of Scottish Society of Indianapolis, and two tickets to GlowGolf, courtesy of GlowGolf.

Ferdinand State Forest
Guest Roadtripper and public historian Glory-June Greiff tells us that Indiana state forests seem not to be as widely known as our state parks as places to hike, but that she would like to recommend them.
"Among my favorites is Ferdinand State Forest, not far from the town of the same name in Dubois County in southern Indiana," she says. "Both the Works Progress Administration (WPA) and the Civilian Conservation Corps (CCC) worked to create this forest property, which once boasted a small fish hatchery. The little stone building still stands below the dam impounding the attractive lake."
If you go, be ready for a workout. Glory-June points out that this forest is hilly, so you can get plenty of exercise, especially if you choose to climb the fire tower. There is also a beautiful stone-and-timber shelter atop one of the hills.
If you're hungry after all that hiking, Glory-June recommends Fleig's Cafe on Main Street in nearby Ferdinand. They offer sandwiches and plate lunches and dinners in a pleasant atmosphere. "Don't miss the monastery of the Sisters of St. Benedict while you're in town," says Glory-June, "and catch their bakery if you can for yummy goodies."
Nelson Price, host and historian
Molly Head, producer/project manager, (317) 927-9101
Michael Armbruster, associate producer
Richard Sullivan, senior tech consultant
Pam Fraizer, graphic designer
Garry Chilluffo, media+development director

News from the Hoosier History Live team
As an informational program that airs over a public radio station, Hoosier History Live is sometimes assumed to be a non-profit or not-for-profit organization. And while it's true that we depend on the contributions of our listeners and the generosity of our sponsors for financial support, we have never chosen to file the 501(c)(3) paperwork required by the IRS for tax-exempt status, opting instead to retain the designation of a small business.

Why? In a word, control. We are a small group of creative entrepreneurs who want control over our creative content and distribution. In a media environment where quality journalism is under increasing commercial and political pressure, we want to have an independent voice. We are proud of the high-quality content we offer through our live radio program, newsletter and website, and we believe that the flexibility afforded by our small-business status will allow us to keep producing the quality programming you love.

To continue to thrive as a small business, however, we need to increase our distribution and broaden our listening audience. We are currently working to publish our audio archives online and make our content available for rebroadcast on Indiana stations and elsewhere via PRX, the Public Radio Exchange.

What does this mean for our listeners? Only that you will have more opportunities to listen to the Hoosier History Live content you enjoy, whether by downloading old shows from iTunes or tuning into the show on local radio stations across the state.

What does this mean for our sponsors and underwriters? New opportunities to get your message out to our growing population of listeners. As our media footprint grows on the web, your credit will live online on our podcasts and audio archives rather than just play once over the air. As our radio distribution increases geographically, your message will reach a wider, more diverse population of listeners.

As always, we plan to continue to play fairly with all our marketing partners, sponsors, readers, listeners and guests. We hope you'll come grow with us!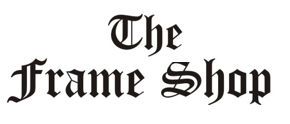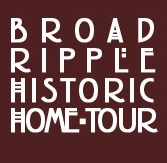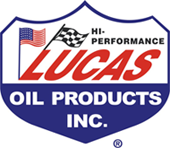 Please tell our sponsors that you appreciate their support!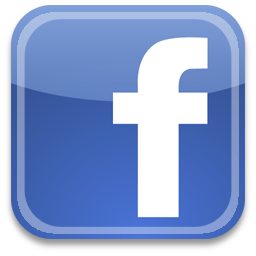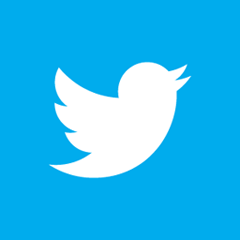 Acknowledgments to Monomedia, Visit Indy, WICR-FM, Fraizer Designs, Heritage Photo & Research Services, Robin Knop, Derrick Lowhorn and many other individuals and organizations. We are an independently produced program and are self-supporting through organizational sponsorships and individual contributions. We do not receive any government funding. Visit our website to learn how you can support us financially. Also, see our Twitter feed and our Facebook page for regular updates.
Thank you!
We'd like to thank the following recent, new and renewal contributors whose donations help make this show possible!
Margaret Smith.
Elizabeth Cierzniak.
The Boyle Racing Project.
Dan Carpenter.
September 2, 2017 show - upcoming
Frank Sinatra, the Great American Songbook and Indiana
From his final concert in Indianapolis with a popular orchestra in 1942 (which is said to have inspired a storyline years later in The Godfather) to a civil rights-related visit to Gary two years later amid racial tension at a high school, Frank Sinatra had more connections to Indiana than many may realize.
Perhaps the best-known episodes involve Sinatra's temporary residence in Madison for the filming of Some Came Running (1958), a critically acclaimed movie directed by Vincente Minnelli in which Sinatra starred with Dean Martin and Shirley MacLaine.
We will explore various links between the legendary entertainer and the Hoosier state with a lifelong Sinatra aficionado as Nelson's studio guest: Jake Oakman, a speechwriter and special assistant to Gov. Eric Holcomb.
In addition to our discussion of Ol' Blue Eyes (one of Sinatra's many nicknames), our show will feature a report about the Great American Songbook Foundation in Carmel. Housed at the Center for the Performing Arts, the foundation is led by executive director Chris Lewis, who will phone in to describe its gallery, hall of fame, archives and recently announced affiliation with the Los Angeles-based Grammy Museum.
Of course, Sinatra (1915-1998) frequently performed music composed by legendary Cole Porter, a native of Peru, Ind., who has been celebrated in exhibits in the Songbook Foundation's gallery. In 1991, the Hilbert Circle Theatre in downtown Indy was the setting for a glittering celebration of the centennial of Porter's birth.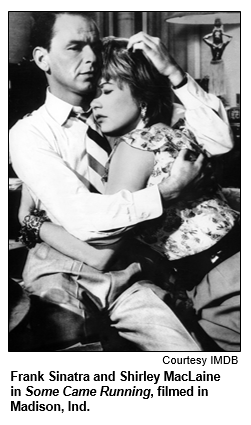 In 1942, when the historic landmark on Monument Circle was known as the Circle Theatre, it was the venue for Sinatra's final performance with the Tommy Dorsey Orchestra. Folklore about how Sinatra, who then was generating a national frenzy as a singing idol, maneuvered to get released from an iron-clad contract with Dorsey is said to have inspired a plotline in The Godfather. Critics have long noted similarities between Sinatra and Johnny Fontane, a fictional entertainer in both the Mario Puzo novel and the Francis Ford Coppola film, whose breaking of a contract with a bandleader requires that the mafia make the bandleader "an offer he can't refuse."

In 1945, Sinatra, who was of Italian-American heritage, won plaudits for The House That I Live In, a 10-minute film in which he teaches religious and racial tolerance to a gang of young street ruffians. In the wake of the success of that short, which won an honorary Academy Award, he was asked to come to Gary to help settle a "strike" by white students and their parents at a high school that had recently admitted blacks. Our guest Jake Oakman will describe what unfolded, which included a riveting speech by Sinatra in the school's auditorium in northwest Indiana.

Thirteen years later at the other end of the state - in Madison on the Ohio River - Sinatra and his co-stars became temporary residents during the raucous filming of Some Came Running. Set in the aftermath of World War II, the film explores the readjustments of a returning GI and writer (played by Sinatra) who struggles to make a life in his scenic hometown.

During his career, Sinatra won a trove of awards, including an Oscar and several Grammys. Five-time Grammy nominee Michael Feinstein founded the Great American Songbook Foundation in 2007 to preserve and celebrate the songs of pop, jazz, Broadway and Hollywood. The foundation recently became a cultural affiliate of the Grammy Museum; the affiliation, which Chris Lewis will discuss during our show, will enable access to Grammy-related exhibits, research projects and other opportunities.




© 2017 Hoosier History Live. All rights reserved.