December 16, 2017
Vietnam War and Hoosiers: special perspectives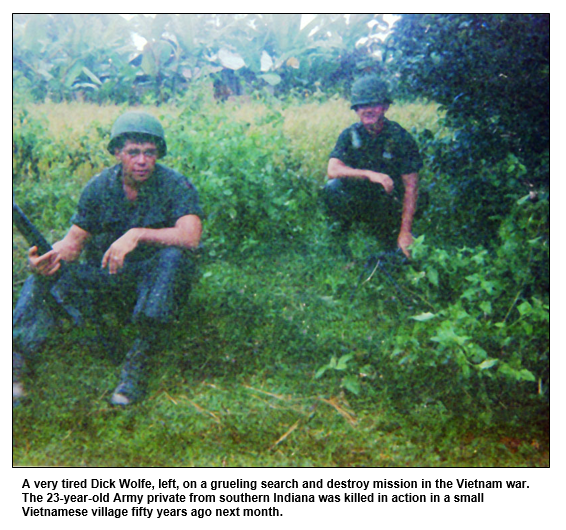 Following our show last month featuring special perspectives on World War II - and in the wake of the recent Ken Burns documentary - we will share insights about the Vietnam War and its impact from the vantage point of Hoosiers.
Fifty years ago next month, Dick Wolfe, a 23-year-old Army private from southern Indiana, was killed in action in a small Vietnamese village. His letters to his family and friends in his hometown of Princeton, Ind., and their letters to him, are included in a new book, Summer Wind: The Road from Indiana to Xom Bung (Cardinal Publishing) by Randy Mills and Roxanne Mills. Randy, a historian and professor of social sciences at Oakland City University in southern Indiana, and Roxanne, an associate professor of English at the university, will join Nelson as studio guests.
So will Ken Marshall, a Franklin resident who hosts a Saturday morning talk show for White River Broadcasting that airs on WCSI-AM in Columbus. Ken, who grew up in Indianapolis, enlisted in the Army in 1970, trained as a medic and was assigned to a hospital in Okinawa. He treated Army soldiers, Marines and others injured in Vietnam. Ken also became a disc jockey on a radio station in Okinawa, helped start a community theater funded by the Army and worked on a USO tour that visited islands in the Pacific Ocean during the war.
In addition to exploring the experiences of Hoosiers overseas during the war, we will delve into life on the homefront in Indiana, including the effects of the draft on Hoosier families. In Summer Wind, Randy and Roxanne Mills point out that the draft in Princeton and surrounding Gibson County "was not always even-handed." Local sports heroes, for example, often were exempted from military service when doctors discovered what they termed old sports injuries. Of the 27 million American men who came of draft age during the war, they write, "60 percent, or 16 million, escaped military service."
Their book emphasizes that many of those who served in the military were from blue-collar families, including Dick Wolfe. An avid drag racer, he had dropped out of Princeton High School. Next came the unexpected pregnancy of a 17-year-old girlfriend and the birth of his son in March 1967. After that, Dick Wolfe returned on a furlough from infantry training to get married.
His letters in Summer Wind were written from July 1967 to January 1968, when he was killed on patrol amid confusing circumstances. During the show, Roxanne and Randy Mills will discuss the challenges involved in writing factual accounts of combat deaths. In addition to Dick Wolfe's letters, Randy and Roxanne used military reports, diary and journal entries and a series of interviews to write Summer Wind. The book's title refers in part to a Frank Sinatra hit song of the era played frequently on the transistor radios carried by Dick Wolfe and fellow members of Alpha Company, Second Battalion of the 18th Infantry.
Summer Wind includes a letter written by Dick Wolfe during the Christmas season of 1967 - one month before he was killed - in which he urges his parents not to feel sorry for him. The letter tells of one of his infantry comrades, a medic, who tended a shabby, artificial Christmas tree mounted on an ammunition box. (The medic would die during the same battle as Dick Wolfe.)
At the hospital in Okinawa where our guest Ken Marshall was a medic, various Army agencies and the American Red Cross extended valuable support to wounded soldiers and their families. According to Ken, he also observed how government statistics could be manipulated to distort the number of casualties.
During our show, Ken will share brief excerpts about combat experiences from a recent speech by a Hoosier veteran of the war. In addition to hosting his radio talk show, "Saturday Morning Live with Ken Marshall" for 23 years, Ken has been an adjunct professor at Ball State University, Franklin College and other colleges.
Our guests Randy and Roxanne Mills are the authors of other military history books. For Summer Wind, they not only interviewed friends and relatives of Dick Wolfe - including his closest buddy from Princeton, who also served in combat during the Vietnam War - they tracked down photos that Wolfe took in the swamps and jungles.
"His many letters home," they write, "rarely censored the perils of fighting in Vietnam."
History Mystery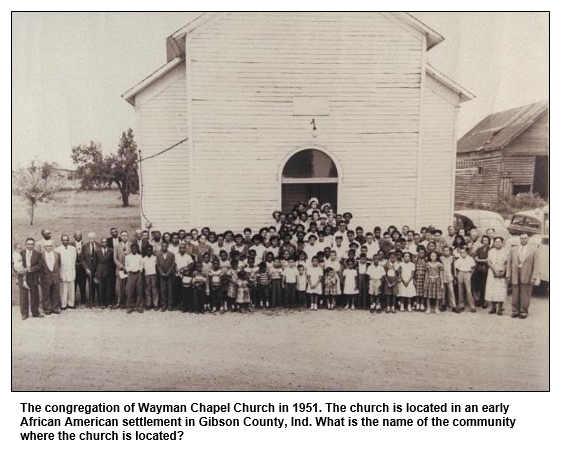 In addition to Princeton, the hometown of the Vietnam War soldier who is the focus of the new book Summer Wind, Gibson County in far-southwestern Indiana also includes a landmark community in African-American history.

During the 1830s, African Americans began arriving in the Gibson County community, which is considered one of Indiana's earliest black rural settlements. Today, two prominent buildings stand as reminders of this rich history: the Wayman Chapel Church (pictured above) and a restored school building that serves as a community center and museum.

An exhibit about the Gibson County community is included in the Smithsonian's new National Museum of African American History and Culture that opened on the National Mall in Washington D.C. last year.

Question: What is the name of the historic African-American community in Gibson County?

The call-in number is (317) 788-3314. Please do not call into the show until you hear Nelson pose the question on the air, and please do not try to win the prize if you have won any other prize on WICR during the last two months. You must also be willing to give your first name to our engineer, and you must answer the question live on the air.

The prize is a gift certificate to Story Inn in Brown County, courtesy of Story Inn, as well as a pair of tickets to the Indiana History Center, courtesy of the Indiana Historical Society, as well as a pair of tickets to GlowGolf, courtesy of GlowGolf.
RoadTripper: Kintner House Inn in Corydon
Guest Roadtripper and writer Jane Ammeson relates the rich history of Corydon, former Indiana State capital and the site of the only Civil War battle in Indiana. It was here that Confederate General John Hunt Morgan and his Raiders crossed the Ohio River and began their plunder of the small towns in the southeastern Indiana.

The history of Corydon's Kintner House Inn, which is still open as a bed-and-breakfast, stretches back even further than the Civil War, however. It was around 1819 that Jacob Kintner opened his two-story limestone home to travelers, and as business boomed, he built an elegant new hotel. Fire destroyed that building, and in 1873 he tried again and constructed the Inn that still stands today.

The exterior is so pretty it's been featured on two Hallmark Christmas cards. Inside, the Kintner House Inn is steeped in Victorian-era charm: both an organ and piano grace the parlor, and bedrooms feature fringed lampshades, tasseled curtains and a variety of antiques. Visitors will find such treasures as an 8-foot tall flame mahogany armoire, a walnut dresser with pink marble top, an inlaid star-patterned game table and a towering, hand-carved walnut bed dated to the 1850s.

The Kintner House Inn served as the reluctant hosts of General Morgan and his troops following the Battle of Corydon on July 9, 1863, but we'll let Jane share those historical details with you during this portion of the show. She may convince you it's worth the trip to see with your own eyes the only Civil War battlefield (aside from Gettysburg, of course!) located on Northern soil.

Help keep Hoosier history alive!
A big holiday thanks for your support
As you contemplate your end-of-year giving, please consider supporting the efforts of Hoosier History Live to bring its fresh and innovative approach to Hoosier storytelling to the widest possible audience.
All producers of original media content are trying to figure out how to survive financially, and Hoosier History Live is no exception. Our listeners, readers and underwriters have pretty much demanded that our shows be available as podcasts. We have met that demand with weekly podcasts of current shows available on our website and newsletter, one week after initial broadcast.
If you value what we are doing, please consider making a contribution. Just go to the "Support the show" page on our website and hit the "Donate" button; you can contribute any amount you like, using a credit card or PayPal.

Or, you can make out a check to "Hoosier History Live" and mail it to:
Hoosier History Live
P.O. Box 44393
Indianapolis IN 46244-0393
Thank you!
Nelson Price, host and historian
Molly Head, producer/project manager, (317) 927-9101
Michael Armbruster, associate producer
Cheryl Lamb, marketing and administrative manager
Richard Sullivan, senior tech consultant
Pam Fraizer, graphic designer
Garry Chilluffo, special events consultant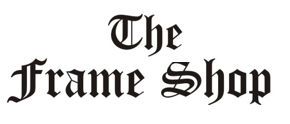 Please tell our sponsors that you appreciate their support!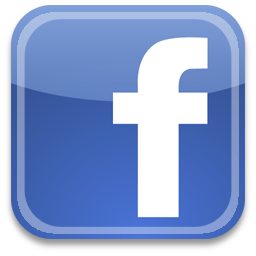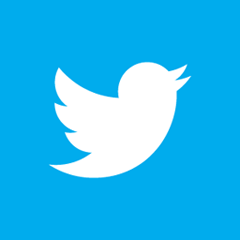 Acknowledgments to Monomedia, Visit Indy, WICR-FM, Fraizer Designs, Heritage Photo & Research Services, Henri Pensis, Chris Shoulders and many other individuals and organizations. We are an independently produced program and are self-supporting through organizational sponsorships and individual contributions. We do not receive any government funding. Visit our website to learn how you can support us financially. Also, see our Twitter feed and our Facebook page for regular updates.
Thank you!
We'd like to thank the following recent, new and renewal contributors whose donations help make this show possible!
Jo Ellen Meyers Sharp.
Theresa and David Berghoff.
Dec 23, 2017 - upcoming
Toys, toys and more toy heritage: encore broadcast
In terms of the social impact across the country and business impact across the state, Indiana's heritage of children's toys has not just been fun and games.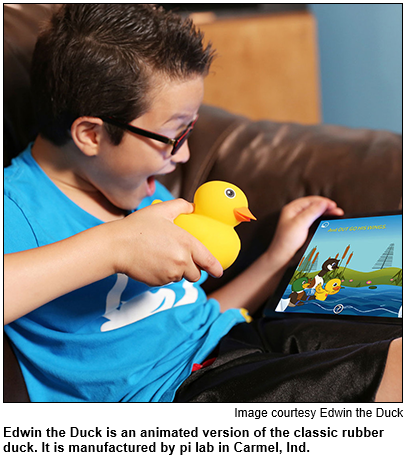 Consider an early gyroscope, the Pet Tornado, cartoon characters Garfield and Clifford the Big Red Dog, Raggedy Ann, Lincoln Logs and croquet sets made in the 1870s, as well as a digital "animated version of the rubber duck" enjoyed today. All of them have deep Hoosier roots.
To explore enough Indiana toy connections to fill a playroom, Nelson is joined by studio guest Kara Kavensky, a marketing and communications specialist who has researched the links between nationally distributed toys and Hoosiers.
(When this show originally was broadcast on Jan. 20, 2016, her name was Kara Reibel; she was the community relations specialist at Carmel-based pi lab, creators of Edwin the Duck. It's a computer app-enhanced children's educational toy.)
According to Kara, the original Gyroscope was first manufactured in 1917 by Hoosiers. The gyroscope - as well as the Pet Tornado, the Original Blocks and Marbles and other "nostalgia toys" - are made today by TEDCO Toys in Hagerstown, Ind.
The South Bend Toy Company, which began by making croquet sets and expanded to products such as rocking horses known as "Shoo Fly Rockers," was one of the northern Indiana city's largest employers for more than 100 years. (After a series of corporate acquisitions and mergers, the plant in South Bend shut down in 1985.)
And talk about a big footprint: Guinness World Records lists Garfield, the comic strip about a cantankerous cat created by Jim Davis, who grew up on a farm near Fairmount, as the most widely syndicated comic strip in the world.
Jim Davis and his team at PAWS Inc., which is headquartered on a wooded retreat near the town of Albany, draw the strip and create an array of Garfield products such as dolls with suction-cup paws, books and posters.
Clifford the Big Red Dog was created by Kokomo native Norman Bridwell, who died in 2014 at age 86. Bridwell attended the Herron School of Art, then moved to the East Coast and reaped widespread success with Clifford, the slightly clumsy main character in read-aloud books for young children and a TV series. The books have been translated into 13 languages.
Some fun facts related to our toy heritage:
The Garfield balloon in the Macy's Thanksgiving Day Parade was filled with 18,907 cubic feet of helium, making it the biggest parade balloon in history, according to Kara's research.
The "Original Blocks and Marbles" toys distributed by TEDCO include blocks made by Amish residents of Wayne County.
Raggedy Ann was created by Johnny Gruelle (1880-1938), who grew up in the Lockerbie neighborhood of Indianapolis and was a cartoonist for The Indianapolis Star for several years before moving to the East Coast. Raggedy Ann made her debut in a book published in 1918; the dolls initially were spinoff products, hand-made by Gruelle family members with small hearts sewn into their chests. Gruelle descendants have told Nelson, that the inspiration for the famous character was Johnny's recollection of his two favorite poems by family friend James Whitcomb Riley: Little Orphant Annie and The Raggedy Man.



© 2017 Hoosier History Live. All rights reserved.