Dec. 30, 2017
Bygone restaurants and supper clubs in Indy: the sequel
The platter was overloaded last New Year's Eve weekend when we served up a show about Bygone restaurants in Indy.
So, in what seems to be an end-of-the-year tradition for Hoosier History Live, Nelson and his guests will again delve into table talk about popular Indianapolis eateries from days gone by, ranging from drive-ins and diners to posh restaurants. Included in the feast: a type of dining establishment that wasn't even on the menu last year - supper clubs of the sort popular during the 1950s and '60s. In Indianapolis, many of them had addresses on North Meridian Street.
Also on the bill of fare: restaurants in the Indy area that have closed during the last year.
Returning to Hoosier History Live will be our two guests who made last year's show such a treat:
Jeff Kamm, an Indy-based history buff and author of Classic Restaurants of Indianapolis (The History Press, 2016). Jeff, who has a background in the hospitality industry, now is a financial advisor with Prudential of Indiana. In addition to featuring landmark restaurants that remain open, his book digs into long-gone eateries like two locally-owned chains: Sam's Subway (its locations, Jeff writes, offered "deli lunches, lavish dinners and swanky nightlife") and Huddle Restaurants, family-focused eateries that were open 24 hours daily during an era when that was unusual.
And Terry Kirts, the dining critic for Indianapolis Monthly magazine; his culinary articles and restaurant reviews also have appeared in Nuvo, Indianapolis Dine and other publications. An accomplished poet, Terry also is a senior lecturer in creative writing at IUPUI.
In addition to Sam's Subway and the Huddle chain, we will explore Merrill's Hi-Decker, a drive-in that was located near the Indiana State Fairgrounds and, during the late 1950s, featured a disc jockey in a studio perched atop the circular building.
A much longer-lasting restaurant that also will be discussed during the show: the Hawthorn Restaurant, which Jeff's book describes as "a fixture at 16th and Meridian for over 30 years," beginning in 1942. "The pretty white building featured a covered porte-cochere and expansive bay windows for diners to view the bustling traffic. The main dining room was centered on a large apple tree."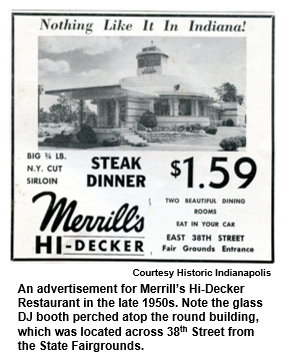 North Meridian also was the hub for supper clubs in Indy. They included The Keys, which was located in a mansion built circa 1890 and had a cocktail lounge, restaurant and upstairs piano bar; and The Embers, which was founded by local businessman William Ball, who also had partial ownership in the Huddle restaurants and the Haag drugstore chain. We will also explore LaRue's, which was one of the first post-World War II nightclubs in the Hoosier capital and was located on Pennsylvania Street, one block east of Meridian, also in an historic mansion that eventually was demolished.
Our guests will share insights about why supper clubs almost entirely vanished, here and across the country. They will also discuss Indianapolis restaurants that closed this year despite, in some cases, long histories and devoted patrons.
In May, The Elbow Room, a pub at that opened in 1933 with the repeal of Prohibition, shut down. The Elbow Room had been a fixture at 605 N. Pennsylvania through eight decades of the evolution of downtown Indy.
At the other end of downtown - and at the other end of the price spectrum - Cerulean Restaurant will close on New Year's Day. The fine dining establishment is located in The Alexander, a boutique hotel that opened in 2013. This year also has seen the closing of Barcelona Tapas downtown and, in Fountain Square, B's Po Boy, which served Cajun food, offered outdoor seating and had adjacent bocce ball courts that often were crowded with players.
We invite listeners to phone in during the show to share thoughts about the ingredients needed to create a beloved restaurant - and which bygone eateries they miss the most, from fine-dining destinations to drive-ins.
Speaking of the latter: For many decades beginning in the early 1950s, Knobby's Restaurant was a locally owned chain with popular drive-in options. (The drive-in component had long been eliminated by the time the last Knobby's, located on North Keystone Avenue and 52nd Street, closed in 2001.)
Our host Nelson, whose family frequently patronized Knobby's during his boyhood in Indy, will share a little-known tidbit during our show: the origin of the Knobby's name.
History Mystery
In some Indiana cities, former Carnegie Libraries have reopened as restaurants during the last 25 years. They include the Carnegie Library in Carmel, which was built in 1913. After being closed as a library, it opened as Woody's Library Restaurant in 1998 and continues to serve patrons.
In another small city in central Indiana, the historic Carnegie Library was built in 1904. It opened as a popular restaurant in 1999 and, like the library-turned-dining spot in Carmel, continues to serve patrons.
Hint: Also like Carmel, the city is in a county that shares a border with Marion County.
Question: What is the city?
The call-in number is (317) 788-3314. Please do not call in to the show until you hear Nelson pose the question on the air, and please do not try to win if you have won any other prize on WICR during the last two months. You must be willing to give your first name to our engineer, you must answer the question correctly on the air and you must be willing to give your mailing address to our engineer, so we can mail the prize pack to you. The prize is a gift certificate to Story Inn, courtesy of Story Inn; and two admissions to GlowGolf, courtesy of GlowGolf.
Roadtripper: Covington in west central Indiana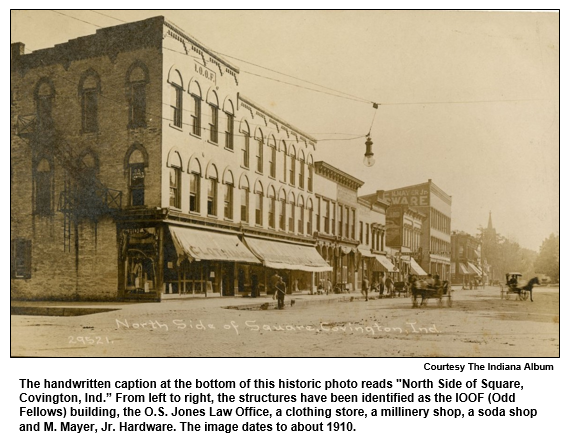 Guest Roadtripper Joan Hostetler of The Indiana Album and Heritage Photo & Research suggests that we explore the small town of Covington. It's the seat of Fountain County and is located just off I-74 in west central Indiana. Joan says that the town is famous for its courthouse murals, which were a Works Progress Administration project in the late 1930s. The murals were painted by Eugene Savage, who was a Covington native, and other local artists, mostly women; the murals depict the settlement of west Indiana. As Joan assures us, the murals are "worth a visit!"

After looking over the murals in the courthouse, Joan says, "Take some time to wander the courthouse square and explore its many little shops. Be sure not to miss the restored Clerk's Building." The Federal style, red-brick building was constructed in the 1840s for government offices and now serves as an historical museum.

On your way out of town, Joan recommends checking out the Beef House, which now offers dinner theater as well as fine dining. The coming season's shows include a Patsy Cline revue, Newsies, and Neil Simon's The Odd Couple.



Sponsorship opportunity: History Mystery prizes
Do you own a business or work for an organization that could use a marketing boost? Contributing prizes for our weekly History Mystery on-air giveaway can be a great way to spur interest among the educated, affluent listeners of Hoosier History Live. In exchange for your prize contribution, you get a linked reference to your organization in the History Mystery section of our website and weekly email newsletter, as well as a mention by Nelson on the live show.

If you are interested in contributing, contact molly@hoosierhistorylive.org for more details. The prize or voucher must be something that can be mailed in a regular business-size envelope and must also arrive in advance to our office before being offered in our newsletter. Tickets to dated performances are great, but must be offered well in advance.
Hoosier History Live holiday dinner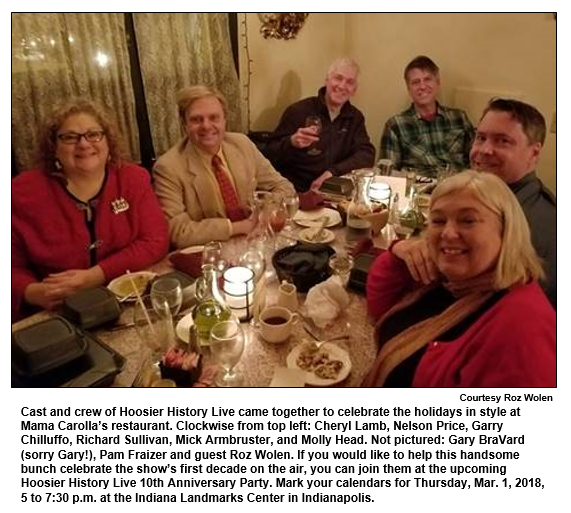 Help keep Hoosier history alive!
A big holiday thanks for your support
As you contemplate your end-of-year giving, please consider supporting the efforts of Hoosier History Live to bring its fresh and innovative approach to Hoosier storytelling to the widest possible audience.
All producers of original media content are trying to figure out how to survive financially, and Hoosier History Live is no exception. Our listeners, readers and underwriters have pretty much demanded that our shows be available as podcasts. We have met that demand with weekly podcasts of current shows available on our website and newsletter, one week after initial broadcast.
If you value what we are doing, please consider making a contribution. Just go to the "Support the show" page on our website and hit the "Donate" button; you can contribute any amount you like, using a credit card or PayPal.

Or, you can make out a check to "Hoosier History Live" and mail it to:
Hoosier History Live
P.O. Box 44393
Indianapolis IN 46244-0393
Thank you!
Nelson Price, host and historian
Molly Head, producer/project manager, (317) 927-9101
Michael Armbruster, associate producer
Cheryl Lamb, marketing and administrative manager
Richard Sullivan, senior tech consultant
Pam Fraizer, graphic designer
Garry Chilluffo, special events consultant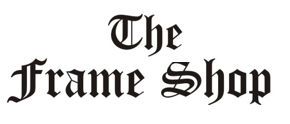 Please tell our sponsors that you appreciate their support!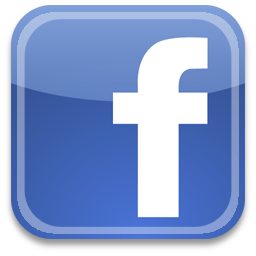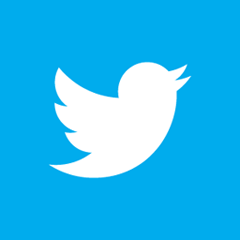 Acknowledgments to Monomedia, Visit Indy, WICR-FM, Fraizer Designs, Heritage Photo & Research Services, Henri Pensis, Chris Shoulders and many other individuals and organizations. We are an independently produced program and are self-supporting through organizational sponsorships and individual contributions. We do not receive any government funding. Visit our website to learn how you can support us financially. Also, see our Twitter feed and our Facebook page for regular updates.
Thank you!
We'd like to thank the following recent, new and renewal contributors whose donations help make this show possible!
Jo Ellen Meyers Sharp.
Theresa and David Berghoff.
Juliet Emanuel.
Emerson Houck.
Jan 6, 2018 - Upcoming
Cowboy actors and Trigger's owner: Indiana natives
To kick off the 10th year of Hoosier History Live, we will spotlight Indiana natives who had an impact on Western movies. Specifically, we will look at three Hoosier-born actors who portrayed cowboys during the early years of Hollywood. We're also champing at the bit to share facts about the Indiana connections of the most beloved horse in movie history.
Although Trigger is eternally associated with Roy Rogers, the breeder who initially owned and trained the famous horse grew up in Noblesville. Even before Roy Rogers mounted the golden stallion in movies and a long-running TV series, the horse - originally named Golden Cloud - was ridden by Olivia de Havilland (as Maid Marian) in the classic The Adventures of Robin Hood (1938).
Before Trigger rode into viewers' hearts as Rogers' faithful steed, three well-known stars of early Westerns had grown up in Indiana:
Buck Jones, the star of more than 60 movies, including Hearts and Spurs (1925), The Fighting Sheriff (1931) and The Cowboy and the Kid (1936), grew up in Vincennes. His name at his birth there in 1891 was Charles Frederick Gebhart.
Ken Maynard, the hot-tempered star of such movies as The Canyon of Adventure (1928), was born in Vevay on the Ohio River (although studio publicity material incorrectly put his birthplace in Texas). He grew up in Columbus, Ind.
And Allan "Rocky" Lane, whose movies included various serials for Republic Studios during the 1930s (including one about the Royal Canadian Mounted Police) and Bandit King of Texas (1949). Born in Mishawaka in 1909, Lane worked on a family farm as a boy.
To discuss the Hoosier roots of these actors and Trigger's owner, Noblesville native Roy Fletcher Cloud, Nelson will be joined by two studio guests.
David Smith, well-known to many Hoosiers following a long career in central Indiana TV, is the author of Hoosiers in Hollywood (Indiana Historical Society Press, 2006), which features profiles of Jones, Maynard and Lane. For 10 years, David was the host of the When Movies Were Movies program on WISH-TV in Indianapolis.
Hamilton County historian David Heighway has researched and written about Roy Cloud (1881-1940), who headed west in about 1900 after growing up in Noblesville. In a blog post about Cloud that David Heighway wrote for the Hamilton East Public Library, where he works in collections services, he reports that Cloud managed a farm in southern California. Cloud purchased and trained the palomino stallion that later became nationally famous as Trigger.

Speaking of fame: In Hoosiers in Hollywood, David Smith describes Buck Jones as "the most beloved and idolized" of early Western stars, topped only by Tom Mix.

Mix wasn't a Hoosier, but he had connections to Indiana that David Heighway will discuss during our show.

At the peak of his fame during the 1920s, Mix created a sensation when he visited Indianapolis, where he was greeted by the governor and mayor before dropping in to see patients at Riley Hospital for Children. Among those who interacted with Mix was an old Hoosier friend: Noblesville native Otis Bart, who had performed with the movie star in Wild West shows before Mix made it big in Hollywood. According to a blog post David Heighway has written, Otis Bart even loaned money to Tom Mix during their Wild West show days.




© 2017 Hoosier History Live. All rights reserved.