Feb. 3, 2018
Health fads, diets and healing techniques during the Gilded Age
Patent medicine tonics to treat "nervous disorders" - including mail-order products marketed by Miles Laboratories in Elkhart - were popular during the late 1800s and early 1900s. So were herbal remedies like Lydia Pinkham's Vegetable Compound, which purported to cure a variety of "female complaints." Hoosier History Live explored them during an intriguing show last March about Health care during the Gilded Age.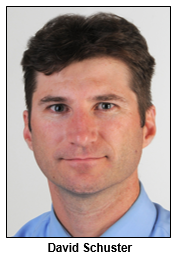 Tonics, lotions and potions weren't the only "cures" sold during that era, though.
Exercise fads, diets and various healing techniques also swept the country. For insights about them, we welcome a return visit by studio guest David Schuster, associate professor of history at Indiana University-Purdue University Fort Wayne. David has done presentations about the healthcare market during the Gilded Age and subsequent Progressive Era (periods stretching generally from 1870 to 1920) at the Indiana Medical History Museum.
Beginning in 1876, health activist and physician John Harvey Kellogg presided at the Battle Creek Sanitarium in Michigan. Under Kellogg's direction, the Wabash Sanitarium - also called the Wabash Valley Hospital - opened in 1906 in Lafayette. During our show, David Schuster will discuss the dietary and fitness advice advocated by Kellogg (1852-1943), a vegetarian who, with his brother Will, primarily is remembered for the development and marketing of breakfast cereals, including corn flakes.
During the early 1900s, President Teddy Roosevelt called for Americans to live a "strenuous life" that, as David puts it, "manifested itself in healthy lifestyles of camping, exercise and shopping - yes, shopping was seen as a way for women to stay active and healthy."
As part of the "fresh air movement" that swept the country, sick women and children - along with nursing mothers - frequently were brought to Fairview Park on the northside of Indianapolis. The 246-acre park had been developed in 1890 by the Citizens Street Railway Company; its streetcars took women and children to the park for the tranquility of flowers, trees and ponds. In the 1920s, Fairview Park became the new site of Butler University, which had been located in the eastside neighborhood of Irvington during the Gilded Age.
During our show, David also will discuss the rise during the late 19th century of spiritual healing led by movements such as "New Thought" and Christian Science.
The Wabash and Battle Creek sanitariums were affiliated with the Seventh-day Adventist Church, as was John Harvey Kellogg. His treatments often involved hydrotherapy and extensive exposure to sunlight.
Kellogg advocated exposure to fresh air, particularly the "invigorating" cold air in winter. An equipment company Kellogg founded in 1890 manufactured "therapeutic machines" that he invented, including an "electrotherapy coils" device, a foot vibrator and a contraption that repeatedly slapped the body as a form of stimulating massage.
Across the country, an open-air school movement began during the early 1900s. Children who were tubercular, anemic or suffering from other disorders were sent to such schools, which emphasized good nutrition, outdoor physical activity and training in the manual arts. In Indianapolis, the Lucretia Mott School on the near-eastside became the city's first open-air school in 1913.
This program will be the first of two shows focusing on aspects of healthcare in earlier eras.
History Mystery
A few years before parks advocate and fitness enthusiast Teddy Roosevelt was elected to the U.S. presidency, an Indianapolis mayor pushed the city to acquire about 1,000 acres for park land. Mayor Thomas Taggart initially was ridiculed for the purchase of the flood-prone acreage. But the land became one of the largest and most popular parks in the city, with three golf courses, tennis courts, playgrounds and other amenities.
The park in Indy also has a large, historic memorial to Taggart, who served three terms as mayor from 1895 to 1901. Like Teddy Roosevelt, Taggart was a lover of the outdoors and an advocate of a vigorous, healthy lifestyle.
Question: Name the park with the memorial to Taggart that was developed on flood-prone land.
The call-in number is (317) 788-3314. Please do not call in to the show until you hear Mick pose the question on the air, and please do not try to win if you have won any other prize on WICR during the last two months. You must be willing to give your first name to our engineer, you must answer the question correctly on the air and you must be willing to give your mailing address to our engineer, so we can mail the prize pack to you. The prize is two passes to the Indiana History Center, courtesy of the Indiana Historical Society, and two passes to Story Inn in Brown County, courtesy of Story Inn.
Roadtrip: Landmark for Peace Memorial in Indianapolis
Guest Roadtripper Rachel Hill Ponko of the Indiana Historical Society says there is no time like 2018 to visit the Landmark for Peace Memorial, located in the Dr. Martin Luther King Jr. Park in Indianapolis.
"April 4, 2018, marks the 50th anniversary of Dr. King's tragic death in Memphis and Sen. Robert Kennedy's extraordinary speech here in Indianapolis," says Rachel. "A growing group of community members and leaders are now working with the Kennedy King Memorial Initiative (KKMI) on upgrades to the site, as well as a series of special events."
Fifty years ago, Kennedy delivered news of King's shooting in an impromptu speech from the back of a flatbed truck. Kennedy had been urged to cancel his appearance in Indianapolis that evening; local police feared he might face a riot. Instead of cancelling, however, Kennedy used the occasion to deliver a message of peace that calmed the crowd and left a deep impression on those who heard it.
Today, the Landmark for Peace Memorial at 17th and Broadway Streets features the outstretched hands of Kennedy and King reaching toward each other. Visitors can also enjoy playgrounds, picnic shelters and green space. Come April, a banner will be added to the Visitors Center, courtesy of KKMI, in partnership with IHS.
Special events include a screening of the documentary A Ripple of Hope on Tuesday, April 3, at the Eugene and Marilyn Glick Indiana History, as well as two commemorative events onWednesday, April 4, at MLK Park.
"Some will choose to attend the events, while others may seek out a quiet moment in the park," says Rachel. "Whatever your preference, there is no place like the memorial to reflect on the lasting influence of these two men."
10 years on the air!
Join us March 1 for our anniversary soiree!
Can you believe it? Hoosier History Live has been on the air 10 years.
To celebrate, we are throwing another of our famous anniversary parties!
Featured events at the party will include live "History Mystery" quizzes by host Nelson Price, with fabulous prizes. Brief remarks by Indianapolis Mayor Joe Hogsett and Danny Lopez, Deputy Chief of Staff, Indiana Governor's Office. Musical performances by Herron High School String Quartet and Shirley Judkins. Feel free to wear your historical garb, and/or sport the attire of your ethnic identity. Share remarks and good cheer with our history-loving crowd, which includes listeners, readers and of course many of our distinguished on-air guests.
Bring your Indiana photos from any era, including the present, for scanning by the Indiana Album, an online catalog of photographs from Indiana's past.
Delicious catered cuisine and cash bar provided by MBP Distinctive Catering. Let's celebrate! Click on this RSVP link today to let us know you're coming. It helps us out a lot if you use the form to let us know you'll be there!
Nelson Price, host and historian
Molly Head, producer/project manager, (317) 927-9101
Michael Armbruster, associate producer
Cheryl Lamb, marketing and administrative manager
Richard Sullivan, senior tech consultant
Pam Fraizer, graphic designer
Garry Chilluffo, special events consultant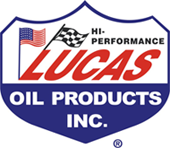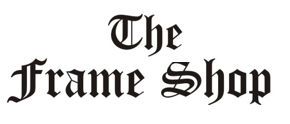 Please tell our sponsors that you appreciate their support!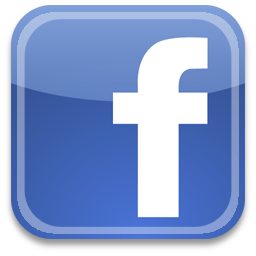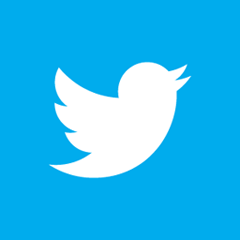 Acknowledgments to Monomedia, Visit Indy, WICR-FM, Fraizer Designs, Heritage Photo & Research Services, Henri Pensis, Chris Shoulders and many other individuals and organizations. We are an independently produced program and are self-supporting through organizational sponsorships and individual contributions. We do not receive any government funding. Visit our website to learn how you can support us financially. Also, see our Twitter feed and our Facebook page for regular updates.
Thank you!
We'd like to thank the following recent, new and renewal contributors whose donations help make this show possible!
Chuck and Cheryl Hazelrigg.
Linda Gugin.
Dr. William McNiece.
Feb. 10, 2018 - Upcoming
African-American health care during early and mid-1900s
In the first half of the 20th century, an era of widespread racial discrimination in the United States, many hospitals in Indiana declined to allow African-American physicians to practice medicine or perform surgeries. In several cases, Hoosier hospitals even refused to accept black patients. Hospitals that did serve African Americans during the early and mid-1900s often did so in small, insufficient "colored wards" in their basements. Young, black Hoosiers often were discouraged from pursuing careers as surgeons, nurses and other medical professionals.
Hoosiers seeking to serve the health-care needs of the black community persevered, however, even in the face of the daunting challenges of discrimination. Patients who could not be accommodated in overflowing "colored wards" would often be taken in by black churches.
And during the early 1900s, a hospital, a surgery center and a clinic for African-American patients were built in Indianapolis.
All of this will be explored during our show as Hoosier History Live salutes Black History Month. Later this year, the dedication of an historic marker is planned for the former site of Lincoln Hospital, which was established by black physicians in Indianapolis. Located at 11th Street and Senate Avenue, Lincoln Hospital was open from 1909 to 1915.
A longer lasting facility, Ward's Sanitarium, was a surgery center and clinic in Indianapolis opened by Dr. Joseph Ward (1872-1956), a trail-blazing African-American physician. Other African-American medical pioneers included Dr. Harvey Middleton Sr. (1895-1978), a cardiologist who advocated for opportunities for black physicians to serve on the staffs of Indiana hospitals.
To discuss the health care scenario for African Americans in Indiana during the first half of the 20th Century, two guests will join Nelson in studio:
Leon Bates, an Indianapolis-based historian who has researched the life of Dr. Joseph Ward; Ward left Indianapolis in the 1920s to become the head of Tuskegee Verterans Hospital in Alabama. (After this departure, Ward's Sanitarium, which lasted until 1938, was overseen by Ward's brother-in-law, according to Leon.)
And Norma Erickson, a board member of the Indiana Medical History Museum. She has extensively researched the training of African-American nurses during the early 1900s as well as the history of Lincoln Hospital, which had 19 rooms and, as Norma puts it, gave black physicians "the ability to fully practice their profession." Lincoln Hospital also had a nursing school for young black women.
Norma also has written about a major, unlikely benefactor of Lincoln Hospital: none other than Carl Fisher, the flamboyant founder of the Indianapolis Motor Speedway. During our show, Norma will explain why Fisher, who launched the Indianapolis 500 in 1911, took a keen interest in the hospital for African Americans.

Also during our show, Harvey Middleton Jr., a resident of Tampa, Fla., will call in to share insights about his father. A few years ago, an interior road on the campus of Eskenazi Hospital was named Dr. Harvey Middleton Sr. Way in honor of the pioneer physician. Eskenazi is the successor to Wishard Memorial Hospital, which, in turn, evolved out of the old City Hospital.

According to our guests, City Hospital had a "colored ward" in its basement for a few black patients during the early 1900s. When the segregated ward overflowed, local churches - including Bethel African Methodist Episcopal Church - often set up beds for patients.



© 2018 Hoosier History Live. All rights reserved.