Feb. 17, 2018
Frederick Douglass and his Indiana connections
This year marks the 200th anniversary of the birth of one of the greatest African-American orators and social reformers in history, Frederick Douglass (1818-1895). Although Douglass was born into slavery in Maryland and lived in New England after escaping bondage, his work as an abolitionist sent him on extensive travels, including trips to the Midwest. As a result, Douglass has more links to Indiana than many realize.
In 1843, only a few years after escaping slavery, Douglass came to Pendleton, Ind., with a small group of other abolitionists. They were assaulted by a white mob in an attack that left Douglass seriously wounded.
After achieving national fame, Douglass returned to Indiana in 1880 at age 62. This time, he visited Noblesville, where he delivered a major speech that was received positively, with extensive press coverage. During the speech, he reflected on the assault in Pendleton 37 years earlier.
As Hoosier History Live salutes Black History Month, we will explore those episodes and other connections between Douglass and Indiana. Nelson will be joined by two studio guests:
Frederick Douglass was born into slavery on a plantation in Maryland; as a youth, he was regularly whipped and beaten. After escaping at age 20, he was based in Rochester, N.Y., and Washington D.C. for most of his career.
Our guest Celeste Williams said she was encouraged to research Douglass' visits to Indiana and write her play by Noblesville resident Bryan Glover, a descendant of some of the founders of the Roberts Settlement, an historic community of African Americans in Hamilton County.
Roberts Settlement residents were instrumental in arranging for Douglass to speak in Noblesville in 1880 at a political rally for the Republican Party. Celeste says she took the title of her play from the words of Douglass' speech:
"I believed then as I do now that all the American people need is more light. I believed then if I could impress them with the idea of wrongs and cruelties suffered by the black man, if I could unfold the evils of the hideous monster - slavery - that the American people would crush and destroy it."
With the words "I believed then," Douglass alludes to his trip to Pendleton in 1843 when he and his companions were assaulted and thus unable to deliver speeches they had prepared.
In his autobiography, Narrative of the Life of Frederick Douglass, an American Slave, the great orator describes the Pendleton assailants as "a mob of about 60 of the roughest characters I ever looked upon."
When Douglass traveled to Pendleton in September 1843, he was 25 years old. According to his autobiography, the abolitionists found it "impossible to obtain a building" in which to speak, so they erected a platform in the woods. That' s where the mob descended, hurling stones and swinging clubs at the abolitionists, who sustained various injuries. Some of the abolitionists, including Douglass, were knocked unconscious; his right hand was severely broken.
A "kind-hearted" Madison County resident, a Quaker, took Douglass by wagon to his home where his wounds were treated by the man' s wife. "But as the broken bones were not properly set," Douglass later wrote, "my hand has never recovered its natural strength and dexterity."
According to the Madison County Historical Society, one of the mob organizers initially was jailed for participating in the attack. That enraged other county residents, about 40 of whom showed up to protest "the imprisonment of a white man for assaulting a Negro." After Madison County officials negotiated a compromise with this mob, the group disbanded, and the imprisoned assailant was released without standing trial.
When Douglass returned to Indiana 37 years later to speak in Noblesville, he visited Pendleton to look at the site of his assault. He also met with the Quaker woman who had treated his wounds "like the Good Samaritan of old," he wrote.
History Mystery
In addition to Noblesville, where Frederick Douglass delivered a major speech in 1880, another town in Hamilton County has a significant connection to an abolitionist. The town, which has a population of about 2,700, is the location of an historic cabin where George Boxley, a white abolitionist, lived.

Listed on the National Register of Historic Places, Boxley Cabin was built in 1830 and is located in a park in the town. A native of Virginia, George Boxley was a successful mill owner and merchant in his home state, but was jailed there for his anti-slavery activities. Boxley was a fugitive when he fled to Hamilton County and helped start a new town. He was a strong believer in education and is credited with starting the first school in the township.

Years later, the Monon Railroad passed through the town. Like Carmel, a much larger city in Hamilton County, the mystery town also is known for the success of its high school' s football team in state tournaments.

Question: What is the town in Hamilton County where abolitionist George Boxley lived?

The call-in number is (317) 788-3314. Please do not call in to the show until you hear Nelson pose the question on the air, and please do not try to win if you have won any other prize on WICR during the last two months. You must be willing to give your first name to our engineer, you must answer the question correctly on the air and you must be willing to give your mailing address to our engineer, so we can mail the prize pack to you. The prize is four passes to the Indiana History Center, courtesy of the Indiana Historical Society, and a gift certificate to Story Inn in Brown County, courtesy of Story Inn.



Roadtrip: Pioneer Village at Spring Mill State Park
Guest Roadtripper and travel writer Jane Ammeson suggests a visit to Spring Mill State Park near Mitchell in south central Indiana to see its picturesque Pioneer Village. The village features a three-story gristmill built in 1816 that continues to grind corn into meal for making bread. Founded in 1814 by the Hamer family, the village once served as a stagecoach stop and had a distillery, tavern, apothecary and mercantile store.
Visitors can learn about how the corn, pork and whiskey produced in the area were shipped down river on flatboats built from trees felled from the forest and cut at the village's sawmill. Plant lovers will want to check out the village's historic gardens, which have been immaculately restored.
One of the log cabins in the Pioneer Village - a rather fancy affair with a middle area open for wagons to pull in - belonged to pioneer Sally Cummins White, known in later years as Granny White. She was a remarkable woman, with a long and adventurous life; Jane will share some of her fascinating story during the show.
Another Village cabin of note bears a family connection to Mary Todd Lincoln, wife of the president who grew up in Indiana.
Jane suggests that overnight visitors to the Village might want to stay at the Spring Mill Inn. "Be sure to try their scrumptious desserts," says Jane. "Many of them come with their own special story, including the Granny White Orchard Cake.

10 years on the air!
Join us March 1 for our anniversary soiree!
Can you believe it? Hoosier History Live has been on the air 10 years.
To celebrate, we are throwing another of our famous anniversary parties!
Featured events at the party will include live "History Mystery" quizzes by host Nelson Price, with fabulous prizes. Brief remarks by Indianapolis Mayor Joe Hogsett and Danny Lopez, Deputy Chief of Staff, Indiana Governor's Office. Musical performances by Herron High School String Quartet, Janet Gilray's PrairieTown, and Shirley Judkins. Feel free to wear your historical garb, and/or sport the attire of your ethnic identity. Share remarks and good cheer with our history-loving crowd, which includes listeners, readers and of course many of our distinguished on-air guests.
Bring your Indiana photos from any era, including the present, for scanning by the Indiana Album, an online catalog of photographs from Indiana's past.
Delicious catered cuisine and cash bar provided by MBP Distinctive Catering. Let's celebrate! Click on this RSVP link today to let us know you're coming. It helps us out a lot if you use the form to let us know you'll be there!
Nelson Price, host and historian
Molly Head, producer/project manager, (317) 927-9101
Michael Armbruster, associate producer
Cheryl Lamb, marketing and administrative manager
Richard Sullivan, senior tech consultant
Pam Fraizer, graphic designer
Garry Chilluffo, special events consultant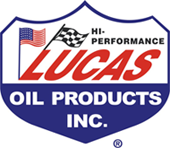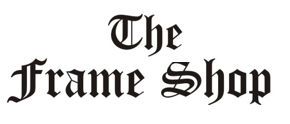 Please tell our sponsors that you appreciate their support!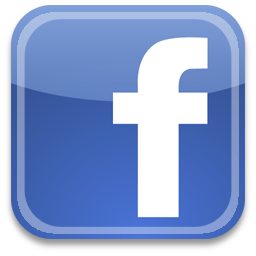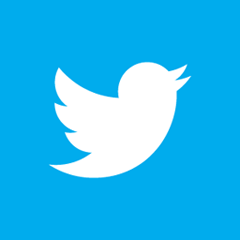 Acknowledgments to Monomedia, Visit Indy, WICR-FM, Fraizer Designs, Heritage Photo & Research Services, Henri Pensis, Chris Shoulders and many other individuals and organizations. We are an independently produced program and are self-supporting through organizational sponsorships and individual contributions. We do not receive any government funding. Visit our website to learn how you can support us financially. Also, see our Twitter feed and our Facebook page for regular updates.
Thank you!
We'd like to thank the following recent, new and renewal contributors whose donations help make this show possible!
Chuck and Cheryl Hazelrigg.
Linda Gugin.
Dr. William McNiece.
Marilyn Smith.
Robin Jarrett.
Celesta Bates.
Feb. 24, 2018 - Upcoming
Weather history with Paul Poteet
During the past three months, Hoosiers have not had to cope with anything akin to the notorious Blizzard of '78 - generally regarded as the worst blizzard in Indianapolis history - but we have endured plenty of bone-chilling days.
Because the ever-changing Indiana weather always is top of mind, we are revisiting a topic we explored four years ago. Rather than sticking to Wicked winter history, as we called the 2014 show, we will broaden the focus and explore all aspects of our weather heritage in the Hoosier state, in the hope that we might hasten the arrival of the balmier days of spring.
To provide insight into the history of Hoosier weather, Nelson will welcome back the jaunty multimedia meteorologist who bills himself as Indiana's Weatherman, Paul Poteet, the Indianapolis-based forecaster, weather historian and veteran broadcast personality.
Paul, who launched his own weather site in 1998, grew up in Huntington in northeastern Indiana and got his start as a teenage disc jockey there.
Since then, he has popped up as a weatherman on various TV and radio stations in Indiana, including nearly 15 years on the morning show of WRTV-Channel 6 in Indianapolis. He's currently a freelance contributor to several broadcast shows, including Daybreak on WISH-TV-Channel 8.
During our 2014 show, Paul and Nelson shared their memories of the coldest day in recorded history for Indianapolis. It was Jan. 19, 1994, when the air temperature dipped to -27° F, not counting wind chill.
According to Paul' s research, the biggest snow season in Indy history was the winter of 1981-82. A total of 58.2 inches had fallen that winter by the time warm weather arrived.
Second place goes to 1977-78, which included the Blizzard of '78. That winter isn' t the snowiest because, as Hoosiers who survived the blizzard will recall, it wasn't just the amount of snow, but instead a "perfect storm" of several factors - including the extreme wind chill - that paralyzed the Hoosier capital.
Some history facts:
Paul Poteet owns Weather History Research, a business that provides info to insurance companies and law firms around the country.
In the mid and late 1980s, when Paul was doing weather reports for WTTV-Channel 4 in Indy, he shared studio space with Cowboy Bob. The local TV icon (real name: Bob Glaze) was a Hoosier History Live guest on Aug. 6, 2011; he passed away in 2016.
According to Paul, the latest day of measurable snowfall in central Indiana happened in 1923. The late-season snow came on May 8 that year.
Check out these audio excerpts from our 2008 show on the Blizzard of '78: