Feb. 24, 2018
Weather history with Paul Poteet
During the past three months, Hoosiers have not had to cope with anything akin to the notorious Blizzard of '78 - generally regarded as the worst blizzard in Indianapolis history - but we have endured plenty of bone-chilling days.
Because the ever-changing Indiana weather always is top of mind, Hoosier History Live is revisiting a topic we explored four years ago. Rather than sticking to Wicked winter history, as we called the 2014 show, we will broaden the focus and explore all aspects of our weather heritage in the Hoosier state.
To provide insight into the history of Hoosier weather, Nelson will welcome back the jaunty, multimedia meteorologist who bills himself as Indiana's Weatherman: Paul Poteet, the Indianapolis-based forecaster, weather historian and veteran broadcast personality.
Paul, who launched his own weather site in 1998, grew up in the small town of Andrews near Huntington in northeastern Indiana; he got his start as a teenage disc jockey in Huntington.
Since then, he has popped up as a weatherman on various TV and radio stations in Indiana, including nearly 15 years on the morning show of WRTV-Channel 6 in Indianapolis. He's currently a freelance contributor to several broadcast shows, including Daybreak on WISH-TV-Channel 8.
During our 2014 show, Paul and Nelson shared their memories of extreme weather in Indianapolis, including the coldest day in the city's recorded history. It was Jan. 19, 1994, when the air temperature dipped to -27° F, not counting wind chill.
In contrast, the highest temp ever recorded in Indy was 106° F. That was on July 14, 1936.
According to Paul's research, the biggest snow season in Indy history was the winter of 2013-14. A total of 52.2 inches had fallen that winter by the time warm weather arrived. In second place is the winter of 1981-82, with 51 inches.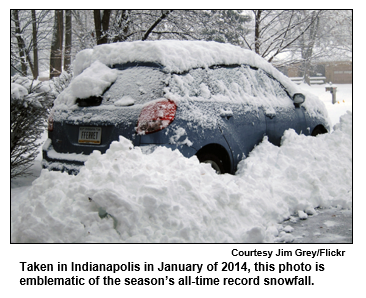 Third place goes to 1977-78, which included the Blizzard of '78. That winter isn't the snowiest; as Hoosiers who survived the blizzard can attest, it wasn't just the amount of snow that made it so treacherous, but instead a "perfect storm" of several factors - including the extreme wind chill - that paralyzed the Hoosier capital.
During our previous show with Paul, he reported that the Indy metro area generally averages 26 inches of snow per winter season. In stark contrast, the South Bend area is impacted by the infamous lake effect, in which cold winter winds pick up moist air from the Great Lakes and dump it inland as snow, resulting in an average total winter season snowfall of 66 inches.
Paul also identified the date on which the Indy metro area received the most single-day snowfall in recorded history. It was March 19, 1906, when 12.1 inches of snow came down. A weather-savvy listener called in to note that on Dec. 20, 1981, Indy had the unfortunate distinction of being the coldest city in the entire country. It was -11° F in Indy that day.
Accurate weather statistics go back to the late 1800s, Paul says. That's when weather bureaus were established across the country, followed by the widespread use of the telegraph to transmit weather data. Although professional meteorological record-keeping dates only to the 1870s, detailed and descriptive accounts of the daily weather go back much earlier thanks to diaries and other personal written records.
Some history facts:
Paul Poteet owns Weather History Research, a business that provides info to insurance companies and law firms around the country.
In the mid and late 1980s, when Paul was doing weather reports for WTTV-Channel 4 in Indy, he shared studio space with Cowboy Bob. The local TV icon (real name: Bob Glaze) was a guest on a Hoosier History Live show on Aug. 6, 2011; he passed away in 2016.
According to Paul, the latest day of measurable snowfall in central Indiana happened in 1923. The late-season snow came on May 9 that year.
Check out these audio excerpts from our Jan. 16, 2008 show on the Blizzard of '78:
History Mystery
Although cities and towns near the Ohio River were significantly impacted by the Flood of 1937, it isn't considered the worst statewide flood in Indiana history. The greatest flood across the state occurred earlier in the 1900s and was blamed for the deaths of 200 Hoosiers.
More than 200,000 people in the state were left homeless; levees burst and rivers overflowed throughout Indiana.
The catastrophic flood occurred in March. It followed days of hurricane-like winds and relentless, pelting rainfalls. Indianapolis became known as "the city underwater." In Peru, Ind., where several circuses spent their off-season, hundreds of lions, tigers and other animals drowned in their cages. Terre Haute was still recovering from a tornado, which hit the city the weekend prior to the greatest flood in Indiana history. The most devastating flooding occurred on Easter weekend.
Question: What year was the greatest flood in Indiana history?
The call-in number is (317) 788-3314. Please do not call in to the show until you hear Nelson pose the question on the air, and please do not try to win if you have won any other prize on WICR during the last two months. You must be willing to give your first name to our engineer, you must answer the question correctly on the air and you must be willing to give your mailing address to our engineer so we can mail the prize pack to you. The prize is four passes to the Indiana History Center, courtesy of the Indiana Historical Society, and a gift certificate to Story Inn in Brown County, courtesy of Story Inn.
Roadtrip: New "Das Deutsche Haus" sign for the Athenaeum
Guest Roadtripper, historian and IUPUI adjunct faculty member William Selm shares some German Hoosier heritage in this week's Roadtrip. William invites listeners to join him as he explores the naming of the monumental brick and stone building at Michigan Street and Massachusetts Avenue in Indianapolis, known for the past hundred years as The Athenaeum.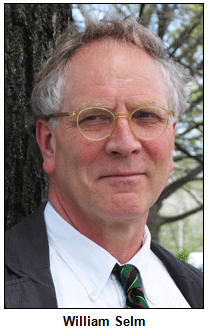 William tells us that for the first 23 years of its existence, the building was known as Das Deutsche Haus, reflecting its role as a meeting place for social clubs composed of the city's German immigrants.

On February 22, 1918, however, the building was renamed The Athenaeum. The name change was not the idea of its owners, the Sozialer Turnverein. Rather, it was the result of an anti-German campaign during World War I orchestrated by the Marion County Council of Defense and the Indianapolis Star. According to writer Kurt Vonnegut Jr., the government and the press had fomented a campaign of "hatred of all things German."

At the time of the renaming, a tablet bearing the new name ATHENAEVM was bolted above the west wing door, covering the original tablet, which had the old name Das Deutsche Haus in raised gold fraktur letters.

On 22 February at 5:30 PM, to mark the centenary of the name change, The Indiana German Heritage Society and the Athenaeum Foundation unveiled a half-size replica of the original sign, affixed above the west wing doors.

Listeners can check out the new sign for themselves by visiting the Athenaeum. Be sure to consult their events calendar to take advantage of the building's busy schedule of arts and cultural happenings, and plan your trip to include dinner at the Rathskeller restaurant in the building's basement, with its beer-hall atmosphere and lively local music scene.





10 years on the air!
Join us March 1 for our anniversary soiree!
Can you believe it? Hoosier History Live has been on the air 10 years.
To celebrate, we are throwing another of our famous anniversary parties!
Featured events at the party will include live "History Mystery" quizzes by host Nelson Price, with fabulous prizes. Brief remarks by Indianapolis Mayor Joe Hogsett and Danny Lopez, Deputy Chief of Staff, Indiana Governor's Office. Musical performances by Herron High School String Quartet, Janet Gilray's PrairieTown, and Shirley Judkins. Feel free to wear your historical garb, and/or sport the attire of your ethnic identity. Share remarks and good cheer with our history-loving crowd, which includes listeners, readers and of course many of our distinguished on-air guests.
Bring your Indiana photos from any era, including the present, for scanning by the Indiana Album, an online catalog of photographs from Indiana's past.
Delicious catered cuisine and cash bar provided by MBP Distinctive Catering. Let's celebrate! Click on this RSVP link today to let us know you're coming. It helps us out a lot if you use the form to let us know you'll be there!
Nelson Price, host and historian
Molly Head, producer/project manager, (317) 927-9101
Michael Armbruster, associate producer
Cheryl Lamb, marketing and administrative manager
Richard Sullivan, senior tech consultant
Pam Fraizer, graphic designer
Garry Chilluffo, special events consultant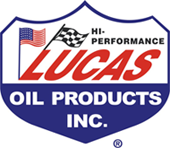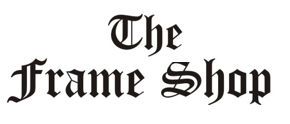 Please tell our sponsors that you appreciate their support!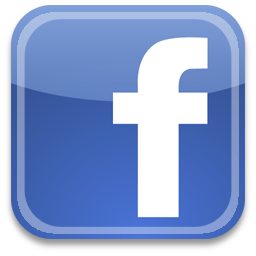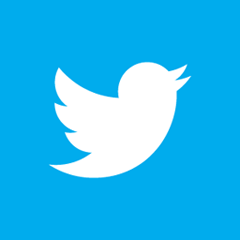 Acknowledgments to Monomedia, Visit Indy, WICR-FM, Fraizer Designs, Heritage Photo & Research Services, Henri Pensis, Chris Shoulders and many other individuals and organizations. We are an independently produced program and are self-supporting through organizational sponsorships and individual contributions. We do not receive any government funding. Visit our website to learn how you can support us financially. Also, see our Twitter feed and our Facebook page for regular updates.
Thank you!
We'd like to thank the following recent, new and renewal contributors whose donations help make this show possible!
Chuck and Cheryl Hazelrigg.
Linda Gugin.
Dr. William McNiece.
Marilyn Smith.
Robin Jarrett.
Celesta Bates.
Mar. 3, 2018 - Upcoming
Women military veterans and memoirs: Encore show
As Hoosier History Live salutes Women's History Month, our spotlight is on women military veterans from Indiana. Two of these veterans are Nelson's studio guests on this encore show that originally was broadcast on March 5, 2016. Along with other women veterans - some who served in war, others in peacetime - our guests were memers of a group that was writing memoirs about life in the armed services.

Nelson and the veterans are joined on the show by their writing instructor, Shari Wagner, who was Indiana's poet laureate at the time. A few months after our show was broadcast, a collection of their memoirs was published by the Indiana Writers Center as a book, Finding Our Words: Stories and Poems of Women Veterans, which is available for order online.

Women in the group range from 30-somethings to a 93-year-old veteran of World War II. During our show, the guests discuss everything from their enlistment experiences in the military (including survival training) to their transition to civilian life. Nelson and Shari Wagner are joined by:
Anita Siccardi, dean of the Marian University School of Nursing. An active-duty Army nurse from 1989 to 1992, Anita was deployed twice to the 98th General Hospital in Nuremberg, Germany during the Persian Gulf War. While in Nuremberg, Anita volunteered to be one of seven nurses to augment the 128th Combat Support Hospital in Saudi Arabia during Desert Storm.
And Leslie Bales, director of customer services at the Defense Finance and Accounting Service housed at the former Fort Harrison. She began her military career at 17 years old in 1978 when Leslie and her late brother both joined the U.S. Air Force. During her service with the Air Force (1978-84), Leslie became the first woman to qualify as a loadmaster on a C-5 transport aircraft in her unit. The 301st Military Airlift Command was based at Travis Air Force Base in California.
Leslie also has been a "Navy wife" because her husband, Ronald, a Noblesville native, is a veteran; he served 12 years aboard advanced attack nuclear submarines.
© 2018 Hoosier History Live. All rights reserved.