Mar. 3, 2018
Women military veterans and memoirs: Encore show
As Hoosier History Live salutes Women's History Month, our spotlight is on women military veterans from Indiana. Two of these veterans are Nelson's studio guests on this encore show that originally was broadcast on March 5, 2016. Along with other women veterans - some who served in war, others in peacetime - our guests on the show include members of a group writing memoirs about life in the armed services.
Nelson and the veterans are joined on the show by their writing instructor, Shari Wagner, who was Indiana's poet laureate at the time. A few months after our show was broadcast, a collection of their memoirs was published by the Indiana Writers Center as a book, Finding Our Words: Stories and Poems of Women Veterans, which is available for order online.
Women in the group range from 30-somethings to a 93-year-old veteran of World War II. During our show, the guests discuss everything from their enlistment experiences in the military (including survival training) to their transition to civilian life. Nelson and Shari Wagner are joined by:
Anita Siccardi, dean of the Marian University School of Nursing. An active-duty Army nurse from 1989 to 1992, Anita was deployed twice to the 98th General Hospital in Nuremberg, Germany during the Persian Gulf War. While in Nuremberg, Anita volunteered to be one of seven nurses to augment the 128th Combat Support Hospital in Saudi Arabia during Desert Storm.
And Leslie Bales, director of customer services at the Defense Finance and Accounting Service housed at the former Fort Harrison. She began her military career at 17 years of age in 1978, when Leslie and her late brother both joined the U.S. Air Force. During her service with the Air Force (1978-84), Leslie became the first woman to qualify as a loadmaster on a C-5 transport aircraft in her unit. The 301st Military Airlift Command was based at Travis Air Force Base in California.
Leslie also has been a "Navy wife" because her husband, Ronald, a Noblesville native, is a veteran. He served 12 years aboard nuclear submarines.
Nelson Price, host and historian
Molly Head, producer/project manager, (317) 927-9101
Michael Armbruster, associate producer
Cheryl Lamb, marketing and administrative manager
Richard Sullivan, senior tech consultant
Pam Fraizer, graphic designer
Garry Chilluffo, special events consultant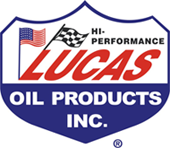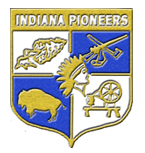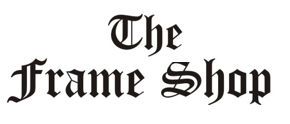 Please tell our sponsors that you appreciate their support!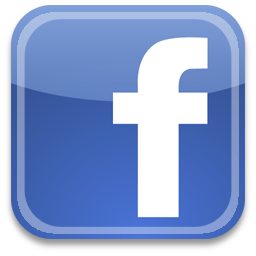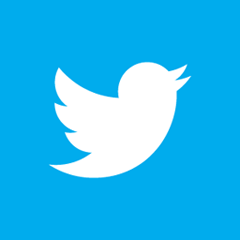 Acknowledgments to Monomedia, Visit Indy, WICR-FM, Fraizer Designs, Heritage Photo & Research Services, Henri Pensis, Chris Shoulders and many other individuals and organizations. We are an independently produced program and are self-supporting through organizational sponsorships and individual contributions. We do not receive any government funding. Visit our website to learn how you can support us financially. Also, see our Twitter feed and our Facebook page for regular updates.
Thank you!
We'd like to thank the following recent, new and renewal contributors whose donations help make this show possible!
Chuck and Cheryl Hazelrigg.
Linda Gugin.
Dr. William McNiece.
Marilyn Smith.
Robin Jarrett.
Celesta Bates.
Mar. 10, 2018 - Upcoming
Ask Nelson: High school mascots, first ladies of Indiana and more
A few times each year, Hoosier History Live opens the phone lines for the entire show so listeners can inquire about any aspect of our state's heritage that interests them.
Between phone calls, our host, Nelson Price, will discuss mascots of Indiana high schools (as a salute to March Madness and Hoosier Hysteria) and first ladies of Indiana (in honor of Women's History Month). He will be joined in studio by our show's associate producer, Mick Armbruster, who will interview Nelson about these topics and an array of others related to our heritage. In addition to his unofficial title of "connoisseur of all things Hoosier," Nelson calls himself a "garbage can" of Hoosier trivia.
Listeners are invited to call in with questions; the WICR-FM studio number is (317) 788-3314.
Regarding high school mascots: Amid many bulldogs, panthers, warriors and wildcats, there are some truly distinctive mascots. At Delphi High School in the Carroll County town of Delphi, athletes are known as the Oracles. That's a nod to the Oracle of Delphi in ancient Greece, where the city of Delphi was considered to be the center of the world.
In the scenic Ohio River town of Rising Sun, Ind. - known for its spectacular views of the sunrise - the sports teams are proudly called the Shiners. Perhaps surprisingly, only one high school in Indiana has the word Hoosiers in its mascot name. That's the Indiana School for the Deaf, where the basketball team is called the Deaf Hoosiers and plays a range of high school opponents.
The definitive resource about mascots is Hoosiers All: Indiana High School Basketball Teams (Hawthorne Publishing), a book by Emerson Houck, a retired Lilly executive. Emerson spent years traveling the byways of Indiana to track down the mascots for every high school that ever existed in the state, including long-closed and consolidated ones. Emerson was a studio guest on Hoosier History Live in 2009 for a show about the most colorful and obscure mascots; sadly, he passed away in January.
According to his book, Indiana has about 400 public and private high schools now, compared to more than 1,200 in the mid-1900s. More than 800 schools, Emerson wrote, have been "lost to consolidation, the ravages of time or shifting demographics."
Although many anthology books have been written about Indiana's governors, only one has been published about their spouses. It's First Ladies of Indiana and the Governors, 1816-1984, which has long been out of print. During our show, Nelson, who knew the book's author, the late Margaret Moore Post, will share anecdotes from her book as well as insights from his own interviews with several modern-era first ladies. Some history facts about our first ladies:
Ann Jennings, the first of Indiana's first ladies, is the only one for whom we have no portrait painting or photo. Mrs. Jennings, wife of our first governor, Jonathan Jennings, was only 34 when she died in 1825. A Hoosier History Live show in January 2017 explored the lives of Jonathan and Ann Jennings. Nelson's guests on that show included Lori Roberts, a history teacher at a middle school in southern Indiana who portrays Mrs. Jennings in historic re-enactments.
Lois Marshall, the wife of Thomas R. Marshall (Indiana's governor from 1909 to 1913), was never once separated overnight from her husband after their marriage, both spouses maintained. That's rather remarkable considering Thomas R. Marshall's decades of campaigning for prestigious public offices; after his stint as governor, he served as U.S. vice president under Woodrow Wilson, the 28th president of the United States.
First ladies interviewed by Nelson for various media include Susan Bayh, Judy O'Bannon, Maggie Kernan and Karen Pence, who was a Hoosier History Live guest in January 2016.
© 2018 Hoosier History Live. All rights reserved.