March 10, 2018
Ask Nelson: High school mascots, first ladies of Indiana and more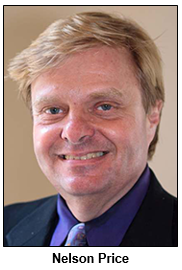 A few times each year, Hoosier History Live opens the phone lines for the entire show so listeners can inquire about any aspect of our state's heritage that interests them.
Between phone calls, our host, Nelson Price, will discuss mascots of Indiana high schools (as a salute to March Madness and Hoosier Hysteria) and first ladies of Indiana (in honor of Women's History Month). He will be joined in studio by our show's associate producer, Mick Armbruster, who will interview Nelson about these topics and an array of others related to our heritage. In addition to his unofficial title of "connoisseur of all things Hoosier," Nelson calls himself a "garbage can" of Hoosier trivia.
Listeners are invited to call in with questions; the WICR-FM studio number is (317) 788-3314.
Regarding high school mascots: Amid many bulldogs, panthers, warriors and wildcats, there are some truly distinctive mascots. At Delphi High School in the Carroll County town of Delphi, athletes are known as the Oracles. That's a nod to the Oracle of Delphi in ancient Greece, where the city of Delphi was considered to be the center of the world.
In the scenic Ohio River town of Rising Sun, Ind. - known for its spectacular views of the sunrise - the sports teams are proudly called the Shiners. Perhaps surprisingly, only one high school in Indiana has the word Hoosiers in its mascot name. That's the Indiana School for the Deaf, where the basketball team is called the Deaf Hoosiers and plays a range of high school opponents.
The definitive resource about mascots is Hoosiers All: Indiana High School Basketball Teams (Hawthorne Publishing), a book by Emerson Houck, a retired Lilly executive. Emerson spent years traveling the byways of Indiana to track down the mascots for every high school that ever existed in the state, including long-closed and consolidated ones. Emerson was a studio guest on Hoosier History Live in 2009 for a show about the most colorful and obscure mascots; sadly, he passed away in January.
According to his book, Indiana has about 400 public and private high schools now, compared to more than 1,200 in the mid-1900s. More than 800 schools, Emerson wrote, have been "lost to consolidation, the ravages of time or shifting demographics."
Although many anthology books have been written about Indiana's governors, only one has been published about their spouses. It's First Ladies of Indiana and the Governors, 1816-1984, which has long been out of print. During our show, Nelson, who knew the book's author, the late Margaret Moore Post, will share anecdotes from her book as well as insights from his own interviews with several modern-era first ladies. Some history facts about our first ladies:
Ann Jennings, the first of Indiana's first ladies, is the only one for whom we have no portrait painting or photo. Mrs. Jennings, wife of our first governor, Jonathan Jennings, was only 34 when she died in 1825. A Hoosier History Live show in January 2017 explored the lives of Jonathan and Ann Jennings. Nelson's guests on that show included Lori Roberts, a history teacher at a middle school in southern Indiana who portrays Mrs. Jennings in historic re-enactments.
Lois Marshall, the wife of Thomas R. Marshall (Indiana's governor from 1909 to 1913), was never once separated overnight from her husband after their marriage, both spouses maintained. That's rather remarkable considering Thomas R. Marshall's decades of campaigning for prestigious public offices; after his stint as governor, he served as U.S. vice president under Woodrow Wilson, the 28th president of the United States.
First ladies interviewed by Nelson for various media include Susan Bayh, Judy O'Bannon, Maggie Kernan and Karen Pence, who was a Hoosier History Live guest in January 2016.
History Mystery
Our mystery this week involves a small city in Indiana with a population of about 16,000, where the high school's sports teams are officially called the Hot Dogs, aka the Fighting Hot Dogs.

Why did this city's only public high school adopt the lowly wiener sausage as their mascot? They have their reasons - which will be revealed on Saturday's show, along with several of the town's other claims to fame.

Question: What is the Indiana city in which the high school mascot is the Hot Dog?

Hint: During the summer, the city's biggest event is the Hot Dog Festival.

The call-in number is (317) 788-3314. Please do not call in to the show until you hear Nelson pose the question on the air, and please do not try to win if you have won any other prize on WICR during the last two months. You must be willing to give your first name to our engineer, you must answer the question correctly on the air and you must be willing to give your mailing address to our engineer so we can mail the prize pack to you. The prize is four passes to the Indiana History Center, courtesy of the Indiana Historical Society, and a gift certificate to Story Inn in Brown County, courtesy of Story Inn.

10-year anniversary gala caps a decade of on-air history
Hoosier History Live partygoers rang in our show's second decade on March 1, 2018, with a fun-packed anniversary soiree at the Indiana Landmarks Center in Indianapolis. Speakers included Indianapolis Mayor Joe Hogsett, Danny Lopez, who serves as chief of staff at Indiana Governor Eric Holcomb's office, as well as producer Molly Head and our show's host, Nelson Price, who reigned as usual over the live Hoosier History Mystery contest.
Check out these photos from our swank affair!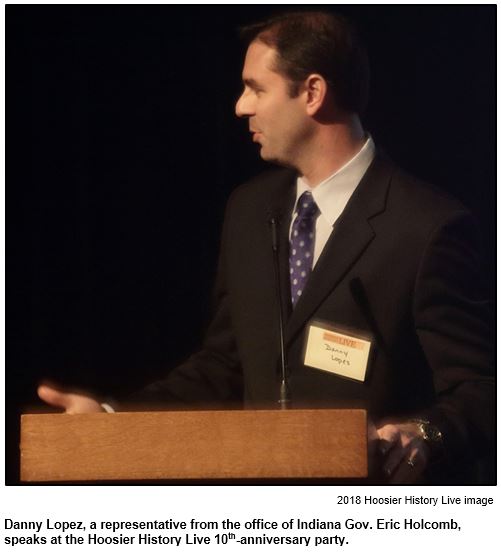 A big Hoosier thank you to all who helped!
You can't put on a bash like the Hoosier History Live 10th anniversary party without a little help from your friends. Or a lot of help, as the case may be. In no particular order, here are the folks we're writing about in our gratitude journal:
The party sponsors: Jim and Marjorie Kienle, Scott Keller Fine Art and Antiques Appraisals, Indiana Landmarks and MBP Catering.
The fabulous musical entertainment: the Herron High School String Quartet, Janet Gilray's PrairieTown, and Shirley Judkins on the grand piano.
The historic re-enactors: Abe Lincoln (Danny Russel), Johnny Appleseed (Hank Fincken), President Benjamin Harrison (Charles Braun), and May Wright Sewall (Jan Wahls)
The Indiana Album, which took time to scan interesting photos from Indiana's past!
And finally, the many folks who work behind the scenes every week to make Hoosier History Live a success and who put in the extra effort to make this party a night to remember: Eric Manterfield, Sarah Witwer, Barbara Goddard, Sherril Adkins, Chris Fry, Garry Chilluffo, Cheryl Lamb, Richard Sullivan, Mick Armbruster, Gary BraVard, Marsh Davis, Mark Szobody, Sari Swinehart, Robin Knop, Lauren Del Rosario , Mario Laing, Alex Riddle, Sidney Bunch, Janet Gilray, Dan Wethington, Bob Foster, WICR 88.7 FM, Henri Pensis, Chris Shoulders and Joan Hostetler.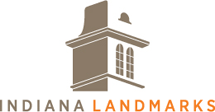 Nelson Price, host and historian
Molly Head, producer/project manager, (317) 927-9101
Michael Armbruster, associate producer
Cheryl Lamb, marketing and administrative manager
Richard Sullivan, senior tech consultant
Pam Fraizer, graphic designer
Garry Chilluffo, special events consultant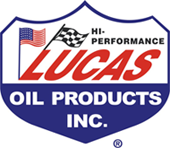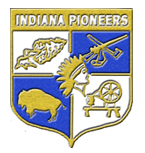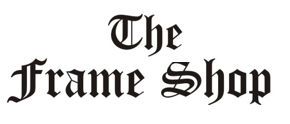 Please tell our sponsors that you appreciate their support!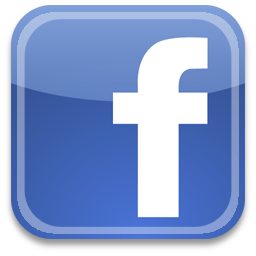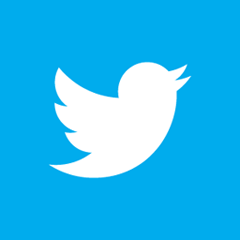 Acknowledgments to Monomedia, Visit Indy, WICR-FM, Fraizer Designs, Heritage Photo & Research Services, Henri Pensis, Chris Shoulders and many other individuals and organizations. We are an independently produced program and are self-supporting through organizational sponsorships and individual contributions. We do not receive any government funding. Visit our website to learn how you can support us financially. Also, see our Twitter feed and our Facebook page for regular updates.
Thank you!
We'd like to thank the following recent, new and renewal contributors whose donations help make this show possible!
Chuck and Cheryl Hazelrigg.
Linda Gugin.
Dr. William McNiece.
Marilyn Smith.
Robin Jarrett.
Celesta Bates.
March 17, 2018 - Upcoming
Irish heritage in Indiana
It's not blarney: Of all the European ethnic heritage groups that found a new home in Indiana during the 19th century, the Irish are the second largest, outnumbered only by Germans who settled in Indiana in the 1800s.
For our show about Irish immigration to the Hoosier state, what more ideal day than St. Patrick's Day to spotlight the significant links between the Emerald Isle and Indiana?
According to the book The Irish in America (Hyperion, 1997), Irish immigrants quickly became the "muscle power" of the American labor force, particularly after the infamous potato famine began in 1845. Even before that devastating blight spurred an emigrant exodus, Irish-born brawn in Indiana was helping build the Old National Road, the Wabash and Erie Canal and other canals. As early as 1832, canal companies based on the East Coast were specifically recruiting Irish immigrants to come to the Hoosier state, according to Peopling Indiana: The Ethnic Experience (Indiana Historical Society Press, 1996).
Three guests with deep Irish ancestral roots will join Nelson in studio:
Indianapolis attorney Kevin Charles Murray, who co-founded the Indianapolis St. Patrick's Day Parade in 1981. (An earlier, more modest, parade had faded away in the 1920s.) Kevin's great-great grandfather, fleeing "persistent hunger" in Ireland, emigrated to Indianapolis and served during the Civil War in the 35th Indiana Volunteer Infantry, the Irish Regiment of Indiana. Kevin has visited his ancestral homeland more than 30 times and owns houses both there and in Indy.
Mary Margaret Coffey, president and chair of the Indy Irish Fest in September. A native of Indy who works as an administrator at a law firm, Mary was named Irish Citizen of the Year in her hometown last year. She has dual citizenship in the U.S. and Ireland. "The Irish make everyone part of the family even if they aren't a wee bit Irish," Mary told The Indianapolis Star in 2017.
And John Hegarty, vice president of Scecina Memorial High School. He was born in the United States but grew up in Ireland. John came to Indianapolis in 1988 and worked his way through college at the Golden Ace Inn, a pub on the eastside of Indy known for celebrating all things Irish. Both Kevin and John are active in the local chapter of the Ancient Order of the Hibernians.
By 1860, 15 years after the potato famine began, one-fourth of the Irish population had come to the U.S., according to The Irish in America.
Peopling Indiana reports this history stat: In 1900, six of the 10 Hoosier counties with the highest numbers of Irish immigrants were either on the old Wabash and Erie Canal line or on the Old National Road. That's a reference to Marion, Allen, Cass, Tippecanoe, Vigo and Wayne counties.

Of course, the Irish connections to Indiana go way beyond the hard work of digging the state's canals. At the University of Notre Dame, sports teams have been known for generations as the Fighting Irish. (Never mind that Notre Dame was founded by a French priest.)

In Indianapolis, Irish immigrants started the city's first Catholic church, St. John's. Its majestic steeples are often seen on national TV broadcasts of Indianapolis Colts games because St. John's neighbor is Lucas Oil Stadium.

In the recent Indianapolis Star article about our guest Mary Coffey, she shared her favorite Irish music and cuisine, mentioning shepherd's pie and Guinness stew. Mary referred to the Irish as "perhaps the inventors of comfort food."

© 2018 Hoosier History Live. All rights reserved.