March 17, 2018
Irish heritage in Indiana
It's not blarney: Of all the European ethnic heritage groups that found a new home in Indiana during the 19th century, the Irish are the second largest, outnumbered only by the Germans.
For our show about Irish immigration to the Hoosier state, what more ideal day than St. Patrick's Day to spotlight the significant links between the Emerald Isle and Indiana?
According to the book The Irish in America (Hyperion, 1997), Irish immigrants quickly became the "muscle power" of the American labor force, particularly after the infamous potato famine began in 1845. Even before that devastating blight spurred an emigrant exodus, Irish-born brawn in Indiana was helping build the Old National Road, the Wabash and Erie Canal and other canals. As early as 1832, canal companies based on the East Coast were specifically recruiting Irish immigrants to come to the Hoosier state, according to Peopling Indiana: The Ethnic Experience (Indiana Historical Society Press, 1996).
Three guests with deep Irish ancestral roots will join Nelson in studio:
Indianapolis attorney Kevin Charles Murray, who co-founded the Indianapolis St. Patrick's Day Parade in 1981. (An earlier, more modest, parade had faded away in the 1920s.) Kevin's great-great grandfather, fleeing "persistent hunger" in Ireland, emigrated to Indianapolis and served during the Civil War in the 35th Indiana Volunteer Infantry, the Irish Regiment of Indiana; Kevin has written a book on the topic. He has visited his ancestral homeland more than 30 times and owns houses both there and in Indy.
Mary Margaret Coffey, president and chair of the Indy Irish Fest, which takes place in September. A native of Indy who works as an administrator at a law firm, Mary was named Irish Citizen of the Year in her hometown last year. She has dual citizenship in the U.S. and Ireland. "The Irish make everyone part of the family even if they aren't a wee bit Irish," Mary told The Indianapolis Star in 2017.
And John Hegarty, vice president of Scecina Memorial High School. He was born in the United States but grew up in Ireland. John came to Indianapolis in 1988 and worked his way through college at the Golden Ace Inn, a pub on the eastside of Indy known for celebrating all things Irish. Both Kevin and John are active in the local chapter of the Ancient Order of the Hibernians.
By 1860, 15 years after the potato famine began, one-fourth of the Irish population had come to the U.S., according to The Irish in America.
Peopling Indiana reports this history stat: In 1900, six of the ten Hoosier counties with the highest numbers of Irish immigrants were either on the old Wabash and Erie Canal line or on the Old National Road, alluding to Marion, Allen, Cass, Tippecanoe, Vigo and Wayne counties.
Of course, the Irish connections to Indiana go far beyond the hard work of digging the state's canals. At the University of Notre Dame, sports teams have been known for generations as the Fighting Irish. (Never mind that Notre Dame was founded by a French priest.)
In Indianapolis, Irish immigrants started the city's first Catholic church, St. John's. Its majestic steeples are often seen on national TV broadcasts of Indianapolis Colts games because St. John's neighbor is Lucas Oil Stadium.
In the recent Indianapolis Star article about our guest Mary Coffey, she shared her favorite Irish music and cuisine, mentioning shepherd's pie and Guinness stew. Mary referred to the Irish as "perhaps the inventors of comfort food."
Our guest Kevin Charles Murray helped form a committee that constructed a monument in Holy Cross Cemetery on the southside of Indy to memorialize the Irish regiment in which his ancestor served during the Civil War. Kevin has a collection of Irish American sheet music from the early 1900s. Last month, he traveled to Washington D.C. to meet with the Irish ambassador to the United States. Kevin's house in Ireland is in County Donegal.
County Donegal also is where our guest John Hegarty attended elementary school and high school. "Being schooled in Ireland, I learned Gaelic and Irish history," John says. "I was very active in Gaelic football." At Scecina, John was the soccer coach for many years and escorted several of his teams on trips to Ireland.
Some other facts regarding Indiana's connections with Ireland:
The Irish immigrant populations of both Indianapolis and Terre Haute tripled during the 1850s, according to Peopling Indiana.
During the late 1800s, a neighborhood southeast of downtown Indianapolis became known as Irish Hill because so many first- and second-generation immigrant families lived there.
On St. Patrick's Day, John Hegarty has tended bar for 30 consecutive years at the Golden Ace Inn; the pub's founders in 1934 were from Kilcar, the village in County Donegal where John grew up. He will be tending bar at the Golden Ace once again after our show Saturday. His college-age sons, Joseph and Eamon, will be there as well, playing the snare drums and bagpipes.
History Mystery
In Indianapolis, an Irish immigrant is honored with the city's largest monument dedicated to an individual person. The immigrant, who served as mayor of Indianapolis from 1895 to 1901, was enormously influential in national and state Democratic politics. After his term as Indy's mayor, he became a major owner of the French Lick Springs Hotel in southern Indiana, making it one of the country's most popular upscale resorts.

He was born in Ireland in 1856, but came to America as a child with his family.

Question: Who was the Irish immigrant who served as Indianapolis mayor?

Hint: The monument dedicated to him is located in Riverside Park, which was the focus of a History Mystery last month.

The call-in number is (317) 788-3314. Please do not call in to the show until you hear Nelson pose the question on the air, and please do not try to win if you have won any other prize on WICR during the last two months. You must be willing to give your first name to our engineer, you must answer the question correctly on the air and you must be willing to give your mailing address to our engineer so we can mail the prize pack to you. The prize is four passes to the Indiana History Center, courtesy of the Indiana Historical Society, and a gift certificate to Story Inn in Brown County, courtesy of Story Inn.



Roadtrip
With a growing interest in fermented foods and unique regional flavors, lovers of fine food have turned their culinary attention to pickles. Not only do pickles deliver a powerful tang that complements many foods, they may have significant health benefits, thanks to the Lactobacillus cultures that are an essential part of the pickle-making process.

To learn more about the delights of pickles and a prominent Hoosier company that makes them, guest Roadtripper and writer Jane Ammeson invites us to tag along on a visit to Sechler's Pickles in St. Joe, Ind, located in DeKalb County in the northeast corner of the state, not far from Fort Wayne.

Founded in 1914 by Ralph Sechler, the company got its start with the advantage of being able to ship its product via the many railroad stations that operated in the St. Joe area at the time. Over a century later the company is still thriving. Instead of aiming for the mass market, however, it caters to a niche of pickle aficionados who appreciate the company's 54 different varieties of pickles, ranging from Candied Sweet Orange Strips to Jalapeno Dilled Gherkins. Sechler Genuine Dills - still using the original recipe - are a best-seller.

As part of your visit to Sechler's Pickles, you'll want to take a tour of the plant, available April through October. Call 800-332-5461 to check on specific tour times.

Or to fully immerse yourself in the wonder of pickles, plan to attend the annual St. Joe Pickle Festival (July 19-21); in addition to a factory tour of Sechler's, you can relish parades, competitions, fireworks, food vendors, kids activities, live music and performances - all celebrating the distinctive pleasure of pickles. We hear its a barrel of fun!




Nelson Price, host and historian
Molly Head, producer/project manager, (317) 927-9101
Michael Armbruster, associate producer
Cheryl Lamb, marketing and administrative manager
Richard Sullivan, senior tech consultant
Pam Fraizer, graphic designer
Garry Chilluffo, special events consultant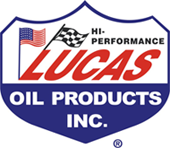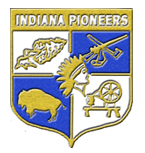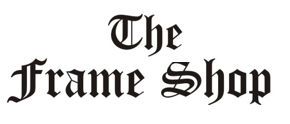 Please tell our sponsors that you appreciate their support!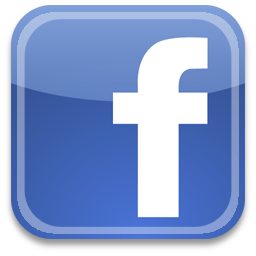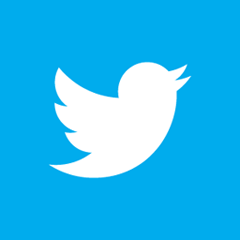 Acknowledgments to Monomedia, Visit Indy, WICR-FM, Fraizer Designs, Heritage Photo & Research Services, Henri Pensis, Chris Shoulders and many other individuals and organizations. We are an independently produced program and are self-supporting through organizational sponsorships and individual contributions. We do not receive any government funding. Visit our website to learn how you can support us financially. Also, see our Twitter feed and our Facebook page for regular updates.
Thank you!
We'd like to thank the following recent, new and renewal contributors whose donations help make this show possible!
Chuck and Karen Bragg.
Joseph Young III.
Andy Hein.
Rita Kohn.
Dennis and Catherine Krauser.
Margaret Smith.
Lorraine and Philip Vavul.
Jim and Marjorie Kienle.
Peggy Hollingsworth.
Dennis Arbuckle.
The Chatterbox/David Andrichic.
Eunice Trotter.
Scott Keller.
Link Ludington.
David Buchanan.
Doug Brooks.
March 24, 2018 - Upcoming
Flourishing at 90-something
Hoosiers who have celebrated more than 90 birthdays have lived through a lot of state history. Not only have they been eyewitnesses to the great milestones of the twentieth century, many have taken good enough care of themselves to remain hale and hearty beyond the average American lifespan. Those who continue to enjoy an active life into their tenth decade undoubtedly have insights and advice to share with the rest of us.
To tap these insights - including what expectations to let go of and how to keep thriving mentally and physically - the format of our show will be a round-table discussion with guests in their 90s. Two of our guests have made previous appearances on Hoosier History Live to talk about the local history they have seen unfold:
Indianapolis civic leader Georgia Buchanan, 91, the author of the new book How to Live Beyond 90 without Falling Down (IBJ Book Publishing). The daughter of Greek immigrants who came to Indy during the 1920s, Georgia has long been active in Special Olympics and other non-profit organizations. She was a guest on shows in July 2012 about the history of Special Olympics in Indiana and in August 2009 about Greek heritage in the state.
And Tom Ridley, 95, who grew up near Indiana Avenue in Indianapolis. When he was five years old in 1927, his parents brought him to opening events at what is now the Madame Walker Theatre Centre. Mr. Ridley continues to be the historian and a guide at the Walker Theatre; he was our guest on Feb. 6, 2016 to describe his memories about the early years of the theater and the heyday of the local jazz scene. He also talked about his World War II experiences, which included serving in an all-black military unit that landed on Utah Beach on D-Day in 1944.
For this show, our guests will share life lessons and a range of tips about flourishing after age 90, a demographic that is growing rapidly. According to Georgia's book, the number of Americans age 90 and older has tripled in the past 30 years.
© 2018 Hoosier History Live. All rights reserved.