March 31, 2018
Women who influenced Indiana Avenue jazz
In our previous shows about jazz history during the heyday of clubs on Indiana Avenue in Indianapolis, the spotlight mostly has been on male musicians like the late Wes Montgomery and David Baker.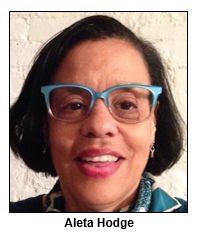 As we salute Women's History Month, our focus now will be on women who influenced the great jazz musicians, but who primarily were behind the scenes as teachers and mentors during the early and mid-1900s. Nelson will be joined in studio by Aleta Hodge, author of the new book Indiana Avenue: Life and Musical Journey From 1915 to 2015 (ASH Consulting), which features profiles of the significant people and places involved in the legendary jazz created there.
Among the "hidden figures," as Aleta calls the Indianapolis female jazz musicians whom history has largely forgotten:
Lillian LeMon, a music teacher who owned the Cosmopolitan School of Music in what is now known as the Ransom Place neighborhood. According to Aleta, LeMon and her staff trained both professional and amateur musicians at her school, which had baby grand pianos.
Marian Burch, a longtime music teacher at Crispus Attucks High School. She also became the first African-American woman to sing with various symphonic choirs in central Indiana.
And Trillie Stewart, an Attucks graduate who trained several famous professional musicians, including Wes Montgomery and his brothers, Monk and Buddy, as well as David Baker.
In addition to those historic women, we also will highlight some contemporary women who continue to make an impact on the Indiana music scene. They include Rosemarie Gore Bigbee, a veteran teacher at Broad Ripple High School whose vocal performing career ranges from opera to children's television. During the 1990s, she portrayed the character Rainbow Rosie in a series broadcast on WFYI-TV/Channel 20 in Indianapolis.
Even though the musicians who were celebrated during the Indiana Avenue jazz heyday of the 1940s and '50s tended to be male, a few female performers achieved fame. They included the popular Hampton Sisters and pianist-vocalist Flo Garvin. We have explored their careers during previous shows, including two programs in November and December 2016 with music historian David Leander Williams.
This time around, the focus primarily will be on women whose names are not as well-remembered, but whose impact was significant. Our guest Aleta Hodge grew up near Attucks and has interviewed dozens of people connected to Indiana's jazz heritage, including descendants of the musicians influenced by the historic women mentors.
In her book, Aleta describes Attucks, which opened in 1927, as a "musical breeding ground for many future jazz entertainers and educators." (We explored Crispus Attucks High School history during a show in February 2014.)
Marian Burch, who was one of the few women teachers in the high school's music department from the 1930s through the '60s,was multi-talented. In addition to having a widely acclaimed singing voice, she played various stringed instruments and the piano. Her great-granddaughter, Amanda King, is a contemporary jazz singer who regularly performs in San Francisco and Las Vegas.

Several of the other women educators primarily taught private lessons. At age nine, Rosemarie Gore Bigbee began taking piano lessons from Trillie Stewart., who already had trained the Montgomery brothers and David Baker. Trillie Stewart's son, Frank Smith, is a renowned jazz bassist. According to Aleta, Frank Smith benefited from tips by Wes Montgomery (who was often considered the most innovative jazz guitarist of the 20th century) in his family's home thanks to the role of Trillie Stewart as a mutual mentor.

In addition to Indiana Avenue: Life and Musical Journey from 1915 to 2015, our guest Aleta Hodge has written two other books, both offering financial advice, including one focused on tips for women entrepreneurs.
History Mystery
One of the most popular figures in the Indianapolis jazz scene was not a musician. He was the host of jazz radio programs Saturday evening and Sunday morning on WICR-FM for many years before his death in 2012. For nearly 20 years, he also served as a jazz columnist for Nuvo Newsweekly and helped organize jazz concerts in central Indiana.

He grew up during the heyday of jazz on Indiana Avenue and befriended many of its legendary figures, including Wes Montgomery. A few years before his death at age 79, he was inducted into the Indianapolis Jazz Hall of Fame.

Question: Who was he?

The call-in number is (317) 788-3314. Please do not call in to the show until you hear Nelson pose the question on the air, and please do not try to win if you have won any other prize on WICR during the last two months. You must be willing to give your first name to our engineer, you must answer the question correctly on the air and you must be willing to give your mailing address to our engineer so we can mail the prize pack to you. The prize is four passes to the Indiana History Center, courtesy of the Indiana Historical Society, and two passes to the Story Inn in Brown County, courtesy of Story Inn.




Roadtrip: Take me out to the ball game!
Guest Roadtripper Jake Oakman, backroads Indiana traveler and history enthusiast, points out that baseball season is here and that Indiana is ripe with destinations for a baseball Roadtrip.
Jake tells us that Parkview Field in Fort Wayne was built as the new home of the Midwest League's Fort Wayne TinCaps in 2009, replacing the old Memorial Stadium. The stadium is also one of the central components of the Harrison Square revitalization project in downtown Fort Wayne. Why "TinCaps"? The team name was adopted when they moved into the new stadium and alludes to the character of Johnny Appleseed, based on the real-life John Chapman. Chapman, who spent his later years in Fort Wayne and is buried there, is often depicted in fictionalized versions of his life as wearing a tin cooking pot on his head.
While Parkview Field is one of the newest Midwest baseball venues, Bosse Field in Evansville is among the oldest. It opened in 1915 and is still going strong as the home field for the professional minor league Evansville Otters of the independent Frontier League; it hosts high school and American Legion games as well. The historic stadium was also used by Columbia Pictures for filming numerous game scenes in the 1992 comedy-drama, A League of Their Own.
Enjoy your spring Roadtrip!
Hoosier History Live guests look and sound great in their 90s! 
Prizes solicited for History Mystery contest
If your business or organization would like to contribute prizes for our History Mystery contest, we would love to have them! Ideally they fit in a standard mailing envelope, such as coupons or vouchers.
Your organization gets a mention on the air by Nelson, as well as a link to your website on our enewsletter and website! If interested, contact producer Molly Head at molly@hoosierhistorylive.org.
Nelson Price, host and historian
Molly Head, producer/project manager, (317) 927-9101
Michael Armbruster, associate producer
Cheryl Lamb, marketing and administrative manager
Richard Sullivan, senior tech consultant
Pam Fraizer, graphic designer
Garry Chilluffo, special events consultant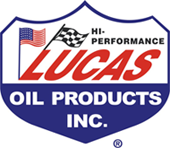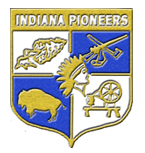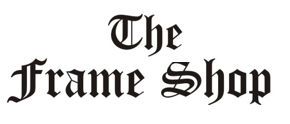 Please tell our sponsors that you appreciate their support!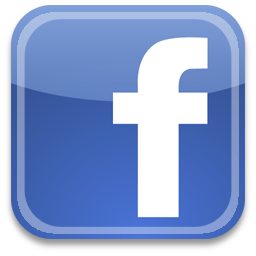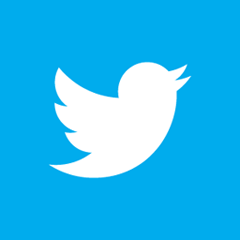 Acknowledgments to Monomedia, Visit Indy, WICR-FM, Fraizer Designs, Heritage Photo & Research Services, Henri Pensis, Chris Shoulders and many other individuals and organizations. We are an independently produced program and are self-supporting through organizational sponsorships and individual contributions. We do not receive any government funding. Visit our website to learn how you can support us financially. Also, see our Twitter feed and our Facebook page for regular updates.
Thank you!
We'd like to thank the following recent, new and renewal contributors whose donations help make this show possible!
Chuck and Karen Bragg.
Joseph Young III.
Andy Hein.
Rita Kohn.
Dennis and Catherine Krauser.
Margaret Smith.
Lorraine and Philip Vavul.
Jim and Marjorie Kienle.
Peggy Hollingsworth.
Dennis Arbuckle.
The Chatterbox/David Andrichik.
Eunice Trotter.
Scott Keller.
Link Ludington.
David Buchanan.
Doug Brooks.
Tom and Linda Castaldi.
Marion Wolen.
April 7, 2018 - Upcoming
Faculty war of 1832: Early IU history
In 1832, there were only three faculty members at what is today Indiana University - and those three became embroiled in a bitter feud with aspects that remained a mystery until recent years.
We will explore the early faculty war at the school known as State Seminary when it was founded in 1820 in Bloomington. It had become Indiana College with two dozen students by 1832, when colorful Andrew Wylie was serving as the first president. Wylie had been preceded on campus by Rev. Baynard Rush Hall, a Presbyterian minister who had been hired as the school's first professor.
They were the central figures in the faculty war, which one of our guests, IU historian Jim Capshew, says became fodder for a "durable legend." The war was sparked by what Jim describes as "mysterious, unsigned letter" addressed to Hall with blistering descriptions of him as "indolent, careless, superficial and shamefully neglectful of his duties."
The identity of the letter writer was not publicly revealed for 177 years. In 2009, our other guest, author and historian Dixie Kline Richardson, revealed the identity in her book Baynard Rush Hall: His Story, the only biography of IU 's historic professor, who taught ancient languages.
In addition to exploring the faculty war and the lives of Wylie (1792-1851), who died following a wood-chopping accident, and Hall (1793-1863), we will explore the Wylie House, the restored home of the first IU president. Built in a blend of Federal and Georgian styles during the 1830s, it is now a house museum open for tours and the setting for concerts and other cultural events. The Wylie House (where the first president and his wife, Mary Ann, lived with 10 of their 12 children) is listed on the National Register of Historic Places.

During our show, Jim Capshew also will describe some of the events planned for the IU Bicentennial in 2020. Jim was our guest for a show in May 2012 about the life of Herman B Wells, the longtime chancellor and president often called "Mr. IU." Jim is the author of a widely acclaimed biography of Wells, for whom he worked as a personal assistant during his junior and senior years of college at IU.

Our guest Dixie Kline Richardson became intrigued by the life of Hall (who left Bloomington in 1832 after the faculty war) when she was a staff writer for the Spencer Evening World newspaper in Owen County during the 1970s. She spent years researching her book about Hall, who suspected Wylie had written the scathing letter. Wylie, though, denied it.

The third faculty member in the earliest years of IU was John Harvey, a professor of mathematics and science; he sided with Hall in the faculty war that was an inauspicious beginning for the university that would become the alma mater of hundreds of thousands of students.



© 2018 Hoosier History Live. All rights reserved.